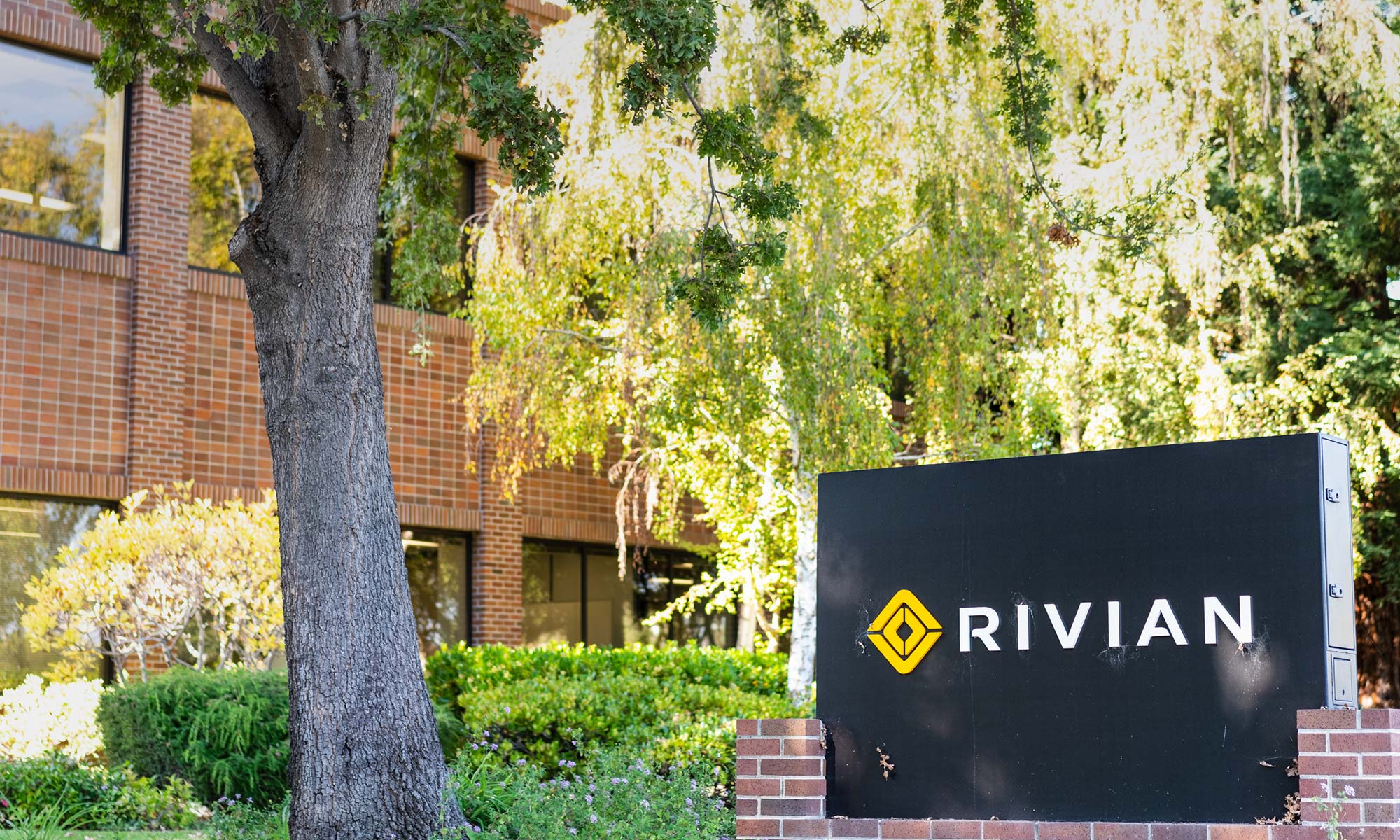 Each year, technological advancements across every industry help to shape the world around us. The auto industry, in particular, has begun to help pave the way towards a "greener" future with their advancements with hybrid and fully electric vehicles (EVs). 
Due to this, many everyday drivers have begun switching from gas-powered vehicles to hybrid or electric vehicles. With these increasing demands and competition from EV giants like Tesla, it's no wonder why automakers such as Nissan, Ford, Chevrolet and Toyota have begun focusing more heavily on creating new, more efficient hybrids and EVs. Many automakers have even begun converting some of their most popular vehicles to be fully electric, like Ford and their F-150 Lighting or the Chevy Silverado EV. But, while some iconic automakers have decided to transition towards a fully EV lineup in the near future, more and more startup companies have been formed.
Though not technically a startup, one such company that has only begun to gain greater traction is the automaker Rivian.  
Who Are Rivian?
Initially founded in 2009, Rivian is the creation of R.J. Scaringe, who set off with the overall mission to reduce the carbonization of the atmosphere. After creating the first Rivian manufacturing campus in Normal, Illinois, Scaringe began to work for over a decade to try and reach his goal. Then, in November of 2021, Scaringe took one step closer, with Rivian going public on November 10th, 2021. The company started at a share price of $78.00, helping them to quickly generate nearly $12 billion.
With this backing, Rivian has begun expanding the development of their lineup of vehicles to rival that of Tesla. To help them compete with this EV giant, Rivian designs their vehicles with a proprietary platform that optimizes efficiency, safety and functionality. Their unique model integrates their entire line of vehicles with a 24/7 support team and Rivian service centers nationwide. 
Rivian also tries to differentiate their vehicles from the competition with their commitment to truly being a driving force in green initiatives. For example, Rivian notes that their battery packs are easily recyclable or can be used in various ways, such as storage in your home. They also highlight that the interior of each of their vehicles is 100% free of any animal-made materials and designed to be recycled once the vehicle is no longer in use.
What Kind of Vehicles Does Rivian Make?
As of the current moment, Rivian offers three primary vehicles: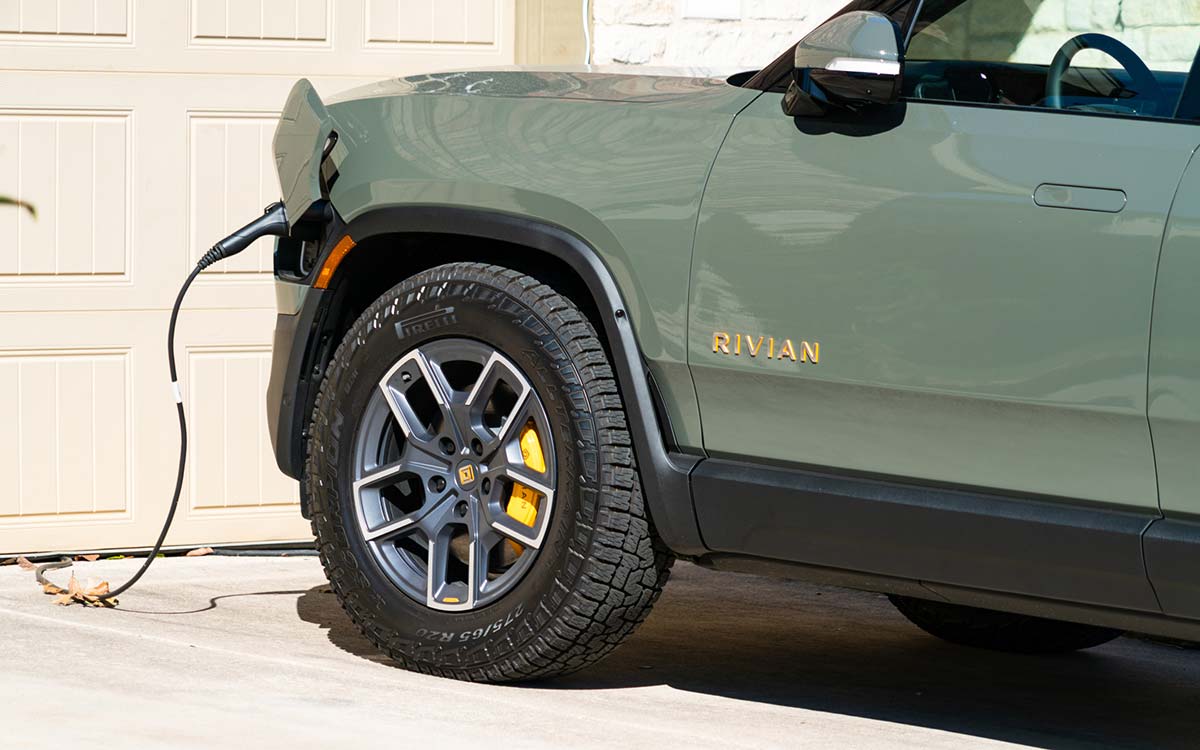 The first Rivian vehicle ever produced, the R1T is an electric truck built for any adventurer. This vehicle boasts a battery capable of an EPA estimated 314-mile range while being able to withstand temperatures as high as 130℉ to those as low as -25℉!. 
It's also got a quad-motor powertrain, 14.9 inches of ground clearance and a wading depth of over three feet, meaning you can tackle almost any type of terrain. The R1T also features an 11,000-pound towing capacity coupled with a 0-60 mph time of as fast as three seconds, making this truck one of the best performing vehicles on the road (or off-road) regardless of its being an electric vehicle or not. Additionally, this model features eight different drive modes, ranging from All Purpose, Sport, Conserve, Tow and four different Off-Road modes, ensuring you can tackle any terrain. You'll even be able to take any gear you'd like, thanks to the R1T's Adventure Gear, including Rivian Cargo Crossbars for storing anything you may need on your next trip. You will even have access to a full rooftop tent.
The R1T can also receive over-the-air updates and receive directional data via LTE or Wi-Fi while also allowing you to utilize the connectivity via the dashboard touchscreen display. R1T owners will also have the luxury of Bluetooth pairing, the use of Amazon Alexa voice commands and access to six USB and four 120 volt outlets. If that wasn't enough, R1T owners will also be able to enjoy an all-glass panoramic roof and the Rivian Elevation audio system by Meridian that you can remove and use as a portable Bluetooth speaker. You can also enjoy some hands-free driving with Driver+ while also enjoying the benefit of automatic emergency braking and lane-assist and blind-spot warnings.
What truly helps the R1T stand apart from other trucks is its capability to truly give you everything you need when out on your next off-road or camping adventure. The R1T features over 62 cubic feet of storage space thanks to a trunk bed that houses an air compressor and under-bed storage. You'll also have access to the Gear Tunnel, which gives you an additional 11 cubic feet of storage. If that weren't enough, R1T owners would also have a chance to utilize the "Camp Kitchen" on their next adventure, as it comes equipped with a full set of cookware, including a water kennel and a coffee grinder.
Rivian's R1S is advertised as an all-terrain SUV capable of tackling the exact same conditions as their R1T. However, you're able to bring more friends and family on your travels with seating up to 7 thanks to the second row of adjustable seats, allowing you to maximize your cargo space. In fact, you'll have over 104 cubic feet of storage, including the Adventure Gear found on the R1T. The R1S can also automatically adjust its height, dipping as low as 8.8 inches from the ground, allowing you and passengers to get seated or load any of their gear or belongings with ease.
The R1S will also feature Driver+ and many of the same performance, drive modes, connectivity and aesthetic aspects of the R1T, including having the same quad-motor powertrain, 14.9 inches of ground clearance, over three feet of wading depth and the 0-60 time of just three seconds. Additionally, the R1S mimics the R1T in other areas, including being LTE and Wi-Fi compatible, having access to Amazon Alexa voice commands, having a removable Rivian Elevation audio system, all the standard safety features and a panoramic glass roof. However, it does differ from the R1T is in the bump to up to eight USB outlets to go along with three 12 volt and two 120 volt outlets. It'll also have a lower towing capacity of just 7,700 lbs. than the R1T's 11,000 lbs while also reaching around 250 miles of driving range.
Finally, Rivian's Fleet vehicles are designed not for consumers but for businesses, such as Amazon delivery vehicles. This commercial van can feature between 450 to 900 cubic feet of cargo capacity and a payload capacity between 1,960 and 5,300 lbs. To go along with all-wheel drive capabilities. Coupled with Rivian's proprietary FleetOS, drivers can view details such as charging locations that simplify the driving experience. 
How Much Does a Rivian Car Cost?
While Rivian vehicles were designed to have a price range capable for the average consumer, they are modern, fully electric vehicles, which means the baseline price will already be higher than a standard gas vehicle. In total, the 2022 R1T starts at $67,500 manufacturer's suggested retail price (MSRP) and can reach as high as $75,000. Rivian's 2022 R1S starts at a slightly pricier $70,000 MSRP and can reach up to $77,500 or more on better-equipped models or if you purchase an off-road upgrade. 
Rivian's Fleet vehicles are designed to be ordered by companies in bulk so, the price is not readily available. However, with electric vehicles, it's crucial to keep in mind the long-term repair and maintenance costs sometimes associated with them will differ greatly from gas-powered vehicles. While some repairs may align with those of standard vehicles, such as needing tire rotations and general preventative maintenance, certain costs, such as replacing an electric vehicle battery in the event of an unexpected incident can raise these costs throughout your ownership.
If you are looking to purchase your very own R1T, R1S, it's as simple as a click of the button. With Rivian's online ordering, all you would need to do is visit their site to reserve your selected model and then complete your transaction — right from your phone or computer. Rivian also notes that buyers can get an appraisal for a trade-in, schedule your vehicle's delivery and more while online as well. They will even give you a 7-day or 1,000-mile assurance policy, letting you return the vehicle, barring any damages or modifications. 
Keep Your Vehicle Protected with Endurance
Whether you own an EV, hybrid, gas-powered daily driver or luxury vehicle, protecting yourself and your vehicle from the cost of unexpected (and expensive) breakdowns and auto repairs is vital. With an Endurance auto protection plan, you can rest easy knowing your car, truck or SUV is covered. You can also find coverage on a select number of luxury vehicles, including those from automakers like Porsche, BMW, Audi and more with Supreme for Highline Vehicles. This extension of our comprehensive Supreme protection plan is available for luxury vehicles up to eight years old and has up to 80,000 miles, though some exclusions and a $500 deductible will apply. 
You can also find comprehensive auto protection and save up to $3,500 when it comes to your non-luxury vehicle's maintenance needs with Advantage. This includes essential services such as tire rotations, alignment checks and up to three oil and filter changes, among others. You will also have the opportunity to take advantage of even more savings and coverage with several other special, one-time services that are included with each Advantage package, including a battery replacement, cooling system maintenance and more. 
Not only that, but each Endurance plan also comes with additional benefits, such as 24/7 roadside assistance, trip-interruption coverage and more as standard, along with making you automatically eligible for a full year of Elite Benefits. Simply find the Endurance plan that's right for you, pay a small activation fee and enjoy perks such as up to two tire replacements or repairs, collision discounts, key fob replacements and more.
Get started protecting yourself and your vehicle from the cost of expensive auto repairs with Endurance by requesting a free quote or give our award-winning representatives a call directly at 800-253-8203. You can also find even more articles on various automotive-related topics, including more information on other automakers, expert auto tips, maintenance how-to's, vehicle buying guides and more at our Learning Center.
More like this
Make/Model

As the most rugged SUV Honda has ever offered, the Pilot offers a wide variety of benefits for those looking for an off-road capable SUV with adequate features. Like any..

Read More

Make/Model

As the world gradually transitions to renewable energy sources, the adoption of e-vehicles is on the rise, and Tesla has been leading the charge. Their range of electric cars is..

Read More

Make/Model

Originally formed from the remnants of the Henry Ford company, Cadillac is arguably the most quintessential American car brand in existence. Founded over 100 years ago, they were the first..

Read More