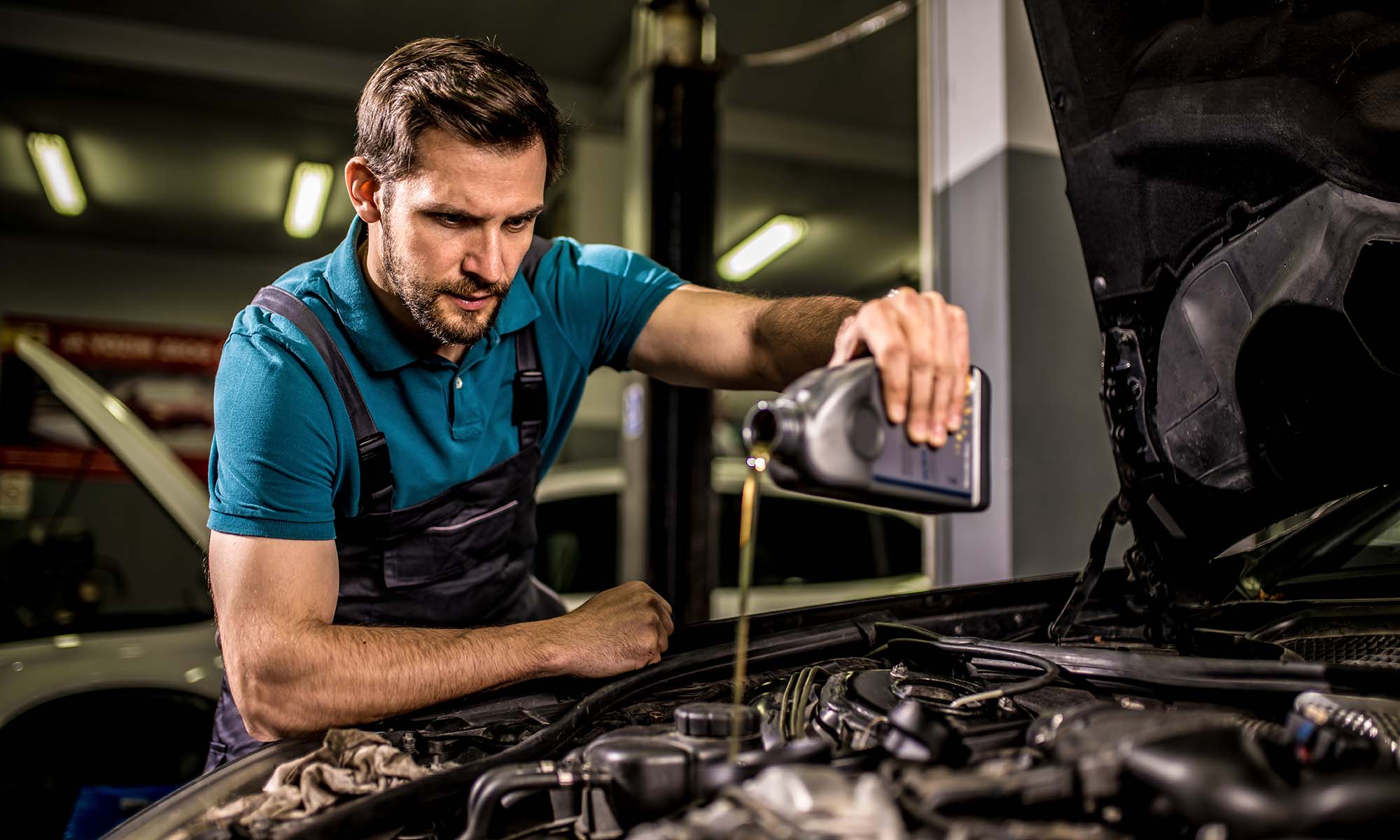 With summer quickly approaching, many people are beginning to plan road trips, vacations, and other outdoor activities. But while it is always exciting to think about soaking up some sun and hitting the beach, you won't be getting far without a working vehicle, so it's essential to prepare your vehicle.
By properly maintaining your vehicle, you'll be able to enjoy the summer months without the worries of an unexpected breakdown. But, while following your vehicle's recommended maintenance schedule can seem simple, something like an oil change can easily get overlooked while getting ready for summer. 
What Are Oil Changes?
An oil change is a vital part of regular maintenance for any new vehicle or used car that ensures that oil is replaced frequently to help keep the engine properly lubricated. Overall, engine oil is designed to lubricate your engine's metal internal components to:
Reduce Friction
Keep Engine Temperatures Down
Ensure Your Engine Lasts As Long As Possible
Over time, engine oil breaks down and will need to be replaced to keep your car's engine properly lubricated. And while newer technology has made engine oil longer-lasting, most vehicles will follow a 3-month or 3,000-mile oil change schedule. However, always check your owner's manual or refer to your dealership for the proper intervals for changing your car's oil. Also, some oil manufacturers can have specific intervals they recommend that can differ from your automaker, so always refer to the manufacturer regarding when you should be replacing your engine's oil.
Also, like other kinds of DIY maintenance, oil changes can be done right at home, though you'll need the proper tools. However, while you can always change the oil in your car, it's highly suggested that you take your vehicle to a certified mechanic to ensure your oil is inspected each time you get an oil change. A professional mechanic will also know exactly which oil filter and type of oil you should use to keep your vehicle running at its best.
What Happens If I Miss An Oil Change?
If you are following your vehicle's routine maintenance schedule, the chances of you missing an oil change are rare. However, we know that life can come at you fast, and you may miss an oil change here or there throughout the ownership of your car. And depending on how long it has been since your last oil change, you have several options.
For example, if you have only missed your oil change by a month or 1,000 miles, you will most likely be ok and can simply get an oil change as soon as possible to get back on schedule. But, if you have missed your oil change interval, it is recommended to have your oil changed by a professional mechanic as soon as possible. While there, let them know you have missed an oil change and how many months or miles it has been since your recommended change. This will help the mechanic when they are inspecting your vehicle for any signs of internal damage by looking for metal fragments or significant discoloration of your oil.
Overall, damages that missing oil changes can cause can include:
Increased wear on your engine's internal components
A buildup of sludge inside your engine from old oil
Wear on gaskets from old oil, which can develop leaks
Decrease in fuel economy and overall engine performance
Damage to other engine oil system components
The cost of missing an oil change can quickly add up if your oil starts to damage other components. Oil sludge can kill oil system components and even lead to an entire engine failure, which could set you back thousands of dollars in repair bills. In fact, replacing an oil pump alone can cost anywhere between $1,151 and $1,357!
Does My Car's Warranty Cover Oil Changes??
With most vehicles needing about 3-4 oil changes a year, the cost of your oil changes can quickly add up alongside other regular maintenance services your car needs. But, while any gas-powered vehicle needs oil changes, one of the biggest questions car owners have is whether or not they are covered under their car's warranty. 
But, to put it simply, no, most factory warranties or extended car warranties will not cover the cost of oil changes. In fact, most warranty coverage you'll find (whether it's from your automaker or a third-party vehicle service contract or extended warranty provider) will not cover most (or any) maintenance service—except when you have Endurance.
With the Advantage auto protection plan, you will get comprehensive breakdown protection for your vehicle's most vital components while also getting up to three (3) oil (and even oil filter) changes. And with the average oil change costing around $136 to $149, this can save you over $400 a year! 
But that's not all that Advantage can help you with. Along with covering oil and filter changes, it can also help with other types of essential maintenance, including tire rotations, alignment checks, engine diagnostic exams, and even your car's next state safety inspection. And, as a bonus, you'll also receive several special, one-time services like cooling system maintenance, a brake pad/shoe replacement, a battery replacement and more.
You'll also be able to rest easy knowing that no matter where you are in the country, you'll have the help of 24/7 roadside assistance and towing, trip interruption coverage and rental car reimbursements. You can even take your vehicle to any certified repair facility or ASE Certified mechanic of your choice for your repairs and maintenance. And, for just a $29 activation fee, you can enjoy even more perks and savings for an entire year with your Endurance Elite Benefits, including key fob replacements, collision discounts, tire replacements/repairs and total loss protection.
Keep Your Vehicle Maintained with Endurance
To keep any vehicle running its best for as long as possible, you'll need to maintain it properly, especially when it comes to oil changes. After all, oil changes are one of the most essential car maintenance services you can do, as your engine oil keeps your most expensive components running at their best. 
The cost of neglecting your oil changes can reach thousands of dollars, and most extended or manufacturer's warranties will not cover your oil change costs, but not when you have Endurance. With the comprehensive Advantage plan, you can combine the breakdown protection you need to give you peace of mind when it comes to expensive (and unexpected) repair costs while saving up to $3,500 in essential car maintenance services, including up to three engine oil and filter changes.
And as an Endurance customer, you'll also receive complimentary 24/7 roadside assistance and towing, trip interruption coverage and even rental car reimbursements regardless of your chosen plan. Plus, for just a small activation fee, you can enjoy even more perks and savings, including up to two tire replacements or repairs, collision discounts, key fob replacements and total loss protection with a full year of Elite Benefits. 
To start protecting your vehicle today,  request a free, no-obligation quote. Or, you can also call a member of our award-winning Endurance team directly at (800) 253-8203 to learn more about how an Endurance protection plan can help keep your vehicle protected from the unexpected. Also, don't forget to check out our Endurance blog for more great articles such as DIY car maintenance tips, extended warranty comparisons, answers to automotive FAQs, and more.
More like this
Extended Warranty

When driving on roadways around the world, the thing most car owners fear is being involved in an accident. However, mechanical breakdowns are the thing that every average driver should..

Read More

Extended Warranty

Every car owner knows how important it is to keep their vehicle in the best possible condition at all times. This means making sure that you are getting the proper..

Read More

Extended Warranty

Driving down the road only to experience an issue with your vehicle's steering capabilities is a terrifying experience, regardless of if you are driving a new vehicle or an old..

Read More