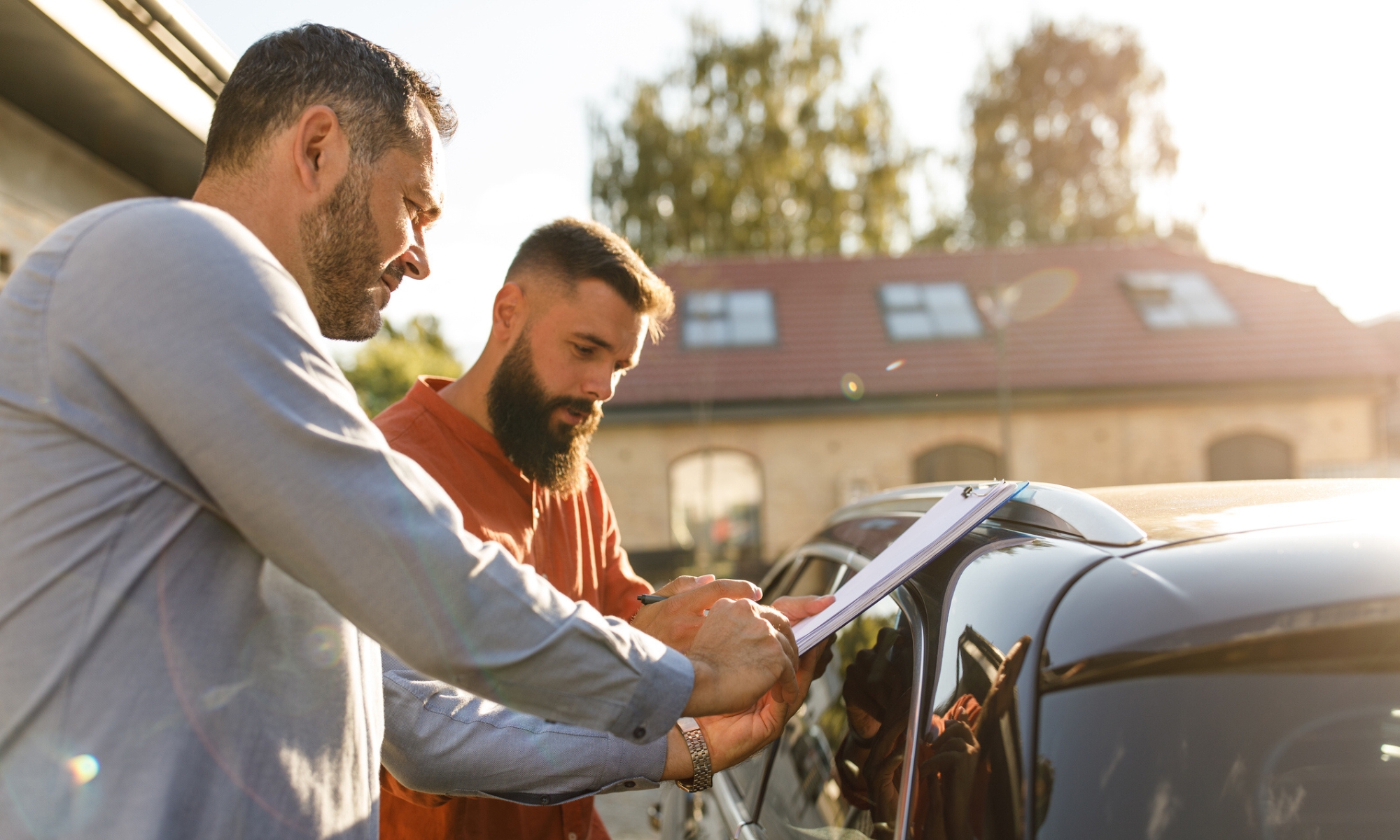 Buying a used car is a great way to save some money and get a vehicle that will serve you well for the long haul. With all the research tools available to you, there has never been a better time to make a decision on a previously-owned vehicle and find the right one for your needs. Even with all the readily available information, you still want to be sure that your used car is protected and that you can get the repairs and service you need.
For most U.S. residents, there are a lot of options when it comes to coverage for a used car. Extended warranties, which can be purchased from the manufacturer or a third-party provider, are among the most popular choices for people looking to get protection for their used vehicle. If you live in California, though, your options are more limited due to vehicle warranty regulations that have been put in place by the state.
While it is possible to get an extended warranty for a used car in California, there are some stipulations, and it may not be as simple as just signing up. Knowing some of your other choices for extended coverage and how you can protect your used car is a great way to make sure you get the right plan. With an understanding of California regulations and some alternative coverage options, you can drive with confidence knowing that your used car is protected.
Can I Purchase an Extended Warranty in California?
When you buy a new car, it will usually be covered by a factory warranty that is provided by the car manufacturer. This warranty plan is designed to protect you from flaws in the car's design or issues that may have come up at the factory. Depending on the make of a new car, the factory warranty will be valid for anywhere between three years or 36,000 miles and 10 years or 100,000 miles. Once the manufacturer's warranty is up, you will be responsible for any car repairs that need to be made, regardless of the reason for the issue.
If you want to extend your warranty coverage, you have a couple of different options. One of the most popular options is purchasing an extended warranty from the dealership that will be provided by the manufacturer. These warranties usually must be purchased before the factory warranty is up, so planning ahead is essential. The manufacturer will most likely offer a few different levels of extended coverage so you can choose how much you want to pay and how much protection you will get.
In most states, you can also purchase an extended car warranty, which is more accurately called a vehicle service contract (VSC) or auto protection plan, from a third-party warranty provider. A VSC can be purchased at any time as long as the car fits the parameters put forth by the provider in terms of age and mileage. There are a lot of benefits to getting a third-party VSC, including extra perks and features like roadside assistance, towing, and trip interruption coverage.
If you live in California, however, you will not be able to purchase a VSC from a private third-party provider. The state has strict regulations regarding warranties and only allows for coverage that is provided by the manufacturer or a certified car dealer. This means that if you want to cover a used car that is already out of the factory warranty period, you will have to look for other options for coverage, such as mechanical breakdown insurance (sometimes called car repair insurance).
Why Does California Offer Mechanical Breakdown Insurance?
In California, warranties are highly regulated and subject to several rules that don't exist in other states. One of the reasons why you can't get most third-party VSCs in California is the fact that they are not regulated in the same way that insurance is. That is why vehicle protection plan providers in California must be licensed with the state insurance department, and the car warranty companies providing them must be able to insure all costs.
A VSC can be sold through a dealership licensed by the California Department of Insurance (CDI), but it must be purchased at the same time as the vehicle, which can be inconvenient for some consumers. If you aren't sure whether or not you will need additional protection or what your needs might be, you might be reluctant to get a VSC at the time of the vehicle purchase.
Instead of getting a VSC in California, you can protect your car with mechanical breakdown insurance or MBI. Mechanical breakdown insurance is similar to traditional California car insurance, but it covers repairs that need to happen due to everyday use instead of repairs that are the result of an accident or incident on the road. With MBI, you can protect your used car and get help paying for repairs so you can keep it in good condition for a lot longer.
Difference Between Mechanical Breakdown Insurance and Extended Warranties
MBI is similar to a VSC in that it covers repairs for your vehicle, albeit in a different way. With a VSC, the coverage is backed by the provider, whereas with MBI, the coverage is backed by an insurance company. Since VSCs are only backed by the provider, California doesn't allow their sale. If you want similar coverage in the Golden State, an MBI policy could be an excellent alternative.
One of the main differences between MBI and VSCs is the fact that many MBI providers only allow you to get repair cost coverage for vehicles with relatively low mileage. This isn't always the case, though, and MBI from certain providers, such as Endurance, allows for coverage for older cars. Finding the right level of coverage for your used car can make all the difference when it comes to its longevity, and quality mechanical breakdown insurance is a great option for Californians.
Protect Your Car in California With Endurance
If you live in California and want protection for your used car, mechanical breakdown insurance is your best choice for peace of mind. Getting the coverage you need so you can get repairs as soon as they come up can increase the lifespan of your car and give you overall better reliability. Knowing that you are covered in the event of a breakdown can give you the confidence you need whenever you are out on the road.
Endurance offers the most versatile and comprehensive mechanical breakdown insurance plans on the market. Whether you have a high-mileage used vehicle or a relatively new late-model car that has run out of factory warranty time, California residents can get the coverage they need. Endurance MBI coverage plans come with a wide range of benefits and perks, including flexible monthly payment plans and a risk-free 30-day money-back guarantee. MBI plans also include additional coverage like trip interruption reimbursement, rental car reimbursement, and parts and labor. Plus, you can take your vehicle to any ASE Certified mechanic or repair shop for your covered repairs. So you won't be stuck going to the car dealership when the time comes to get something fixed.
Call (800) 253-8203 for a free quote, or shop online now for the best auto protection plan for your needs. You can also find answers to your frequently asked questions and helpful resources on the Endurance blog, such as how to negotiate the best car extended warranty deal, CARCHEX and CarShield plan comparisons, new vehicles for 2023, tips on deciding if an extended auto warranty is right for your used car, and more.
More like this
Mechanical Breakdown Insurance

Thinking about vehicle breakdowns and surprise repair bills is stressful, especially considering all the complexities of modern life. One way for California car owners to reduce this burden is to..

Read More

Mechanical Breakdown Insurance

In California, mechanical breakdown insurance (MBI), sometimes referred to as an extended warranty or vehicle service contract, is a type of coverage that pays for certain vehicle repairs after the..

Read More