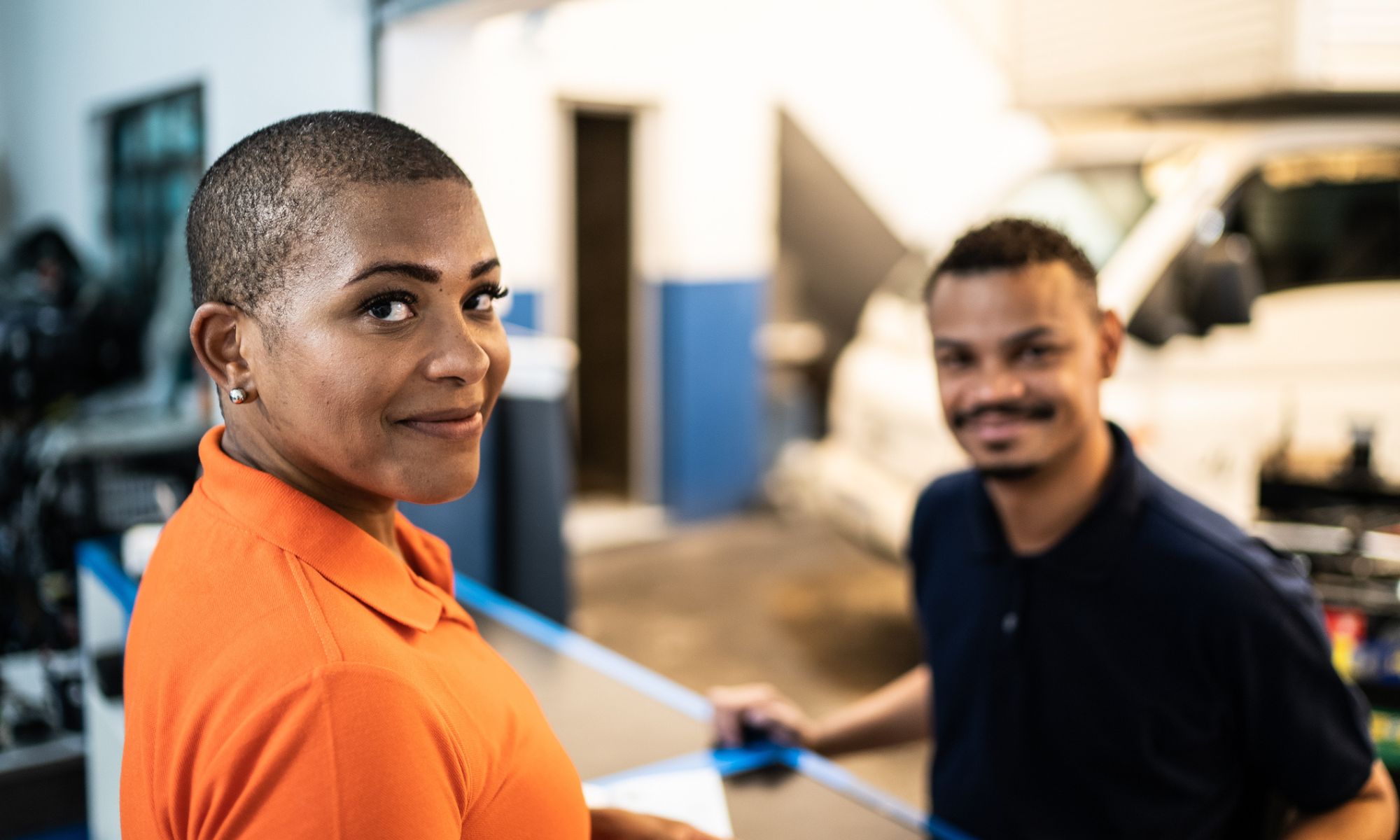 As a car owner, you know how important it is to keep your vehicle in good condition. No matter how well you take care of your car, though, issues will come up, and repairs will need to be made. If you are going to make the most of your car, having an auto protection plan is essential and will help give you peace of mind whenever you are on the road.
Warranties can be a big help when it comes to protecting your vehicle and covering you if you need to get some repairs done. Whether your vehicle is still under its factory warranty or you are thinking about purchasing extended coverage, it is important to know everything about it that you can. Knowing some questions to ask about your car warranty can help you use it effectively and save you some money and stress.
What Is a Factory Warranty?
When you purchase a new car, it will nearly always come with a factory warranty that the manufacturer provides. These warranties are there to protect you from design flaws or problems at the factory. Any issue that comes up through no fault of your own will most likely be covered by your car's factory warranty.
Most factory warranties will be good for anywhere between three years or 36,000 miles and ten years or 100,000 miles. They will also sometimes be split into different categories like powertrain and corrosion coverage. In some cases, a car will come with a comprehensive bumper-to-bumper warranty that covers nearly every component of your new vehicle.
What Is an Extended Warranty or Auto Protection Plan?
When your factory warranty runs out, you may be interested in retaining coverage and keeping your car protected. In these cases, you can get an extended warranty either from the manufacturer or a third-party provider. An extended warranty from the automaker will usually need to be purchased before the factory coverage runs out and will generally be an extension of the coverage that the car came with. You will also most likely have to get your car repaired at the dealership, just like with the factory warranty.
If you choose to go with a third-party provider, your extended warranty will be more accurately called an auto protection plan or vehicle service contract. This kind of coverage is a lot more varied and comes in many different forms. You can choose the level of coverage you want and will usually be able to choose where you take your car when the time comes for repairs.
4 Questions to Ask About Factory Warranties
If you have a car that is still under the factory warranty, it is a good idea to know everything about it that you can. This way, you can take advantage of it and make good use of the coverage you already have. Knowing the answers to some questions about factory warranties will help you get the most out of your car and its manufacturer's warranty.
1. What Kinds of Factory Warranties are Available?
For the most part, there are three different kinds of factory warranty: bumper-to-bumper, powertrain, and corrosion. A bumper-to-bumper factory warranty will cover almost every aspect of your car. A powertrain warranty covers the most important components, like the engine and transmission. Corrosion coverage protects the car's exterior from rust and perforation due to poor paint or metal quality.
2. What Does a Factory Warranty Cost?
Most factory warranties that come with your vehicle will not cost you anything as long as it is still within the period of coverage. Factory warranties are included with the price of the vehicle. Because of this, you may want to take the length and level of coverage for the factory warranty into account when shopping for a new vehicle.
3. How Long are Factory Warranties?
The length of time that your factory warranty will be good for will depend heavily on the manufacturer. Some factory warranties can be as short as three years or 36,000 miles or as long as ten years or 100,000 miles. Some automakers, such as Hyundai, are known for their long and comprehensive factory warranties, which could be a major factor when buying a car.
4. What is Covered By a Factory Warranty?
Depending on your vehicle's manufacturer and the kind of coverage they offer, there will be different levels of protection. Nearly all factory warranties include powertrain coverage, including the engine, transmission, and other components that make the car move. Your warranty may also include coverage for the paint and exterior panels as well as other exterior components like glass and rubber.
How to Read Your Factory Warranty Policy and Coverage
When you buy a new car, it will come with a user manual and a warranty information packet. This warranty information packet will include a list of components that are covered by the warranty as well as important information like terms and conditions. If your car came with a bumper-to-bumper warranty, it might include a list of things that are not covered since this will be a shorter list than the things that are.
4 Questions to Ask About Extended Warranties
If your factory warranty has run out or you have purchased a used car that is out of warranty, an extended warranty, also called a vehicle protection plan (VSC), could be your best option. There are a lot of different extended warranties on the market and a lot of coverage types to choose from. Knowing the answers to some common questions about extended warranties can help you make an informed decision.
1. What Kinds of Extended Warranties are Available?
If you get an extended car warranty from the manufacturer, the terms and type of coverage will be determined by them. If you decide to get your extended coverage from a third-party provider, they will have several different coverage levels. Depending on your needs and the condition of your vehicle, the type of coverage that makes sense for you will change.
2. What Does an Extended Warranty Cost?
The price of an extended warranty will vary depending on the provider and the type of car you have. The national average cost of an extended warranty is around $3,000 per year. However, if you only need the most basic coverage, you can usually find a much cheaper plan.
3. How Long are Extended Warranties?
Extended auto warranties will vary in length. Depending on how many miles are on your vehicle and how long it has been since it was new, you can usually find coverage that will last for quite a while. Some third-party providers even offer coverage plans specifically for high-mileage vehicles.
4. What Is Covered By an Extended Warranty?
With an extended warranty, the things that are covered will be different with every plan and provider. Some plans will only cover the most essential components of your car, such as the engine or the transmission. Some other plans will cover more components and may even include maintenance as well as other perks like roadside assistance and rental car coverage.
How to Read Your Extended Warranty Policy and Coverage
When you purchase an extended warranty, you must understand everything that will be covered. Be sure to read the list of components that comes with your plan so you can have a good idea of what you can get repaired under your plan. No matter where you purchase your plan, you will most likely get a list of covered parts.
Endurance Coverage Beats the Competition
If you need to cover a vehicle that is well past its factory warranty or has more miles on it than most third-party providers will cover, Endurance is your best option. Unlike competitors like CARCHEX and CarShield, Endurance offers plans for nearly any type of car, whether it has high mileage or is used for things like delivery or rideshare. Many third-party warranty providers don't have plans for cars in a less-than-ideal condition, such as vehicles with a salvage title, but Endurance does.
The other important area where Endurance outperforms the competition is maintenance coverage. Other third-party providers like Olive do not offer coverage on your vehicle's maintenance, which means keeping your car in good shape will come entirely out of your pocket. With Endurance's Advantage plan, you get up to $3,500 in maintenance coverage, including oil and filter changes, brake pad changes, and wiper replacements, so you can keep your car running smoothly for years.
Protect Your Car Today
Whether you are buying a new or used car, protecting it is your best option if you want to make it last as soon as possible. Getting the right coverage for your car will ensure that you can get the help you need when repairs come up. Knowing everything you can about warranties will help you make the right choice for yourself and your car.
With a wide range of plans available for all kinds of drivers, Endurance has something for all kinds of cars and budgets. Starting at just $79 per month, you can get the coverage you need with Endurance whether you want to cover your car's most essential parts or want to protect a vehicle that other providers may not cover. Endurance customers also get access to perks like 24/7 roadside assistance, rental reimbursement, and trip interruption coverage. Plus, for a small activation fee, you can get a year's worth of Elite Benefits, which includes up to two tire replacements or repairs, key fob replacements, and more.
To learn more about Endurance auto protection plans, contact our award-winning customer service team at (800) 253-8203 to request a free custom quote or shop online today. If you are looking for even more extended warranty comparisons or articles on other automotive topics like expert auto tips, DIY maintenance how-tos, and vehicle buying guides, the Endurance blog can help.
More like this
Extended Warranty

When driving on roadways around the world, the thing most car owners fear is being involved in an accident. However, mechanical breakdowns are the thing that every average driver should..

Read More

Extended Warranty

Every car owner knows how important it is to keep their vehicle in the best possible condition at all times. This means making sure that you are getting the proper..

Read More

Extended Warranty

Driving down the road only to experience an issue with your vehicle's steering capabilities is a terrifying experience, regardless of if you are driving a new vehicle or an old..

Read More