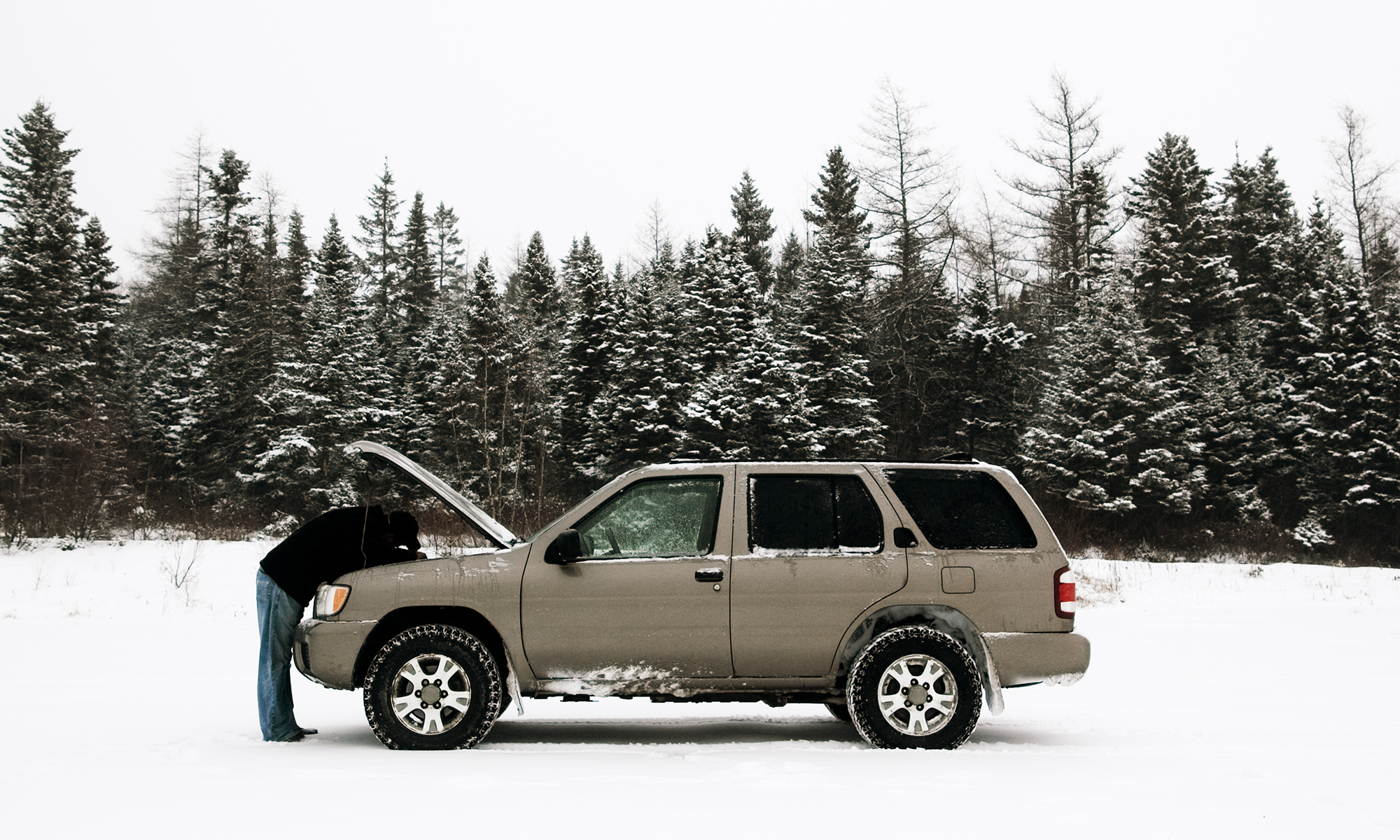 As the holidays approach, vacations and trips to see family and friends are right around the corner. Having a vehicle you can count on is essential in times like this, and your car should be as prepared as possible. Even with a reliable vehicle, though, breakdowns can happen, and specific repairs can come up. Being as ready for this possibility as possible will ensure that your holiday celebrations aren't interrupted. 
One of the most inconvenient things about unexpected breakdowns is that they often happen when you are out and about. Having a plan for what to do when your car needs to be repaired, and you don't have a repair facility close by can help you stay calm when it happens. Taking the proper steps will keep your trip running smoothly, and knowing what to do when there are no certified repair or auto body shops close to you lets you get your car fixed and get back behind the wheel so you can enjoy your holiday festivities. 
How to Handle Auto Repairs without a Shop Close By
Having a plan in case your car breakdowns while out on the road and away from any repair shops is a must. Being able to safely and calmly take stock of the situation and take the necessary steps to get things fixed will save you time and stress in the long run. It will also help you avoid causing more damage to your car than has already occurred.
Taking the right steps and going through the proper procedure will make everything much easier and help you get safely back on the road. 
1. Pull Over
As soon as you start experiencing trouble with your vehicle, try to pull over to a safe place. Depending on the issue, you can take as much time as you need to find a secure area where you will be out of traffic. If your vehicle has stopped operating under its own power, do your best to coast to the side of the road and away from the flow of the other cars. 
If the roads are snowy and icy or nighttime, it will always be better to get off the road completely. Find a parking lot or clearing where you can put as much space between yourself and traffic. In snowy, icy, or dark conditions, it is much more dangerous to be near traffic, and having space will also make it easier to get your vehicle towed if needed. 
2. Assess the Damage/Issue
Once you pull over, try to figure out the issue or how much damage has been done. Turn the vehicle off and then see if it will start up again. If it does, see if it will also safely operate under its own power. Depending on the issue, you can drive slowly to the nearest shop, even if it is a bit away. 
If your issue is with the braking or steering, or if you see any steam or smoke coming from under the hood, it will be best not to try to drive it, and you should exit the vehicle as soon and as safely as possible. Any damage that has to do with controlling the vehicle should be taken very seriously, and your car will most likely be unsafe for both you and the other cars on the road. 
3. Find the Closest Repair Shop
If your car breaks down in an unfamiliar area, you can RepairPal to find automotive repair shops near you that can help solve your vehicle's issue. If your car can still safely operate on the road, drive slowly and cautiously to the shop. If not, you may have to have the car towed. Be sure to call ahead of time to make sure that the certified shop is open and that they have space in their work orders to get to your vehicle. 
With an Endurance auto protection plan, you can also get your vehicle at any mechanic or shop that has a certification from the National Institute of Automotive Service Excellence Certified (aka being ASE Certified), including letting you get your car repaired at the dealership. Check to see if your vehicle's automaker has a dealership nearby. In some cases, they will be closer than a shop and may even be more likely to have time to do the repair work so you can get it fixed faster. 
4. Get Towed if Necessary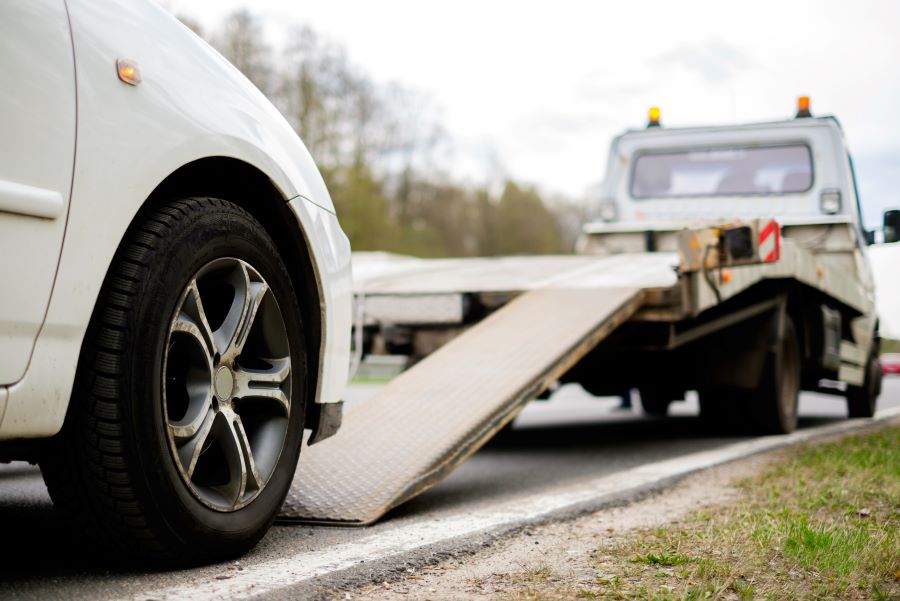 If your car is not driveable in its current condition, get it towed to the nearest certified shop you can find. As an Endurance customer, you'll have access to complimentary towing services within 25 miles of your home address. You can use the Endurance Mobile app to contact a nearby 24-hour towing service. This option will be under the "Tow" tab on the app, connecting you to a towing service. They will ask you for your current location and the make and model of your vehicle and will get to you as soon as possible. You can also get in touch with an award-winning Endurance customer care associate in the app. If you have questions about filing your claim, requesting roadside assistance or anything else about your plan, they'll be there to help.
When the tow truck comes to your location, it will look at your car and find the best way to hook it up to the truck. Make sure you get any belongings out of the vehicle so you can have them handy once you get to the service center. You will not be able to ride in your car, so be ready to ride along in the truck to the mechanic. 
5. Show them Your Endurance Membership
Once you get to the repair center or dealership, all you need to do is present them with your Endurance membership and sit back while repairs are taken care of. Better yet, you'll only have to pay any applicable deductibles, so you'll have your covered repairs done at no charge to you. They will then diagnose the problem and let you know how long it will take to fix it. The service manager at the shop will contact Endurance and get authorization for your claim so they can get started and get you back on the road. 
6. Get Alternate Transportation (If Needed)
Car repairs can range from a quick fix to taking a few days or more. Depending on the extent of your car's damages, you may have to come back and pick up your car later. Luckily, your Endurance membership includes rental car coverage AND trip interruption coverage. You can use these perks to get help covering the cost of the alternate transportation you need while your vehicle is being fixed or replacement parts are being ordered. This will help you enjoy your trip without having to put it off or wait around in the area where you broke down while the repair service is being performed.
How Endurance Can Help with Repairs
While your standard policy from an insurance company can help you if you get into an accident due to winter weather, only an active factory or extended warranty can help cover the cost of repairs due to breakdowns and other mechanical failures. Even mechanical breakdown insurance (MBI) won't help if you have an older, used car, as it is often only available for brand-new vehicles. 
On the other hand, a car warranty is designed to protect you as a car owner from breakdowns and repairs due to mechanical failures. The type of warranty you have, however, can vary. Mainly, brand-new cars will have the help of an active factory warranty, but only for a few years. If you've had your car for a while or bought a used car, an extended car warranty or a vehicle service contract, such as the award-winning vehicle protection plans from Endurance, can get you the help you need. 
Whether you have basic powertrain protection starting at just $79 a month or near factory-like coverage, as an Endurance customer, you can get the help you need when unexpected vehicle repairs arise. With 24/7 roadside assistance, you can get services like towing, flat tire repair, fluid delivery if you run out of gas or oil, and locksmith assistance if you lock your keys in your car. All of these services are easily accessible through the mobile app, so everything will be in one place when the need for them arises. 
Every Endurance plan also comes with rental car coverage to help you pay for alternate transportation when your main vehicle is in the shop. This perk covers up to $30 per day of the rental and a total of $150 per breakdown. But that's not all, as you'll also get a full year of FREE Endurance Elite Benefits, including tire replacements or repairs, collision discounts, key fob replacements and up to $1,000 in total loss protection. Together, having this coverage will help mitigate the costs of your repair and allow you to get the help you need when you have car trouble. 
Get Back on the Road with Endurance Warranty
If your car breaks down and there is no shop nearby, knowing what steps to take can help. Getting your car to a mechanic and fixing the problem can be quick and easy if you are prepared. With an Endurance auto protection plan, you can get help with your vehicle and give yourself a leg up when things go wrong on the road. Even if there is no shop in the immediate area, you can still get your repairs done and your trip back on track. 
Endurance has plans for every budget starting at just $79 per month, including plans for vehicles up to 20 years old, select luxury vehicles, and much more. New customers also get one year of Endurance Elite Benefits with a small activation fee, including perks such as tire repairs or replacements, collision discounts, and more.
To learn more about how Endurance can help protect you and your vehicle, call our award-winning customer care team directly at (800) 253-8203 for a FREE no-obligation quote or shop online today. Don't forget to visit the Endurance blog to find more articles on topics such as expert auto tips, DIY maintenance how-tos, vehicle buying guides, and more automotive topics.  
More like this
How To

In the event of a breakdown, having an extended warranty or vehicle service contract watching your back can be a total lifesaver. With some major repairs costing thousands of dollars,..

Read More

How To

Keeping a Hyundai Accent running for the foreseeable future is about more than simply being a safe driver on the road. While keeping your eyes peeled and attention on the..

Read More

How To

While reliability is always a factor when choosing a vehicle, many more considerations are involved when kids are in the picture. Safety, space, and comfort must also be part of..

Read More