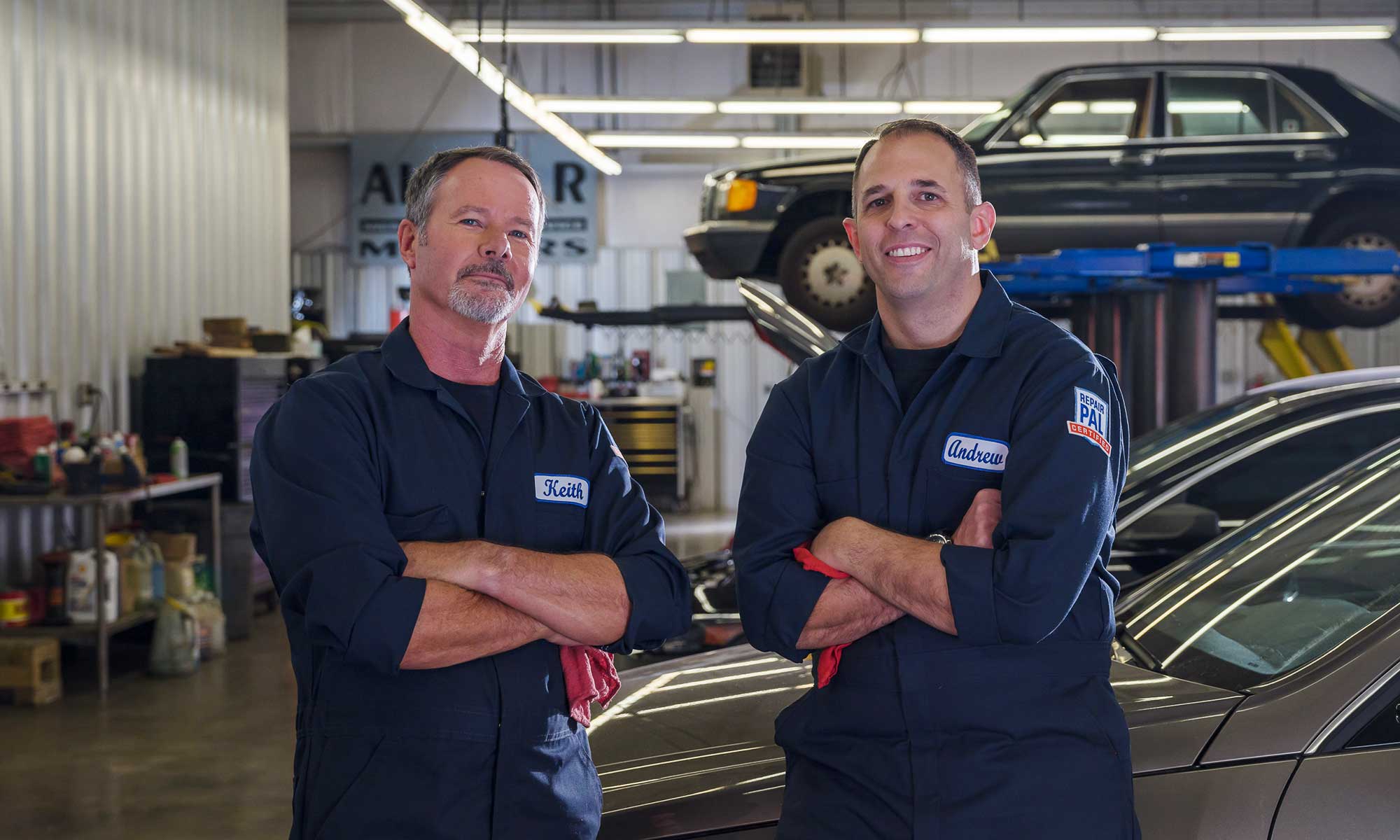 No matter the time of year, owning a car can help make even the most mundane daily tasks that much easier. Whether helping you to work, the store, class or anywhere else, having a car means you can get wherever, whenever and regardless of the weather. But, while owning a car is a convenience, it's also a major responsibility that goes much further than filling it up with gas when needed or giving it the occasional car wash.
In fact, with so much to stay on top of and maintenance schedules to adhere to, it can feel like you spend more time and money taking care of your vehicle than you do driving it. Having some help with these parts of car ownership can ensure that your vehicle stays in top condition and that you have nothing to worry about when you are out on the road. 
For example, you may have heard about extended auto warranties in the past, and the odds are that the "customer reviews" haven't been glowing, but that's not true. In fact, with the right provider, you can be confident that your extended auto warranty isn't a scam or a headache to deal with as long as you know what you're looking for. That's why taking the time to learn more about extended warranty coverages and their providers, like Endurance Warranty's award-winning coverage and service, can help give you peace of mind regarding your vehicle.
What is an Extended Auto Warranty?
When you buy a new car at a dealership, it will often come with a factory warranty provided by the automaker. This warranty, whether the automaker refers to it as a new vehicle limited warranty, bumper-to-bumper coverage, or something else, is in place to protect vital components of your vehicle, like your powertrain, cooling system, fuel system, electrical components and more. 
And while factory warranties can help protect you from auto repairs due to design issues or manufacturing problems, this coverage won't last forever, with most warranties lasting between three years or 36,000 miles and five years or 60,000 miles. Depending on the automaker, some can even cover your new vehicle for up to ten years or 100,000 miles. But, no matter how long a car's original factory coverage is active, you, as the owner, would be responsible for any repairs or damage to your vehicle once it is up. 
If you want to continue having coverage for your car, or if you purchased a used car that was already past its original coverage, you can get an extended auto warranty that will keep you covered and help you pay for repairs. You can purchase extended coverage from your vehicle's manufacturer. However, the main issue with these warranties is that they tend to be less comprehensive than the original warranty and will likely not come with many extra benefits or add-ons. Plus, your options will generally be limited. 
You may even be unable to purchase extended coverage if you've already passed your original warranty cutoffs. This also means that if you buy a used car that no longer has any original warranty coverage, you may be unable to get coverage from the automaker. But, thankfully, there are ways you can still get the protection your looking for. 
What are Third-Party Car Warranties?
A third-party extended warranty company, such as us at Endurance Warranty, CARCHEX, Carshield, Protect My Car, Select Auto Connect, and more, can offer you the same comprehensive coverage as automakers but without some of the catches. However, while similar, it's important to remember that while you will often see them referred to as "extended car warranties," these coverage plans are actually vehicle service contracts, sometimes called VSCs for short. Still, while not a warranty by definition, plans from a third-party provider allow you to protect your vehicle while also giving you more options to find a plan that fits your specific needs and budget. Plus, many will come with extra features like roadside assistance and more. 
However, while an extended warranty from an automaker or a third-party extended warranty is a great way to protect yourself from some of the most expensive car repairs, they are not the same as car insurance. For instance, while car insurance is a must for drivers, it will only cover the cost of repairs due to an accident, natural disaster, or other types of incidents, like if your car is ever stolen. However, it will not cover you for any mechanical breakdowns or repairs due to regular use. But, with a warranty, like an Endurance vehicle protection plan, you can be sure that you will be protected from the repairs that come up from the everyday use of your vehicle, so you can have the confidence you need every time you get behind the wheel. 
Who is Endurance Warranty?
Endurance Warranty Services is based in Northbrook, Illinois, and has been helping drivers protect their vehicles since 2006. With award-winning coverage options and customer service, Endurance is geared toward drivers who need comprehensive protection from a provider with their best interests at heart. 
And one thing that sets Endurance apart from other car warranty companies is that we are a direct provider. This means we take care of everything in-house, including handling claims and processing payments to the repair shop with no middleman. This even means that you can transfer your Endurance plan to a new owner should you ever look to sell your car with your coverage still active. So you can use Endurance's award-winning coverage and customer service to up-sell your vehicle and give potential buyers peace of mind knowing they'll have complete coverage and protection. 
And unlike the coverages you can find from your automaker or some other providers, every Endurance plan covers you from the cost of repairs while not limiting you on where you go for repairs. For example, whether you have the Superior plan, the Supreme Plan, Secure Plus or any other Endurance protection plan, you can take your car to any ASE Certified mechanic or repair shop. Even better, getting your repairs done can be as easy as 1-2-3. Just show them your Endurance membership, pay any applicable deductibles and then sit back as we work directly with the repair facility to handle the covered repairs while helping you through the claims process. And if your repairs take a little longer than expected, or if you break down away from home, don't worry, as each Endurance plan automatically comes with perks like 24/7 roadside assistance and towing, trip interruption coverage and rental car reimbursements. 
How an Endurance Extended Auto Warranty Can Help You
Whether you're looking for exclusionary coverage similar to a car's original bumper-to-bumper warranty that includes seals and gaskets or basic powertrain coverage with monthly payments starting as low as just $79, Endurance has a plan for you. 
Plus, Endurance will also cover vehicles that many other extended warranty providers won't, including cars that are up to 20 years old and have up to 200,000 miles on them, delivery and rideshare vehicles, Canadian grey market cars and vehicles with a salvage or rebuilt title. Even select high-end luxury vehicles from some of the most popular automakers like Mercedes-Benz, Porsche, Jaguar, Land Rover and more can get coverage with Endurance and the Highline protection plan.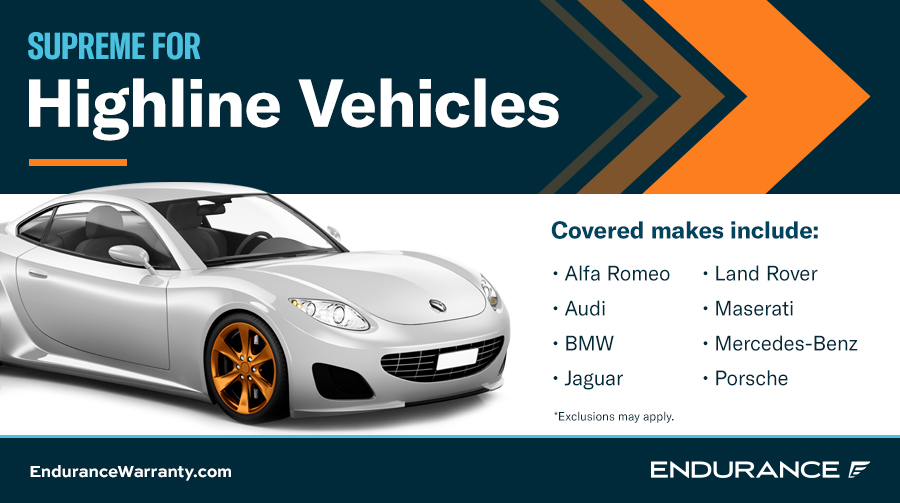 With the Advantage plan, you can even cover your vehicle and get help covering the cost of your car's maintenance needs, like tire rotations, oil changes, alignment checks, engine diagnostic exams and more. Plus, all plans come with a 30-day money-back guarantee (which also happens to be your 30-day waiting period), so you can get a full refund if you're not certain that the plan you choose is the right one for your needs and driving habits. 
But don't just take our word for it, as this is just one of the thousands of Endurance Warranty reviews that come in every year:
Perhaps the most important way an auto protection plan from Endurance can help you is with the additional perks and available features. All Endurance plans come with 24/7 roadside assistance, including towing and lockout services, trip interruption coverage, and rental car reimbursements to help pay your expenses if you have to wait for your vehicle to be fixed. You can even access all of your benefits, check the status of your claim and more right from the Endurance Mobile app. And every Endurance customer can also get access to an entire year's worth of Elite Benefits, including key fob replacements, tire repairs or replacements, up to $500 in collision discounts, and up to $1,000 in total loss protection. All you have to do is find the Endurance plan that's right for you, pay a small activation fee and enjoy your year of extra perks and savings. 
Protect Your Vehicle with Endurance
Getting the right protection for your vehicle can be overwhelming, especially if you are skeptical about extended warranties and aren't sure they are right for you. With a plan from Endurance Warranty, though, you can be confident that your vehicle will be protected by a team that works to provide you with top-notch service and comprehensive coverage. 
With various levels of coverage for everything from high-mileage vehicles to high-end luxury cars and more, or whether you want basic coverage or one with a small list of exclusions, there is a plan for everyone at Endurance. On top of that, you have 24/7 access to your plan through the Endurance mobile app and be able to speak with an award-winning customer service representative that can answer all of your biggest Endurance FAQs. Plus, with all the standard benefits like roadside assistance and the Endurance Elite Benefits program, you can be sure that no matter what happens when you are out on the highway, Endurance will be there to ensure you and your car are protected.
For even more information on how an Endurance auto protection plan can help you, call our customer care team at (800) 253-8203 or request a free, no-obligation quote today. You can also find even more extended warranty comparisons and other articles on automotive topics like DIY maintenance tips, vehicle buying guides, answers to your biggest extended warranty FAQs and much more by visiting the Endurance blog.
More like this
Endurance Info

If you have a phone and a vehicle, chances are you've received a robocall with an urgent message that your car's extended warranty is about to expire. These unsolicited calls..

Read More

Endurance Info

An extended warranty is a great way to protect your used car after your expired factory warranty. With great coverage options, affordable deductibles, and an easy claims process, Endurance leads..

Read More

Endurance Info

Owning a car is like owning freedom. Nothing beats knowing that at any given moment, you can grab your keys and go almost anywhere you want. Unfortunately, however, vehicle ownership..

Read More