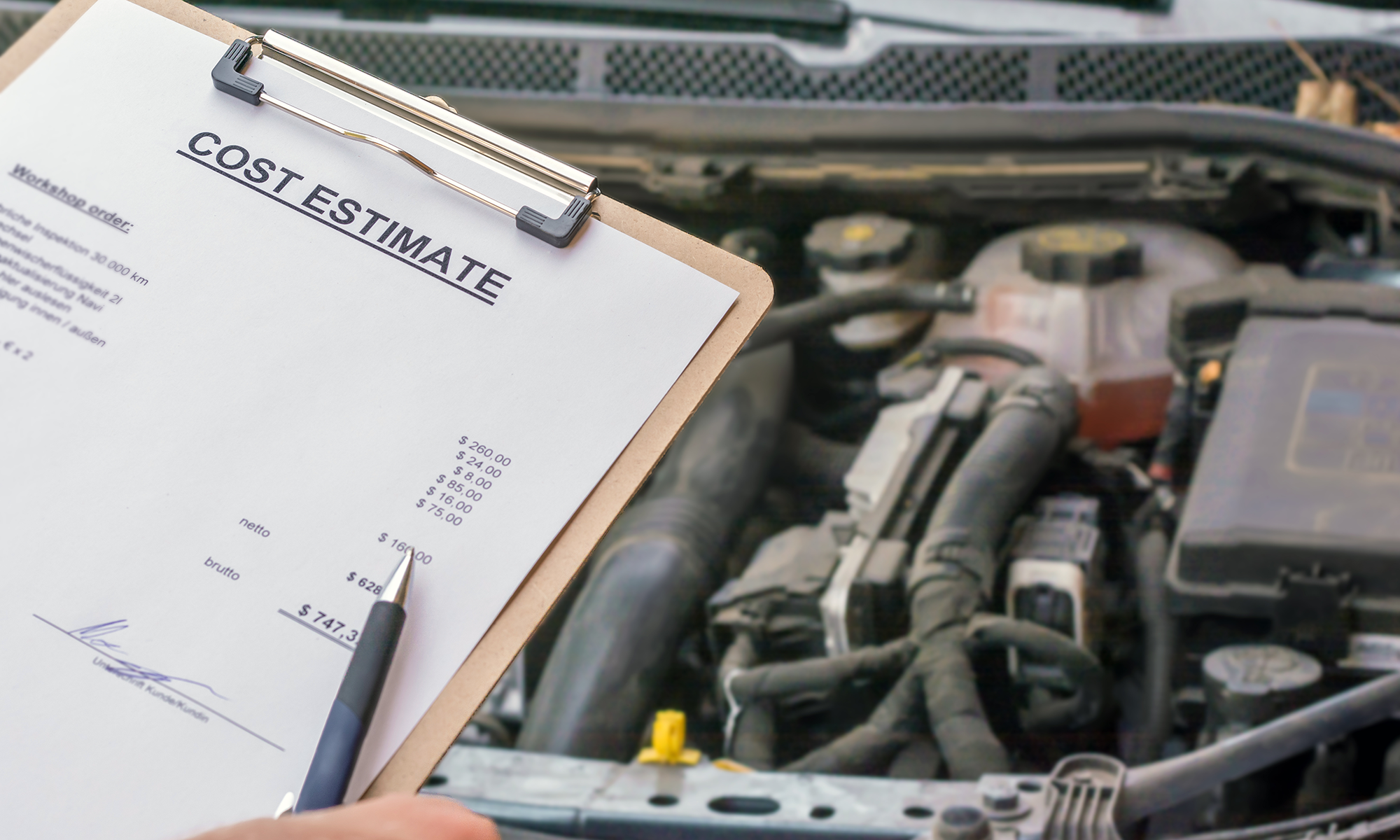 With the holiday season in full swing, you're likely finding yourself out and about more. No matter where you're going, however, ensuring your safety on your travels should be a top priority. That means preparing yourself and your vehicle for any trip you're about to take. Yet, no matter how safe of a driver you are or how well-prepared your vehicle is for the season, some issues, like car defects, just can't be avoided.
No matter the make or model car you have, car defects can pop up at any time and anywhere. And unlike other issues that can be taken care of quickly and easily, car defects aren't as straightforward and can often take days or weeks to fix, if they can ever be fixed. Luckily, there are ways to get help dealing with car defects, such as manufacturer's warranties and third-party warranties. 
Let's explore these warranties and how they can help when faced with a car defect. 
Do Car Warranties Cover Defects?
For those unfamiliar with the term, an auto warranty is an agreement or guarantee from the automaker, car dealership or third-party warranty provider that agrees to fix elements of a car or handle repairs up to a certain amount of mileage or time. In fact, breakdowns resulting from manufacturing defects are exactly what car warranties were created for. But there are some key things to remember about this kind of coverage and another way you can get help protecting your vehicle—your insurance.
Often, people confuse an auto insurance policy from an insurance company with an auto warranty. While these two items can seem similar on the surface, they are pretty different. Insurance policies only kick in when there is a natural disaster, if you're in an accident, or if your car is damaged due to other covered incidents. However, like factory warranties, insurance policies do not offer maintenance or general service repair coverage.
Overall, you can find warranty coverage in three main forms: factory warranties, extended warranties, and vehicle service contracts. Each of these coverages can help cover your vehicle from the cost of covered repairs and defects, but with some key differences between them, which is why learning more about warranties is crucial in getting you the coverage you need.
What Are Factory Warranties?
As a car owner with a brand-new vehicle, you'll have the coverage of a factory or manufacturer's warranty. This coverage is designed to help protect you from the cost of mechanical breakdowns due to normal wear and defects for a set period of time or miles driven. For example, standard bumper-to-bumper warranties last for three years or 36,000 miles (whichever comes first), whereas powertrain warranties usually are for five years or 60,000 miles. However, some factory warranties can last as long as 10 years or more.
Regardless of how long any new car warranty coverage is or how comprehensive they are, factory warranties come with a few drawbacks. For example, many may often require you to only go to the dealership or specifically authorized service centers for repairs. Most will also not cover "wear and tear" components, like tires, nor will they help cover maintenance costs.
What Are Extended Car Warranties?
As factory warranties don't last forever, automakers often offer extended warranties to help give you continued coverage for your vehicle. However, like a car's original factory warranty, there can be some drawbacks to extended warranties from automakers or car dealerships. 
First, you'll likely still find yourself stuck to going to the dealership or a specific shop for repairs. Second, and often the biggest drawback, is that you may be limited to "extending" your coverage while your original factory warranty is still active. If you wait a day too long or drive a mile over your limit, you may be out of luck. Luckily, the third type of warranty coverage, which isn't technically a warranty, can help protect your vehicle.
What Are Vehicle Service Contracts?
While you'll often see these called "extended auto warranties," unless that plan comes from your car's original warranty provider, coverage from a third-party car warranty company is actually a vehicle service contract (VSC). Still, while not an extended warranty by definition, service contracts from providers like us here at Endurance Warranty can give you the same levels of coverage from expensive repair bills with plenty of perks and benefits you likely won't find with an automaker or dealership plan. 
For example, regardless of your Endurance protection plan, you'll be able to get peace of mind with complimentary 24/7 roadside assistance and towing, trip interruption coverage, and rental car reimbursement. You'll even get an entire year's worth of FREE Endurance Elite Benefits, including even more perks and savings like tire replacements or repairs, collision discounts, key fob replacements, and total loss protection. 
It's worth noting, however, that plans from providers like Endurance have a waiting period. If you have a breakdown due to a car defect and need repairs immediately but are purchasing the contract plan today, you might need to wait 30 days to receive coverage if that issue is a covered repair.
What Happens if Defects Are Severe?
Factory defects can range from minor to severe, such as seat belts failing to latch, your airbags failing to deploy in an accident or your brakes suddenly failing. Most issues can be remedied fairly quickly with an active factory warranty. However, some issues can be severe and pose a serious safety risk, resulting in your vehicle being recalled. 
Recalls are issued by automakers and other manufacturers of goods when an issue in production is discovered that poses a serious safety risk. If this is the case for your car, you'll likely receive a notice from your car's manufacturer instructing you on where to go to fix the issue. This will often be at the dealership and will be free of charge. If at this point, repairs are taking too long, or if the manufacturer deems there is no way to fix the issue, you are likely dealing with a "Lemon." Don't worry, though, because regardless of your warranty coverage, there are various "Lemon Laws" in place to help protect you as a car owner, such as helping you get a refund or a replacement vehicle. 
How Can Endurance Help Me?
With Endurance, you can get award-winning coverage any time you need it. So whether you have a car just past its factory and are looking for basic powertrain protection as low as just $79 a month, or if you're looking to cover a used car with just a small list of exclusions, Endurance is here to help. Some plans, such as the comprehensive Advantage protection plan, can even help cover you from vehicle repairs while also helping you save up to $3,500 in routine maintenance services, including oil changes and more. 
Even vehicles often excluded from other third-party providers can get covered with Endurance, including high-mileage and older vehicles up to 20 years old, salvage or rebuilt title vehicles, Canadian Grey Market vehicles and even those used commercially, like for rideshare or delivery services. But that's not all, as even select high-end luxury vehicles from popular automakers like Mercedes-Benz, Porsche, BMW, Jaguar and more can get covered.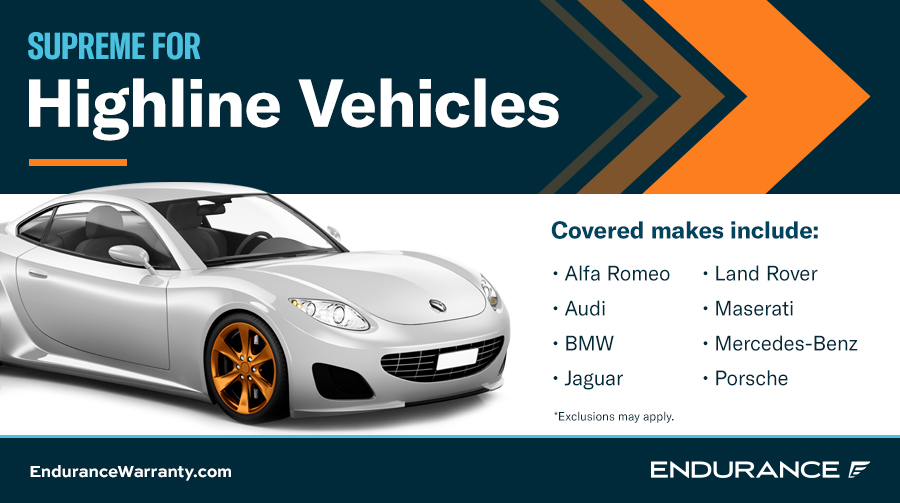 Along with award-winning coverage, you'll also be able to take your vehicle to any ASE Certified mechanic or repair facility and enjoy complimentary benefits AND a full year of Endurance Elite Benefits for even more coverage and savings. You'll even be able to access your plan, your benefits and more with the exclusive Endurance Mobile app, or you can call the award-winning Endurance customer care team any time by dialing the phone number above.
Protect Your Vehicle Today with Endurance Warranty
Having to deal with a car defect and expensive repairs can really put a damper on your day, which is why having protection on the road is so important. Factory warranty only goes so far, and you'd be left to fend for yourself when it expires. Used vehicles are also not lucky, as many will be over their original coverage limits. Whether your car is a mile or 100,000 miles past your factory coverage, you can get peace of mind from expensive repairs with an Endurance auto protection plan. 
Whether you need basic, budget-friendly powertrain protection as low as $79 a month, or something more extensive, our award-winning protection plans can help ensure you get the coverage options you are looking for. Even vehicles most other providers won't cover can get covered with Endurance, including select luxury vehicles, salvage or rebuilt title vehicles, Canadian grey market vehicles and much more. 
Besides protecting you from needed repair costs, Endurance also offers a slew of benefits beyond a car repair that add value to your contract, including complimentary roadside assistance, rental car reimbursement and trip interruption coverage. You'll even have a full year's worth of Elite Benefits, including more perks and savings like collision discounts, tire replacements or repairs, and more.
Don't wait until you're stuck with an expensive repair bill and request a FREE quote or shop online today. Or, you can call (800) 253-8203 to speak with an award-winning customer care team member to learn more about how Endurance can help you. You can also visit the Endurance blog to find even more articles on topics ranging from DIY maintenance tips to vehicle buying guides, extended warranty coverage comparisons and much more.
More like this
Extended Warranty

The advantages of having an extended warranty can't be overstated when a surprise car repair pops up. Coverage can make a difference during a breakdown, thanks to protection against expensive..

Read More

Extended Warranty

Nothing beats being able to hit the open road and head wherever you like, whenever you like. Plenty of drivers fall in love with our vehicles, maintaining them with total..

Read More

Extended Warranty

There's a lot to get excited about buying a new or used car, but one feature that often gets overlooked is the manufacturer's warranty. Understanding this coverage helps owners maximize..

Read More