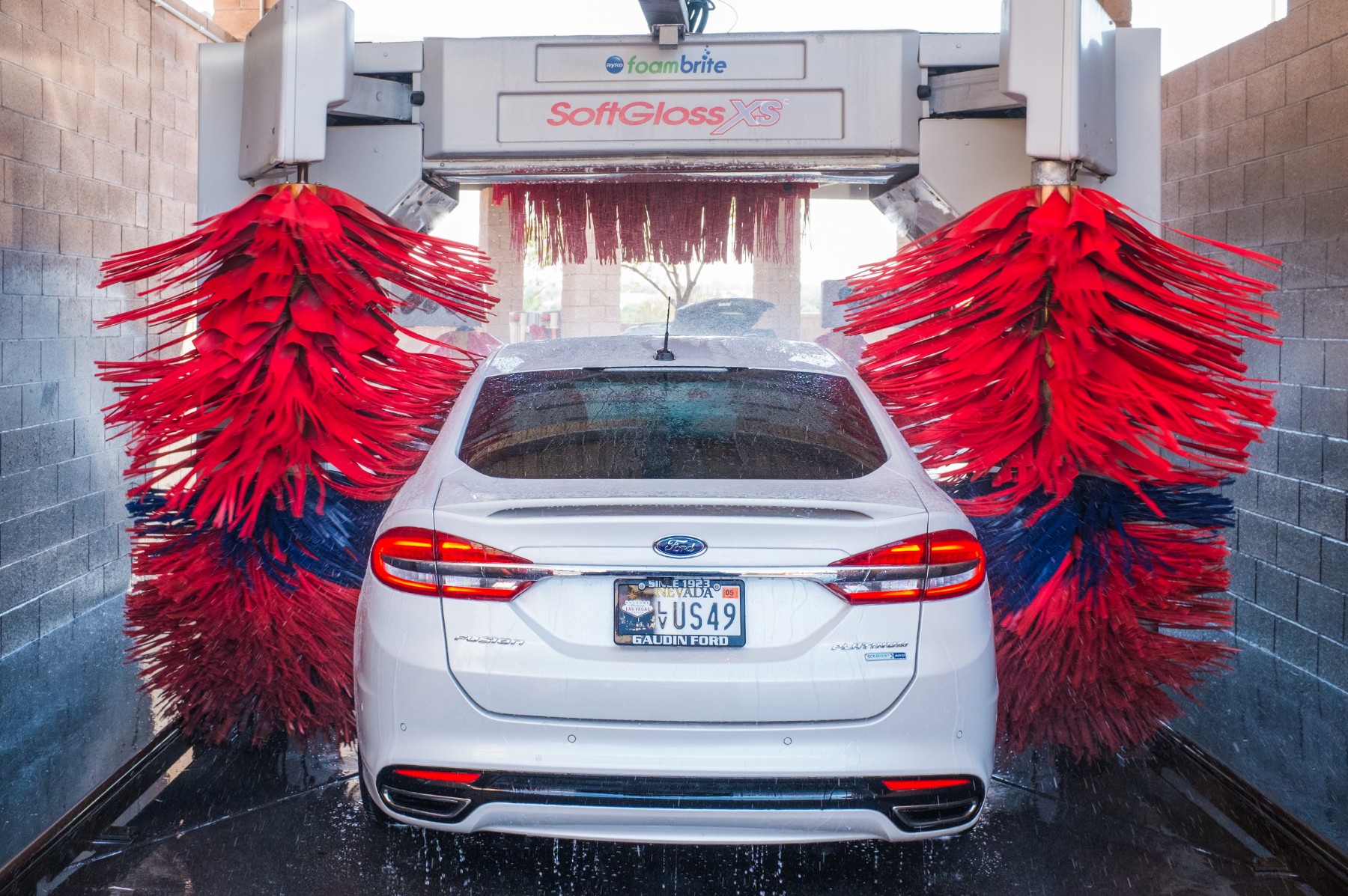 If seasonal weather in your area includes snowstorms, sleet, slush and ice that make roads difficult to travel, then you know the beating your car can take during the winter months. 
Wear and tear happens to every vehicle, but winter can be particularly tough on cars — and this is especially true even if you're not driving as much. Cold weather can affect car parts, cause rust, and leave you with some nasty surprises come spring.
The transition to spring is an important one, and your car is no exception. If you're stuck at home right now due to Coronavirus, apply your free time to follow these essential tips to dust off the winter woes and get your car warm-weather ready.
Get an oil change.

 Extreme heat and cold can break down your oil's viscosity, even if your car is unused. Get an oil change and make sure it's in good shape for spring.

Endurance Elite

offers benefits like

discounts on auto services

including oil changes! In most states, auto repair shops have been declared essential businesses and that applies even in states where there are shelter-in-place mandates due to

COVID-19

. Check your local

stay at home guidance

and, if you're able, take care of this important errand now.

Clean out your car.

Your car gets covered with salt, mud, snow, leaves, and all types of debris during the winter months. Clean your car inside and out to avoid dust and dirt from getting into the air system, or salt from eroding your paint job. You can get your car ready for spring and summer with a post-winter deep clean. If it's really bad, you may even want to invest in detailing to resolve stubborn stains and retain the value of your car (bonus: you may even find a few pairs of old sunglasses just in time for summer!) Endurance Elite is included in every Endurance extended auto warranty and includes $250 in rewards which can help you save on auto cleaning supplies and maintenance.

Check your tires. Even if your car is parked for the foreseeable future, it's a good time to check and make sure your tires don't have rocks or damages from winter. Potholes form when extreme heat or extremely cold weather causes asphalt to expand or crack. They can really do a number on your tires, so do a careful check for damages. Check that your tire pressure is at the manufacturer's PSI level and that your tires have no cracks or missing air caps. Endurance Elite includes repair and replacement for up to two tires per year, so it's a great time to take advantage of this benefit and prep your car for summer. Don't forget to check the pressure on your spare tire!
Check your air conditioning.

Depending on where in the U.S. that you live, it can get hot and humid in the spring and summer months. You don't want the first steamy day to be when you discover that your air conditioner isn't working properly. Run a check on the system and make sure you have coolant on hand if needed. You won't be sorry (or sweaty) if you do!

Test the battery.

If you're not driving much due to staying home or being out of work, it's even more critical to invest in auto protection and maintenance. When a car sits idle, you're at risk of battery damage like sulfation. Even if you're not taking your typical commute to work or social gatherings, consider starting your car and taking short rides to keep your battery, alternator, and brakes in working order.

Replace windshield wipers.

Your wipers may be worn out after a winter of precipitation and ice, so you'll want to replace those before the spring and summer storms hit. Inspect your wiper blades closely and replace them if they're getting worn down. It's an easy repair that will really help with visibility and safe driving during a heavy storm.

Update your first-aid kit. If you don't have one already, consider purchasing a comprehensive first-aid kit for your vehicle so it's accessible in case of an emergency. Even with the roadside assistance that comes with an Endurance auto protection plan, you might find yourself in need of medical supplies for minor injuries or fresh bottled water if your car breaks down during a long trip or unexpected heatwave. Prepare everything and keep it in a backpack or storage container in your trunk or backseat, so you're ready for anything. If you're an Endurance Elite member, you can apply your digital rewards on hundreds of deals from Amazon, TJ Maxx, Walgreens, CVS Pharmacy and other national retailers who offer the supplies to make your own first aid kit.
Fill up on fluids.

Make sure your wiper fluid is full and ready to spray the grime away. During the spring, your windows get dirty with dust, bugs, and other debris from the road. You want to be able to attack them with your (hopefully new!) wipers and for that, you need fluid. Your power steering fluid and motor oil levels should also be checked so you don't face an unexpected issue once you're on the road again.

Get your vehicle paperwork in order.

When you own a car, it often comes with lots of paperwork. You need to keep track of your vehicle registration, insurance, warranty plan, maintenance log and more. Use the extra time

while in quarantine

to make a handy file with everything in one place. This will make things so much easier for you if you experience a breakdown, minor accident, or just generally need unexpected repairs on your vehicle. If you have Endurance auto protection, your policy card is accessible on your mobile phone wherever you go! Just

log in to 'My Policy'

on the Endurance warranty website to view or print your policy documents and a maintenance log. If you have trouble signing in, you can

reset your password

and

contact customer service

for help. Taking the time to prepare now will save you headaches later when you have all your important auto info handy. While you're at it, make a checklist of which Endurance Elite benefits you want to use to get the full value of the incredible program.

Prepare for a breakdown.

It may sound daunting to be ready for the worst-case scenario, but

a little extra preparation

can help you deal with

any breakdown

. Just make sure you have a roadside assistance option in case of an emergency. Endurance vehicle service contracts can help offset the cost of costly repairs, and they also include 24/7 roadside assistance, help with trip interruption, and rental car coverage if you qualify. If you're stuck and broken down, you can reach out to the online concierge who will help you get the assistance you need to get back on the road.



We have a plan
We're working hard to keep America on the road and offer peace of mind amidst COVID-19. If you're a current customer and facing financial hardship, we have relief options available. Simply contact us to learn how we're keeping your vehicle protection plan active at this uncertain time.

If you don't have auto protection from Endurance, now is the time to prepare for the unexpected. We have limited time relief plans available, and you can request a no-obligation quote or call 1-866-918-1438 to hear about minimal down payments. When it comes to car maintenance, there's a lot to think about and we're here to help.
More like this
Expert Auto Tips

With most states around the country getting colder, it's worth reminding yourself how to prepare your vehicle for the different seasons. Weather conditions play a major role in how a..

Read More

Expert Auto Tips

Being a car owner can be an incredibly rewarding experience, especially if you take pride in your vehicle's condition and performance. Cars that are well taken care of will generally..

Read More

Expert Auto Tips

No matter what kind of vehicle you own, staying on top of its care and maintenance should always be a top priority. Cars that are well taken care of and..

Read More