In the automotive industry, there seems to be a term for everything. Whether it is a technical term or one for laymen, unless you are a dedicated gearhead, keeping up with all these terms can be a bit overwhelming. With so much terminology, if you're an outsider of the automotive it can get a little confusing. But in this day and age, even experts can get confused.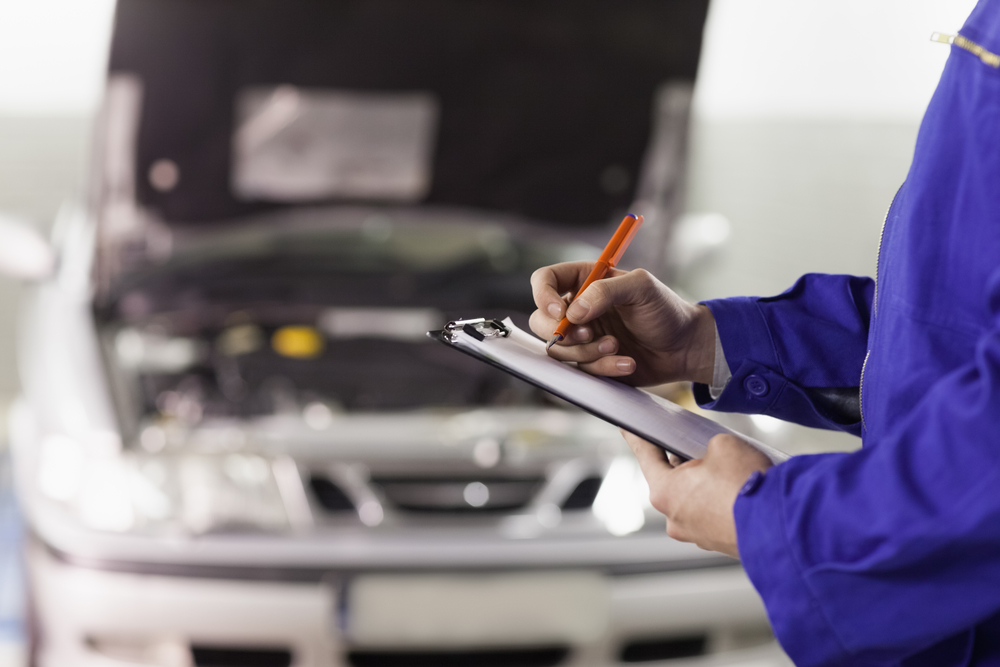 In order to make things less confusing, (or more confusing, depending on your stance) the automotive industry has created a slew of 'slang' or laymen's terms to better communicate with day-to-day drivers.  For more information on these terms and what they mean, check out our Terminology section of the Endurance Learning Center
One term that is thrown around a lot, is the bumper-to-bumper warranty. We're pretty certain that you have heard this term before, but what exactly does a bumper-to-bumper warranty cover? You hear it all the time at the car dealership and might have been referred to it at your local mechanic or repair shop. It's featured in almost every car commercial on the air, whether it's Chevy, BMW, or Nissan exclaiming "all models backed by our bumper to bumper warranty," but does a true bumper to bumper warranty exist?
Generally speaking, the term can be classified as a protection plan on the vehicle you purchased that covers everything on the car from one bumper all the way to the other, with all parts and components between these two bumpers being covered for repair.
The answer: technically no. From the term alone, you would think that a bumper to bumper would cover everything on the vehicle from one bumper to the other. Unfortunately, this is just a slang term. The real name of a bumper to bumper warranty is an exclusionary coverage policy. While manufacturer and extended warranties can cover a variety of things, none of them are all-inclusive. Because these warranties are put in place to protect your vehicle if anything went wrong during the manufacturing process, some basic items are not covered.
Items excluded from a bumper to bumper warranty:
Wiper Blades
Oil Changes
Tires
Air and Fuel Filters
Brake Lining (pads)
and other maintenance items.
The good news is that these things that are not included in your bumper-to-bumper warranty are relatively inexpensive. But most of you already keep up with the routine changing of these exclusions yourself.
But when your manufacturer's warranty expires, maintenance items won't be the only thing that you have to pay for.  When your car is without vehicle protection then you are liable for all of the repair costs. And believe us, those can really add up.
Instead of being faced with sky-high repair bills, extended vehicle coverage can cover the costs for you. This coverage works the same way your manufacturer's warranty did and even includes bonuses such as roadside assistance and rental car service for when your car is in the shop for an extended period of time.
Instead of losing all of your money on costly repairs, let someone else cover the bill. Call us today to get the vehicle protection that you need, at a price anyone can afford!
FAQ's: Endurance Extended Warranty
What coverage plan from Endurance covers the most for the best price?
Endurance offers four different coverage plans, with the Supreme Plan covering everything from AC to turbo and supercharger, and the Select Premiere eliminating coverage on power items like brakes, gaskets, and steering. Everybody looks for something different in their protection plans, so we recognize that and work to provide an option that is suitable for everyone.
What repairs are covered by an extended warranty?
Depending on what coverage plan you desire, extended warranties can cover everything from the engine, fuel, transmission, cooling systems, electrical, and more. Endurance has an option that is suitable for everyone and provides payment plans if needed. For a full list of exclusions, check out our plans and the sample contracts outlining all the details.
How is the cost of an extended car warranty determined?
There is a multitude of factors that go into the cost of an extended warranty, such as the age of the vehicle, mileage, driving habits, and more. Our amazing representatives can help you find the best plan for you and your vehicle.
How does the cost differ between a factory warranty and 3rd party administrator?
Because they are often serving as a middle man, the cost of a factory warranty can cost more money. Endurance eliminated that process by developing their own plans and being the direct provider. This allows us to find a price and coverage plan that is best for you!
How do I get a quote for an extended car warranty?
You can request a quote at the Endurance homepage by easily filling out your vehicle information, phone number, and email! Our representatives will contact you
More like this
Extended Warranty

The advantages of having an extended warranty can't be overstated when a surprise car repair pops up. Coverage can make a difference during a breakdown, thanks to protection against expensive..

Read More

Extended Warranty

Nothing beats being able to hit the open road and head wherever you like, whenever you like. Plenty of drivers fall in love with our vehicles, maintaining them with total..

Read More

Extended Warranty

There's a lot to get excited about buying a new or used car, but one feature that often gets overlooked is the manufacturer's warranty. Understanding this coverage helps owners maximize..

Read More