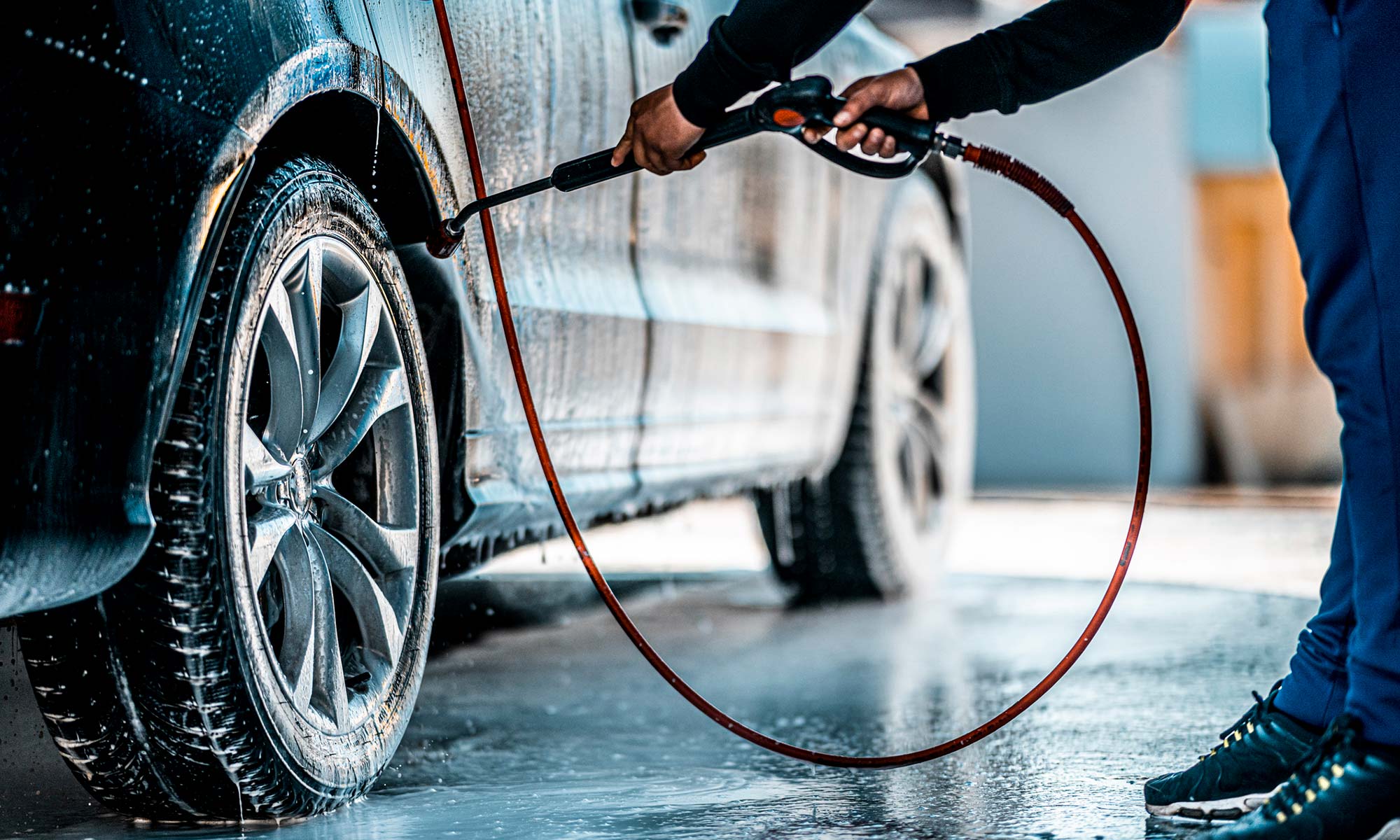 Spring is here, so it's time to start your spring cleaning if you haven't already. But while cleaning and organizing your home or office is most likely on your spring cleaning checklist, most people don't think to include cleaning their car as part of it, but it should be. 
Just as you wash the dishes or vacuum the floors to help your home look and feel its best, the same goes for your vehicle. In fact, when it comes to properly maintaining your car, washing and cleaning it regularly should be part of any vehicle's preventative maintenance schedule. But while regular car washes can help keep your car looking as good as new, they can also help it run smoother.
To help you get ready to deep clean your vehicle, you must first know what a "deep cleaning" consists of, how much it will cost and what you can expect to be included. 
The Importance of Car Washes  
While getting a car wash or extensive car detailing can help make any vehicle look almost as good as new, you may not realize how important it is to clean it. Even washing your car just once every two weeks will keep it clean so you won't be harming your car's paint finish. 
Keeping a routine such as this will help protect most vehicle finishes from fading excessively and prevent dirt and debris from accumulating in areas that may harm your car's finish or paint. During the winter especially, salt from the roads can accumulate under your car. If left unattended, this can lead to rust, damaging your vehicle and potentially costing you hundreds in repairs. 
However, how often you should be washing your vehicle will be dependent on how often you use your vehicle and how you use it. For example, if you only use your vehicle on the weekends to go to and from the store or for other errands, you may be able to go a week or two longer without a car wash. But if you drive your vehicle every day for work, such as using a pickup truck at a construction site or sitting in hours of bumper-to-bumper traffic each week, a wash once a week may be in order. If you go off-roading with your vehicle, washing it after each trip will keep the dirt and grime from ruining your paint. But be sure not to over wash your vehicle, as that too can lead to potential issues.
Here are some other issues you could face by not washing your car enough or from washing your car too much:
Not Washing Enough
By not washing your car often enough, you may be subjecting it to a build-up of grime, dirt, dust,  and other debris that can cause long-term damage. In extreme cases, this may even lead to rusting. Other issues that may arise by not washing your car often enough can include:
Sun damage from UV exposure, especially

in the summer

or in extreme heat

Fading of car paint and

clear coat

Damage to exterior trim and molding

The accumulation of tar, sap and other types of grime and debris on the exterior
All of these can significantly reduce the value of your vehicle when it comes time to trade or sell it.
Washing Too Much  
Believe it or not, washing your car too much may do more harm than good. Excessive washing can strip the car's paint of its protective layer, leading to rust. Other issues that could occur when over-washing include: 
Scratching of the paint

Swirl marks on the paint

"Spider-webbing" of the paint

Damage to plastic and vinyl parts

Damage to exterior trim and molding
It's critical to grasp how often you should wash your automobile but knowing a proper maintenance plan may also aid in the prevention of any expensive breakdowns. Remember to consider how often you drive and what you use your vehicle for. Even factors such as construction on frequently used roads or rain or other inclement weather can all be factors in when or how often you get a car wash. 
With an auto protection plan like Advantage from Endurance, you can help offset some of the costs of maintaining your vehicle while also getting comprehensive breakdown protection. Each Advantage plan comes with up to $3,500 in yearly maintenance services like tire rotations or alignment checks on top of your coverage to help you get and stay ready for the unexpected. 
What Does a "Deep Clean" Mean? 
Put simply, "deep clean" is just another way of saying a thorough, comprehensive cleaning of the exterior and interior of your automobile. A deep clean will also include using cleaning products approved for use on vehicles and your specific upholstery/seat fabric. A full detailing, including exterior and interior detailing from a car detailing service, can also be considered part of a full "deep cleaning." 
Overall though, a good DIY deep clean of your vehicle will usually consist of: 
Cleaning the vehicle's exterior, including the doors and windows

Waxing the exterior to protect from future damage

Degreasing and cleaning all door jambs, hinges and trunk/hood hinges

Interior vacuuming and washing of your floor mats

Cleaning the ceiling,

steering wheel

, dashboard, door panels, windows, sun visors and air vents 

Degreasing, cleaning, and thoroughly drying all wheels and wheel wells
Keep in mind these are more thorough than just vacuuming your car seats. These services will cost more than the $10 car wash and free vacuums. 
How Much Does It Cost to Deep Clean a Car? 
When it comes to deep cleaning your vehicle at home, how much it will cost will ultimately depend on how thorough you are looking to get. However, there are several items you would need to get started:
Car Interior
Start with interior vacuuming, especially the floor/floor mats and seats, before looking to get out any tougher stains. Be sure to keep the following items on hand to make sure your car interior is clean: 
Vacuum with Attachments 
You will want to invest in a rechargeable cleaning vacuum with attachments and good suction for a more thorough clean. It is even better if it has a HEPA filter option to help cut down on the amount of dirt and pollen you are breathing while cleaning. Furthermore, this device should come with a brush attachment, crevice tool and an upholstery brush to help clean your car's interior. 
A good example is this one made by VacLife, which costs around $47.
Steam Cleaner
You can use a steam cleaner for a more thorough clean or to help get out those tougher stains and grime in the car's upholstery and floor mats. Amazon sells this option made by Bissell for about $36.
Microfiber Cloths 
When properly cleaning your vehicle, you will need a few microfiber cloths as ordinary bath towels can leave streaks on or scratch your vehicle, especially for the interior. You can get them cheap from Amazon; we suggest getting a couple of different colors to mix up which cloth is used with which cleaner.
These cloths will work well for cleaning the steering wheel and dashboard, costing around $12 for a pack of 24.
Lint Roller 
There always seems to be stray pieces of wrappers, receipts and lint in your car's interior. Not to mention if you happen to have a pet that sheds. Keeping a lint roller on hand will help keep this problem under control and help with the deep cleaning. You can buy a pack of three rollers for about $12 on Amazon.
A "Magic Eraser"
Aka melamine foam, a Magic Eraser from the Mr. Clean brand or similar products are great for removing various stains, especially in your car's interior. Likewise, they can be kept in the car for regular spot cleaning, like lint rollers. Amazon has them in bulk, letting you get 100 erasers for just about $30.
Toothbrush
Believe it or not, having an old or unused toothbrush can be a great (and cheap) way to help clean your vehicle's interior. After all, the odds are you have an old toothbrush around your home. If you do, perfect, as they are great for cleaning tough-to-reach places like door jambs and crevices. But, if you don't have one to spare, Amazon has this 10-pack for around $6. 
Armor All Wipes 
Armor All wipes are ideal for many surfaces in a vehicle, and a pack of 50 wet wipes for $8 is available on Amazon. 
Car Exterior
Your car's exterior is where you'll need the most supplies because there's quite a surface area to clean. Keep the following items on hand to help you out: 
Wash Mitt 
Choose a wash mitt in a color that will not tuft in your car's paint job. In addition to a wash mitt, you should have a microfiber towel on hand, which can be a great thing to have when it comes to cleaning your car's interior. A good example is this two-pack from Amazon for just under $13. 
Car Wash Soap 
Make sure you get a soap that is easy to rinse off and was made specifically for cleaning vehicles. This option from Rain-X doesn't even require drying and is only $8.
Car Paint Sealant 
Waxing your car adds a protective layer to the paint job, which will help keep your vehicle shiny and protect it from the elements. This one from Turtle Wax costs $13.
Squeegees
While microfiber cloths or wash mitts are great for your car's interior or exterior, a good old-fashioned squeegee will make cleaning the windows easier. You can get one just like at the gas station for $10 on Amazon.
Endurance Can Help Keep Your Car in Top Condition
Keeping your car clean is a vital part of routine maintenance at any time of the year. Not only will it prevent issues like rust, but it can help detect others early on, like being able to check more thoroughly for any cracks or chips on your windshield. It can even help keep your car's value high to get as much as you can whenever you want to sell it. So why shouldn't you do the same for your car's mechanical parts? With an auto protection plan like Advantage from Endurance, you can relax when it comes to your car's essential maintenance needs while also saving when it comes to unexpected breakdowns and repairs. 
Each Advantage plan includes up to $3,500 in yearly maintenance coverages on top of award-winning, comprehensive vehicle breakdown protection. That means you'll be worry-free as you'll have essential services such as up to three oil and filter changes, tire rotations, diagnostic exams and more, at no additional cost to you. You'll even be able to enjoy special, one-time services, such as a battery replacement, front or rear wiper blade replacement and cooling system maintenance, among others. 
On top of all that, each Endurance plan also comes with 24/7 roadside assistance, trip interruption coverage and rental car reimbursements. You'll even be automatically eligible for a full year of Endurance Elite Benefits, including tire replacements/repairs, collision discounts and more, for just a $29 activation fee. Most Endurance plans are also transferable, meaning you can help upsell your vehicle even more to potential buyers by letting them know that Endurance will have them covered.
Get started today by requesting a free quote, or you can call our award-winning customer care team at (800) 253-8203 to learn more about Advantage or any other protection plan available. The Endurance blog is also a great place to learn more about DIY maintenance tips, make/model comparisons, extended warranty coverage guides and more.
More like this
Cost and Price

If one thing's true about car ownership, it's that it doesn't come cheap. No matter what vehicle you own, whether a used or new car, maintenance fees and unexpected repairs..

Read More

Cost and Price

An extended car warranty provides new and used car buyers with a financial safety net against expensive car repairs due to mechanical breakdowns after a factory warranty expires. However, every..

Read More

Cost and Price

Today, many car owners are having difficulty paying for unexpected and expensive car repairs. Recent reports indicate that less than half of Americans can pay for more than $1,000 in..

Read More