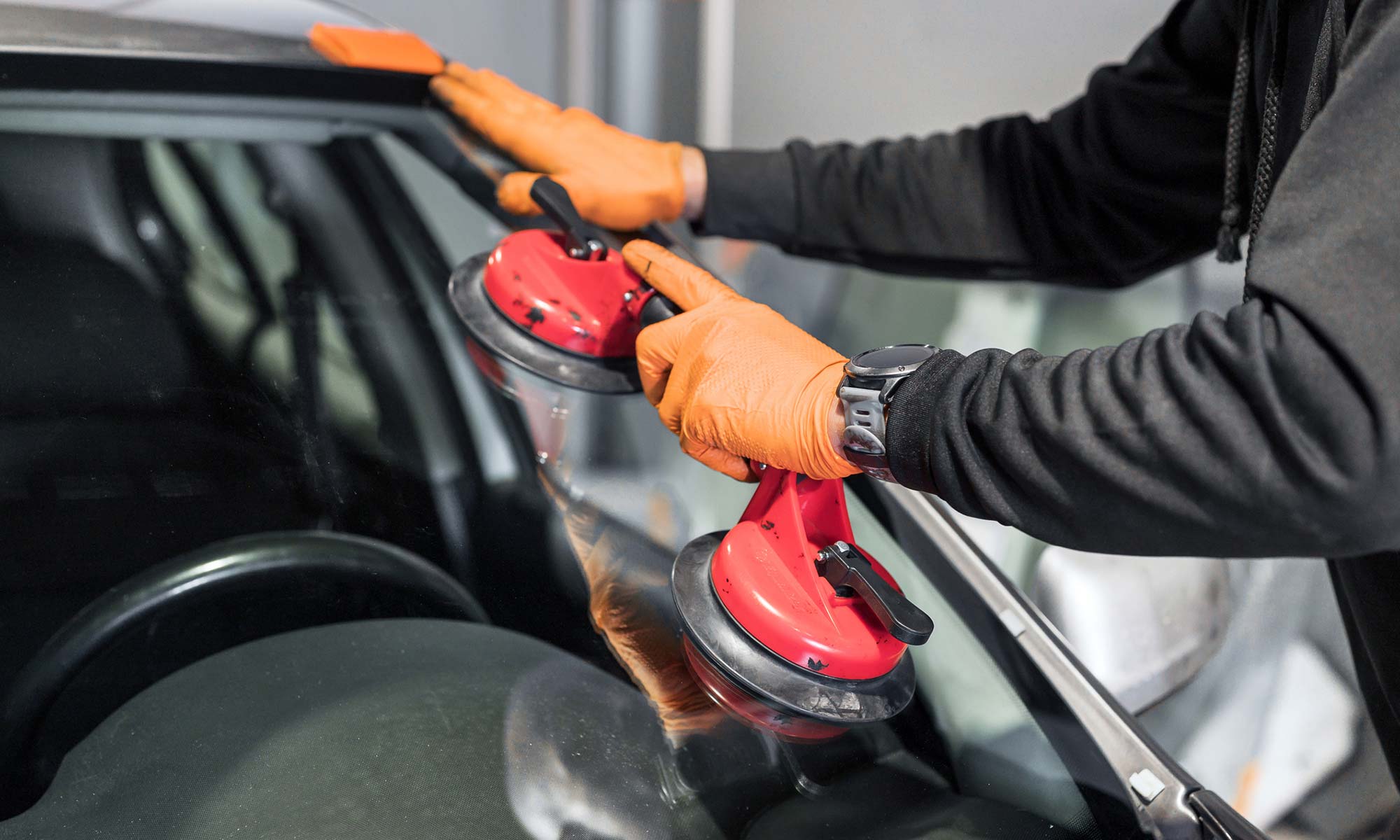 It may not be as complex as airbags, electric engines, or self-driving capabilities, but your car's windshield is arguably one of the most important components of any vehicle. Ever.
If that may be surprising, it may be even more of a shock to know that while they were initially invented in 1904, it was a long time before windshields became commonplace. Instead, drivers were forced to wear goggles to protect them from flying debris and dust on the road! However, thanks to the formation of the National Highway Traffic Safety Association (NHTSA) in the 1970s, they're now a standard safety feature—and becoming even more effective as time goes by.
Like it protects you, it makes sense that you'd want to protect your windshield. However, just like components such as your shocks and struts, your car's windshield won't be covered by any extended warranty or vehicle service contract (VSC) you may have. Without coverage from repair bills, it's crucial to prevent unnecessary damage with proper maintenance. It also helps to have some idea of how much it costs to get your damaged windshield replaced, too.
How to Protect Your Windshield
While extended warranties (also known more commonly as VSCs within the industry) generally offer comprehensive coverage for trips to a repair shop for vital components such as your car's engine or transmission, they exclude windshields completely. This is also the case with other components such as your airbags or catalytic converter. 
Instead, you may find windshield protection in most car insurance policies available through your auto insurance company. However, this will only be in the case of an accident, theft or bad weather. Because of this, the only way to avoid issues—and keep money in your pocket—is to keep your windshield in the best possible condition.
These windshield protection tips will help you do just that:
Check Your Wipers
Properly working and well-maintained windshield wipers aren't just important to help keep you safe when driving in rain or snow—they can also protect your windshield from damage. Worn wipers can begin to deteriorate, making them more likely to scratch or chip your car's windshield, so be sure to check yours regularly.
Close Doors Gently
Intense vibrations can wreak havoc on your vehicle, especially when it comes to your windows and windshield. Shutting doors too hard can cause side windows to come loose, and any windshield chips can become full-blown cracks.
Clean Regularly
Once you're done deep-cleaning your car's interior, give your windshield a once-over. It gives you better visibility when you're out driving, and you're also more likely to spot any chips before they become unmanageable.
Steer Clear of Extreme Temperature Changes
Similar to vibrations, extreme temperature changes can be bad news for windshields. During the winter and spring months, temperature fluctuations can cause the glass to contract and expand, making chips much worse. Never use boiling water to defrost your windshield either, as the extreme shift can cause the windshield to break or shatter entirely. 
Don't Leave It Until Later
When any sort of car issue crops up, the thought of emptying your wallet on repairs can make holding off very tempting. However, leave chips to become small cracks or more, and you'll pay even more to fix things.
Don't Try and Fix It Yourself
Some minor car maintenance is OK to DIY (if the terms of your service contract allow it), but trying to fix your windshield is a bad idea. By visiting an auto glass repair professional, such as those found at companies like Safelite, you can ensure things are fixed properly—and stay fixed for the long term.
While our vehicle service contracts may not cover windshield repairs, they can cover the next best thing: maintenance. Our market-leading Advantage plan features up to $3,500 in annual maintenance coverages such as engine diagnostic exams, alignment checks, state safety inspection services and more. You'll also get the help of a one-time front or rear wiper set replacement, so you don't have to be worried about bad wiper blades causing you problems.
How Much Does It Cost to Replace Your Car's Windshield?
You can often repair small chips for around $40, but anything more significant will likely mean replacing your whole windshield. So how much is it to get your windshield replaced? That can depend on several factors, including:
The type of damage incurred

Your vehicle's make, model, and year

Any special features your windshield may have (ex., rain detection)

The type of glass used for the replacement

Whether you opt for an original manufacturer replacement
The average cost of a new windshield is $200, but that can skyrocket up to $2,000 if advanced driver-assistance systems are involved, as these will need to be recalibrated too. Even a windshield with just a heads-up display (and no driver assistance/rain detection) can set you back around $1,500, so preventing repairs wherever possible is the best strategy.
Get Extra Auto Protection for Added Peace of Mind with Endurance
Big or small, repair bills aren't something anyone wants to deal with. For those who'd like to keep the cost of car ownership down, an auto protection plan is the best investment you can make. Whether you want to cover a lot or a little, the award-winning Endurance team will be happy to work directly with you to find the plan that fits your individual needs and budget. With the Advantage protection plan, you can even save on repair costs and up to $3,500 in regular maintenance services.
Even luxury cars are catered for with our new Highline protection plan, including those from automakers like BMW, Mercedes-Benz, Porsche, Jaguar, Land Rover and more. As long as it's on our list of eligible vehicles, is less than eight years old or has under 80,000 miles on the clock, you'll receive total protection from sudden breakdowns (subject to a $500 deductible). Plus, as an Endurance customer, you can benefit from 24/7 roadside assistance regardless of the Endurance plan you choose. Not only that, but each Endurance plan also comes the chance to enjoy a full year of Endurance Elite Benefits—featuring roadside assistance, tire replacement, and more for just a small activation fee.
To learn more about how Endurance can help you and your vehicle, request a free quote or call us directly at (800) 253-8203 to speak directly with a member of our award-winning care team. Or, if you'd like to learn more about all things automotive, including discovering DIY maintenance tips, browsing through vehicle buying guides or finding answers to all of your extended warranty FAQs, take a look at the Endurance blog.
More like this
Cost and Price

Online shopping has given consumers all around the world access to products that they may not have been able to acquire before. Online shopping has become so prevalent that over..

Read More

Cost and Price

If one thing's true about car ownership, it's that it doesn't come cheap. No matter what vehicle you own, whether a used or new car, maintenance fees and unexpected repairs..

Read More

Cost and Price

An extended car warranty provides new and used car buyers with a financial safety net against expensive car repairs due to mechanical breakdowns after a factory warranty expires. However, every..

Read More