Protect your vehicle with custom coverage from Endurance.
Shop Now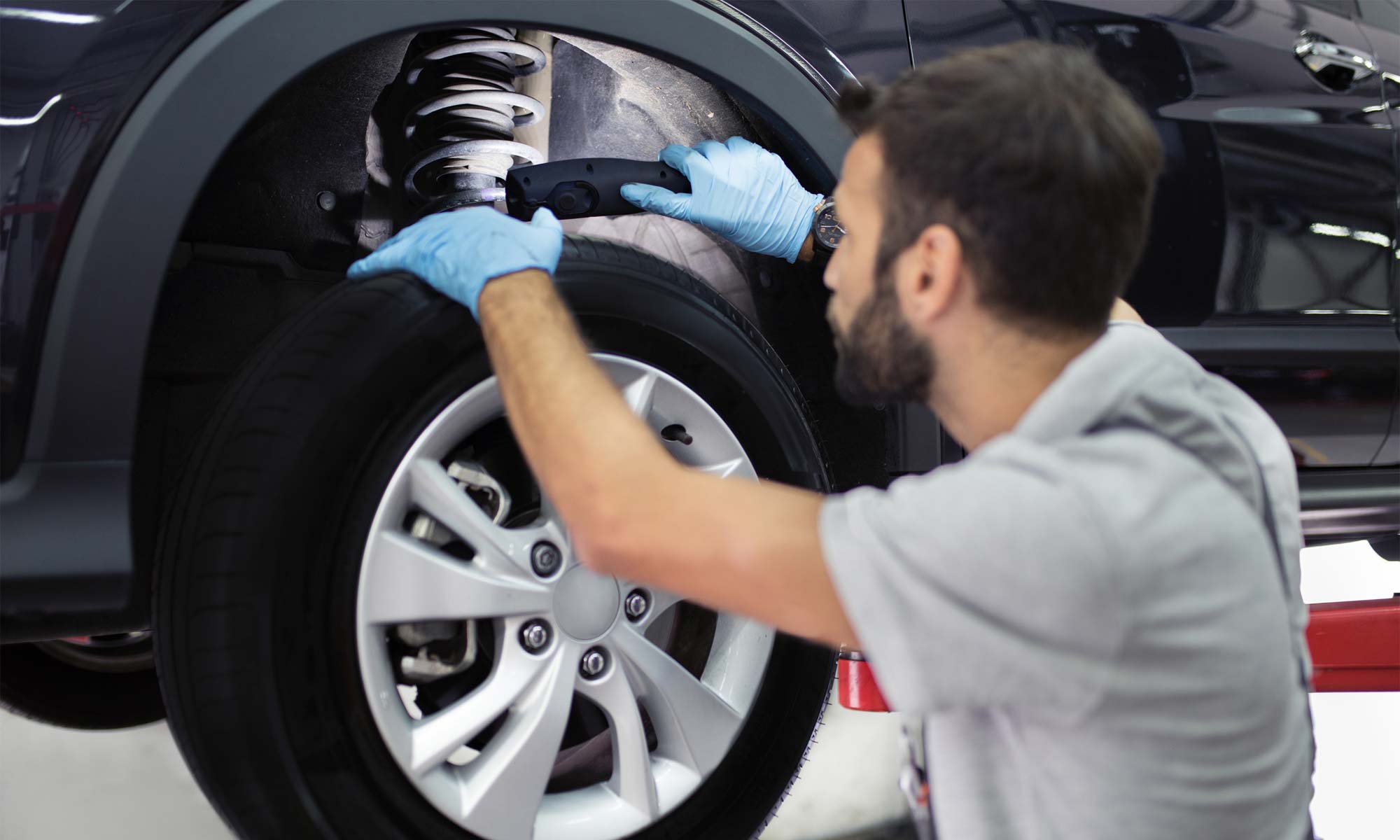 Whether you're taking a summer vacation, a scenic fall trip or are heading out to your favorite winter hideaways, having a safe and relaxing drive is the ultimate goal on any road trip. Even when the roads do get bumpy, you can rest assured that various vehicle components are working in unison to keep your ride comfortable. 
Two of the most essential components to help ensure you have a smooth ride no matter where you are heading are your car's shocks and struts. 
What Are Shocks & Struts?
Often thought of as being a single component, both your car, truck or SUV's shocks and struts are two separate parts of your overall suspension system, each with its own essential job to do.
Shock absorbers (known as 'shocks' for short) use hydraulics to minimize movement caused by your vehicle's springs, which absorb impact as you drive over uneven surfaces. This ultimately gives you better control over your vehicle and keeps the driving experience smooth even when the road surface or terrain isn't.
Struts usually consist of a spring and shock absorber and are specifically designed to be weight-bearing, making them much stronger than shocks alone. They also help by absorbing the various impacts your vehicle experiences when driving over bumps, potholes, debris and other general irregularities on the road. Your car's struts will also help to improve your vehicle's steering and alignment.
While both are vital in helping give you the best ride possible, no vehicle will have both shocks and struts on a single wheel. Instead, you will find each wheel having either a strut or a shock absorber. If you are unsure how your vehicle's shocks and struts are configured, your owner's manual should be able to help you. You can also visit a certified repair facility or ASE Certified technician to learn more about your specific make/model.  
Common Issues with Shocks & Struts
Shocks and struts, like your vehicle's brake pads or other wear and tear items, are designed to deal with daily strain. Most automotive manufacturers suggest replacing your shocks and struts around 50,000 miles, but they can easily last much longer. Though this will depend on several factors, such as your daily driving habits and where you are driving your vehicle. 
As with all components, it's recommended that you follow your vehicle's recommended maintenance schedule. This can include doing standard DIY maintenance such as replacing your engine oil or spark plugs to more extensive checks that certified facilities should only do, such as repairing fuel lines or other vital systems.
To help you maintain your vehicle's shocks and struts, you can be sure to stay on the lookout signs such as:
Uneven Tire Wear
If your shocks and struts are struggling, the first place you'll see it is in your tires. They'll begin to wear unevenly, causing them to 'cup' and make uneven contact with the road. Driving with cupped tires will make a sound like dribbling a basketball, so keep your eyes and ears open. If you hear anything strange, visit a repair facility as soon as you are able. Driving too long on severely worn tires could be dangerous, especially in the winter or during inclement weather, as it leaves you more likely to experience a tire blowout. 
Uncontrollable Bouncing
With shock absorption gone, your car won't be able to stop and absorb the impacts of bumps and other road obstacles. When this happens, you'll notice the car's cabin continuing to bounce when you go over bumps in the road, like how the top of a bobblehead does when touched. The same will happen if you open the hood/trunk and close it. If you notice signs such as this, it's time to get your shocks and struts checked out.  
Bottoming Out
Struts are weight-bearing, so if they're failing, your vehicle will feel like it is sinking closer and closer to the ground. If you notice your vehicle's frame is lower than usual or is scraping the road surface when you drive, your shocks and struts need to be replaced as soon as possible. Failing to do so could lead to more significant damages to your vehicle's frame or other systems running through the bottom of the vehicle.
Leaking Fluid
While the hydraulic fluid in your car's shock absorbers won't need to be replaced like more typical essential fluids of your vehicle, such as coolant, engine oil and others, they can still leak. If you notice leaking fluid coming from your vehicle's wheels, your shocks may be failing. 
What Does it Cost to Replace Shocks & Struts? 
As critical pieces of your overall suspension system, replacing shocks and struts can be costly. In fact, the average cost for shock or strut replacements is between $852 and $928, though this will be dependent on your vehicle's make/model. For example, the cost to replace the shocks and struts on some popular vehicles include:
Are Shocks and Struts Covered Under Auto Warranties?
While extended car warranties and vehicle service contracts (VSCs) are designed to protect your vehicle from unexpected breakdowns, many will exclude shocks and struts. Even your factory or manufacturer's warranty's "bumper-to-bumper" coverage won't include these types of heavy wear and tear components. Other components typically not included in most extended car warranties and VSCs include brake pads, spark plugs, and windshield wipers.
Despite this, however, you can still find some protection if your shocks and struts fail. While not covering the cost of repairs if they fail due to general wear and tear damage over time, your factory warranty will still replace your shocks and struts if they experience any issues caused by a manufacturing defect. Additionally, many auto insurance policies will also help cover the cost of repairing your shocks and struts if they are damaged in an accident, theft or severe weather. 
Keep Your Vehicle Running with Endurance
As with any other wear and tear component of your vehicle, being able to recognize the signs of worn or faulty shocks and struts can help you avoid costly repairs later down the road. Purchasing an Endurance breakdown protection plan can also help give you peace of mind regarding unexpected and costly repairs. You can also save up to $3,500 in regular maintenance services with the help of an EnduranceAdvantage™ protection package. This includes essential services such as up to three oil and filter changes, tire rotations, engine diagnostic exams and more. Additionally, you can get even more coverage and savings with several special, one-time services, including a brake pad/shoe replacement, a front or rear wiper blade replacement and others. 
Every new Endurance customer will also have access to one year of Endurance Elite Benefits with the purchase of any Endurance protection plan and a small activation fee. This gives you instant access to several wonderful perks, including 24/7 roadside assistance, key fob replacement, up to two tire repairs or replacement, and total loss protection that pays up to $1,000 toward a replacement vehicle.
To learn more about how Endurance can help protect you and your vehicle, give us a call directly at (800) 253-8203 or request a free quote. You can also find more answers to common warranty FAQs, expert auto tips, vehicle buyer's guides and other great topics by visiting our Learning Center.
More like this
Extended Warranty

A vehicle service contract, often referred to as an extended car warranty, can be a lifesaver should the worst happen. Rather than emptying your savings account on repairs whenever your car..

Read More

Extended Warranty

If you own a car, chances are you've received mail about car warranties. These messages come as letters and postcards urging you to buy extended coverage for your vehicle. While..

Read More

Extended Warranty

Buying a used vehicle or new car has a lot of benefits that can make your life easier and reliably get you where you need to go. When you purchase..

Read More