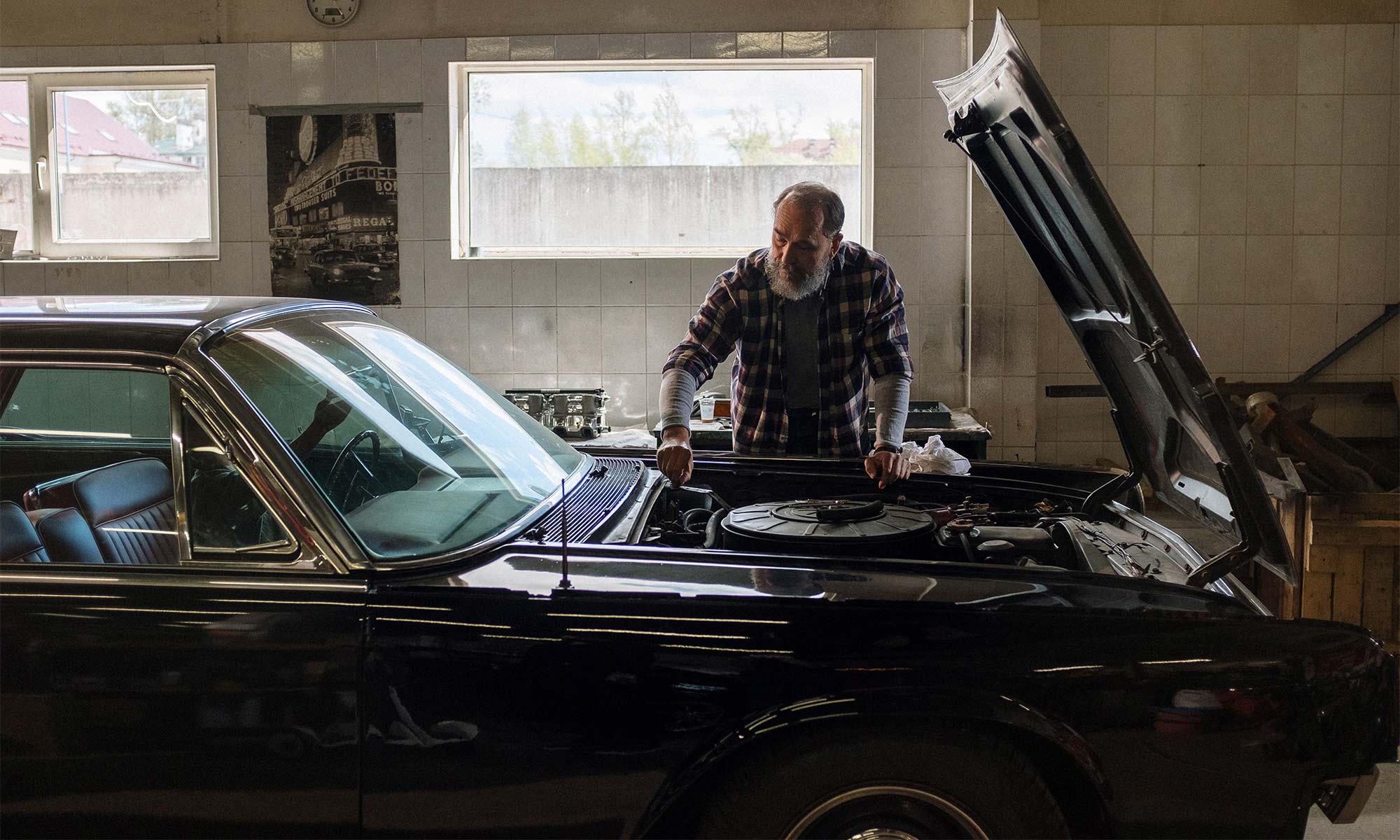 As the seasons change from spring to summer, families will be hitting the road to take advantage of the warmer weather that they've been missing during the spring and winter months. And like any time of year,  the trustee family car will be there to take you on your next adventure, so it's good to know the common car maintenance and repairs your older car might need for the road ahead. 
Why Older Cars Need Maintenance
The average lifespan of vehicles on the road today is almost 12 years old, which is quite a long time when it comes to a car. That's because as vehicles age, their chances of experiencing an unexpected breakdown or major repair increases. Even vehicles that you might not drive as much as they once were can suffer from the effects of aging, so any vehicle that you've had that's over seven years old should be properly maintained, especially when it comes to the recommended schedule laid out in your owner's manual. 
If you have had your car for more than seven years, here are some repairs you should keep in mind for the future!
Brakes
While on the road, brake pads naturally wear over time due to heavy use and will need to be replaced regularly. So if you have an older vehicle or one with particularly high mileage, it's best o check your brakes, which are composed of multiple parts, including:
Braking Cylinder
Brake Calipers
Brake Rotors & Pads
Brake Fluid
Depending on what part of your car's brakes need repairs or replacing, it can cost you a couple hundred to a few thousand dollars, depending on the make/model of your vehicle and the severity of the issue. As for keeping an eye out for any brake-related issues, some of the telltale signs of an aging brake system are a brake pedal that feels stiff or spongy, a grinding/squeaking noise, and vibrations/wobbling felt while braking. Failure in any of these aspects can damage your car's performance and put you at severe risk of an accident, so it's always best to have the brakes routinely checked and change the brake fluid according to your car's owner's manual.
With an Advantage auto protection plan from Endurance, you can get comprehensive breakdown protection for your vehicle while also getting help on some of its essential maintenance services. When you have Advantage, you can get up to $3,500 in yearly maintenance services, including tire rotations, alignment checks, and more. Plus, you will also receive several special, one-time services like a brake pad/shoe replacement, cooling system maintenance and more to help ensure your new or older vehicle can run smoothly for longer. 
Exhaust System
Gas-powered vehicles (including hybrid vehicles) have a unique exhaust system that is designed to help keep your vehicle's emissions from going back into your engine's combustion chamber. A car's exhaust system consists of pipes used for the redirection of gasses, the catalytic converter, and the exhaust manifold. It reduces the toxic pollutants of the exhaust, and the exhaust manifold is one pipe that collects the exhaust gases dispersed from the cylinders.
You may notice a car's exhaust system is failing when you can hear your vehicle get increasingly louder after prolonged use or your car happens to fail its next emissions test. You may also notice a decrease in your car's power/performance or a leaking exhaust, which could set you back anywhere between $100 to $800, according to Mechanic Base.
Electrical Components
With advancements in automotive technology, seeing things like high-tech features and infotainment systems is more common than ever when shopping for newer, late model vehicles. Even used cars that are a few years old will have way more. But, those with older cars might not have all the intricate bells and whistles as others. Still, that doesn't mean your vehicle doesn't have electrical components that can fail over time. 
Some examples of your vehicle's systems that can need some repairs due to electrical issues can include:
Windshield Wiper Motor
Windshield Washer Pump
Headlights & Interior Lights
Power Door Lock Actuator
Door Window Regulator
Door Window Motor
Electric Power Steering
Little issues in any car, whether it's an old car or brand new, can lead to expensive problems in the future. These features may be subtle but can play a massive role in the experience of driving your vehicle. Failing performance in these electrical components can lead to not being able to see in rainy weather with windshield wiper failure, not being able to see in fog, dark environments, or not being able to lock and unlock your doors. Keep in mind that, like most other car repairs, the cost of replacing or repairing your vehicle's electrical system will depend on your specific make and model. 
For example, fixing the windshield wiper motor of a Honda Civic can set you back $261 to $315 without the help of an active factory warranty or an extended warranty. In contrast, a high-end luxury vehicle like a Range Rover will have you shell out $584 to $618 for the same repair. 
Shocks & Struts
A car's shocks and struts are a huge supporting part of your car's performance and how it feels on the road. After all, shocks and struts are what absorb any turbulence your vehicle experiences from the road and counteract it to make sure the car stays as level as possible while giving you a smoother drive. After extended use, shock absorption will decrease, and your car will start bouncing as gravity and physics intended.
Ignoring these signs of decreased performance will give the car poor handling and damage your tires significantly more than usual, resulting in even more costly repairs. For example, replacing a suspension shock or strut for a Ford F-150 could cost you between $479 and $533, while the same repair for a BMW M2 can set you back nearly 4x as much, ranging anywhere from $1,843 to $1,978!
Radiator
As more drivers get back on the road this Summer, it's great to consider the temperature and weather your vehicle will endure. An overheating engine can halt the family fun, especially when the radiator fails.
A car's radiator will cool the car from the heat produced by the internal gases combusting in the engine. Over time, your car's radiator may begin to fail and is easily noticeable when the engine runs too hot. If repeated, uncontrolled heat in your vehicle can damage even more internal parts and lead to an engine failure. 
To ensure your radiator's longevity, checking your car's coolant levels consistently and even more frequently in the Summer heat will give you a grasp on the radiator's performance. But, if you notice high temperatures repeatedly, it's probably best to have a mechanic inspect the probable causes. Without an extended warranty plan, a simple thermostat replacement for the radiator can fall anywhere from $477 to $512 on average, while a radiator replacement can start at $995. 
Rust
Rust and metal are age-old rivals, including the metal found on your old car. And if you neglect to maintain your vehicle, including giving it regular car washes (yes, car washes are a vital part of car maintenance), you'd be leaving your car at risk of rusting. 
Rust can appear when the metals found in your car's body go through a complex electrochemical process known as corrosion, altering the state to a less than pleasing aesthetic. Common causes of rust are not having your car washed regularly, allowing the buildup of dirt, asphalt, or any other loose ground like rocks after driving.
Once rust has started to form, you will begin to see a bubbling erect from the problematic area and can slowly grow with the cost of fixing the issue rising from the start.
Protect Your Vehicle with Endurance
If you currently own a vehicle with over 150,000 miles on the odometer, we recommend protecting you and your wallet with an Endurance auto protection plan. When you have Endurance, you'll have comprehensive breakdown protecting for a brand new car right off a dealership lot or your old, used car you've had for years. Some plans, such as Advantage, can give coverage for vehicles up to 20 years old plans without having any mileage limits! That means your old, reliable vehicle can get coverage for breakdowns while also helping you save up to $3,500 in yearly maintenance services, including helping you with oil changes (and filters), alignment checks, tire pressure (PSI) checks, tire rotations and more. You'll even be able to enjoy one-time services like a brake pad/shoe replacement and cooling system maintenance for more coverage and savings.  
Other plans, like our Select Premier coverage plan, are specially designed for drivers with more than 150,000 miles on their car and who are looking for premium auto protection. Select Premiere is built to protect vital vehicle components for high-mileage vehicles, plus select A/C and electrical parts prone to fail.
Plus, every Endurance plan automatically lets you go to the certified repair shop or ASE Certified mechanic of your choice while providing 24/7 roadside assistance, trip interruption coverage, rental car reimbursements and a 30-day money-back guarantee. And, as we are a direct administrator of most of our plans, you can transfer your coverage to a new owner, helping you upsell your vehicle should you ever look to sell it. 
And, as a bonus, you can find even more coverage and savings with an entire year's worth of extra perks and savings with your Endurance Elite Benefits. All you have to do is find the Endurance plan that's right for you and your vehicle, pay a $29 activation fee, and enjoy your year's worth of extra perks such as up to two tire replacements or repairs, collision discounts and more. 
For more information on how Endurance can help protect your new, used, or high-end luxury vehicle, request a free quote or call our award-winning customer care team today at (800) 253-8203. And don't forget to visit the Endurance blog, where you can find more helpful and informative articles on topics like DIY maintenance tips, road trip planning guides, extended warranty comparisons and more.
More like this
Expert Auto Tips

Being a car owner can be an incredibly rewarding experience, especially if you take pride in your vehicle's condition and performance. Cars that are well taken care of will generally..

Read More

Expert Auto Tips

No matter what kind of vehicle you own, staying on top of its care and maintenance should always be a top priority. Cars that are well taken care of and..

Read More

Expert Auto Tips

There is one integral system of your vehicle, which without it would result in your vehicle being nothing more than a paperweight. The fuel system keeps your vehicle moving down..

Read More