Protect your vehicle with custom coverage from Endurance.
Shop Now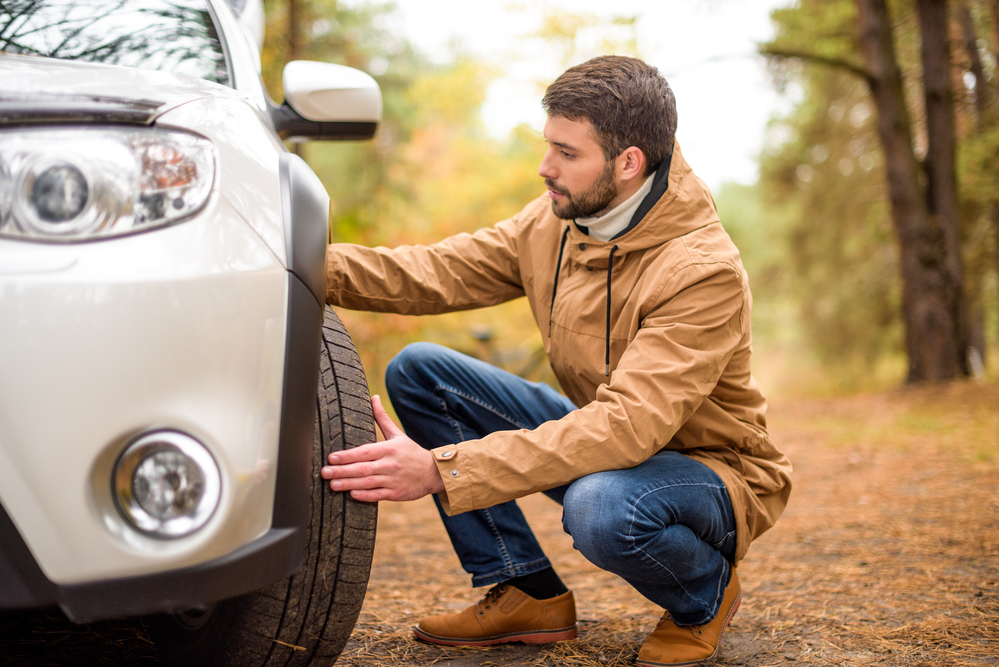 Holiday road trips have become a staple in the land of the free and the home of the brave. In fact, most Americans take at least one if not multiple holiday road trips each year. But whether it is Christmastime and off to grandmother's house you go, or you're setting out on a long-weekend road trip this Labor Day to cap off our summer, something on your vehicle could fail at any moment. Fortunately for everyone hitting the open road this holiday, most of these failures are preventable and can be avoided altogether with proper maintenance and knowing what to look for.
Most of you know that planning a road trip can be stressful. Throw in holiday preparations that have yet to be finalized and a couple of restless kids in the back, and you have the formula for a perfect storm of stress on your trip. The last thing you need is for something to go wrong on your vehicle.
Even the best planners that have an array of games and snacks for the kids, planned the perfect route to avoid traffic, and have a laundry list of things to see on the way to their destination can sometimes not be prepared for an issue with their vehicle. But with the following tips from Endurance, you'll be ready for some hassle-free driving.
Check to Make Sure Your Tires Aren't Tired Out
We will start off with an easy and obvious one, checking your tires. Your tires are like the shoes for your car, and having bad tires is like wearing a shoe that doesn't fit, it won't make getting anywhere very easy or pleasurable. Make sure that you have an adequate amount of tread left on each for tires and that each one has sufficient air and pressure. If you want to be extra careful, you can bring your vehicle to your local mechanic to check the alignment and see if any need to be rotated.
Level-out and Check Your Fluid Levels
Many drivers admit to "checking the oil" but in reality, they only take the dipstick out to make sure there is indeed oil in the engine. This doesn't do much and this is not the only fluid you should check. First, make sure the oil is the right color: If it is dark and black-colored, it is dirty and needs to be replaced. Second, you should double check all fluid levels and colors such as the wiper fluid, engine coolant, transmission fluid, brake fluid, and power steering fluid.
Brakes Can Make or Break a Trip
Making sure that your brakes are in good-working condition and do not need to be replaced is a very important step before heading out on a long journey. We suggest taking your car or truck to nearby mechanic or brake shop to make sure everything is working properly. Most places will do this check for free, but we suggest going somewhere you can trust to ensure that you don't start replacing a system that was perfectly fine.
Checking Your Lights and Wipers Is a Bright Idea
There is nothing worse than getting stuck in bad weather and having a light out or a broken windshield wiper. This is an inspection even the most vehicular-challenged person can do. While the vehicle is in a parked position, test all lights, turn signals, and brake lights by turning each one on and stepping outside the vehicle to make sure they are visible and properly working. A general inspection of your windshield wipers will show if the material is cracking or wearing out, which would require them to be replaced.
When in Doubt, Pack an Emergency Kit
We always suggest having an emergency roadside kit in your vehicle in case anything goes wrong. Many stores such as Pepboys, AutoZone, or O'Reilly Auto Parts sell pre-packaged kits that include a variety of useful items such as road flares, jumper cables, thermal blankets and more. You can find these kits at big-box stores such as Target or Wal*Mart as well as online at Amazon.
In addition to the emergency kit, it is smart to pack your own supplies. Think of things you would need in case of an emergency like an extra cell phone battery, snacks that won't spoil, and bottled water. You never know what the road might bring, so don't be afraid to customize it to your needs.
While following these tips and planning ahead can greatly reduce the likelihood that your vehicle will experience an issue on your holiday road trip, something can still go wrong. There is nothing worse than being stranded on the road in a place you're not familiar with when holiday tensions are running high. With trip interruption benefits, roadside assistance, and having repairs paid for, it is no wonder why extended coverage from Endurance is a smart choice, financially and for your safety. Let us handle the stress of something going wrong with your vehicle, call us today to get your free quote and receive peace-of-mind behind the wheel.

*A Vehicle Service Contract (VSC) is often referred to as an "extended warranty", but is not a warranty.  A VSC does, however, provide repair coverage for your vehicle after the manufacturer's warranty expires. A VSC is a contract between you and a VSC provider or administrator that states what is a covered repair and what is not. Endurance is an administrator of VSCs and does not sell warranties.*
More like this
Expert Auto Tips

Your car can be an excellent expression of who you are and what is important to you. This is especially true if you care about things like performance, speed, and..

Read More

Expert Auto Tips

If you're a car owner, chances are it didn't come cheap. And with the cost of vehicle ownership only rising, it only makes sense that you'd want to protect your..

Read More

Expert Auto Tips

As the world shifts towards more sustainable modes of transport, electric vehicles (EVs) have emerged as a popular option. However, as with any new technology, concerns about their reliability have..

Read More