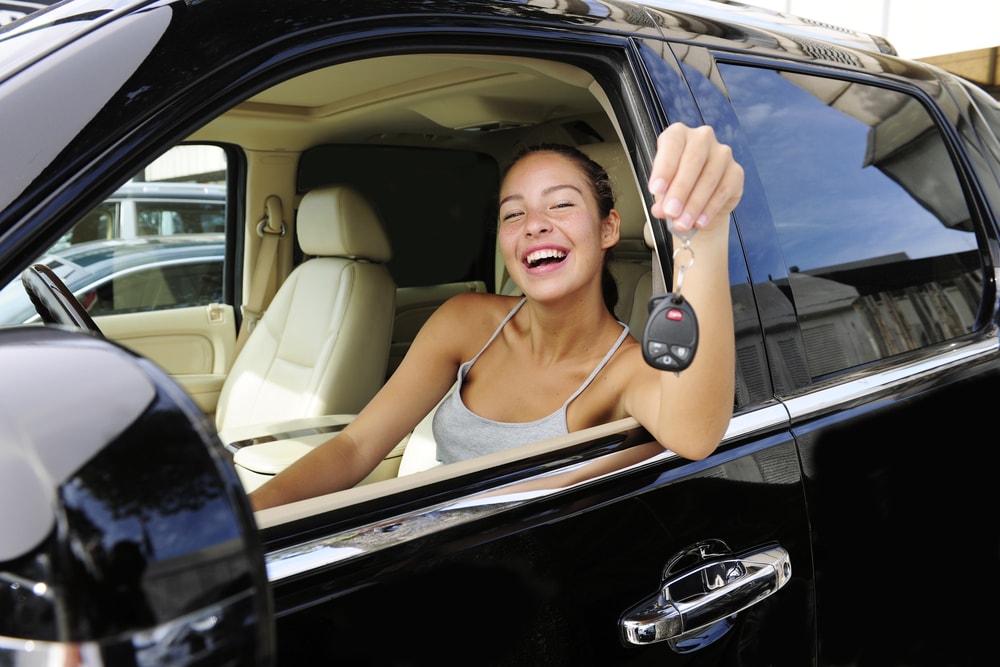 The recent years a combination of lower gas prices and better vehicle fuel efficiency have seen the rise in truck & SUV sales in the US. They've consistently made the top of year-end sales reports list and every year sees consistent sales across the board for this class of vehicles. So it's only fitting that truck as and SUVs resell too, right? After all if every new model year for trucks and SUVs sells well that means there must be many owners trading up. And Consumer Report's data says as much: Trucks and SUVs continue to dominate the top of the resale value charts. In fact it's only the Subaru WRX that made the top 10 of the resale value charts.
Truck and SUV Resale Value- Research Your Next Car's Resale Value
For the average new car, during the first 60 months of its release, it will only be worth about 33% of the original sticker price at resale. However the 9 SUVs that top the list, and the WRX actually return an average of 51 percent at resale. So for example, if the car in question is worth $30,000, there's a major difference of $5,000 less if it resold at 33% as opposed to 55. Buying a car in a major investment and that's why it is highly recommended that you do your research and select a great car that has good resale value. A car with good resale saves you more money than chasing down rebates and other incentives.
Whenever you buy a car, simply knowing the sticker price and what to haggle for is just a part of what you need to know. Factoring in the resale value is absolutely essential. Knowing how much value off the car you will lose over time will save you money, there's no doubt about it. Every car depreciates at a different rate and an easy resource to get a good idea of this happening, you need only read updated Kelley Blue Book to get the inside scoop.
The Best Cars, Trucks, and SUVs with the Best Resale Value of 2018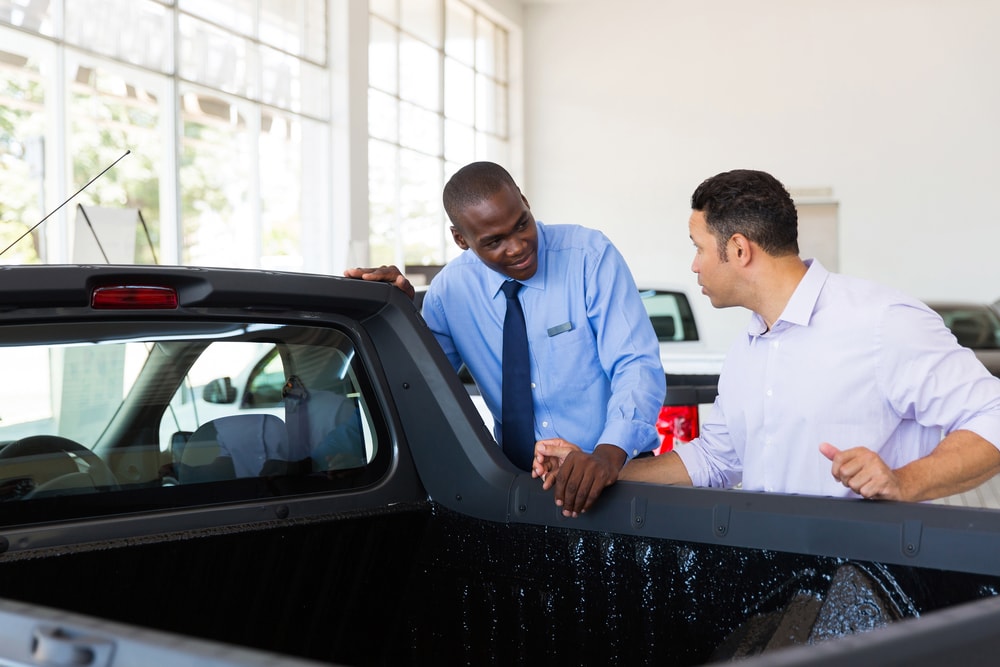 Which brings us back to the 2018 list from KBB (in order from highest to lowest):
2018 Toyota Tacoma
2018 Toyota Tundra
2018 Toyota 4Runner
2018 Jeep Wrangler
2018 GMC Sierra
2018 Chevrolet Silverado
2018 Ford F-Series
2018 Chevrolet Colorado
2018 Honda Ridgeline
2018 Subaru WRX
The above 2018 trucks, SUVs, and an all-wheel-drive sedan are in fact the best new cars to go for if you wish to minimize depreciation.  The Toyota Tacoma can be resold for upwards of 69.6% of its sticker price whereas the WRX can be sold at a minimum of 46.2%.
Toyotas Sell While Other Brands Perform Admirably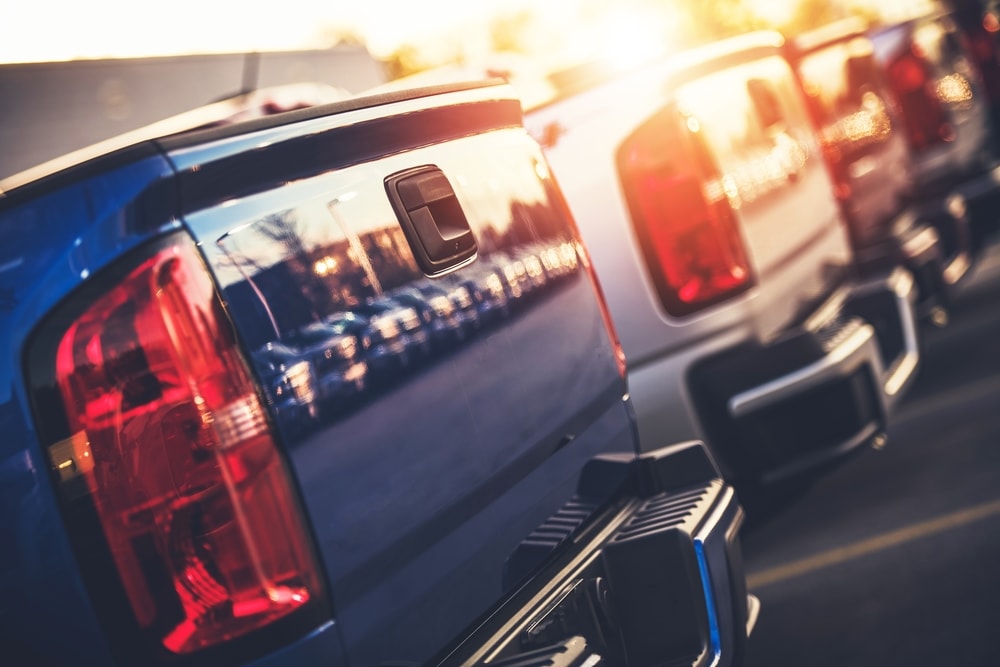 It's notable and yet unsurprising that Toyotas make up the majority of this list and rounding out the top 3. Several Endurance team members have talked up just how wild the used prices are for Toyota SUVs and trucks. However it is interesting to note while the Tundra outranks the 4Runner they still have identical 60-month residuals. The 4Runner retains 65.8 which narrowly edges out the Tundra places 64.7 percent.
So Toyotas manage to outlast the Wrangler release in a major upset, considering the devotees of that car. Meanwhile the big trucks from Chevy and Ford are still very much in huge demand from used car buyers. Conspicuous absences on the list are the offerings from Ram. That is likely due to the already significant gap in sticker price between Ram trucks compared to the Chevrolet/GMC 1500 series and F-150 models.
Another big surprise on this list is the Honda Ridgeline. Many auto snobs tend to claim that the ridgeline is not a "real truck" but the resale value is undeniable. That is likely due to the fact that Honda has a newly minted reputation as a maker for durable builds. Finally, the WRX ends the top 10 as the only car in its class. That's not so surprising since quality AWD/4WD vehicles maintain better value.
So what did we learn? Trucks and SUVs are still the dominant class of vehicles and that resale value is a huge factor in buying cars. Keep these fact in mind when you're in the market for you next car and if you really want to further quell the rate of depreciation, you might want to consider a vehicle service contract from us too!
More like this
Finance

Calling the U.S. auto market of the past few years "unusual" is an understatement. The effects of the COVID-19 pandemic, manufacturing slow-downs, and low inventories have challenged car buyers. The..

Read More

Finance

For many car enthusiasts around the world, finally saving up enough money to purchase a luxury car is a huge goal in life. Whether that new car is manufactured by..

Read More

Finance

With the annual cost of car ownership only ever on the increase, it isn't surprising that so many drivers are investing in extended warranties. After all, why empty your wallet..

Read More