While the US of A had a whopping 3 of their biggest events showcasing the latest in automotive engineering and technology, our friends over in Europe are gearing up for theirs. That's right: The Geneva Motor Show is here.
Arguably, the Geneva Motor Show is the biggest event on the European automotive calendar. Every year it has been held in March and the consistently classy affair lets automakers strut their stuff and by that we mean showing off the new and exciting cars in the luxury and sport classes.
If automakers and their vehicles had the equivalent of a "Fashion Week," The Geneva Motor Show would be it!
Where is it happening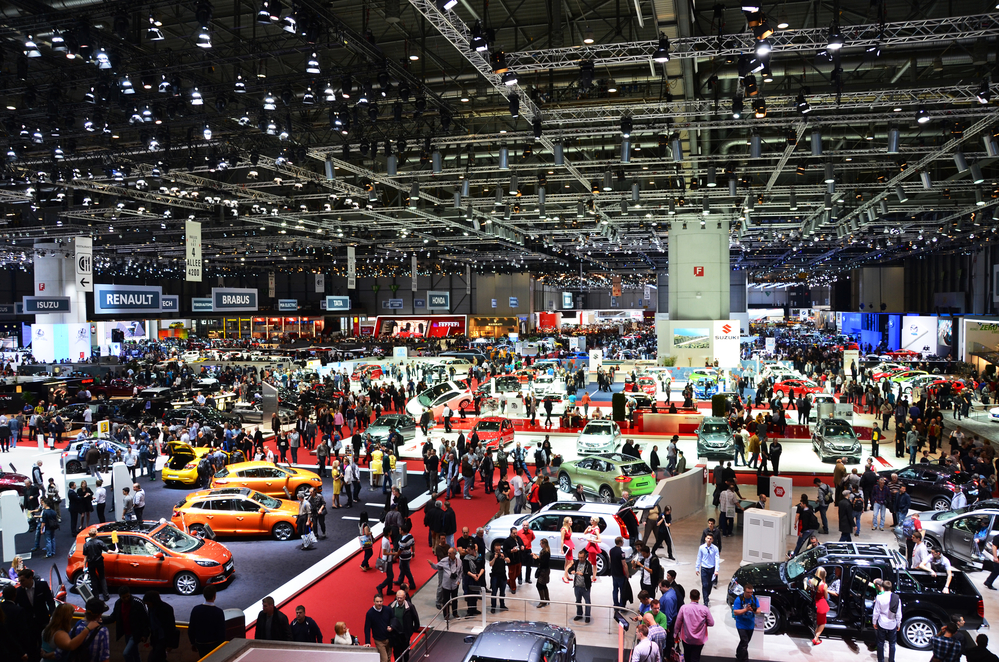 The event takes place in the Palexpo, a colossal convention centre close to Geneva airport. That is, Geneva, Switzerland, not Illinois (sorry folks). The location is 500m south-east of Switzerland's border with France, fittingly enough. And every year since its first, it has been but together by Organisation Internationale des Constructeurs d'Automobiles (OICA), a centuries old society that has been behind some of the biggest auto shows around the globe throughout history.
We didn't make up that last part, GOOGLE it.
What's on at the Geneva Motor Show 2017
Thanks to being open for the press, we were actually able to dig up quite a few juicy tidbits about what to expect, but you can bet your bottom that there will be surprises when it opens its doors to the public.
We've heard rumblings of the usual suspects – fashionable super-minis, muscled out SUVs, more hypercars than you can imagine and some truly bizarre concepts.
And yet we've also heard that the British are coming…with some of their strongest vehicle lineups in decades. The Germans are giving us the return of the Alpine and our friends from Japan are set to showcase a new Honda Civic Type R looks flippin' awesome.
Here is a taste of what we know about Geneva
Not a bird or a plane, it's Supercar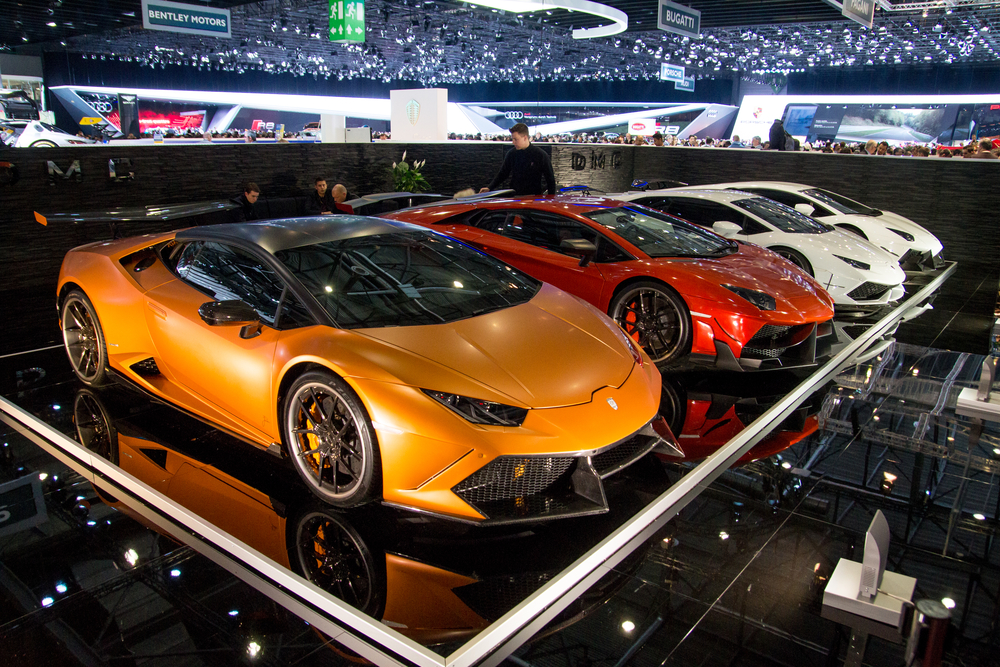 Ferrari is not one to mince words so they've dubbed their latest flagship vehicle the 'Superfast.' And boy, it's one mean looking coupe. The 812 Superfast is set to replace the outgoing F12 Berlinettamodel in the Ferrari lineup  in the lineup. Rumor has it that it's set to be the last Ferrari with a naturally aspirated, non-hybridized V-12 engine. We can't think of a better swan song for that iconic 6.5-litre V-12 789 horsepower engine.
Lamborghini loves making sure Ferrari can't just up and steal the show. So they've announced a new lighter, faster version of the Huracan. Let's put it this way: if the standard one is PG-13, consider the Huracan Performante NC-17. This car is a dangerous as it enticing based on the press photos.
McLaren is considered to be the hot-blooded upstart to the more established supercar dynasties, but the British brand has made a habit of pumping out new and innovative cars faster than others. In Geneva, the Brits are going to show off their first second-generation 720S. set to supplant the older 650S as the mid-range model in McLaren's lineup, we hear it will adopt a new carbon monocoque and a 4.0-litre twin-turbo V-8.
If you thought the cars above were the real showstoppers, the Germans aren't about to be left out of the hype train.  In January,  AMG head Tobias Moers teased an all new hypercar called "Project One." This was an effort to commemorate the 50th anniversary of AMG and Mercedes union and continued domination of Formula One. We hear it will pack a street-legal version of the hybrid engine from the F1 car and a hefty $3 million US starting price.
Batten down the Hatches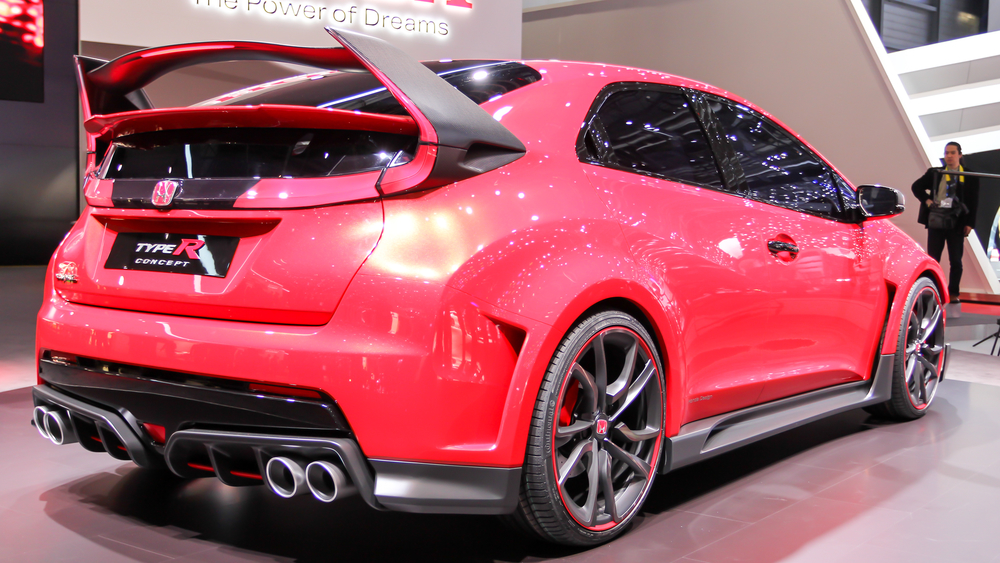 Ok so those cars up above tend to be above the pay grade of most folks looking for a new car within the year. Luckily companies like Honda got you covered. The Japanese automaker is set to show off a new Civic Type-R which will be a faster, driver-focused update of the best-selling car. If any affordable car had a stones chance of outracing the Lamborghini Performante, it'll be this little Honda.
Meanwhile Ford is about to throw a party: their little Fiesta ST is arguably the most under-appreciated hatchback. The new ST may downsize from a four-cylinder to a 1.5-litre three-cylinder engine, It will still pump out that signature 197-horsepower output. Not confirmation if the new model will come to North America this year.
Again, the Germans need to be a part of the conversation: Audi is gaining some buzz over their new RS3 sedan – updated with a 400 horsepower, five-cylinder engine. In Geneva, Audi will even reveal the four-door RS3 Sportback (in English: hatchback).
Do you like Luxury?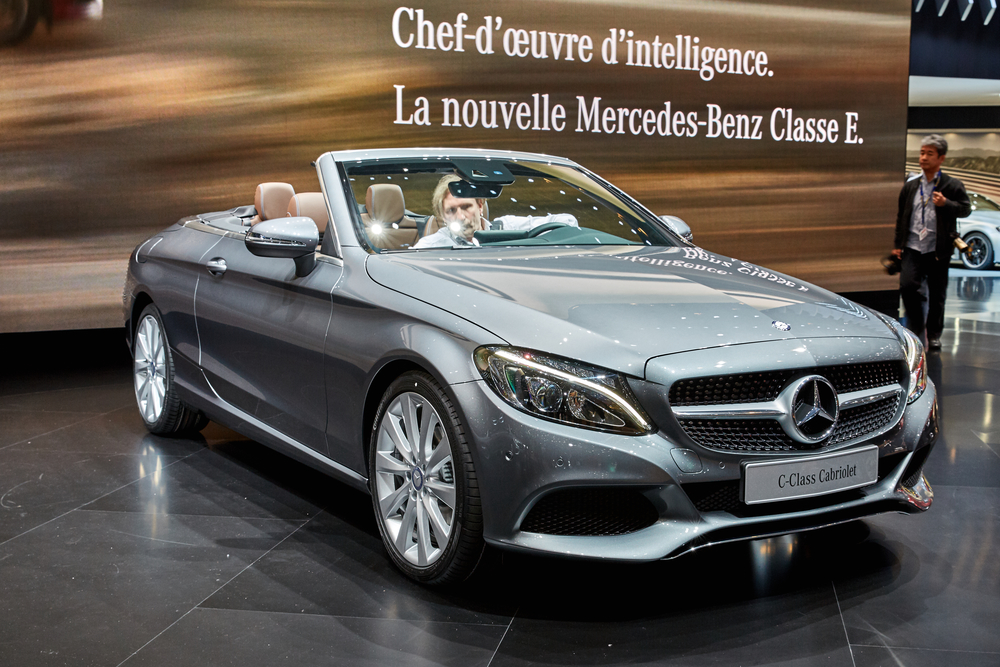 We talked about Porsche's new Panamera  soccer mo—I mean wagon, that has been a concept car since 2012. If you missed our inside look at the Panamera Sport Turismo, know that prices will start at a heady $109,700it it packs a walloping total 680 horsepower.
Mercedes is showing off the next-gen E-Class models at Geneva.  And their competition over at BMW has given a makeover to its 4 Series models with new styling and sportier suspension.
FINALLY…after years of teasers and concept art, Alpine is back to show us how it's done. Their new A110 coupe is the ultimate rival for Porsche's Cayman and Audi's TTS. And we can't wait to see it in action.
We'll be sharing new updates as we learn more from Geneva so stay tuned!
More like this
News

Now more than ever before, consumers and automakers are looking at alternative sources of transportation and different ways to power automobiles. More likely than not, the automobile industry is going..

Read More

News

You're likely familiar with the microchip shortages in the auto industry, given its widespread coverage in recent news. If you've been car shopping over the past few years, you've likely..

Read More

News

According to the Federal Highway Administration, trucks and SUVs have outnumbered cars in every state since 2018. While these bigger, more powerful vehicles certainly have their uses, a new report..

Read More