David Velez is a Vehicle Protection Specialist at Endurance Warranty. He has been part of Endurance team for over two-years. He currently resides in Chicago, IL where he was born and raised. David graduated from Chicago Masters Commission – a college based discipleship missionary program. Unlike most Chicago residents, David considers himself a Chicago fan and equally enjoys both his Chicago White Sox and Cubs!

Maxwell Corey passion for cars is second to only his passion for fitness. When he isn't spending his time working out, you can find him in his garage restoring his friends' and family's vehicles.This former personal trainer turned vehicle protection specialist is a self-titled "crazy cat lover" who hails from Kalamazoo, MI!

Michael Rivera has worked in the automotive customer service for six years. He brings devotion and commitment to everything he does and every customer he helps. He earned his B.A. from Northeastern Illinois University and is a member of Toastmasters International . Michael currently lives in Chicago and spends most of his spare time fixing cars!

Nicole Bolden has been a senior Customer Service Representative for over 3-years at Endurance. Being a female in the industry, Nicole says that she loves the confidence, peace of mind, and real life relevancy she gets at her job. She also delights in being able to offer other women her years of experience and knowledge to help them better understand their vehicle and protection options. An Illinois State University graduate and a former Windy City cheerleader, Nicole, mother of two, says what she enjoys most is long walks… to the bank!

Shaun Howard has been a vehicle protection specialist with Endurance since 2010. A Chicago native that recently relocated from the Lincoln Park area to the up-and-coming Avondale neighborhood, Shaun is a huge Chicago fan. Supporting his Bulls, Blackhawks, and Bears (oh my!), he admits that he has zero interest in baseball. A business admin major at Northeastern University, Shaun understands that every customer is different and should be treated accordingly. This is why he always finds the right level of coverage at the best price for all his clients!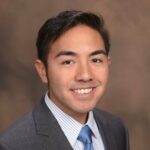 Stefano De La Cuesta is a 2013 Communications and Film graduate of Lake Forest College. Stefano has been a fan of cars since seeing countless car chases in movies and TV leading him to follow up on the culture surrounding them and the automotive industry. Always looking for new outlets to share his enthusiasm and passion for serious discussion about everything from Automotive to Arts, Stefano believes that anything creative, "good" or "bad" has something to say and can be enriching experiences that help us further understand the world.
*A Vehicle Service Contract (VSC) is often referred to as an "extended warranty", but is not a warranty.  A VSC does, however, provide repair coverage for your vehicle after the manufacturer's warranty expires. A VSC is a contract between you and a VSC provider or administrator that states what is a covered repair and what is not. Endurance is an administrator of VSCs and does not sell warranties.*
More like this
News

Odometer rollback fraud is a less-visible crime with significant consequences for unsuspecting car buyers. According to the National Highway Traffic Safety Administration (NHTSA), there are more than 450,000 cases of..

Read More

News

It isn't unusual for cars to be recalled by manufacturers for a major fault, but some seem more problematic than others. In the past 12 years, more than 3,100 Hyundai..

Read More

Make/Model

Concept cars have a knack for getting people talking, and that's exactly what happened with the BMW i Vision Dee that the automaker showcased at the 2023 Consumer Electronics Show..

Read More