Protect your vehicle with custom coverage from Endurance.
Shop Now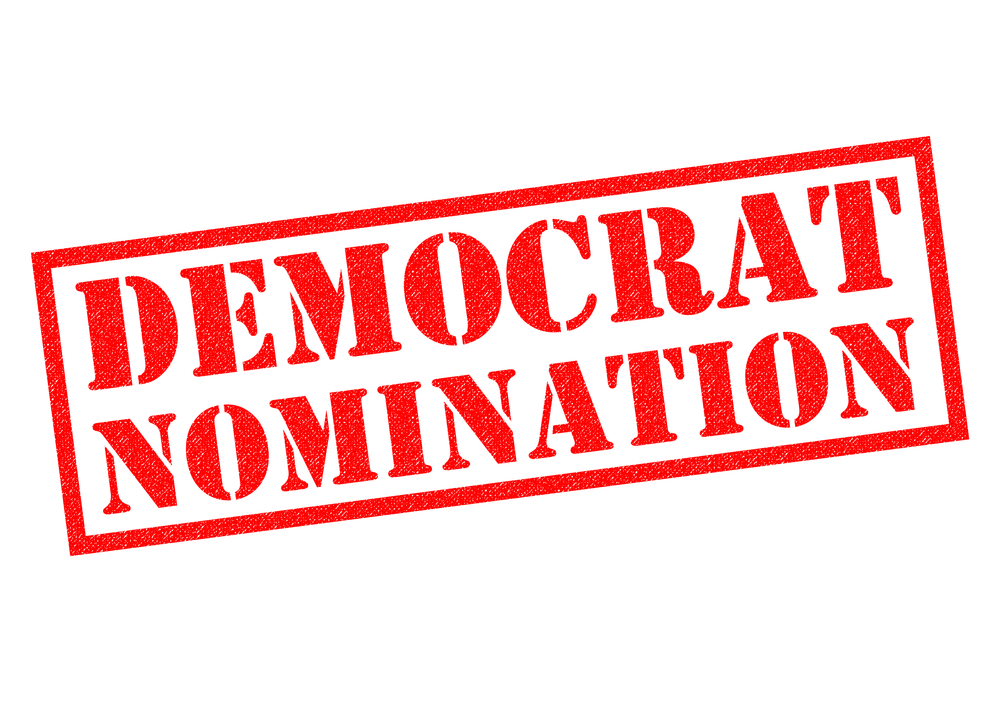 As we get deeper and deeper into the presidential election this year, some readers may be wondering about the particulars of how certain platforms will affect us. While we try to focus on topics strictly involving the automotive industry, we can't help but jump into the realm of politics when so much focus has been placed on the rapidly deteriorating United States auto industry.  Countless workers and supporters of the auto industry, are questioning which candidate will fight for their needs and ensure as a country we continue to invest in our citizens while staying competitive in the international market. So we've decided to see where each candidate stands on the spectrum and how the fate of the United States' auto industry could be helped or hurt by each prospective candidate.
Bernie Sanders vs. Hillary Clinton: The United States Auto Industry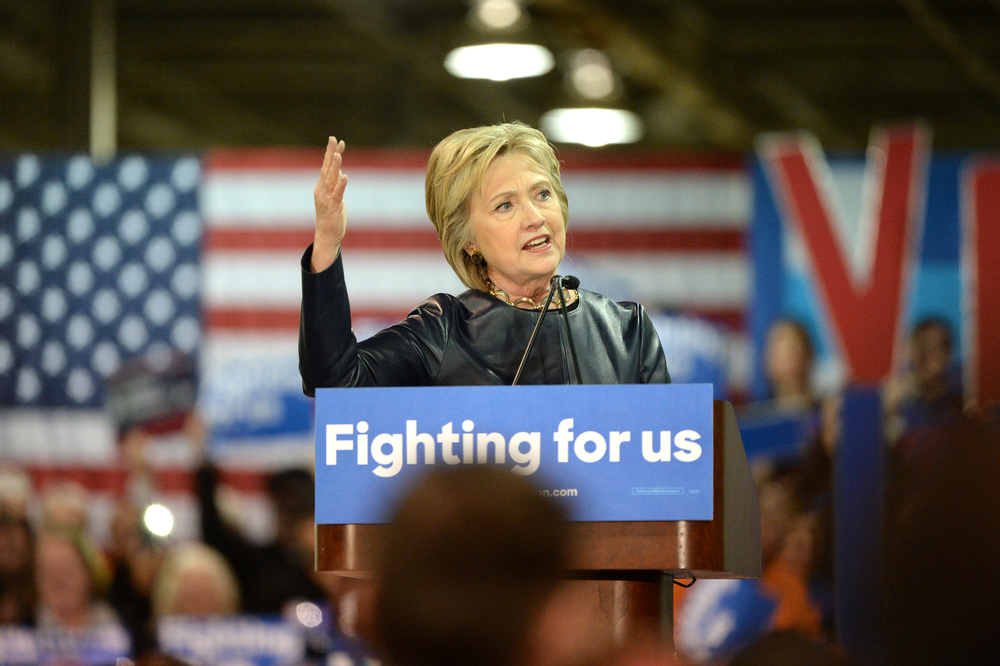 Democratic Presidential Candidate Hillary Clinton was speaking about recent trade agreements and how they could affect us. She speaks about concerns with, "We are not any longer going to be at the mercy at whatever any country decides to do to take advantage of our markets," she said while during her Primary campaign in Ohio. Ohio is a state known automotive factories and parts suppliers.
The former Secretary of State was addressing concerns related to the Trans-Pacific Partnership. Under this: foreign car companies can assemble cars in the United States. Most of the parts are designed, built and purchased in other countries, and they get reduced fees and taxes. In other words cars that are "Made in America" are more accurate described as "Assembled in America using parts from all over the world." The TPP rules apply to about 12 countries, including Japan. Clinton has not elaborated on how it would be possible to rework trade agreements like the TPP.
Her opponent in the primaries Bernie Sanders seized the opportunity when in his Ohio speech he said (from the Washington Post):
"I have a message for Secretary Clinton: We shouldn't re-negotiate the Pacific trade proposal. We don't need to tinker with this agreement. We need to defeat it. We need an entirely new trade policy that creates jobs in this country, not more low-wage jobs abroad."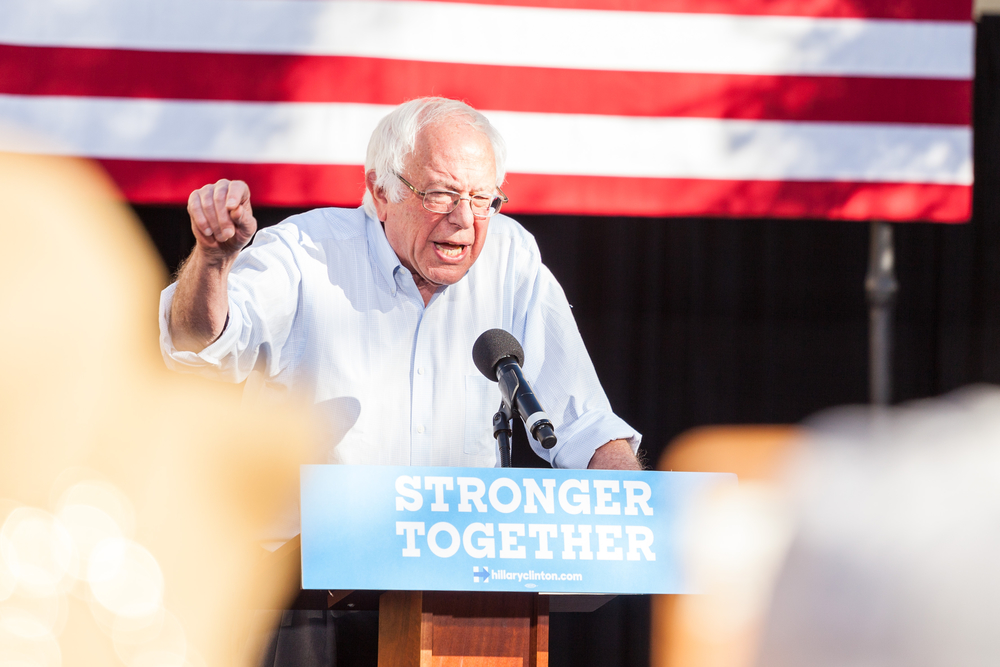 Clinton however is looking beyond the auto industry and at the steel industry as a whole:
"What has been happening is unfair. It is wrong. We are going to stop China and anybody else from dumping steel," she said in her speech. On March 15 the two will be campaigning heavily in the Ohio as polls open and Clinton lost to Bernie Sanders in Michigan, home of motor city Detroit.
Sanders, who recently campaigned in Missouri, responded in a statement to Clinton's campaign, criticizing her for her past support of both TPP and the 1990s-era NAFTA agreement (from MSNBC):
"Now she says she wants to make it tougher for automobiles to be imported to this country under the disastrous Trans-Pacific Partnership. That's the deal she called the 'gold standard' when she was Secretary of State. Well, I have a message for Secretary Clinton: We shouldn't re-negotiate the Pacific trade proposal. We should kill this unfettered free-trade agreement which would cost us nearly half a million jobs."
Clinton is campaigning in Youngstown with Ohio Sen. Sherrod Brown, a vocal opponent of the 45 percent "rule of origin" that is currently part of the TPP deal, which he views as too low.
She also went on the defensive against Sanders for a vote against a bill that contained funding for the auto bailout in 2008.
"I was proud to vote for the bill that enabled the recovery of the auto industry," Clinton said. "My opponent voted for it before he voted against it."
Regardless of what happens and who the eventual democratic nomination is, the auto industry will certainly be keeping their eyes open for what comes next. It's your turn to voice your opinion in the comments section, tell us which candidate you think will be better for the US Auto Industry and check back for our coverage of the current Republican nominees and how their stances stack up against Clinton and Sanders' positions.
More like this
News

While automakers have produced their share of outrageous vehicles like the Bugatti Veyron, unique custom cars frequently attract the most attention. One of the most notable examples is "The Beast,"..

Read More

News

For the majority of the 20th century, people predicted that new cars would no longer be produced in the 21st century. The favorite opinion of people was that flying cars..

Read More

News

The recent recall of more than 360,000 Tesla electric vehicles is a reminder that the next generation of automotive technology is far from perfect, at least regarding the company's self-driving..

Read More