U.S. auto-industry wages have declined despite a recent rise in output, due to competition from foreign parts makers. According to a piece from the Wall Street Journal, U.S. auto production is nearing all-time highs especially compared to recent years, when sales and output were abysmal at best.
Industry analysts speculate that the reason for uptick could be caused by two major factors: strong domestic demand and steady export increases. However, American-made cars and trucks have been reported to be built more frequently with parts imported from Mexico, China, and other nations.
The U.S. imported an estimated billions of dollars worth car parts last year alone, which rounds out to almost $12,135 of parts for every American light vehicle built. That is noted as an increase from the estimated amount in 2008, which was a disastrous year for the automotive industry according to economists and insiders.
The current trend could be seen as casting a shadow over the celebrated comeback of one of the US' big industries. When the inflow of low-cost foreign parts accelerates, it unfortunately leads to the entry-level wages at auto manufacturing companies. This widely seen as a huge step back from the industry's heyday as one of the most sought-after manufacturing jobs.
Mexico was by far the biggest supplier of car parts to the U.S. last year, while imports from China have more than doubled since 2008. On the other side of the spectrum, exports of American-made vehicles topped 2-million for the first time in 2014, according to data from the U.S. trade show.
However, the rise of importing parts from foreign countries has left the U.S. with a growing trade deficit in cars and parts. In 2014, employment at car-parts makers went down about 36% from where it was in 2000 despite the recent boom in output—a decline due in part to productivity improvements including automation.
Furthermore, foreign countries have tightened their grip on the car-parts industry, making small and fairly inexpensive components that are easily shipped. Parts such as these include electrical connections, air bags, and fuel injectors. However, bigger and substantially more important items such as transmissions, engines, and seats are still more likely to be made in the U.S.
To survive in an increasingly global market, the larger U.S. parts makers have implanted themselves abroad. For instance, Detroit-based American Axle, has plants in Mexico, Brazil, the U.K., Poland, India, China, and Thailand. It has been widely reported that wages are much lower for American workers at parts companies than at car manufacturers, though both have generally down.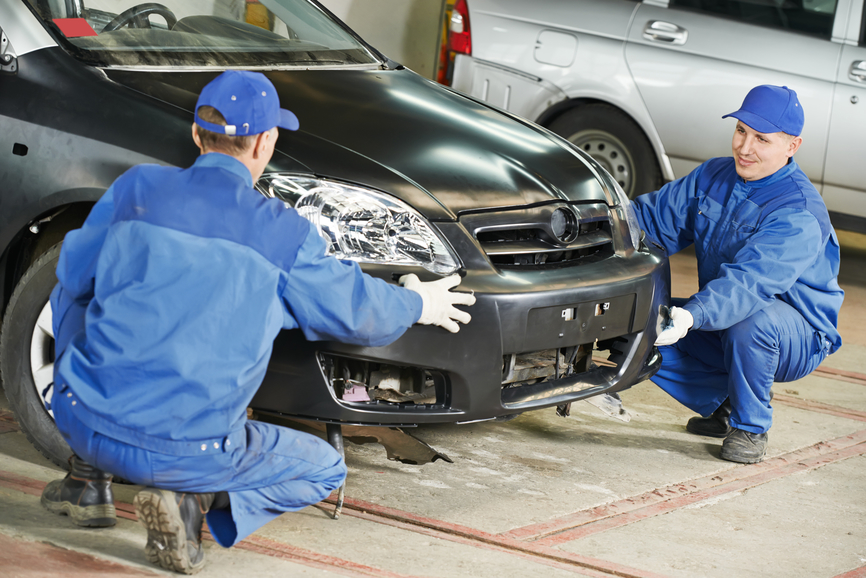 In 2014, the average hourly wage for production and other nonsupervisory workers at car-parts makers was $19.91, down 23% from a decade earlier once adjusted for inflation. That compares with a 22% decline to $27.83 for workers employed at vehicle manufacturing plants, according to the Bureau of Labor Statistics.
The news is not entirely gloomy, however. Four-year contracts between the United Automobile Workers and General Motors (GM), Ford (F), and Fiat Chrysler (FCAM) expire this September as all three automakers posted strong sales and profits thus far. This boost of sales could lead to a pay raise orchestrated by Union leaders, hoping to increase base pay for veteran workers, for the first time since 2005.
More recent contracts have awarded workers profit sharing payments and the promise of job advancement, but as of now, zero wage increases have been made. And these came after several rounds of talks when the union agreed to concessions, including setting up a lower wage and smaller benefit package for new hires.
While wage increases are expected this time around, the real fight will be over the two-tier wage system that pays 40,000 new hires $19.28 an hour for doing the exact same jobs as veteran workers earning $28 an hour.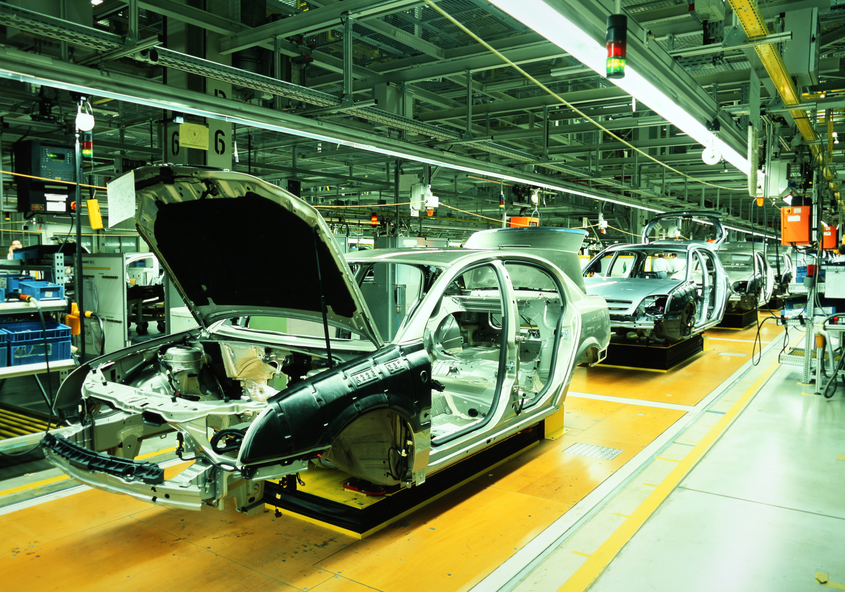 According to studies at the Center for Automotive Research, it's doubtful that they'll succeed in eliminating the two tier. What is more likely to happen is that the union will win raises for new hires and workers will also try to put a limit on just how many can be paid at the lower scale.
The two-tier pay scale was instituted in the 2007, as losses mounted at the U.S. automakers and they struggled to compete with less expensive labor at the U.S. plants of Toyota (TM), Honda (HMC) and other overseas automakers. The system also protected veteran workers from a pay cut.
With the United States automotive industry still recuperating after the devastating crumble of 2007 and 2008, it is still unclear whether or not we will be able to reach the heights of production and sales again. But the recent uptick in the output of American-made vehicles does show promise and will allow American manufacturers to live another day.
More like this
News

Odometer rollback fraud is a less-visible crime with significant consequences for unsuspecting car buyers. According to the National Highway Traffic Safety Administration (NHTSA), there are more than 450,000 cases of..

Read More

News

It isn't unusual for cars to be recalled by manufacturers for a major fault, but some seem more problematic than others. In the past 12 years, more than 3,100 Hyundai..

Read More

Make/Model

Concept cars have a knack for getting people talking, and that's exactly what happened with the BMW i Vision Dee that the automaker showcased at the 2023 Consumer Electronics Show..

Read More