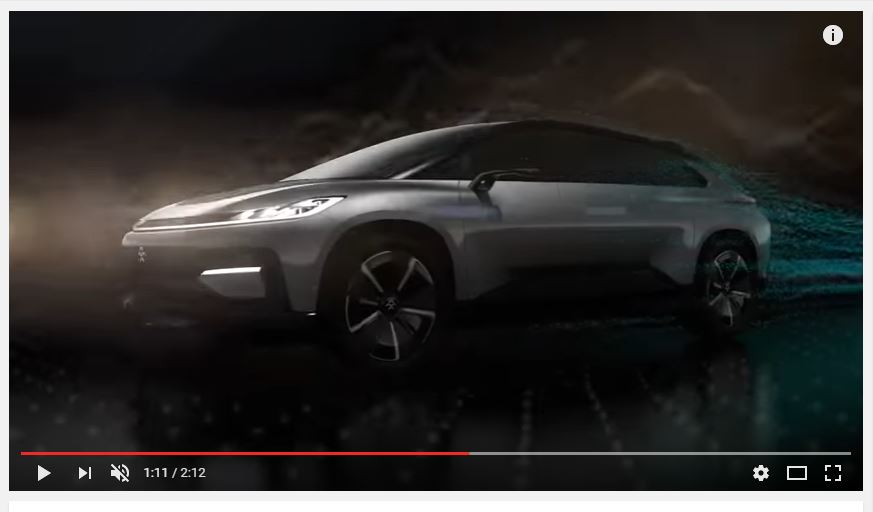 Faraday Future was recently in the news regarding a very public conflict with their now-former chief financial officer. Thankfully, there has been some seriously good news for the company since. None other than Indian automaker Tata motors, also known as the parent company for Jaguar Land Rover has just invested $900 million in Faraday Future. The timing of this investment could not have come soon enough for Faraday Future however it should be noted that this news comes mostly from uncorroborated reports. Neither Faraday Future nor Tata is willing to make a statement regarding the matter.
It was just last month that Faraday Future publicly accused their own CFO Stefan Krause of "malfeasance." Apparently Krause resigned from Faraday in October, before this public dispute. After that major news item, Faraday representatives told the press that they never actually authorized any documents that were alleged to indicate Faraday Future had plans to enter bankruptcy and turn over control of its future over to newer investors.
Faraday Future vs Stefan Krause: Tata Invests
Thus, word has since gotten out that Tata are the new investors. Not only that, but that they were allegedly willing to put up a $900 million investment. That alleged number shook up reporters and industry insiders, to say the least.
According to Gasgoo, a Chinese automotive news aggregator, it was their local news outlets who reported that Faraday actually did raise 900 million dollars. That total makes up over 10 percent of Faraday Future's shares. If that news is true then Faraday Future's valuation is apparently 9 billion dollars.
Sources Are Unclear Regarding Jaguar and Faraday Future Partnership
As of the time of this writing, these reports are still uncorroborated. No one knows the primary source. Jalopnik's inside sources claim that no one was made aware of any negotiations between Tata and the company in recent weeks or months. However those same sources told Jalopnik that it is not out of the realm of possibility that a rough framework, at the very least, was put together. That refers to a basic outline for the initial terms of an agreement.
If all of this news is true, that means Faraday, who has had very public issues related to not being able to finalize their first road car designs. That stings since Faraday Future had already ended up spending hundreds of millions of dollars so far. That is comparable to their most direct competition, such as the electric car startup NIO. The NIO also reportedly netted some fundraising and are set to launch their first production car next month.
But what could this mean for Faraday Future? These rumors could prove to be true. However it comes as a surprise to anyone keeping an eye on Faraday. Real life can be stranger than fiction. So if these rumors are in fact true, the timing is still rather suspect.
More like this
News

There are many ways to improve your life and make things better and easier for yourself and your family, and a new car is a fantastic start. Even if you..

Read More

News

The pandemic affected everyone in the last couple of years, from weeks-long quarantines to working from home and beyond. Even bustling industries came to a screeching halt during the pandemic,..

Read More

News

In today's day and age, a subscription option is available for just about any valuable and marketable service. Do you want to watch your favorite shows without paying for cable?..

Read More