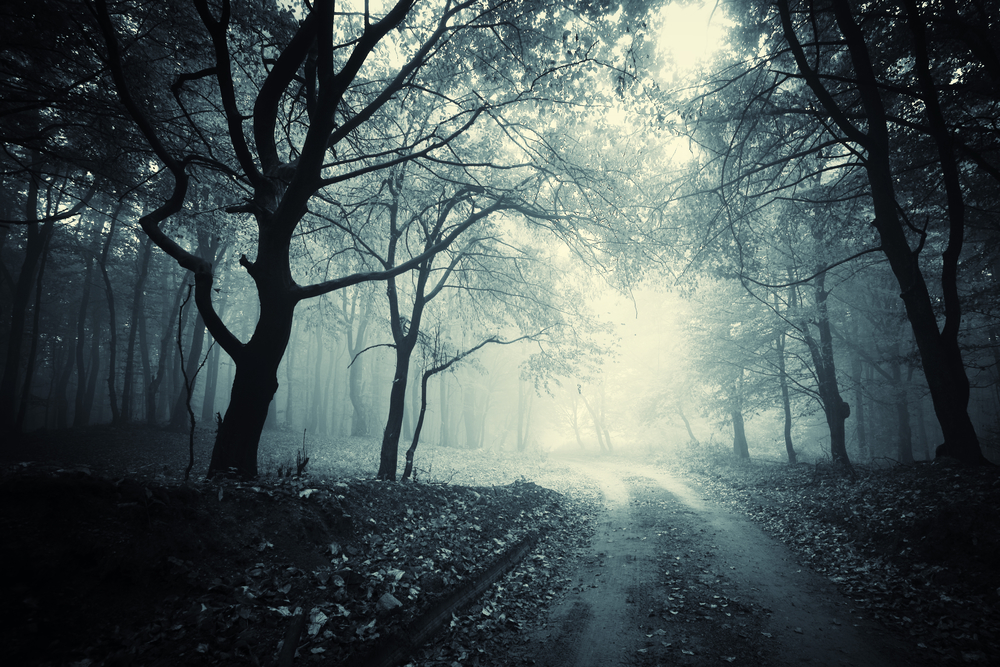 Halloween has a long tradition stemming from Pagan rituals related to Samhain, or "the festival of the Dead," which was a celebration that signified the end of the harvest and the start of the coldest half of the year.  And here we are today, a century or so later, and things have changed drastically. Celebratory costumes, an observation of all things macabre, and of course all the candy you could want all dominate this time of year. However sometimes "Trick or Treating" or hitting up a costume party or even a marathon of your favorite scary movies might make Jack a dull boy. For those of us feeling some cabin fever this All Hallows' Eve, it might be time to hit the road in search of some devilishly fun destinations. Here are our favorites:
Terror Behind the Walls – Eastern State Penitentiary and Brandywine Valley, PA
Thanks to countless movies and TV shows, prisons in general already have a frightening reputation…but wait until you hear some of their histories. This is a Gothic church-like ruin and one of America's most infamous prisons and also one of the most (supposedly)  haunted! Nighttime ghost tours down these corridors and past the deteriorating cells are terrifying and many television shows and movies about reported haunting have been filmed here. Visit the famed "Terror Behind the Walls" Halloween haunted house held in this truly haunted prison, and be scared out of your wits! Many say this is the best Halloween experience in the U.S. Of course, great destinations have more than one attraction or sight – and that's where the Brandywine valley area takes over. A growing wine destination, the local vineyards and orchards come together to create corn mazes, ghost story-telling events, pumpkin patches, and wine tastings. Longwood Gardens, one of the most amazing gardens in the U.S., also hosts their annual Giant Pumpkin Weigh-Off where you'll see the largest pumpkins ever grown as well as the year's gargantuan winner.
The Biggest Pumpkin Festival in the World – Keene, NH
It's the Great Pumpkin, Charlie Brown! This is a Halloween destination to plan your October around – it's a one-day jack-o-lantern extravaganza with live music, parades, pumpkin-seed spitting and pumpkin pie eating contests, Halloween and harvest crafts for sale, the usual festival food vendors, and the piece-de-la-resistance: the annual pumpkin lighting. Pumpkin lighting? Yes, thousands of jack-o-lanterns – more than you'll ever see together in one place – are lit at dusk on the night of the festival by hundreds of volunteers. Suddenly the night is alight with the flickering ghostly faces and you can tour among them, picking your favorites and staring up at the dramatic tower of scaffolding supporting hundreds of these jack-o-lanterns that reaches into the sky. If you love jack-o-lanterns (I love them), this is a must-see top Halloween destination.
Terror at the Theme Park – Orlando, FL
Orlando, Florida is an entertainment center all year-round, but in October, it kicks into horror mode. What's great about this Halloween destination is that it's got something for every age group and preference. If you want something truly terrifying, Universal Studios Orlando's Halloween Horror Nights is considered one of the top Halloween events in the country by many authorities including Amusement Today and HauntWorld magazines. People who attend universally say that it's like walking right into a horror movie – you will scream and shriek the night away! Want something for the kids, something that's more on the cute side? Look no further than Disney World the ultimate genius at making a perfect G-rated world that fits your every fun fantasy! Attend Mickey's Not-So-Scary Halloween Party on the selected dates with your family for a wonderful Halloween adventure with a parade, costumed characters, and special spooky lighting and effects throughout the Magic Kingdom. The evening is topped off, of course, with a Halloween fireworks display (Disney has the best fireworks displays in the world, in our humble opinion).
The Headless Horseman Still Rides… – Sleepy Hollow, NY
Washington Irving's classic tale, The Legend of Sleepy Hollow was all about this haunted destination and the headless ghost wandering the night in search of a replacement head – will it be yours? All the more fun is that Fox's new hit TV series has renewed interest in this old yarn. As you would imagine, Sleepy Hollow capitalizes on its spooky past every Halloween and entertains in every way it can including Halloween parades, haunted hayrides, festivals, and the Great Jack O'Lantern Blaze at Van Cortlandt Manor (get tickets early for the Blaze – this wonderful event sells out fast). What makes this number two is that not only is this a great destination, it's literally just outside of NYC, so you can tie the two together. Get a little city Halloween and a little country Halloween, all in one road trip! Talk about a kick-butt Halloween destination!
Something Wickedly Witchy This Way Comes – Salem, MA
SHE BE A WITCH! The Lords of Salem are alive…on Halloween! This place has it all: fabulous fall foliage, New England charm, a horrifying history, and tons of Halloween events and activities. This town was made infamous by its witchcraft trials in 1692, where twenty innocent people were executed on charges of witchcraft. Salem pays tribute year-round to the history of the town with benches commemorating the dead and historic sites detailing the trials and events leading up to them. In October, Salem goes all out – there are haunted houses, special events at the Witch Museum, the House of Seven Gables, and the Witch House, street performers (often dressed as witches), parades, costume balls – so much is going on, in fact, that they produce a yearly Haunted Happenings brochure listing the tons of things to see and do in Salem during the month of October.
Do you feeling like taking your trick or treating outside your neighborhood? If so pull out your costume, dust off your GPS, and grab a bag of fun-size candy bars for the road – and head out for a Halloween road trip! And make sure you keep the lights on…just in case!
More like this
Travel

In the warmer weather of summer, many people plan off-road excursions and road trips with the entire family. The only thing that can ruin these outdoor adventures is an unexpected..

Read More

Travel

Thanksgiving is fast approaching, and if you're like many across the country, you're probably gearing up to head home (or somewhere) to spend quality time with loved ones and enjoy..

Read More

Travel

With the end of summer near, the Labor Day holiday weekend is just around the corner. It also means that millions of drivers will be hitting the highway for one..

Read More