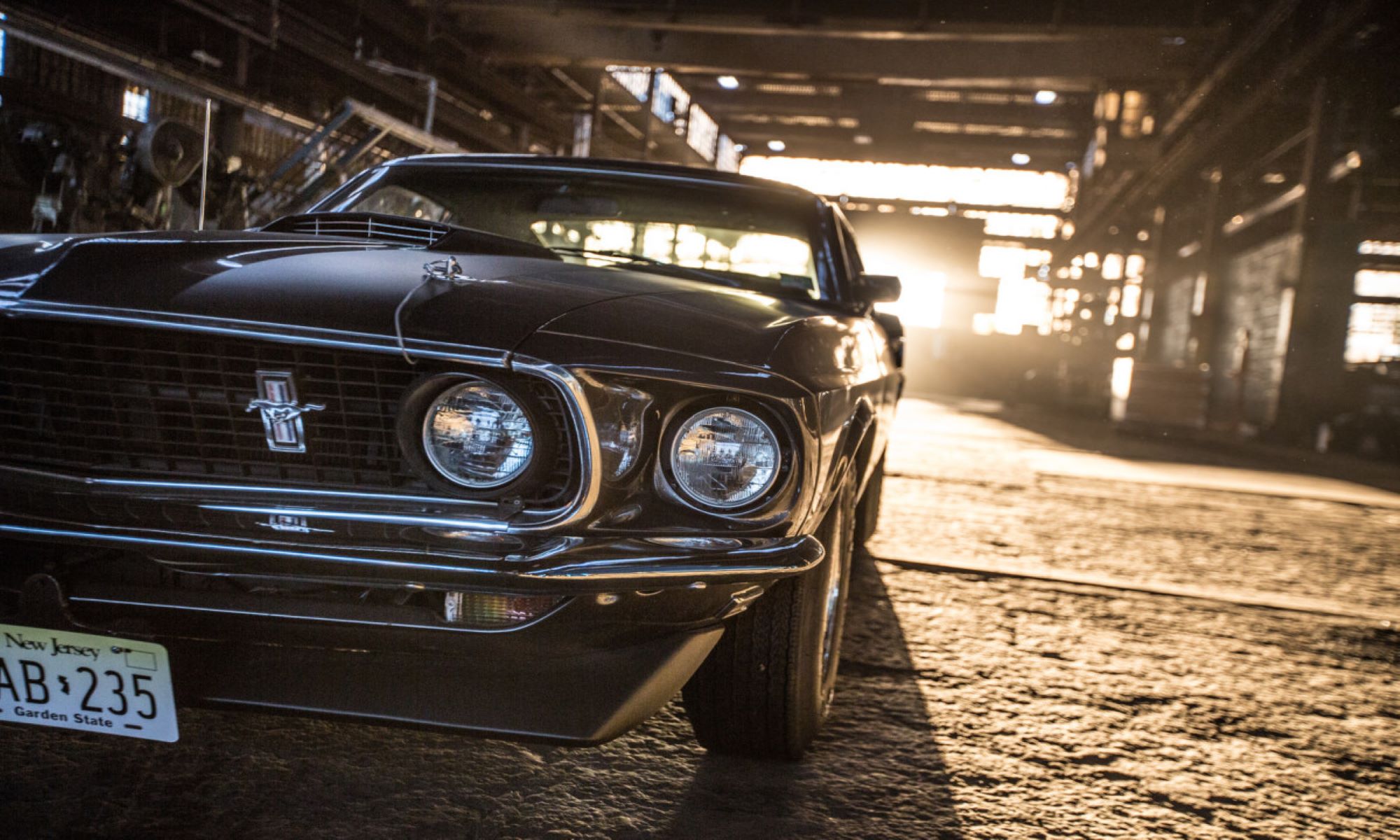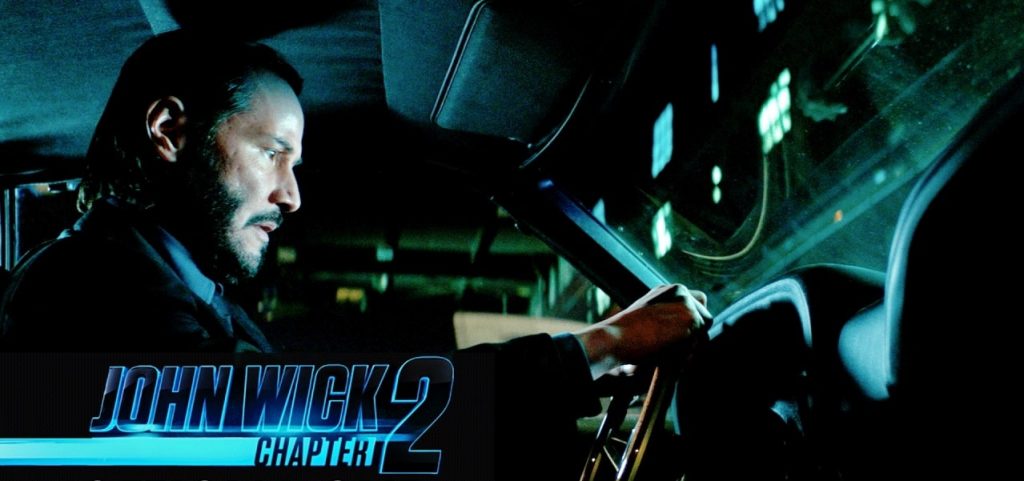 "Don't set him off." In the shadowy underworld of the John Wick movies, the titular widowed assassin (played by Keanu Reeves), feared by nearly everyone on screen, just wants to be left alone in his retirement. Sadly an incident where his puppy is killed and prized '69 Mustang gets stolen sets him off on a roaring rampage that practically shakes the Earth. You never mess with man's best friend, let alone a man's car.
This new, original film series is an Endurance office favorite and has endeared much critical acclaim both for its epic pulp storytelling and innovative stunts and action. In honor of the office chit chat about the movie magic of John Wick and it's direct sequel John Wick: Chapter 2 we decided to highlight the "boogeyman's" signature ride, a car he literally went to war for as well as a stunt innovation that the filmmakers refer to as "car fu" fight scenes.
The Cars of John Wick
1970 Chevrolet Chevelle (SS 454 LS6)
When John "The Boogeyman" embarks on his quest for vengeance the first thing he does is track down his stolen car with the help of an old associate (John Leguizamo) who runs an auto shop. In the meantime, he's given a loaner to help him get around for the rest of the movie but this isn't some plain car you can get from your typical rental agency. This is the "King of the Streets", 1970 Chevelle (SS 454 LS6), one of the great American muscle cars. For decades this was widely considered Chevrolet's best and most successful vehicle of all time. And at the time the L78 that gives it its power was noted as the most powerful engine in Chevy's lineup.
No, it wasn't John's prized Mustang but despite his stone-faced demeanor, we can't imagine he'd be too unhappy with this rare, discontinued piece of automotive history. It was only in production for 13 years before Chevy outright retired the nameplate. And to this day, car collectors are online asking Chevy when they will bring it back. And yet we get it John, it's not *your* car.
Want to Save THOUSANDS on Auto Repairs? Get Endurance!
FREE ONLINE QUOTE
2011 Dodge Charger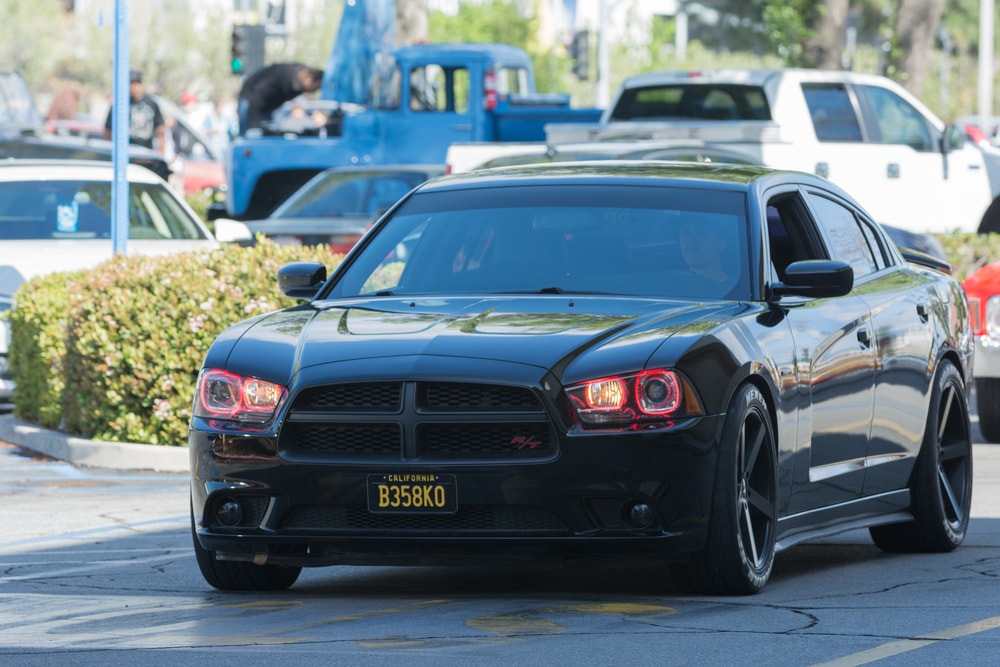 One of the fun parts of the movies is the idea that hidden among us are a secret society of crime lords and assassins with their own strict laws and traditions. For members of this fictional world, the hotel franchise "The Continental" provides a safe haven and neutral ground where violence and business is forbidden. John just so happens to have a close bond with the owner of the New York City branch (Ian McShane) who gifts our hero a brand new Dodge Charger SRT. When Dodge revitalized the nameplate they kept the tradition of basing it off the Chrysler B platform to effectively place it between the "pony car" that was the Ford Mustang and the "personal luxury" sports cars in the market.
And this is the car that introduced our audiences to "car fu." You see, John isn't just an expert marksman and martial arts master, he also hits that "action hero" trifecta of being an incredibly skilled driver. In a climactic action scene in the 1
st
John Wick,
he uses his new car to chase down some goons and utilizes hairpins, 360 turns and drifting maneuvers to essentially create the driving equivalent to punches and kicks to smack opponents out of his way.
1969 Ford Mustang Mach 1
Finally, the car that started the 1st movie and also the 2nd movie: the 1969 Ford Mustang Mack 1. It's the car that brings greedy thugs to John's doorstep and the car he nearly tears down the NYC underworld to re-acquire in Chapter 2. And rightly so, after all, muscle cars wouldn't be what they are today without the Ford Mustang?  When the Mustang made its debut it was of the compact car segment before essentially becoming its own class in the Ford lineup. That class is what is referred to as "pony cars."
John Wick's 1969 Ford Mustang Mach I specifically, has its own unique place in history among the Mustangs of the past. It was originally available as a 2-door coupé with a "SportsRoof" body style. The Mach I packed a 351 cu in (5.8 L) Windsor (351W) 2V motor with a 3-speed manual transmission as standard and it was laid out on a 9? 28 spine open rear axle.
Over time the Mach 1 was given upgraded suspensions based on the model's power train. In the case of John Wick's car, you can see it has a "Shaker hood" had an air scoop that was placed on top of the motor to help collect fresh air. The name comes from how it actually "shakes" above the rumbling V-8 underneath. We are only given a brief glimpse of John's car's interior but we did notice how they were adorned with tweak wood grain details, high sport bucket seats. For the purposes of the film, we assume they removed the full-sound absorbing materials.
The Art of "Car Fu"
His vehicular fighting style returns in
Chapter 2
just in time for John Wick to get his wicked black 1969 Mustang back. And the filmmakers and Keanu himself certainly upped the ante with way more involved preparation and choreography.
Digging a little bit into John Wick's production we found out that the film crew built and sadly destroyed, five of the classic pony cars while shooting. In addition to the required stunt drivers, Keanu Reeves himself was schooled in extensive driver training that allowed him to participate ad add a layer of authenticity to his fictional role too.
"In the second [film], they actually let me be in a car and drive into another car," Reeves told the Associated Press. "I was surprised about that. They said, 'Get in the car, drive backward and smash into that other car.' It was funny because I hit that car so hard, I ripped the steering wheel off the steering column."
Want to Save THOUSANDS on Auto Repairs? Get Endurance!
FREE ONLINE QUOTE
Based on a special promotional featurette from Lionsgate Films, the training for the single scene required both a refresher course on familiar maneuvers but also all new ones.  These maneuvers include a breakneck reverse 180-degree turn that he learned specifically for the role. In addition, he also performed several 180s and also 90- and 45-degree turns before drifting.
In order to create an elaborate ballet of automotive destruction:  the director, star and stunt team were utilized, special crash-test dummies.
"Their joints move like human joints so we used those to give a sense of realism," a stunt man told Associated Press. "We wound up hitting a few people with cars, and we hit a lot of dummies."
Reeves wasn't shy about giving credit to his stunt driver and stunt choreographer Darrin Prescott for the most jaw-dropping moments. And yet even with safety precautions there still needed to be in-depth planning before the cameras rolled.
"The sequence took three months to choreograph," says returning director Chad Stahelski. "You don't want to hit Keanu Reeves with a car."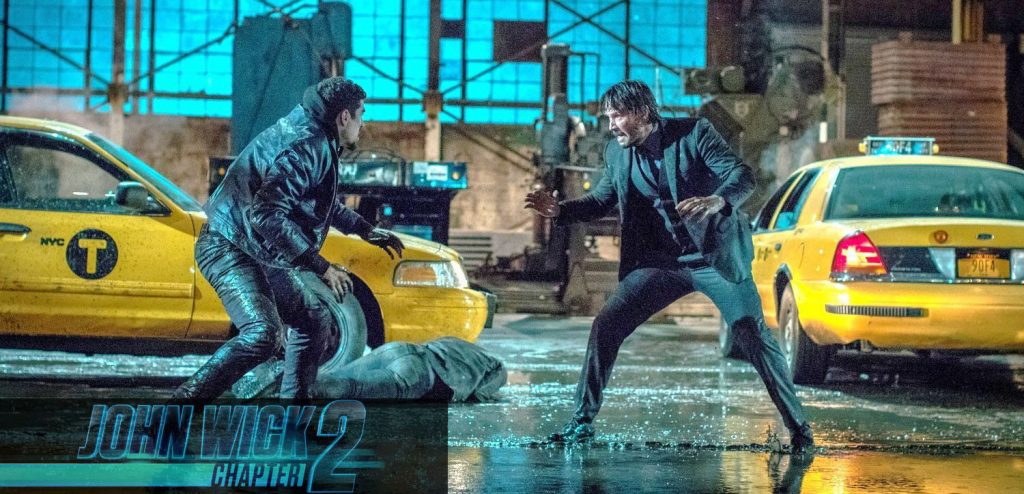 Given how much a lot of us in the office like these movies, we're inclined to agree. Sadly we wish they didn't have to bang up the 1969 Mustang either. We relate a lot to Mr. Wick in that way. Our cars make for a formidable partner, not just transportation systems and if we found ourselves behind the wheel of  320-horsepower 390 cubic-inch engine pony car…well we're no John Wick but you can bet we'd protect it the best we can.
More like this
Autotainment

Car enthusiasts are always looking to learn more about a complex and constantly changing industry. One way to tackle this task is through automotive podcasts. These shows offer a treasure..

Read More

Autotainment

Moviegoers don't need to be car lovers to appreciate the legendary vehicles that have graced the big screen over the decades. These automobiles have helped to tell the stories and..

Read More

Autotainment

When football season arrives, it only means one thing—tailgates! But while die-hard fans are sure to have enjoyed a tailgate or two (or 200) in their time, many might not..

Read More