Protect your vehicle with custom coverage from Endurance.
Shop Now

Let's rewind the clocks to about 15 years ago and change to 2002. That was now 2 Presidents ago, Beyoncé had yet to go solo from Destiny's Child, music played on MTV, we were still on Playstation 2, the X-Games was hitting near-NFL levels of mainstream success and Nu-Metal was a thing. In an era where kids were more likely to get hopped up on Mountain Dew and hang at the mall or play videogames, how exactly was Hollywood going to bring them back to the movies? Behold the era of the "Extreme Sports" action hero. Set in motion by the wave surfing cops & robbers, Keanu vs. Swayze saga of Point Break but perfected in the modern Fast & Furious movies and in one particular movie star: Vin Diesel.
Vin Diesel is way too fast and way too furious to be in any way confined to only one movie about outrageous car's and stunts. You may recollect a really wonderful award-winning motion picture (a Razzie, yet an award all the same) called "
xXx
," highlighting Diesel as Xander Cage, an extreme sports superstar, thrill seeker and reluctant super spy. We know you do. Indeed, Diesel is back as Xander in "
XXX: The Return of Xander Cage
," in theaters NOW. The vehicle sharing organization Turo will even lease you Cage's real car from this new movie and the first: a purple 1967 Pontiac GTO finish with rocket launchers (as of now non-working), flamethrowers (additionally non-working) and an ejectable hardtop (as of now shot out) for when you have to parachute out of the vehicle at speed to stop a world ending plot, undoubtedly relinquishing your license to thrill in the process however.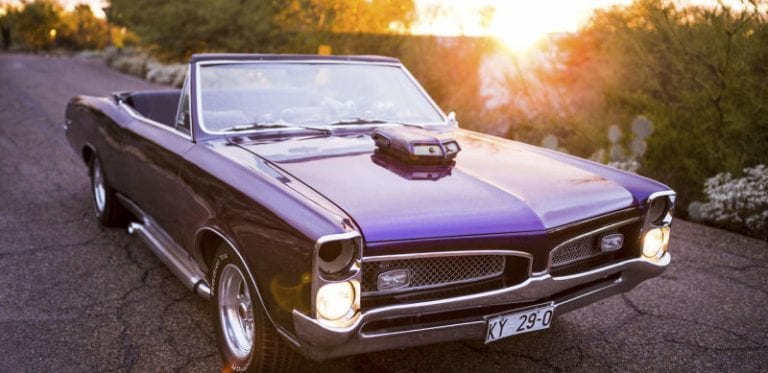 I am a movie fan as much as I am a gearhead so when you can combine the two: I'm all ears. I do appreciate the building and meticulousness that goes into movie prop vehicles. Not exclusively are a few autos (like the ones in Mad Max: Fury Road) made to such demanding benchmarks that they really play out all the over the top abilities that you'd find in the movie, yet they're worked by designing firms that are filled to the overflow with automotive mega stars.
This exemplary muscle car icon was utilized as a part of the shooting of the original 2002 blockbuster movie "xXx." This is the real deal, THE car from the movie with the rocket launcher and different weapons. This GTO defines the world "Hollywood Style." A bit of film history with an extraordinary superstar association. The presence of this machine in "xXx" expanded enthusiasm for the great GTOs, and GM's resurrection of the GTO nameplate.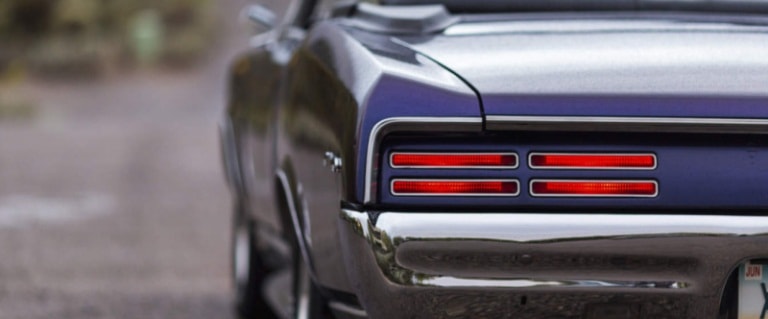 This '67 GTO, at any rate, is by all accounts no exemption to any movie/auto fan. The jury's as of now out on reviews of the new movie, however I'd bet it's the same silly, dumb fun, engaging, schlocky, B-movie-plot-with-A-competence coupled with action creativity we're well-suited to see command the movies in late January.
Having said that, I'm happy to realize that this Pontiac GTO was picked as the movie's lead car, as it was likely picked by a pack of filmmakers who recollected the 2002 movie then endorsed by a movie studio who additionally recalled it as the one that relates its renegade aspects best to an overall gathering of people.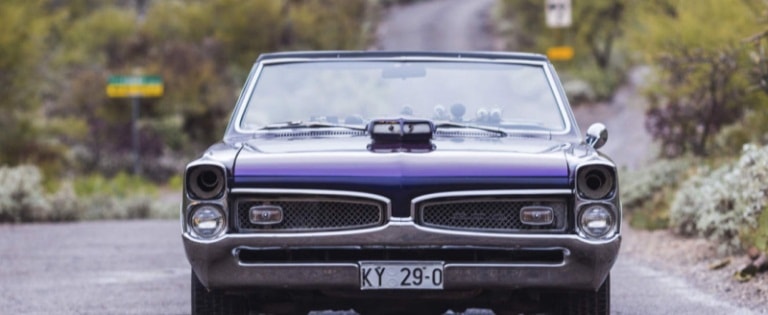 This specific car was worked by Eddie Paul Customs and John Frazier Special Effects, and it was utilized amid scenes where down to earth impacts were utilized to portray a flamethrower shooting out of the auto's hood scoop. I'm do realize that this feature will be impaired for leaseholders, in any case I fantasize that it isn't.
The GTO is fueled by a 335 strength, 400 cubic inch V8 motor, mated to a TH400 programmed with a B&M shifter, which is truly standard toll similarly as muscle cars go. The fallen angel lies in the bodywork subtle elements, and there are without a doubt many to note.
Entryway handles are shaved, the rooftop was cut off and supplanted with a lightweight fiberglass shape for the scenes where the rooftop is torn away (SPOILERS from 2002), and the inside is totally modified with hideaway boards in the back seats, a nitrous oxide framework, and a huge amount of gages that appear to do WHO KNOWS, however look damn cool as they seem to be.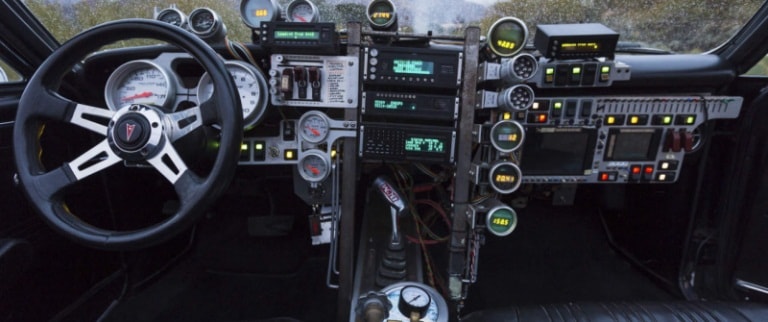 It's movie-select components likewise incorporate a profoundly altered inside, fake supercharged hood scoop, a little piece Pontiac motor with programmed transmission, control brakes, control guiding, side fumes, custom weld 5-talked wheels with BFG comp T/A tires front and back. The work by Hollywood vehicle developer Eddie Paul, utilizing a custom Blueberry Blass paint was all made accessible and possible through him and his imagination. The shade of this vehicle changes in the light. The custom paint costs $1,300 a coat.
And if that wasn't enough: the car is even signed by Xander Cage himself: star Vin Diesel.
The movie G.O.A.T. won't come at a modest price. It'll cost you $999 every day, with 75 pennies for every mile more than 100. The 335 hp yielded from the Pontiac 400 engine coupled to an automatic transmission would make it extra thirsty for fuel. The car will be accessible in paving the way to the debut of the film and a couple of months after that.. So act fast, and live your life a quarter-mile at a time. Oh wait, wrong movie…
*ahem*
WELCOME TO THE XANDER ZONE!
More like this
Autotainment

Moviegoers don't need to be car lovers to appreciate the legendary vehicles that have graced the big screen over the decades. These automobiles have helped to tell the stories and..

Read More

Autotainment

When football season arrives, it only means one thing—tailgates! But while die-hard fans are sure to have enjoyed a tailgate or two (or 200) in their time, many might not..

Read More

Autotainment

Healthy vision and driving go hand in hand. After all, seeing out of your car's windshield and mirrors at the cars, pedestrians, and driving hazards is crucial for your safety..

Read More