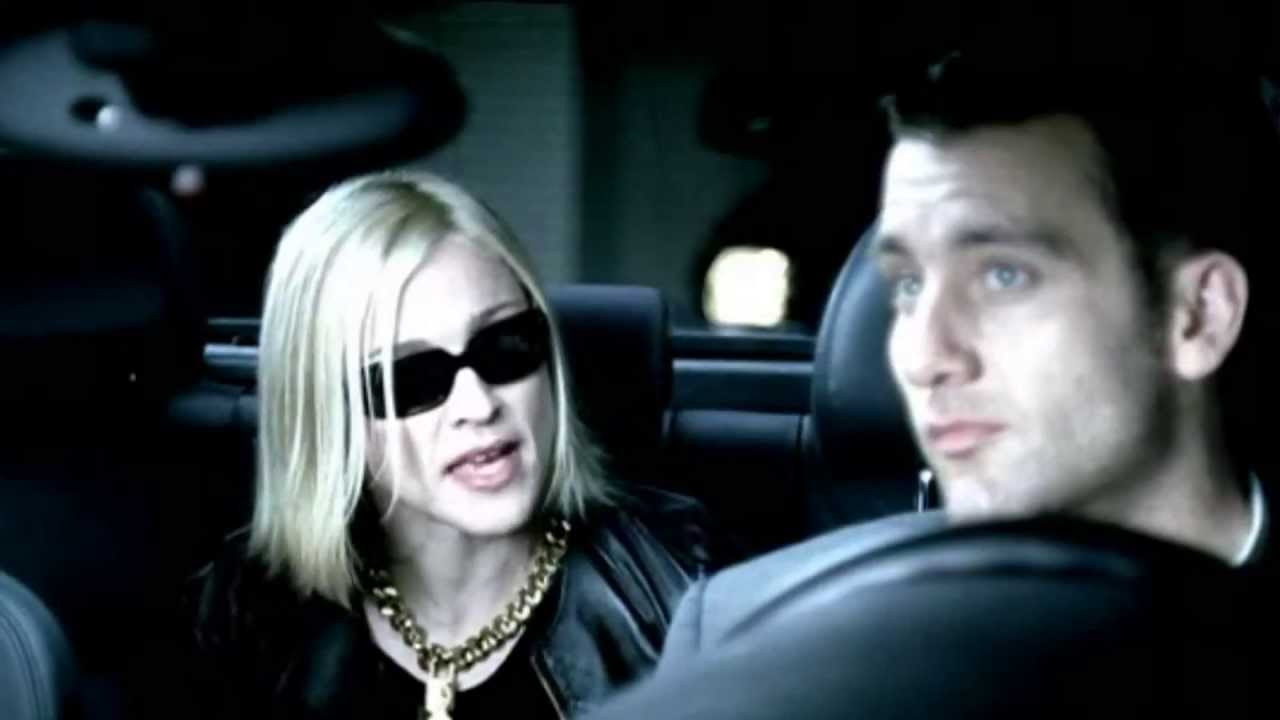 Automobiles and auto companies are brands that each carry a certain weight and image attached to them. Typically speaking, your average car commercial plays like a video brochure of the car, showing off various features of the car and usually ending with price and leasing details. However, every now and then auto companies have a little more fun. Or at the very least, the marketing teams get a little more ambitious. The line between art and commercialism gets blurry on these occasions but it often starts when a brand gets a famous face to endorse their name. Here are 5 of our favorite times auto companies used a celebrity spokesperson to become the face of their brand!
Matthew McConoughey – Lincoln

One of the greatest gifts of 2014 was Matthew McConaughey's collaboration with Lincoln to sell cars using existentialism. Danish filmmaker Nicolas Winding Refn (Drive, Only God Forgives, Valhalla Rising, Bronson) brings his penchant for macho dreamlike atmosphere to transform McCounaghey into a fusion of his character from The Lincoln Lawyer and the wise old philosophy professor from a Liberal Arts college. The result is an ad campaign that tows the line between "commercial" and "art" existing in that strange grey area between the two. Is Lincoln selling their brand as a lifestyle or trying to prove to actually make a statement beyond "drive our cars?" Regardless, you can't deny the cultural impact these ads have made, especially on the recent wave of McConaughey's Emmy & Oscar successes, this campaign may be easy to make fun of for such obtuse gems like "sometimes you gotta go back to actually move forward" (actual quote) but these ads are not only helped to distinguish the Lincoln brand, they actually become the kind of talking points most ad campaigns strive to be.
Clive Owen (and others) – BMW Films "The Hire"
It's hard to believe now but back in the early 2000s, actor Clive Owen wasn't really much of a household name. He actually got his big break in a series of eight short films (averaging about ten minutes each) co-produced by BMW and Anonymous Content for the Internet in 2001-2002. A form of branded content, the shorts were directed by popular filmmakers from around the globe and starred Clive Owen as "the Driver" while showing off the performance aspects of various BMW automobiles. The filmmakers included a unique blend of popular action directors, atrhous film favorites and even past future Academy Award winners John Frankenheimer, Ang Lee, Wong Kar-wai, Guy Ritchie, Alejandro González Iñárritu, John Woo, Joe Carnahan and Tony Scott each bringing their unique creative voice to these one-off pieces. Each film followed "the Driver" as he moved from assignment to assignment for various clients and some of the episodes followed the standard "getaway driver/car chase" formula but applied to different scenarios, others were more comedic in nature and then there were slow and meditative character-driven episodes where the BMWs only served as mere backdrop for the filmmakers. There would even be guest stars such as Madonna, Don Cheadle, Marylin Manson, James Brown, Gary Oldman and more! The series proved to be so popular that BMW eventually released the series on DVD for the public and many of the elements seen in The Hire film series were incorporated into the 2002 film The Transporter, right down to the BMW automobile.
Idris Elba – Toyota Avalon
It has been said that Idris Elba could be and would be the next man in line to be cinema's number one gentleman superspy: James Bond. As that scenario seems more and more unlikely, it seems fans will have to make do with Idris Elba having secret agent adventures in Toyota's short film series marketing their Avalon car titled Only the Name Remains. Idris Elba plays an unnamed spy with a fondness for nice suits and is constantly on the run in high-stakes missions. It was the first-ever TV commercial for Elba, by the way, which was created in collaboration with Burrell Communications. Directed by filmmaker Antony Hoffman, Only the Name Remains began with 3 somewhat suspenseful TV spots that follow Elba's secret agent character on the run from an old enemy, taking his trusty Avalon as his one tool for his adventure. What's neat about this series is that it markets the new features in the Toyota Avalon as the type of life-saving gadgets fit for an action hero. How many action movies does the lead character use blind-spot detectors to evade bad guys? The series culminated with an interactive webisode that actually allowed viewers to control the conclusion with a "choose your own adventure" story mechanic. The site is now defunct but you can find clips of these online as well as multiple versions of the interactive conclusion episode as well.
Jennifer Lopez – Fiat
Fiat is an Italian car brand that has always had a strange case of identity crisis with regards to their image. They exist somewhere between the "everyday car" of Volkswagen and the sportier and pricier Mini Cooper brands. Likewise, pop diva Jennifer Lopez hasn't been exactly know as "Jenny from the block" since she became an international multimedia superstar. Fiat and J. Lo briefly teamed up for a series of Bronx, NY-themed ads that brought the star back to her roots and in an effort to show Fiat had some serious "street-cred." These ads all featured some of J. Lo's hit singles at the time and reminded the world just how sexy the diva still is. Speaking of sexy, the Fiat 500 never looked better than when driven around in moody lighting to the beat of J. Lo's music. These ads took a car that looked like your typical European small car and elevated it to a chic street-ready chariot. Not even the negative buzz surrounding vehicle trouble during production was able to hinder any newfound enthusiasm for Fiat or J. Lo herself.
Paul Hogan –Subaru
The man known by many as "Crocodile Dundee" was once the face of Subaru and their "Outback" series of vehicles from the 90s all the way to the 2000s back when the Crocodile Dundee character was a mainstay of popular culture. In fact, one could easily see this ad campaign as an extension of Hogan's on screen persona and character. The Subaru Outback was an automotive nameplate used by the Japanese automobile manufacturer since 1994. The "Outback" was named after the vast, remote, and arid outback regions in Australia and was intended to emphasize the moderate off-road capability of the vehicle. It seemed appropriate to cast the man who was for the longest time America's touchstone with Australia as the lead spokesperson of a line of vehicles meant to evoke a certain sense of adventure and an outdoor lifestyle. These were cars marketed for the people who loved hiking, mountain biking and didn't mind getting their car rough and dirty but didn't want to sacrifice the agility and performance of smaller cars for the size and strength of an SUV. Ads often put Hogan in increasingly surreal riffs on action movie scenarios evocative of James bond or Indiana Jones movies but would almost always end with a humorous wink to the audience as if to give the impression of awareness of the silliness of it all.
So there you have it! While hiring a famous face to endorse a product is pretty commonplace, it becomes all the more special when it becomes a cultural talking point or when said star's name becomes synonymous with the brand. These were instances where that marketing magic actually happened for real. But if you can think of other times when an auto brand struck gold with the right spokesperson, comment below and let us know!
More like this
Autotainment

Car enthusiasts are always looking to learn more about a complex and constantly changing industry. One way to tackle this task is through automotive podcasts. These shows offer a treasure..

Read More

Autotainment

Moviegoers don't need to be car lovers to appreciate the legendary vehicles that have graced the big screen over the decades. These automobiles have helped to tell the stories and..

Read More

Autotainment

When football season arrives, it only means one thing—tailgates! But while die-hard fans are sure to have enjoyed a tailgate or two (or 200) in their time, many might not..

Read More