Protect your vehicle with custom coverage from Endurance.
Shop Now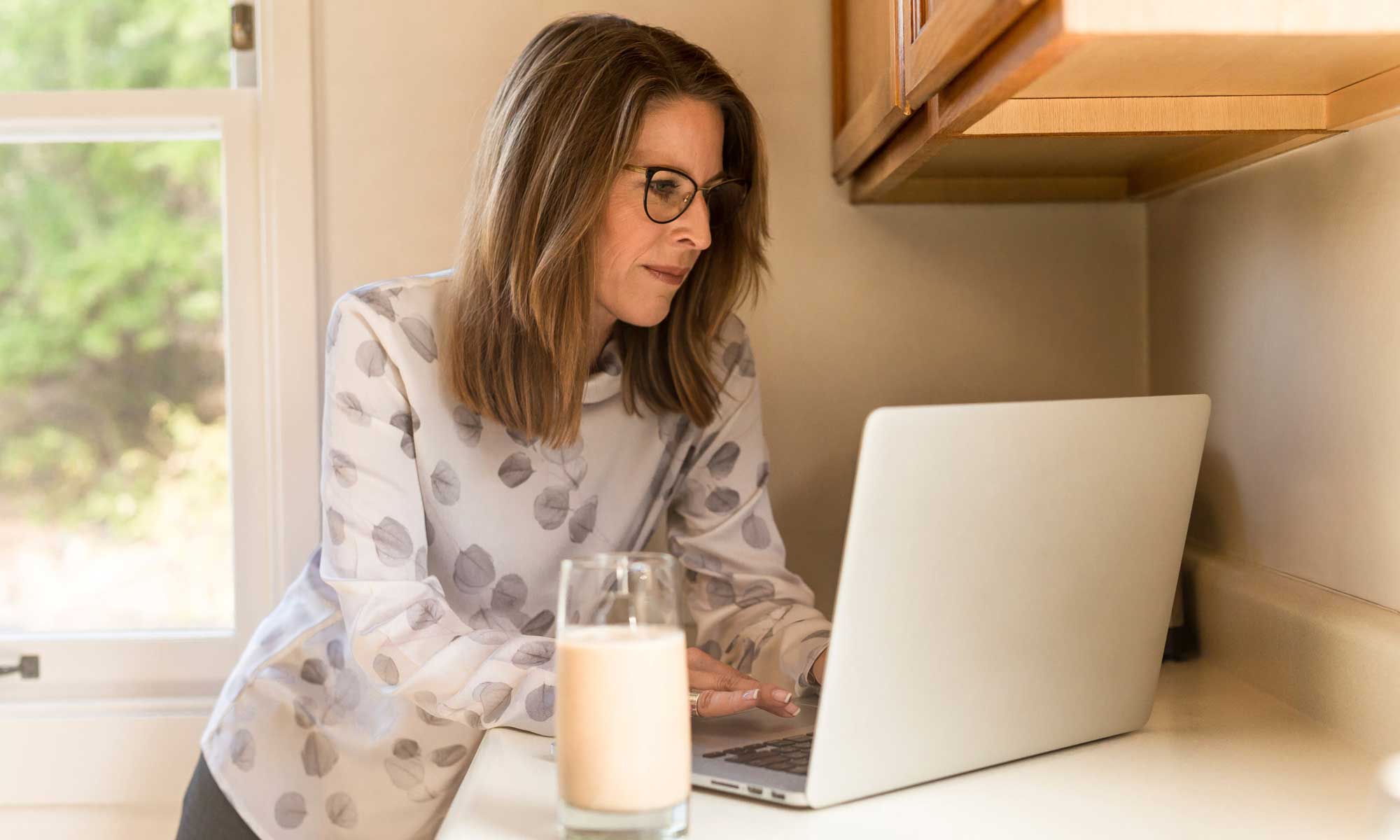 With every Endurance auto warranty comes a free year membership of the Elite Membership which includes tons of perks to take advantage of during the coronavirus quarantine. Members have access to over 80 sales and 39 coupon codes through their Digital Vehicle Rewards portal. There you can purchase gift cards, redeem coupons, and find local deals to take advantage of. 
Whether you're practicing social distancing to flatten the curve, entertaining and feeding your family at home, or keeping up on educating your kids since schools closed—we've curated the best savings on Digital Vehicle Rewards to take advantage of during the coronavirus quarantine. To unlock coupons and special offers specially curated for these trying times, click here now.
FOOD
We completely understand not wanting to physically visit your local grocery store to stock up on food amid everything. Digital Vehicle Rewards can help you save on groceries from delivery services like Instacart and Vons, as well as grocery merchants like Safeway, Jewel-Osco, and Albertsons, who may offer delivery and pick up near you.
You can also find discounts on well-known brands like Fresh Direct and Home Chef that can make dinner-time fun for you and the family. Or if you're missing the pleasure of going out to eat, bring the restaurant to you with the help of Blue Apron and order your favorite wine from Drizly.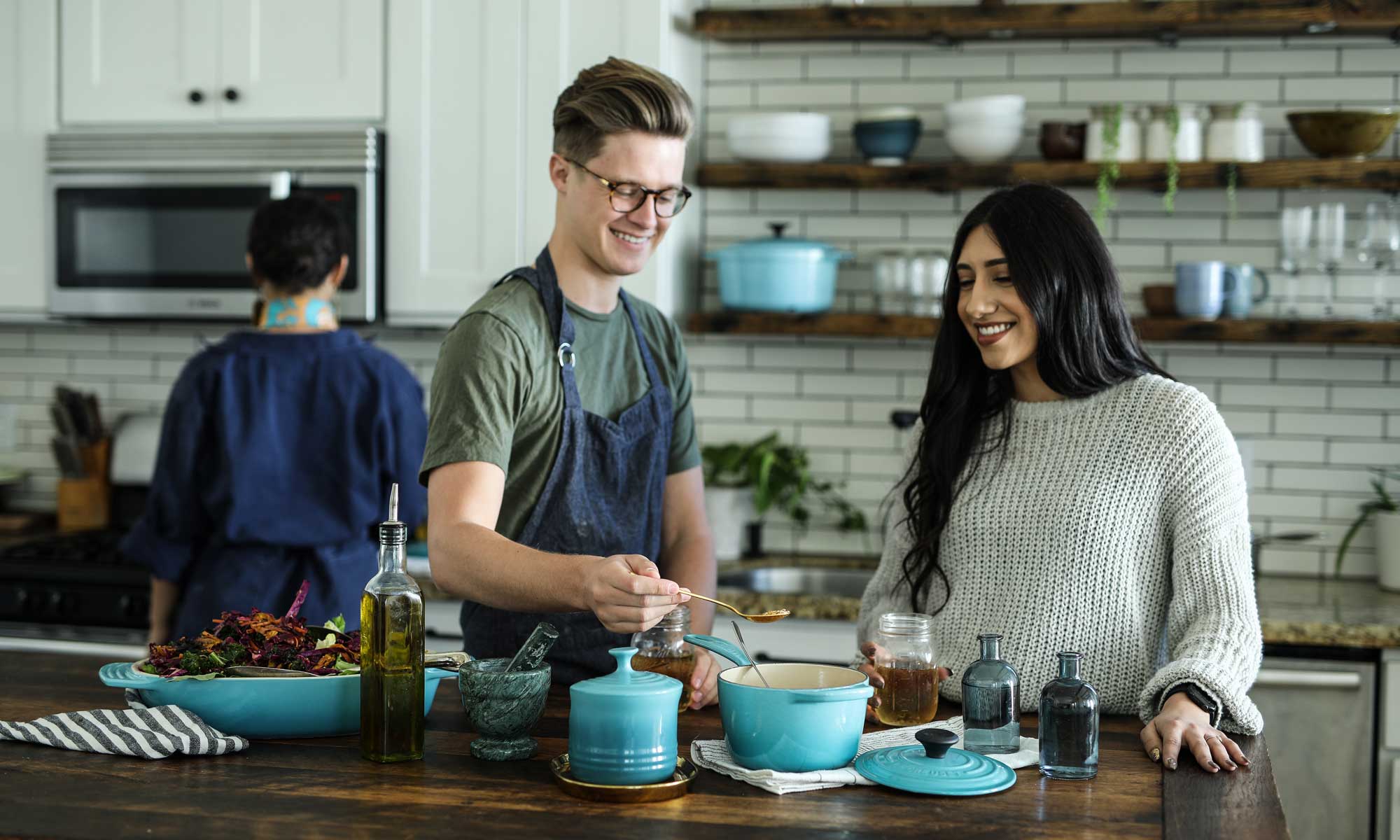 COOKING AT HOME
$60 off first 3 boxes from Blue Apron
Are you someone who's typically on the move? Now is the perfect time to learn some new recipes and utilize your kitchen. Blue Apron provides recipes curated by top chefs with easy to follow instructions. Each recipe includes fresh ingredients that taste amazing and don't require much to create in the comfort of your own home. Bonus: These pre-portioned meals also act as a great way to recreate "date-night" for you and your loved one. 
$60 off your first 5 orders from Freshly
If you're tired of ordering take-out but also want to avoid your kitchen, then Freshly has a nutritious option for you. Unlike Blue Apron, Freshly offers individual meals packed with the best ingredients that are ready in minutes. As a customer, you can set your dietary preferences and easily find the meals that work for you. 
With social distancing comes less physical activity. If you're looking for a way to combat this sudden change, Freshly provide sugar-conscious meals with fewer processed foods than your typical take-out. 
DRINKS
It's safe to say we all have that drink we're missing a little extra during this quarantine. For some, it may be a glass of wine, a mango margarita, or a nice bottle of beer! Luckily – some local bars have implemented bar deliveries like La Vaca Margarita Bar based in Chicago.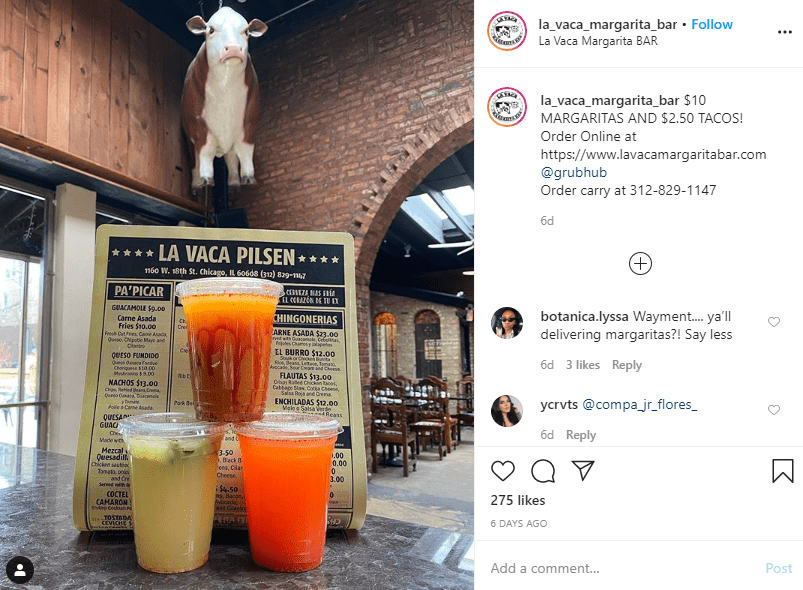 There's also another option to consider—Drizly! This company works with local stores so you can shop their shelves using your smartphone or desktop to order beer, wine, and liquor. The good news is most of the retailers on the platform are still delivering to select areas. Have a self-care day with a glass of your favorite wine or re-watch some sports games with your desired beer in hand. Receive $5 0ff your first order of $20 or more now.
You can also find great recipes to recreate at home – we're thinking maybe a quarantini?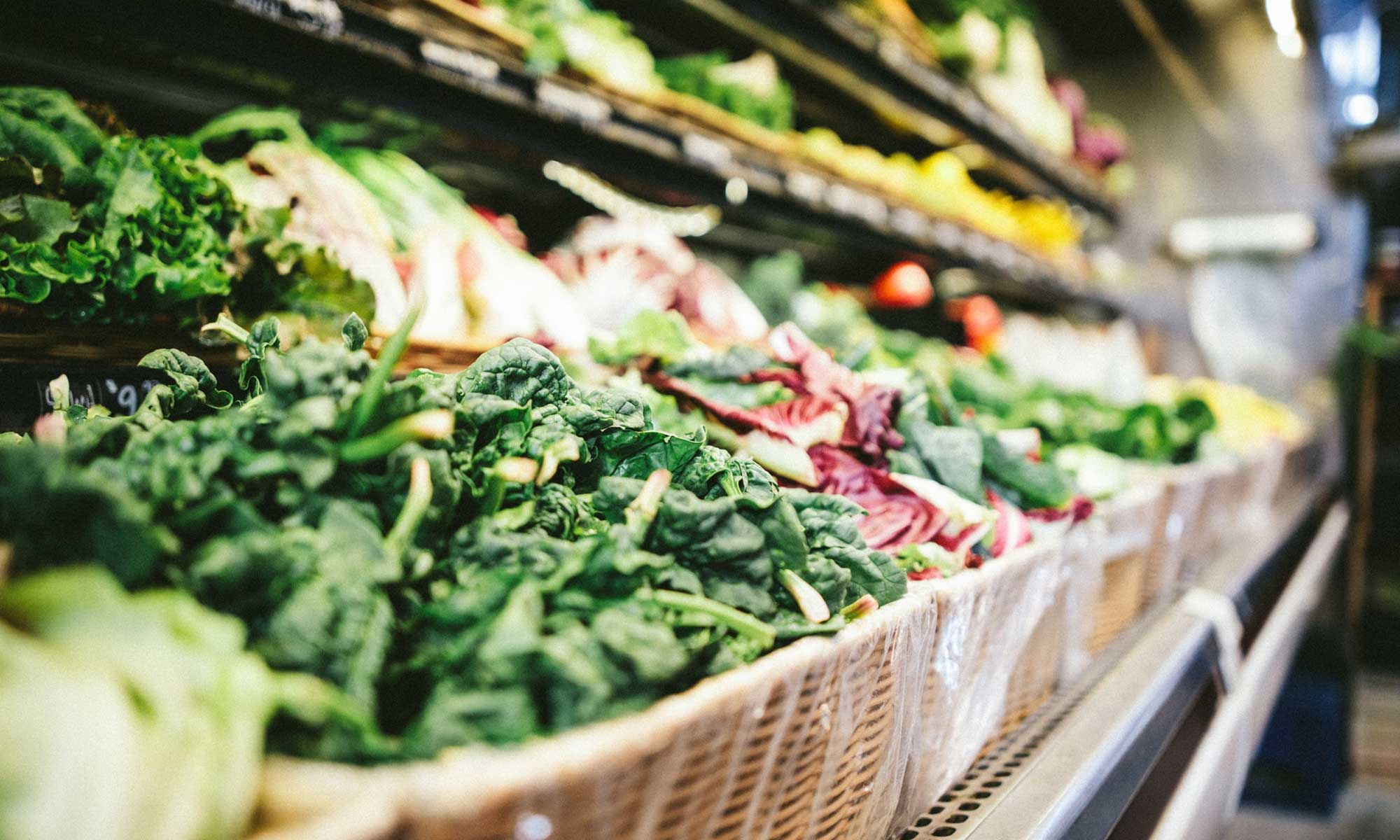 GROCERIES 
$20 off $75+ orders + Free Delivery on Your 1st Order from Vons
To aid in everyone's efforts on social distancing, Vons is offering first-time customers free delivery plus a $20 discount on orders over $75. Vons is one of the largest food and drug retailers in the United States, with stores across 35 states. For those not familiar with Vons, Jewel-Osco is also an option on their website.
$50 off $99+ Food Delivery Service on Your 1st purchase from FreshDirect
FreshDirect curates the best grocery from the short supply chain and straight from the source. Not only can you expect peak freshness in a matter of a few days, but you can also ensure you and your family are stacked to tackle the coronavirus quarantine. 
FreshDirect also provides prepared foods and meal kits for the nights you want to take a crack at a new recipe. To check out more savings on food kits and grocery delivery, then please login into your account for more details.
CLEANING SUPPLIES
Have you visited your local store to only find all the cleaning supplies out of stock? Don't fret – Digital Vehicle Rewards has family-friendly cleaners and products for your home that can be delivered. Not only can you re-up on cleaning supplies, but you'll also avoid the long lines and having to be around large groups of people.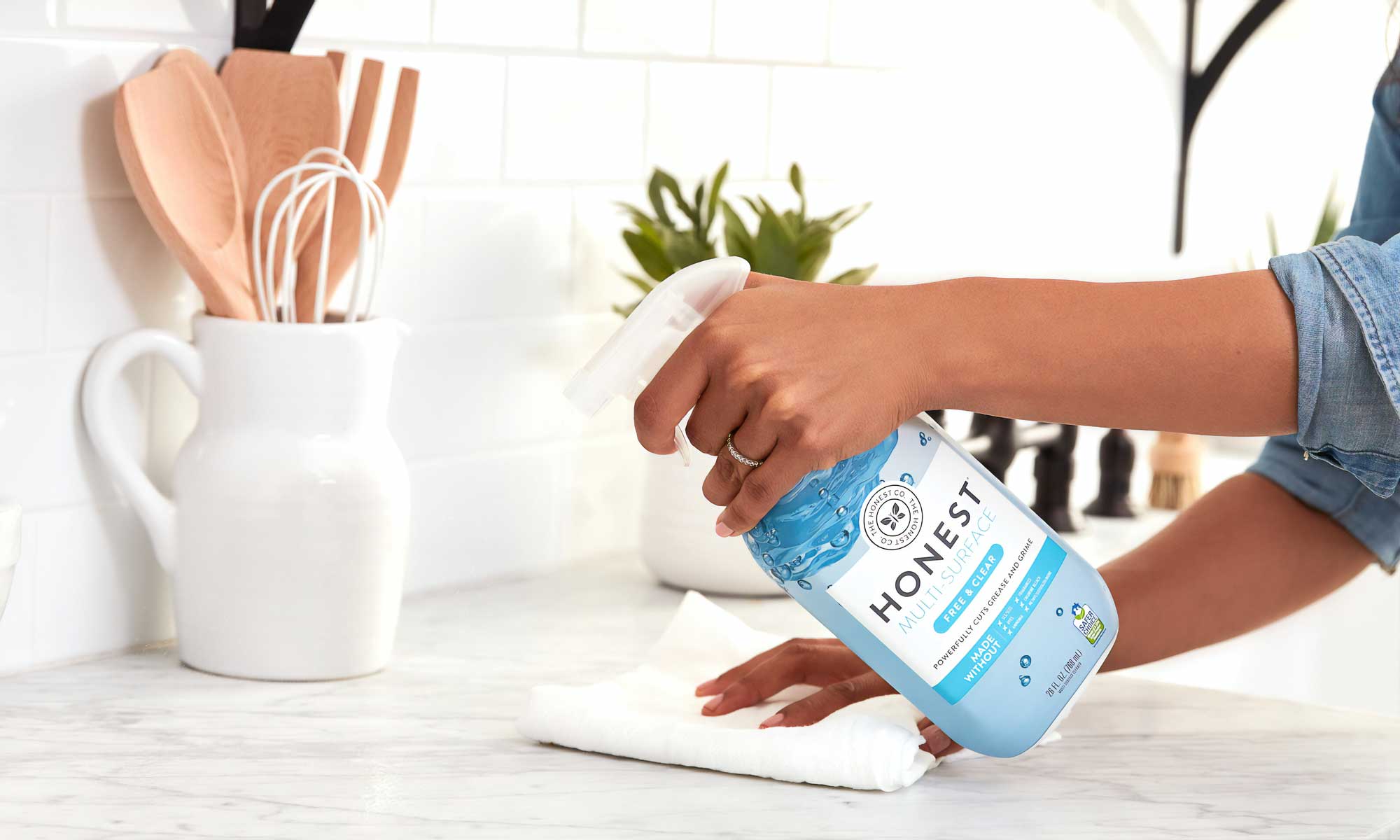 15% off Natural Multi-Surface Cleaner from Puracy
Puracy Natural Multi-surface cleaner is non-toxic, versatile made from plants and water. This all-purpose cleaner is the perfect option to clean your bathroom, a high chair, or clean glass with no streaks. Puracy also offers additional cleaning supplies for the house, baby and kids, and pets.
Plus – If you sign up for their newsletter, Puracy will provide you with a free Ebook on tips for preventing the flu and coronavirus. 
Extra 20% off orders $45 or more sitewide for New Customers
Walgreens is like that family member you can always count on when you need something. If you're on the hunt for a whole list of cleaning supplies, then Walgreens has got you covered.
There you can find brands like Tide, Glade, Better Life, Palmolive, Lysol, and more. Customers can also find additional household items to ensure everything in the house is disinfected and clean.
FITNESS
Since many states are implementing state-wide lockdowns, many of us are either working remotely or lounging around the house. Switch up your daily routine with some new fitness equipment to get your body moving. Not only can you continue to chase your fitness goals, but you won't have to worry about wiping down random people's sweat!
Receive 50-60% off Best Selling Total Gym XLS 
Don't let the coronavirus quarantine hold you back from your fitness goals. With the Total Gym XLS, you get 6 levels of resistance and over 80 exercises on One Home Gym to help you get in your workout for the day. Total Gym offers quality equipment that is easy on the joints and accommodates every fitness level. 
$150 off the Bowflex X2SE Home Gym + Free Resistance Upgrade
Bowflex has been producing a top-notch workout equipt home since 1986. No gym membership is required to reach your fitness goals and can be done during your work "break," in the late evening, or the morning. 
Plus – Bowflex also has discounts on their famous tread climber TC100 and offers free shipping on certain purchases. 
FAMILY ESSENTIALS
The last thing any parent wants to do right now expose their children to the outside world. With the help of Digital Vehicle Rewards, you won't have to. Stock up on baby essentials like diapers, baby wipes, and more through brands like ATTITUDE living or the Honest Company.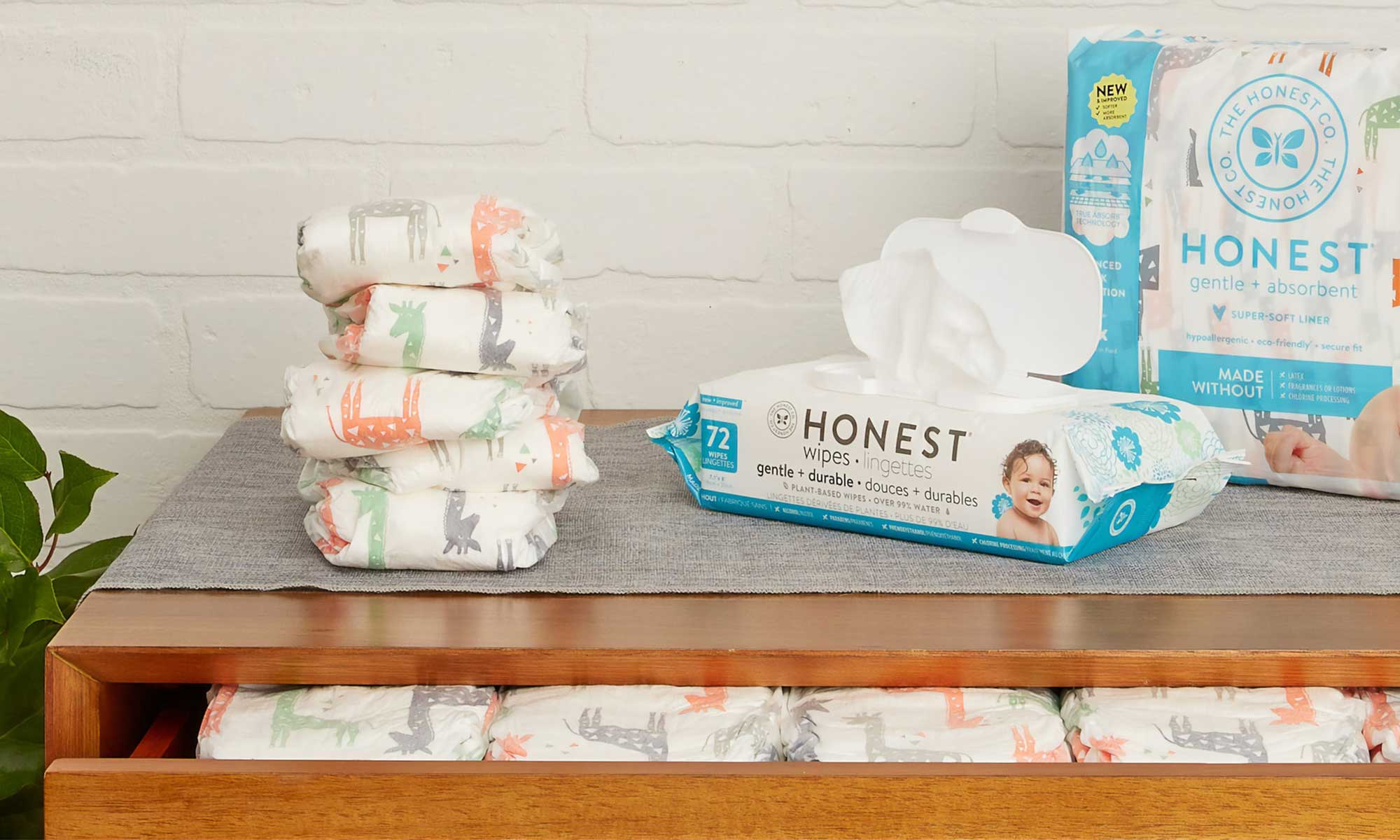 Baby Diapers and wipes from $6.95 from ATTITUDE LIVING
ATTITUDE's baby diapers are carefully made with 100% biodegradable and sustainable materials to reduce environmental waste. New-born parents can also purchase other essentials like fragrance-free baby wipes, baby washes, as well as household items for laundry and cleaning.
You can also get $10 off your first online purchase when you join their mailing list. 
30% off coupon code for Diapers and Wipes from Honest
Receive 30% off your first month's diapers and wipes bundle, which includes 7 packs of super-absorbent diapers PLUS 4 packs of soft, plant-based wipes. What makes their products so unique? Well, for one – their diaper holds 17x its weight in fluid and provides advanced leak protection. 
Depending on your preference, the ship date and frequency can be adjusted at any time and only requires payment once the bundles are shipped. 
EXTRA
The great thing about my Digital Vehicle Rewards is that there's a little bit of everything for Elite members to enjoy. Below are some other promotions worth checking out during the coronavirus quarantine.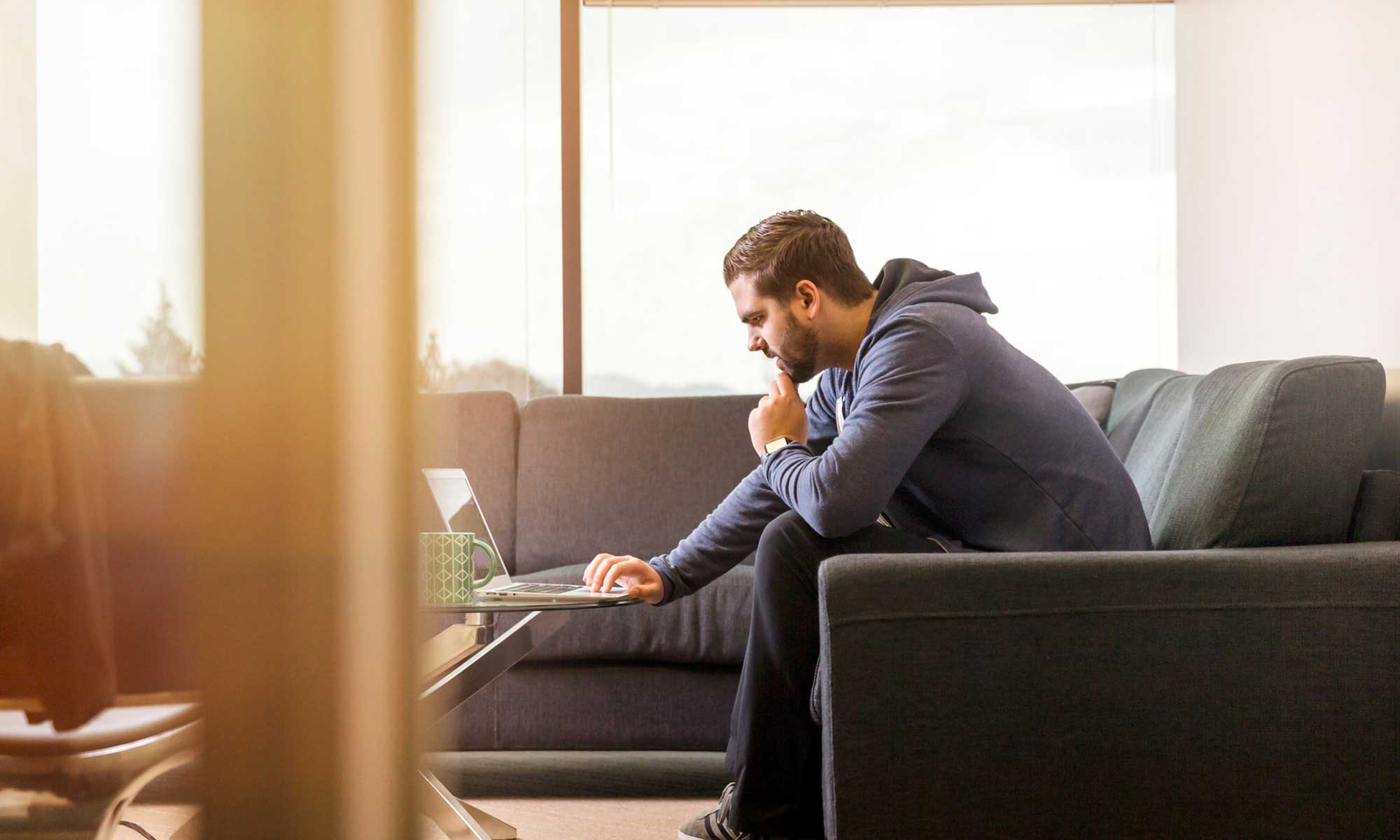 Start Your Free 30 Day Trial on LinkedIn Learning 
Did you recently experience a layoff from work or have extra time on your hands? Well, this is the perfect opportunity to learn a new skill, strengthen a current one, or take up a new hobby! Linkedin Learning provides courses on different types of industries, professions, platforms that can help you get back on your feet in no time. 
$5 off a 6- or 12-month BarkBox subscription
The great thing about Digital Vehicle Rewards is that there's something for everybody – even your pet! BarkBox is a dog box subscription that includes 2 toys, 2 all-natural bags of treats, and a chew in a uniquely themed box for the month.
How Can I Redeem My $250 Voucher from Endurance Elite?
To access your account, log on to www.mydigitalvehiclerewards.com with your phone number as your username and zip code for your password. Once logged into your account; you'll have access to all of your rewards and redeemable coupons. 
If you find yourself experiencing issues logging in, please contact Customer Service at [email protected] or call 1-866-432-4443.
How Can I Get Started with Endurance?
With the economy tightening and uncertainty around COVID-19, we're committed to reducing the financial burden that comes with car repairs. The last thing we want is for you to worry about your car and instead focus on keeping yourself happy and safe. That is why we suggest investing in an extended auto warranty. Endurance pays the mechanic directly for both parts and labor, which not only helps in your social distancing efforts – but also allows you to spend more time with loved ones versus at the car shop.  
We've taken into consideration the recent wave of layoffs that have occurred due to the coronavirus. To aid in our efforts in accommodating you, we'll reduce the upfront costs, so it fits within your budget. 
More like this
News

While automakers have produced their share of outrageous vehicles like the Bugatti Veyron, unique custom cars frequently attract the most attention. One of the most notable examples is "The Beast,"..

Read More

News

For the majority of the 20th century, people predicted that new cars would no longer be produced in the 21st century. The favorite opinion of people was that flying cars..

Read More

News

The recent recall of more than 360,000 Tesla electric vehicles is a reminder that the next generation of automotive technology is far from perfect, at least regarding the company's self-driving..

Read More