Protect your vehicle with custom coverage from Endurance.
Shop Now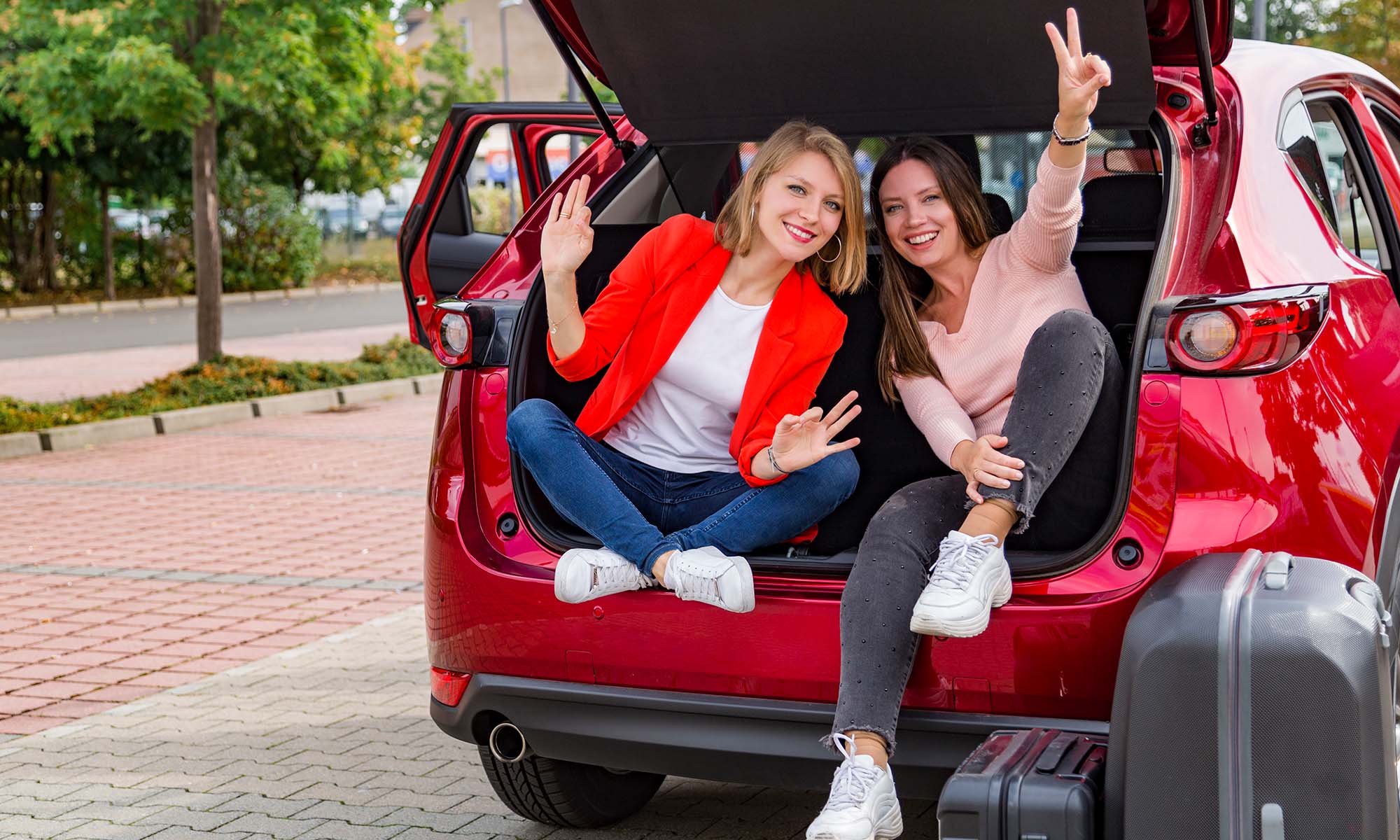 With high school graduation celebrations behind them, new college students are packing their belongings to head back to school to begin the next chapter of their lives. The time between graduation and the first school year of college is an excellent opportunity to remind your teen that the privilege of driving around their college campus comes with the responsibility of car ownership. 
Have peace of mind knowing you or your teen is prepared with these helpful driving safety tips for college students: 
Safe Driving Tips for College Students
Following some basic driving tips can help ensure students stay safe while driving on campus:
Initiate a Pre-Driving Startup Routine
Car safety begins before starting the ignition. Students can reduce the possibility of an accident by preparing for the road ahead before pulling out of the driveway or parking lot. Taking a few moments to adjust settings, secure valuables, and remove distractions can help assure safety for everyone on the road. Add these steps to your teen's startup routine: 
Adjust seats and mirrors

Set comfort settings

(air conditioning or heat)

Prepare the music

(stations, connections & volume)

Plug in the destination on the GPS

Remove anything blocking the surrounding view

Secure belongings to prevent shifting during quick stops

Have necessities within reach

(

driver's license

, registration,

insurance card

, toll fees and garage passes)

Set the phone to "Do Not Disturb" settings

Buckle up

and wear a

seat belt
Avoid Distracted Driving
According to the National Highway Traffic Safety Administration (NHTSA), more than 3,000 people died in 2020 from preventable motor vehicle accidents related to distracted driving. Gently remind your new college student that safe driving is everyone's responsibility. Staying alert at all times, especially when driving around campus, is a safe driving tip that can save your teen's life and that of their classmates. 
While cell phones are common culprits, anything that removes the driver's focus from the task at hand can impair driving —especially if you have to take your eyes, hands or mind away from driving. 
In addition to texting/talking and driving, these are a few common driving distractions to avoid:  
Multitasking

(applying makeup, adjusting settings, grabbing something from the

back seat

, etc.)

Looking at something other than the road

(accidents, scenery, etc.)

Loud music

Disruptive passengers

Eating or drinking

Daydreaming
Practice Defensive Driving & Parking
A proactive driver is a safe driver. Practicing accident-preventing defensive driving techniques prevents countless car accidents on the road every day. While your teen can't control the actions of other motorists, drivers who stay alert and prepared for the unexpected can prevent injuries and save lives. These driving techniques can help your student avoid a car accident: 
Leave plenty of time for food stops, calls and traffic

Drive within the legal

posted speed limit

Check surroundings every 15-30 seconds

Look down the road for signs of traffic fluctuations or emergencies

Check for

cyclists

and

motorcycles

, especially during the warmer months of the year

Anticipate other drivers will make mistakes

Brake sooner rather than later

Keep a 2-4 second distance from the car in front

Double the

safe driving

distance in inclement weather

Be cautious in

school zones

, especially around

bus stops

and

crosswalks

Avoid driving aggressively and always use your

turn signals

Always have a

designated driver
Drive in the Right State of Mind
Being mentally prepared to drive can make the difference between arriving safely and potential disaster. Being in the wrong state of mind significantly compromises driving performance, reducing the driver's attention span and reaction time and increasing driving distractions. 
For example, an argument with a friend or classmate can leave you upset or angry, potentially leading to aggressive driving. Night driving or pulling an all-nighter cramming for exams can leave your student falling asleep behind the wheel. And, of course, there are few car safety tips as important as never drinking and driving. Instead, always have a designated driver, Uber, or another rideshare service available to take you and your friends safely to and from your destination. 
Generally, though, unsafe driving conditions include: 
Drowsy or sleep deprivation

Emotionally charged 

(anger/rage, stress, crying, etc.)

Alcohol inebriation

Drug impairments 

(prescriptions, over-the-counter medications, marijuana/THC, or illicit)
Perform Routine Vehicle Maintenance
Part of being a safe driver is ensuring the vehicle is in an operable driving condition. Cars that unexpectedly break down can pose a safety risk to everyone on the road, including your student. With their newfound freedom comes the responsibility of regular car care. There is security while your driver is still living at home, where an experienced adult is nearby in an emergency. Understanding proper vehicle maintenance becomes vital for their safety once they're on their own. Keeping up with your vehicle's maintenance schedule protects your child and the investment while preventing safety hazards and breakdowns. 
Familiarize your teen driver with important vehicle information before they leave the nest. Spend an afternoon reviewing necessary preventative maintenance, emergency preparedness and vehicle parts. Ensure their documents are up-to-date and they know what the insurance company covers. Do they have an auto protection plan for any unexpected car repairs that will inevitably pop up? Who will they call if their car won't start? 
Here are a few helpful pointers to review with your driver before they head off to college: 
Location of vital vehicle information

Checking tire pressure and tread

Fluid levels and how to fill them

Air filter changes

Tire rotations

Oil changes

Warning lights

Changing a tire

Jump starts

Emergency roadside kit

First aid

kit
Help Your College Student Drive Safely with Endurance
Safe driving is important for any car owner, but for new college students going through their first year on campus, following some basic tips can help ensure they and their classmates stay safe all year long. But while safe driving can help students avoid an accident, they won't be able to prevent a car from breaking down. That's why having the coverage of an Endurance vehicle protection plan can help ensure you and your college student are covered from expensive and unexpected auto repair bills. 
You can even get more peace of mind as each Endurance plan comes with complimentary 24/7 roadside assistance and towing. You'll also have rental car coverage and trip interruption coverage, so you can rest assured that your child will never be stuck on the side of the road. But that's not all, as you'll even be eligible for a full year of Endurance Elite Benefits, which include even more coverage and savings, including tire replacement or repairs, collision discounts and more.  
Don't wait until your loved one is stranded on the side of the road; prepare them for the journey ahead by requesting a free quote today. You can also speak directly to a member of the award-winning Endurance customer care team at (800) 253-8203 to learn more about how Endurance can help keep your family safe. Or, you can find additional articles on gas-saving tips, extended warranty coverage comparisons and more by visiting the Endurance blog. 
More like this
Expert Auto Tips

Have you ever been driving and suddenly noticed a warning light come on your car's dashboard? One such light that can be worrisome is the ABS light. The anti-lock braking..

Read More

Expert Auto Tips

Summer months can be brutal on your car's paint. The sun, heat, and humidity can cause the paint to fade, crack, and peel. You must take some precautions to keep..

Read More

Expert Auto Tips

In the summer season, many families get excited about heading outdoors and taking a vacation to get away in the warm weather. As this gets increasingly closer, a large majority..

Read More