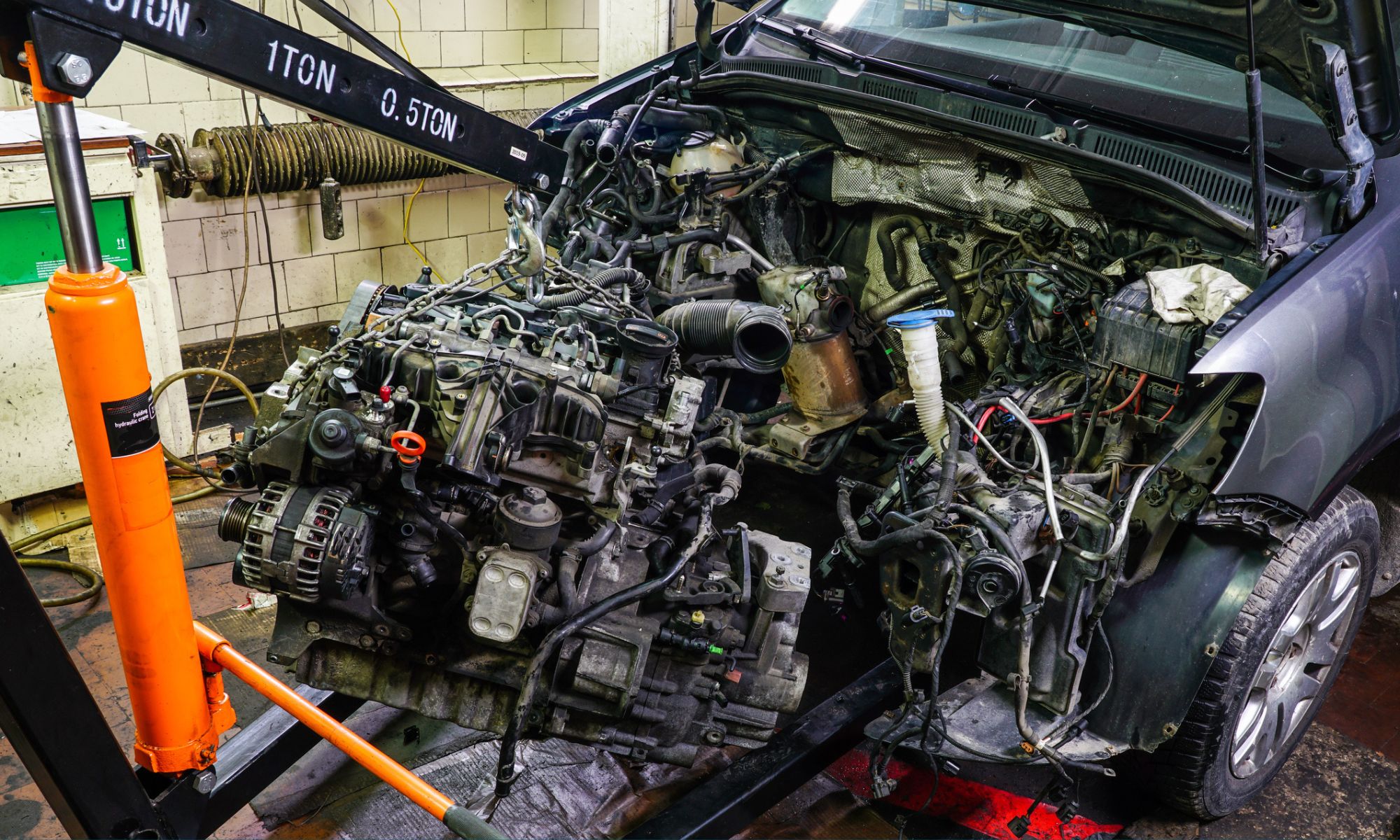 Every vehicle owner knows how much repair bills can cost, but some are more manageable than others. It will come as no surprise that replacing a vehicle's entire engine is one of the most expensive jobs an auto shop can carry out, so if your engine lets you down, you'll no doubt turn to your vehicle warranty for help.
Thankfully, most auto protection plans do include coverage for engine replacement, but before we get ahead of ourselves, it's important to understand the terms and possible exclusions. Let's take a look in more detail.
What Is an Engine Swap?
An engine swap or engine replacement is the process of completely removing a vehicle's engine and fitting a new or remanufactured one. It's a rare procedure that's only necessary for the very worst of scenarios, but it's been known to happen to some unfortunate vehicle owners.
Usually, routine maintenance catches any engine problems that could lead to complete engine failure before they become a major concern, but sometimes things go wrong inside the engine that make it unsalvageable, or it would be more expensive to repair it than it would be to replace it. Many issues can damage an engine enough to result in an engine swap, such as faulty parts, lack of maintenance, or manufacturing faults.
What's Covered Under a Factory Warranty vs. an Extended Warranty?
A factory warranty (aka a manufacturer warranty) is effectively your manufacturer's promise to cover the cost of component failure within a predetermined number of years/miles traveled after purchase. New car manufacturers generally offer a factory warranty with every new vehicle.
An extended warranty can be purchased via your car dealership (or sometimes directly from the auto manufacturer), and it does exactly what you'd expect it to: extend the coverage of your factory warranty beyond the expiration date.
Vehicle service contracts from third-party providers are generally preferred over extended warranties, as they can offer similar coverage at a better price point – and with better perks too. They are often the only option available for protecting a used car that is out of warranty.
Factory warranties are usually split into two parts:
Bumper-to-bumper warranty: A comprehensive warranty that covers almost everything between your bumpers.
Powertrain warranty: Powertrain coverage applies to those more important components that make your vehicle move (including your engine).
If you choose to continue coverage with an extended warranty, you can expect to receive almost identical protection, potentially with a few additional exclusions. If you decide to opt for a vehicle service contract, quality providers will do their best to match this as closely as possible.
Does an Extended Warranty Cover an Engine Swap or Replacement?
What a factory warranty plan includes will very much depend on your particular manufacturer, but there's almost no scenario where something as significant as your engine won't be totally covered by them. Whether you opt for full bumper-to-bumper warranty coverage or just a basic powertrain plan, your engine should also be covered either way. There may be some exceptions depending on the root cause of the issue, so check your terms thoroughly.
Vehicle service contracts also offer good engine coverage, but again, terms and restrictions depend on your provider. By researching your options and investing in a comprehensive protection plan from a trusted name, you can be sure you won't be left hanging if the worst happens. It's important to note that an engine swap carried out before mechanical failure occurs does not qualify and can void your vehicle service contract or extended warranty.
If you choose Endurance for your vehicle service contract needs, you can expect the best coverage in the business. Providing the issue with your engine is caused by mechanical failure and diagnosed by an ASE Certified mechanic, an engine swap will certainly be covered under our terms.
The Benefits of an Endurance Extended Car Warranty
At Endurance, we pride ourselves on being America's number one vehicle service contract provider, protecting over half a million vehicles across the country with our expert knowledge and first-class coverage.
Our wide range of protection programs has something for every vehicle owner, from everyday commuters to rideshare drivers. We also have special plans for select luxury vehicles and even high-mileage vehicles—ideal for engines that may be more prone to failure. Whatever your vehicle and budget, contact our friendly team, and we'll create a custom protection plan to suit your needs.
We don't stop at repair bills, either. Every Endurance plan also includes 24/7 roadside assistance, trip-interruption costs, and replacement travel or towing reimbursement as standard perks. Better yet, new Endurance customers also get a year's free access to our Elite Benefits package, which opens up total loss protection, tire replacement, and more. Also, unlike extended warranty providers, you aren't tied to dealerships when you need work carried out on covered repairs. Just pay any applicable deductible specified in your contract and choose any ASE Certified auto shop.
Industry-Leading Protection from America's Most Trusted Provider
The unfortunate reality of car ownership is that no component lasts forever, and the repair bills rarely come cheap. For total peace of mind when out on the road, you want a vehicle service contract watching your back, and Endurance is happy to help with different levels of coverage.
To get more information on how we can protect your vehicle (and wallet) from unexpected component failure or mechanical breakdown, call our award-winning customer service team at (800) 253-8203 or shop online today. Or, if you'd like to continue reading about all things automotive, we have plenty more articles, including warranty company comparisons for CARCHEX or CarShield, car owner FAQs, auto expert tips, and how-to guides on the Endurance blog.
More like this
Extended Warranty

The advantages of having an extended warranty can't be overstated when a surprise car repair pops up. Coverage can make a difference during a breakdown, thanks to protection against expensive..

Read More

Extended Warranty

Nothing beats being able to hit the open road and head wherever you like, whenever you like. Plenty of drivers fall in love with our vehicles, maintaining them with total..

Read More

Extended Warranty

There's a lot to get excited about buying a new or used car, but one feature that often gets overlooked is the manufacturer's warranty. Understanding this coverage helps owners maximize..

Read More