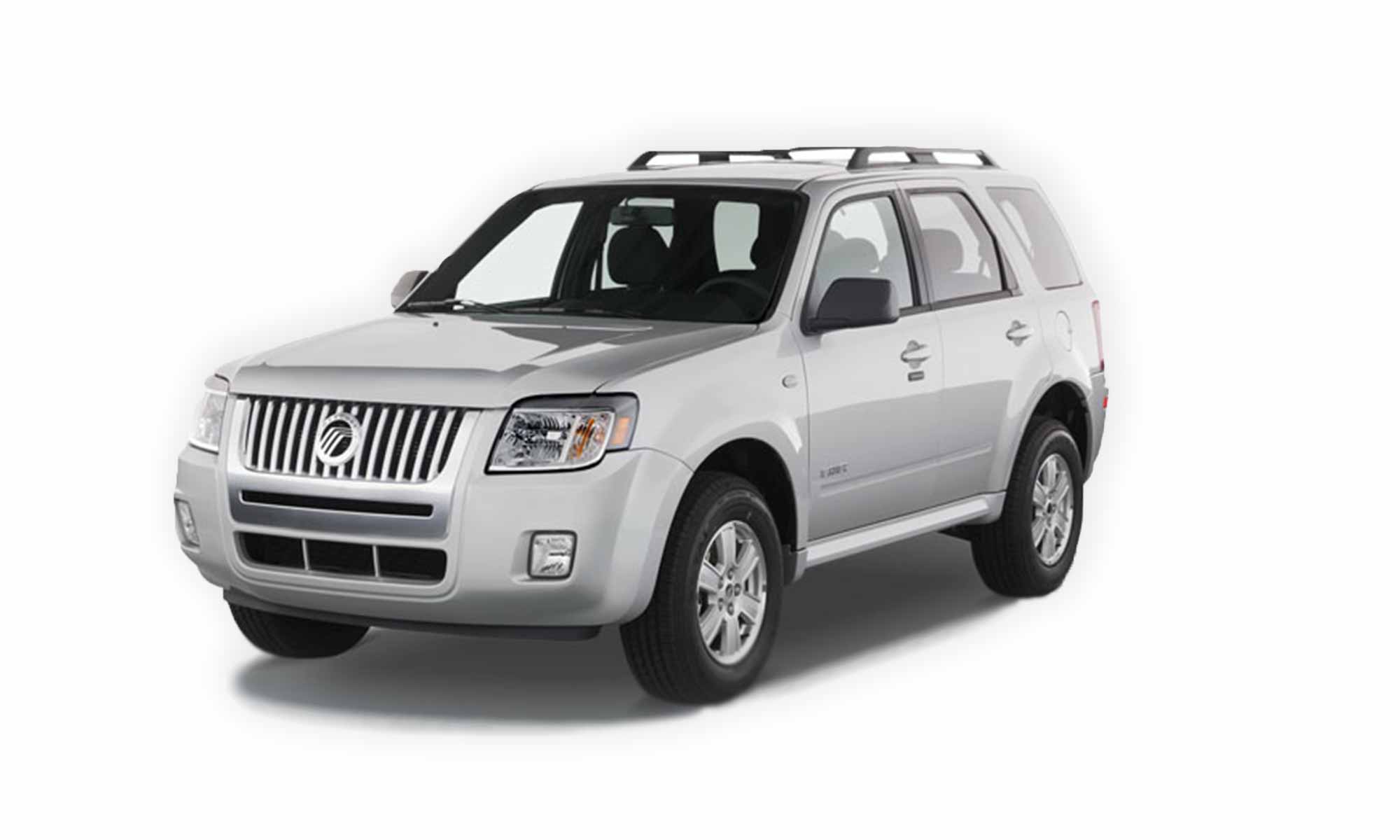 As one of Ford Motor Company's previous brands, Mercury was in production for 70 years up until 2010 when the car manufacturer shut down. It's been some time since shutting down, but Mercury vehicles are still on the road across the United States today. 
While most are out of their factory warranty term, many are still eligible for mechanical breakdown protection that alleviates the financial burden of owning a vehicle. Today, we are going to look at Mercury's extended warranty coverages, options, discounts, and terms.
What Is Covered By A
Mercury Extended Warranty
?
When looking for a Mercury extended warranty, you may have come across current options offered by your local dealership. Mercury offers four different extended warranty options—ranging in coverage and overall pricing.
Platinum Extended Warranty
Mercury's Platinum extended warranty offers bumper-to-bumper coverage which is ideal for those looking for total protection on a new or used vehicle. Just about every part of your Mercury is covered with this plan, minus a list of exclusions outlined on your contract.
Gold Extended Warranty
Mercury's Gold protection plan covers essential components at an affordable price point. You can still expect protection on electrical components, like audio equipment and hardware systems, and other parts like your engine.
Silver Extended Warranty
On the Silver plan for Mercury's extended warranty, you can expect powertrain warranty coverage along with protection for the factory fuel system, steering parts, and suspension components.
Bronze Extended Warranty
Bronze level coverage is ideal for those on a tight budget as it is basically a standard powertrain warranty at an affordable price point. This extended auto warranty covers vital components on your vehicle such as the engine, transmission, and drive axles. However, you will still get coverage on electrical and air conditioning parts.
How Much Does
Mercury Extended Warranty
Cost?
The cost of any mechanical breakdown protection plan should always be lower than what you expect to pay for repairs during the warranty period. As vehicles age, more factory parts start to go out, making an extended warranty well worth the value. Depending on the type of Mercury you own, you could pay more or less than the next Mercury owner. Let's take a look at a few of the factors that will influence your Mercury extended warranty cost.
Coverage
For exclusionary coverage of most components on your car, such as bumper-to-bumper protection, you can expect to pay a higher price. If you are wanting to keep your most expensive components covered and pay a lower amount, a powertrain warranty is going to be your better bet.
Type Of Vehicle
Another important factor that will affect the cost of your extended warranty is the type of vehicle you have. If you have a pretty common Mercury, chances are, your costs are going to be lower. If you have a rarer Mercury where the parts are hard to find, you can expect your coverage to be a little more expensive.
Extra Benefits
If you choose an extended warranty with additional benefits, the overall cost of Mercury's mechanical breakdown protection typically increases. Endurance, on the other hand, offers vehicle service contracts that include roadside assistance, a FREE year of the Endurance Elite membership, and low deductible options.
What is Covered Under
Mercury
Factory Warranty
?
A Mercury extended warranty ensures your new or used vehicle has the proper coverage needed for superior protection. Let's take a closer look at what warranties you will get with your new Mercury.
3 Year / 36,000 Mile Bumper-to-Bumper  Warranty—Mercury's bumper-to-bumper warranty covers various costly parts, such as the water pump and alternator. You will get 3 years or 36,000 miles, whichever occurs first, of protection. This warranty covered most of the components that were on your vehicle.
5 Year / 60,000 Mile Powertrain Warranty—Mercury is going to cover the major components of your vehicle such as the engine, transmission, and drive axles with their powertrain warranty. This warranty is going to have a 5 year or 60,000-mile term, whichever occurs first.
5 Year / Unlimited Mile Perforation Warranty—Mercury's 5 year, unlimited perforation warranty will cover metal body panels from holes rusting from the inside out. 
5 Year / 50,000 Mile Safety Restraint Warranty—Mercury also offered a 5 year, 50,000-mile safety restraint warranty that covered the seat belts and related components.
What Should I Do if My
Mercury
Manufacturer's Warranty
Has Expired?
The warranty on your Mercury vehicle is most likely already expired due to the latest model Mercury coming out in 2010. In this case, you need to decide on whether or not you want additional coverage in the form of an extended warranty. 
If you currently have an insurance policy for your vehicle, this will only provide coverage towards accidents and not mechanical breakdowns. An extended warranty can help give you the same protection you had with a factory warranty even after the factory warranty has expired.
With an auto protection plan from Endurance, we handle the costs of sudden breakdowns so you aren't financially burdened and gain peace of mind. We pay the repair facility directly, on top of providing coverage for benefits like rental car services and meal and lodging coverage if a breakdown occurs away from home. 
Request a free, no-obligation quote to learn more about our flexible payment plans and coverage options.
Average
Mercury
Repair Costs
| | |
| --- | --- |
| Mercury Repair Part | Average Cost |
| Alternator | $424-$632 |
| Compressor | $668-$927 |
| Thermostat | $176-$1216 |
| Control Arms (Front Both Lower) | $704-$914 |
| Evaporator | $637-$926 |
| Window Motor | $177-$214 |
*derived from repairpal.com
Mercury Extended Warranty
Or Third-Party
Vehicle Protection
?
Let's take a closer look at the differences between a Mercury extended warranty and a third-party protection plan.
Pay Less For Coverage
When it comes to choosing coverage levels for your Mercury, more choices means more opportunities for finding the right coverage for your needs. With a warranty from a dealership, you are only going to get a couple of coverage levels to choose from. With a third-party company like Endurance, you can get personalized coverage to meet your needs and fit your budget.
Extended Coverage For Your Mercury
With more choices to choose from with an extended warranty from Endurance, you can find longer-lasting coverage that outlasts Mercury extended warranties. You can even find coverage that protects more components when comparing plans side by side.
Use Your Favorite Trusted Mechanic
If you have a factory warranty, you're typically required to visit specific locations when handling covered repairs.  With an extended warranty through Endurance, you can take your vehicle to any certified technician to have the work done.
Need a repair and don't have a mechanic? Endurance's partnership with RepairPal means you can access our certified network of trusted shops to find a mechanic near you that guarantees repairs at a fair price, with quality parts and expert staff. 
Third-Party
Mercury Extended Warranty
Benefits
With dealership backed warranties, you do not get the same great benefits you would see with a third-party provider. As an example, here are a few of the great benefits you can expect from Endurance.
24/7 Roadside Assistance

—With vehicle breakdowns happening at any time of the day, you will want to make sure you have help around the clock to provide

lockout

services or

towing

. Endurance offers  24/7

roadside assistance

to ensure your back on the road.
Substitute Transportation

—Substitute transportation is provided with rental car

reimbursement

if your vehicle has to be in the shop for repairs. This is a great service to save money on rental car services when your car is being fixed.
Trip Interruption

—With Endurance, if your vehicle happens to break down more than 100 miles from your home, you can get reimbursed for 3 days of food and lodging.
1-Year of Endurance Elite Membership

—With each purchase of an Endurance plan, you will get 1 year of Endurance Elite Membership included free.
More About
Mercury
Warranties:
To help you get a better understanding of what problems many Mercury owners face, we have provided a few links to recalls, reviews, and problems.
General Recalls, Problems, and Defects: NHTSA-Safety Issues & Recalls
Mercury Owner Reviews: Car Brands Ratings
Mercury Automotive Recalls: Mercury Recalls
Frequently Asked Questions:
Mercury
Factory Warranty
How Long Does A Standard Mercury Factory Warranty Last?
The standard Mercury factory warranty lasts 3 years or 36,000 miles, whichever occurs first.
Is My Engine Covered Under A Mercury Factory Warranty?
Yes, the engine in your Mercury is covered under the 5-year powertrain warranty.
Can I Transfer My Mercury Warranty?
Yes, you are able to transfer the factory warranty on your Mercury to the new owner within the factory warranty period.
Frequently Asked Questions:
Mercury Extended Warranty
Where Can I Get My Mercury Serviced For Repairs?
If you have an extended warranty through Mercury, you will need to take your vehicle to a Ford dealership to have the work completed. Endurance warranty plans give you the flexibility to visit any repair shop that is ASE-certified to handle repairs.  
What Do Endurance Warranties Cover That Mercury Warranties Do Not?
Endurance warranties are going to offer more coverage levels, better prices, and additional perks than Mercury extended warranties. You will get services such as trip interruption, 24/7 roadside assistance, and rental car reimbursement. 
What Extended Warranty Covers The Most For The Best Price?
To find out which extended warranty covers the most for the best price, you will need to find out what coverages you want and what you are willing to pay for it. With Endurance, you have great choices to choose from, all of which can help cover you against common repairs.
How Do I Get A Quote For An Extended Warranty?
To get a quote for an Endurance protection plan, simply fill out the quote request form. You can have a quote in as little as a few minutes!
More like this
Make/Model

As the most rugged SUV Honda has ever offered, the Pilot offers a wide variety of benefits for those looking for an off-road capable SUV with adequate features. Like any..

Read More

Extended Warranty

The advantages of having an extended warranty can't be overstated when a surprise car repair pops up. Coverage can make a difference during a breakdown, thanks to protection against expensive..

Read More

Make/Model

As the world gradually transitions to renewable energy sources, the adoption of e-vehicles is on the rise, and Tesla has been leading the charge. Their range of electric cars is..

Read More