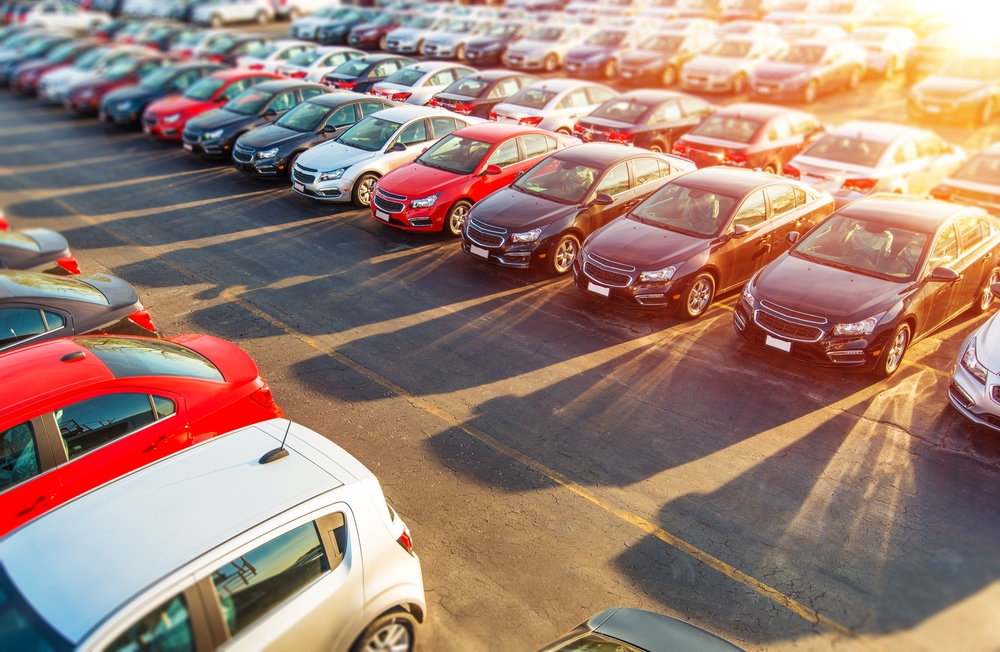 The time has come to purchase a car! We found the best used small cars that are within the price range of $12k to $14k.
These models excel in numerous categories all while having a budget-friendly price tag.
We've focused on factors like safety ratings, performance, style, and practicality when determining the best used small cars.
BEST USED SMALL CARS:
2012 NISSAN LEAF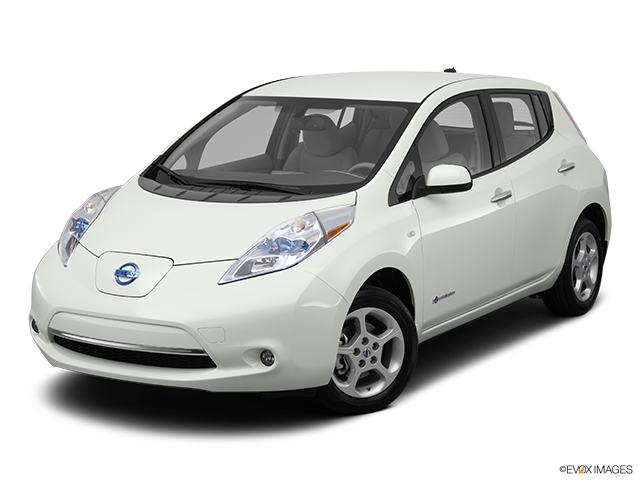 Average Price: $12,139 – $12,836
Original MSRP: $35,200 – $37,250
The 2012 Nissan Leaf is a great option for environmentally-conscious drivers who prefer compact cars. Even with its small size, the interior provides more than enough space with plenty of legroom. 
All of Nissan's standard convenience features such as the Nissan Intelligent Key entry, push-button start, Bluetooth hands-free connectivity, and automatic temperature control are included.
It's 80-kilowatt (110 horsepower) electric motor drives the car's front wheels and is powered by a 24-kilowatt-hour-ion battery pack located in the floor pan under the rear seat.
With one charge, the Leaf can go an average of 150 miles which is a great distance given the average driver travels about 40 miles a day.
The average charge time depends on the equipment you purchase but it typically ranges from 30 minutes to 20 hours. All 2012 models receive a standard battery heater, a heated steering wheel, heated front, and rear seats, and heated outside mirrors.
Electric cars require different maintenance and care, so we suggest doing some research before committing to an EC lifestyle. For example, drivers must consider how close charging stations are to their neighborhoods and if electric vehicles suit their overall lifestyle.
After looking at all these facts about the Nissan Leaf, we can agree this would be a great purchase for drivers!
When shopping for any used vehicle, there's a chance the car might not be covered by a manufacturer's warranty. Endurance offers different vehicle protection plans that can help cover sudden repair costs. Learn more about vehicle coverage options for Nissan.

2018 KIA RIO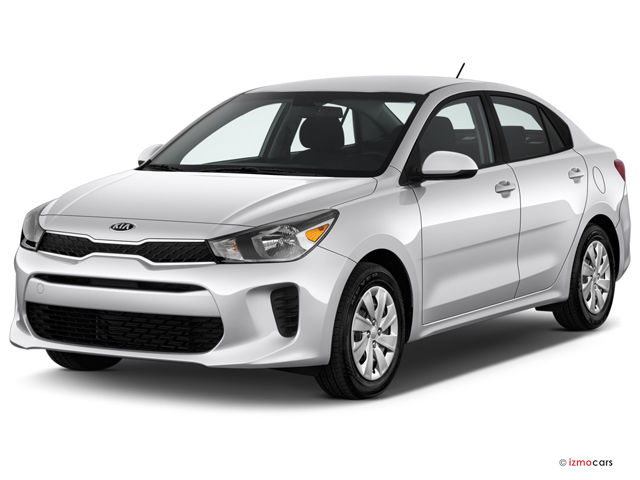 Average Price: $11,614 – $16,283
Original MSRP: $13,900 – $18,700
Drivers who are constantly driving through busy areas can benefit from this city-friendly compact car. The 2018 Kia Rio continues to receive great ratings on its reliability and overall build.
Three Kia Rio trim levels are offered in the sizes LX, S, and EX. Each one comes with a four-cylinder engine and available in the four-door sedan option or five-door hatchback.
The ultimate difference between the sedan version versus the hatchback is the interior space. The hatchback provides more space in the back, while both have a spacious front seat.
The trim level matters when purchasing a Kia Rio, especially with Kia removing the ability to add additional features.
We compared the benefits of each trim when it comes to pricing and the features offered by each. The Rio S ranks the best out of all three trims because it offers enough cool benefits without stretching your budget.
The Kia Rio S comes with Bluetooth connectivity, more USB ports (necessary especially for families!), and a rearview camera. Sometimes considering the price on a vehicle means removing quality, but Kia releases models that age well in the market.
Endurance provides the most comprehensive packages for Kia owners with additional benefits like the Endurance Elite Membership. Learn more about coverage options for KIA vehicles. 
Want to save thousands on Auto Repairs? Get Endurance!
Get a free quote now.
2017 CHEVROLET SONIC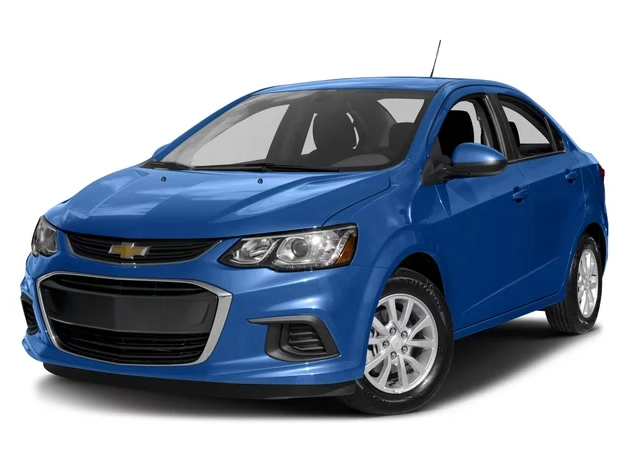 Average Price: $10,647 – $14,644
Original MSRP: $15,145 – $21,215
The 2017 Chevrolet Sonic came out three years ago and yet, is still one of the top models Chevrolet released. Chevy blew consumers away with its excellent safety ratings and reliability. 
Don't let the small size fool you—this small compact car can comfortably fit four adults and carry a decent amount of cargo. If you're into the new tech implementations in cars, the Chevy Sonic is for you.
The interior includes Android Auto, Apple CarPlay, and even offers WiFi hotspot for the social media fanatics. 
There are very slight changes in the recent models released so buying a used Chevrolet Sonic might be a better investment. The 2017 version has the most changes when comparing earlier models which is why many would consider this version the best.
Finish off the process by purchasing vehicle protection for your investment. A vehicle service contract is a service guarantee that will financially cover the costs associated with the parts and labor necessary for repairs. 
Chevy does an amazing job at building reliable models like the Chevrolet Sonic, but offer a limited extended warranty plan. Endurance can ensure costly repairs are covered when sudden breakdowns happen.
Learn more about extended warranty coverage options for Chevrolet.

2016 SCION iA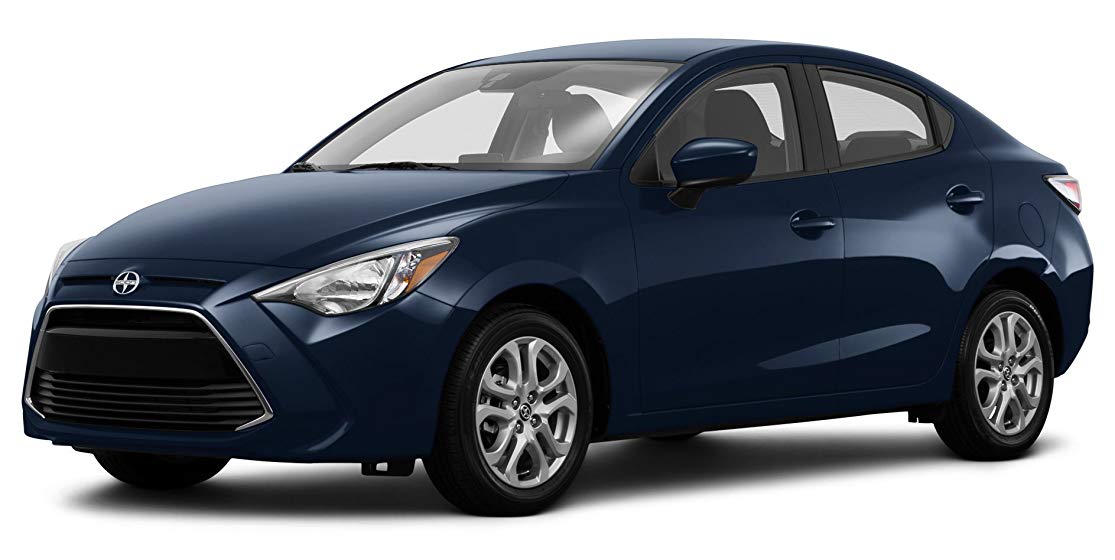 Average Price: $11,923 – $12,728
Original MSRP: $15,700 – $16,800
The 2016 Scion iA ranks high in all the important variables: great gas mileage, excellent reliability, and safety scores. We recommend this vehicle for drivers who are constantly finding themselves in the city or similar environments.
Some key features of this compact car are well-tuned steering and suspension, a high-end interior, and high scores in safety.
This compact sedan is available in a single, well-equipped trim level. Some key features are 16-inch alloy wheels, keyless ignition and entry, cruise control, a low-speed forward-collision warning system with automatic braking, and a few more.
Scion discontinued a few years back, so Toyota launched its own version of the Scion iA with the Toyota Yaris iA. There aren't any dramatic changes between the two models so sticking with the 2016 version can drastically save you money. 
Getting protection with Endurance can also ensure you're saving money in the long-run. With older vehicles, breakdowns are bound to happen at some point.
Different packages are offered for drivers with different needs, but all come with benefits you can't find anywhere else! Learn more about extended warranty coverage options for Toyota.
Save THOUSANDS on car repairs with Endurance!
Get a free quote now.
2014 HONDA CIVIC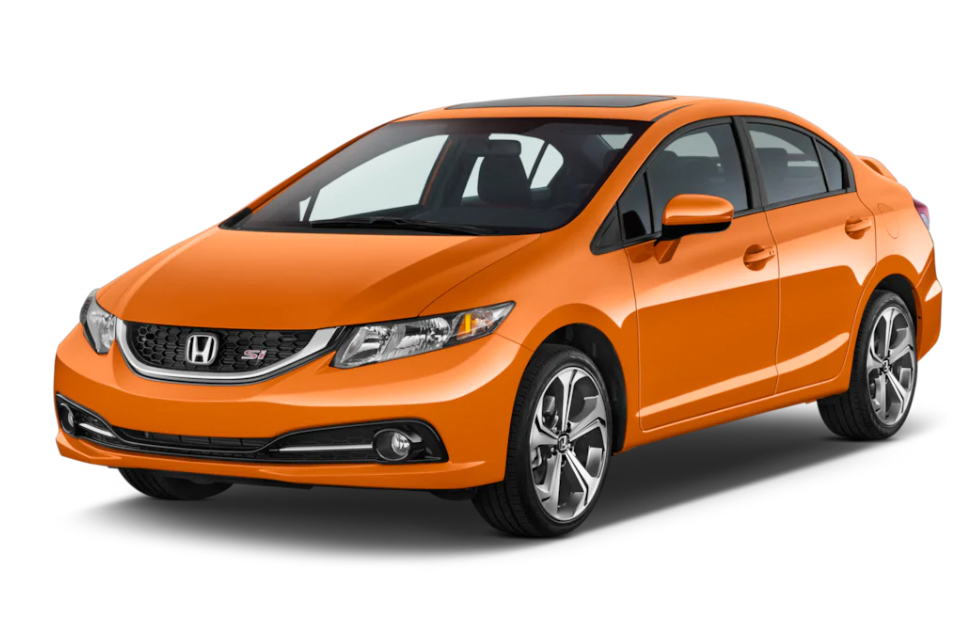 Average Price: $10,423 – $15,290
Original MSRP: $18,190 – $29,290
The 2014 Honda Civic ranks as one of the best used small cars because of several key factors. The interior of this car is stylish and also has great safety/reliability ratings.
The Honda Civic ranks relatively high in terms of gas efficiency. If you have a long commute from work or travel frequently, this is the car for you!
Honda offers this is both the sedan and coupe body style which both include an interior that provides comfort and style. The Civic rides smoothly on the road and strikes a nice balance between power and fuel economy with its four-cylinder engine.
The newer versions of the Honda Civic do offer more benefits, but its only worth the investment if those new additions matter to you. The 2014 model offers the reliability that can get you safely from point A to point B! 
Learn more about extended warranty coverage for Honda.
Some additional options are down below that offer both reliability and awesome features for a great price!
2014 Toyota Prius

2015 Honda Fit

2017 Toyota Yaris iA

2018 Hyundai Accent

2017 Kia Rio
Should I buy an extended warranty on a used car?
An extended auto warranty works to protect drivers like yourself from mechanical failure or manufacturing mishaps.
As we all know, used cars are more susceptible to breakdowns and require costly repairs from time-to-time. Extended car warranties act as a safety net in case breakdowns happen and you're not able to cover the full price.
Each plan comes with the most comprehensive protection in the market and a 1-year membership to Endurance Elite. Elite members have access to amazing benefits like a $250 shopping voucher, key fob replacement, and ID theft protection!
Endurance understands the importance of price when it comes to getting protection for your car. Because of this, we constructed flexible plans that include all these amazing perks at a great price. 
Depending on your desired level of coverage, you can be shielded from breakdown costs that can be over $1,000 (yikes!) 
Endurance provides quality protection that'll protect both you and your investment.
Follow us on social!
Instagram | Twitter | Facebook
More like this
Make/Model

If you're the owner of a Honda Accord, you certainly aren't alone. The brand has a great reputation for producing some of the most reliable cars on the road, with..

Read More

Make/Model

The last thing any Ram driver wants is to hear an odd noise while driving down the road, followed by a mechanical issue within their vehicle. Unfortunately, mechanical breakdowns are..

Read More

Make/Model

Finding yourself in the position where you are notified of a recall affecting your vehicle is never a fun situation, but it should require immediate action on your part. Depending..

Read More