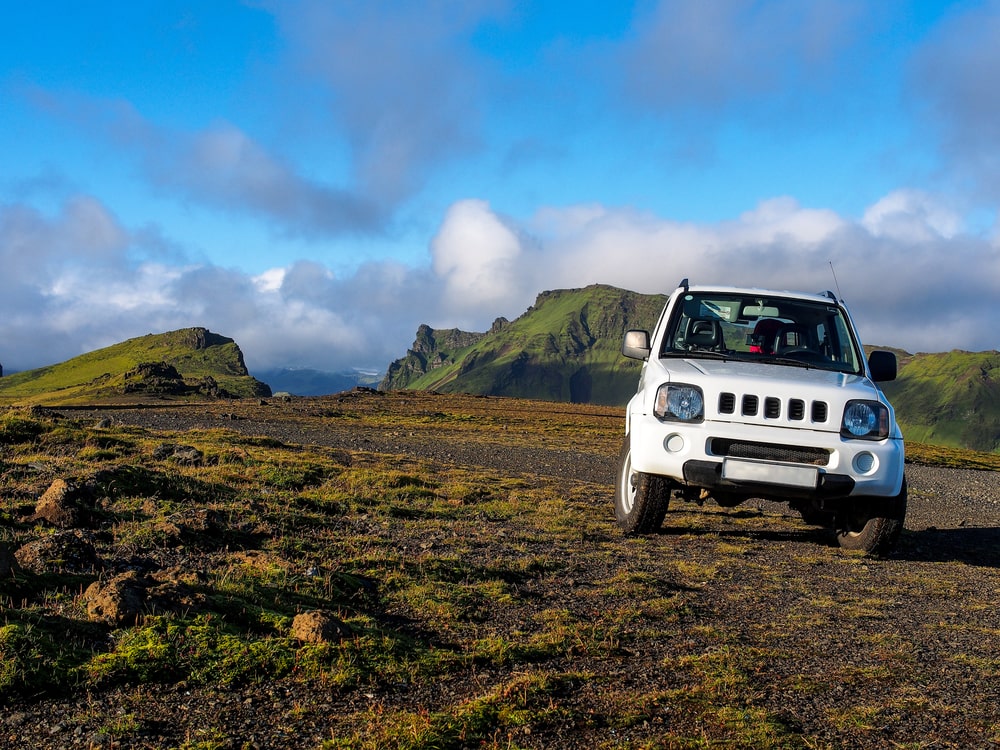 It was back in 2012, when the American division of the Japanese auto giant, Suzuki Motor Corporation, ceased operations when they filed for bankruptcy protection. This left American Suzuki owners thinking: what has become of my Suzuki manufacturer's warranty and what happens when it ends?
Suzuki struggled, but that does leave most drivers without much of a support network to honor the warranty. That's why a Suzuki extended warranty is deeply important for drivers to consider.
In this article, we are going to help Suzuki owners learn everything about what their factory warranty covered before it expired and what options they have to continue protection for their vehicle.
Suzuki's Japanese craftsmanship is known worldwide, with many vehicles still on the road today. We are going to help you make the most-informed decision on what other coverage options you should be considering such as a vehicle service contract, commonly referred to as an extended auto warranty, from Endurance.
In this article, we will cover the following questions and topics:
What was the Suzuki Factory Warranty?
When Did the Suzuki Manufacturer's Warranty Expire?
How Much Will A Suzuki Extended Warranty Cost?
What Are the Most Common Repairs on Popular Suzuki Vehicles?
How to Shop for Suzuki Extended Car Warranties.
Which Suzuki Models Qualify for Coverage?
Why Suzuki Coverage Directly from Endurance Saves Thousands.
What is Covered under Suzuki Extended Warranties?
More Information About Suzuki
While they are no longer making new Suzuki cars in the United States, there is protection available for your vehicle whether it was purchased new or used.
Endurance can save Suzuki owners thousands on car repairs with an extended protection plan that will offer you the same piece-of-mind you hand when you bought your Suzuki in the first place.
Want to Save THOUSANDS on Auto Repairs? Get Endurance!
FREE ONLINE QUOTE
WHAT WAS THE SUZUKI FACTORY WARRANTY?
Back in December of 2012, Suzuki addressed owner concerns by announcing that they would continue to honor their warranty even as most Suzuki service providers refocus their efforts on motorcycles.
Here is what the original Suzuki Factory Warranty included:
NEW SUZUKI MANUFACTURER'S WARRANTY
Suzuki 3-year/36,000-mile Bumper-to-Bumper
Suzuki 7-year/100,000-mile Powertrain Limited Warranty with no deductible
The last Suzuki vehicle that rolled out of an American factory was in 2012. That means that the final vehicle that was manufactured by Suzuki will have its limited powertrain warranty end in 2019. After that, Suzuki will no longer be required to honor their warranty.
Meanwhile, the complete bumper-to-bumper coverage that was aimed at addressing every Suzuki factory defects, only lasted up until the year 2015.
That means every Suzuki in existence beginning in December 2019 will have the following parts unprotected:
Engine
Transmission/Transaxle
Transfer Case
Drive Systems

When did the Suzuki Factory Warranty Expire?
The last generation of Suzuki vehicles was protected for up to 7-years and 100,000-miles, whichever came first. With those warranties expiring in December of 2019, Suzuki cars that are still on the road toady are left without protection.
If you want to know if or when your Suzuki powertrain warranty has expired, follow our easy-to-use chart below. If you would like a more exact date of expiration, replace "January 1" with the time that you purchased your Suzuki car, crossover, or SUV.
Suzuki Manufacturer Car Warranty Expiration Dates:
Year Suzuki Purchased:                                                     Suzuki Warranty Expiration Date:
| | |
| --- | --- |
| January 1, 2012 | January 1, 2019 or 100,000-miles |
| January 1, 2011 | January 1, 2018 or 100,000-miles |
| January 1, 2010 | January 1, 2017 or 100,000-miles |
| January 1, 2009 | January 1, 2016 or 100,000-miles |
| January 1, 2008 | January 1, 2015 or 100,000-miles |
| January 1, 2007 | January 1, 2014 or 100,000-miles |
| January 1, 2006 | January 1, 2013 or 100,000-miles |
| January 1, 2005 | January 1, 2012 or 100,000-miles |
| January 1, 2004 | January 1, 2011 or 100,000-miles |
| January 1, 2003 | January 1, 2010 or 100,000-miles |
| January 1, 2002 | January 1, 2009 or 100,000-miles |
| January 1, 2001 | January 1, 2008 or 100,000-miles |
Want to Save THOUSANDS on Auto Repairs? Get Endurance!
FREE ONLINE QUOTE
How Much Does a Suzuki Extended Auto Warranty Cost?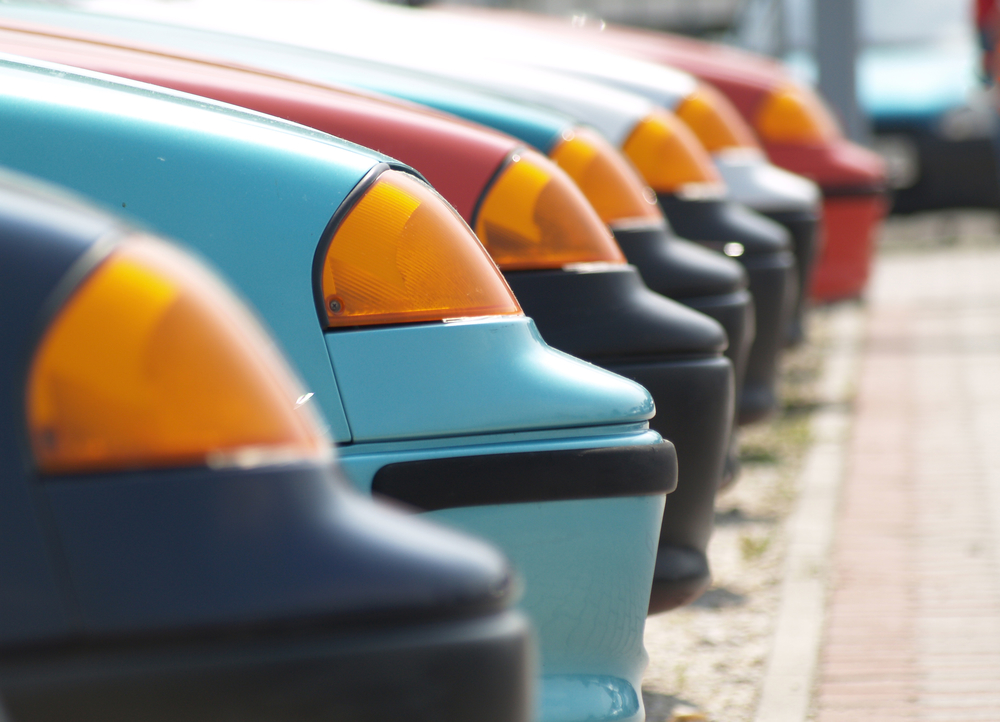 Suzuki struggled with sales throughout the years, but it was from 2010-2012 that the Suzuki Kizashi
Unfortunately, in 2012 when the company announced it would be ceasing operations in North America, any sort of support or comprehensive coverage for Suzuki vehicles has all but disappeared.
Suzuki vehicles are some of the most respected in the world, which is a shame that they couldn't carry over that success in the US. Regardless of this reliability, most Suzuki reviews tend to break down in the years five through ten of ownership.
So for Suzuki vehicles on the road today, it is only a matter of time when they will need multiple repairs at the same time. And regardless of how small or common these repairs may be, because the parts and technicians are no longer readily available, the cost of repairs can really add up.
Most Common Repairs on Popular Suzuki Vehicles:
Kizashi Water Pump Replacement from $711 to $1,018
SX4 Alternator Replacement from $451 to $600
Vitara Head Gasket Replacement from $609 to $1,343
Using RepairPal, we have highlighted some of the most common breakdowns that Suzuki vehicles experience and the average cost to fix each. While these costs above are just an estimate from RepairPal, as you can see they can add up quickly.
Keep in mind that these three parts are also some of the most critical parts of your car's powertrain that keep it moving. Multiple parts failures tend to happen the longer you wait, and the costs do add up.
For more examples of these Suzuki repair costs, see the chart below. In this scenario, we used the Suzuki Kizashi because it was Suzuki's best-seller in the U.S. and was not discontinued until the brand went defunct.
Repair Costs for Most Suzuki Kizashi Common Repairs:
| | |
| --- | --- |
| Water Pump Replacement | from $711 to $1,018 |
| Head Gasket Replacement | from $509 to $1,843 |
| Oil Pump Replacement | from $834 to $1,401 |
| Alternator Replacement | from $351 to $498 |
| Door Window Motor Replacement | from $186 to $435 |
| Starter Replacement | from $235 to $555 |
Any Suzuki purchased after December 2012 is without a warranty. Every Suzuki owner deserves to safeguard their vehicle from the high cost of repair bills. Vehicle protection is not a luxury anymore, it's a genuine money-saving option to consider when owning a vehicle.

Shopping for Suzuki Extended Car Warranties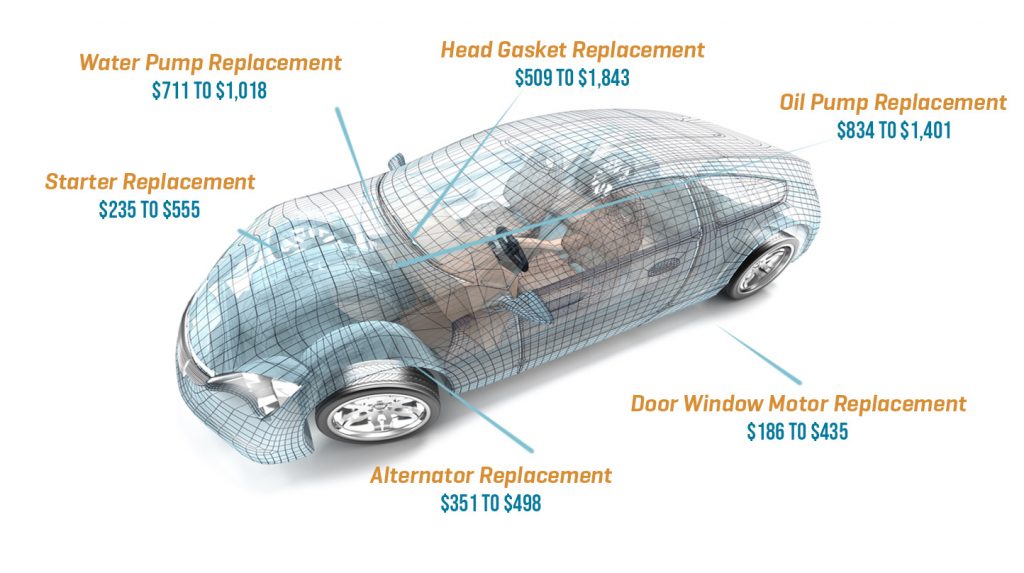 Every Suzuki model that was sold in America came with what Suzuki referred to as the True Market Value (TMV®) of a few hundred dollars below invoice. As the years go by, you will notice that prices for used Suzuki vehicles will drop. However, they won't drop very far.
While these vehicles are no longer covered under the Suzuki manufacturer's warranty, there are still coverage plans available from third-party providers to protect Suzuki owners from the high cost of auto repairs.
The best part is that every Suzuki protection plan from a reputable third-party provider can potentially go beyond the scope of what the famous Japanese automaker used to offer. Endurance can offer Suzuki owners plans that better fit their unique driving habits and coverage needs.
Endurance knows how hard it can be to find coverage for vehicles that have been discontinued or whose manufacturer has gone defunct. Every driver, regardless of who manufactured their vehicle, deserves a coverage plan that can protect their vehicle.
Endurance Can Offer Drivers:
Flexible Coverage Terms potentially up to 10 years or 150,000 miles.
Accepted by Any ASE Certified Mechanic, Not Just Suzuki Service Centers.
24/7 Roadside Assistance for Complete Peace of Mind Behind the Wheel.
Another perk is that should a Suzuki owner wish to resell their vehicle, Endurance makes it so that every plan is fully transferable. The very protection that is no longer provided by or honored by Suzuki is now available to the next Suzuki owner.
Suzuki Models that Qualify for Suzuki Extended Auto Warranty Coverage:
| | | |
| --- | --- | --- |
| Swift | Ignis | Ciaz |
| Forenza | Verona/Kizashi | SX4 |
| Vitara | Grand Vitara | Equator |
Why Suzuki Coverage Directly from Endurance Saves Thousands
Beginning in 2019, Suzuki owners were left without a means to protect themselves from future breakdowns. Anyone not in possession of the 2013 model year Suzuki is even less fortunate.
"All parts and service will be provided to consumers through our planned continuation of a service and parts dealer network," Suzuki told consumers in 2012. However, the company immediately put limitations on this claim, which is par for the course with many major automakers.
"We intend to plan to continue to provide parts and service, as long as there is consumer demand, for a reasonable period of time beyond the warranty period." With thousands of Suzuki vehicles still on the road today, the demand is certainly there.
Coverage from Endurance will allow Suzuki drivers to use aftermarket parts makers and non-Suzuki repair facilities, making it even easier to get their car repaired. These parts are readily available at major auto parts chains and many more independent shops, where Suzuki does not control the pricing.
Want to Save THOUSANDS on Auto Repairs? Get Endurance!
FREE ONLINE QUOTE
Benefits of Endurance Suzuki Protection Plans
Vehicle service contracts, commonly referred to as extended auto warranties, provided and executed by Endurance are the top-rated coverage plans available to Suzuki drivers.
is hugely beneficial for Suzuki owners wanting to hold onto their vehicles.
Beyond the fully customizable coverage plan itself, Endurance customers also have access to the following perks and privileges:
Payment options and plans that can fit any budget.
Award-winning customer service to assist you when you need it.
Your choice of a licensed repair facility to work with.
Claims paid directly to the repair centers, no reimbursement required.
A risk-free 30-day trial period with a money-back guarantee.
WHAT IS COVERED WITH A SUZUKI EXTENDED CAR WARRANTY?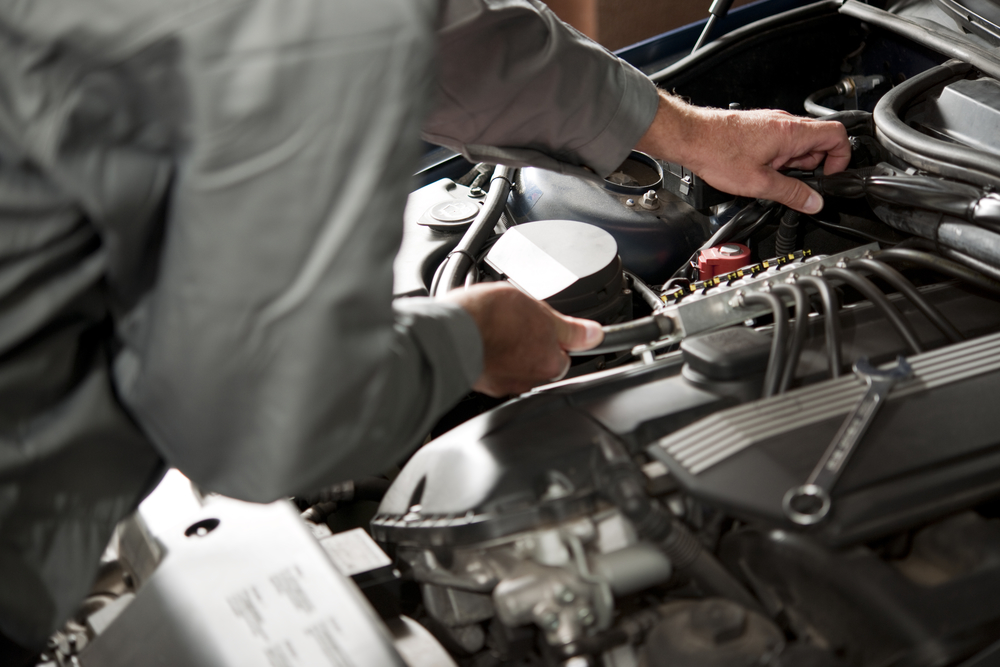 While Suzuki might have struggled with sales in the past, they did maintain a level of quality control. Sadly, all great things must come to an end. This means no new Suzuki vehicles, unless you are in the market for a motorcycle.
This also means that parts for American-model Suzuki vehicles are no longer in production, increasing the demand and price of parts and repairs. If you are not protecting your Suzuki with an extended protection plan for Endurance, you could be unecessisarily spending thousands of dollars on car repairs.
Coverage from Endurance can cover repairs (including parts & labor) for the following components (and more!):
Air Conditioner
Brake Systems
Cooling System
Drive Axle Assembly
Electronic Components
Engine
Front & Rear Suspension
Fuel System
Transfer Unit
Transmission
Turbocharger / Supercharger
More Information for Suzuki Owners:
If you're worried about the lack of protection on your Suzuki, be sure to check out their website often to be aware of any safety recalls and owner testimonials. Even though Suzuki may not be making Vehicles in the U.S. anymore, they are still required to list any safety recalls or manufacturing defects.
While they may have said "sayonara" to America, Suzuki's legacy still lives on. Every Suzuki driver needs to be able to save on keeping their cars up and running instead of paying directly out of pocket for all too common repairs. That's why you should check out all the information and buy with knowing that Endurance will continue to protect your Suzuki for the road ahead.
Suzuki Customer Service Phone Number: 1-(800)-762-2737
Suzuki Company Website: http://www.suzuki.com/
Suzuki Auto Recalls: http://www.suzukiauto.com/.
General Recalls, Problems, and Defects: NHTSA.gov/Recalls
Suzuki Owner Reviews: ConsumerReports.com/Suzuki

*A Vehicle Service Contract (VSC) is often referred to as an "extended auto warranty", but is not a warranty.  A VSC does, however, provide repair coverage for your vehicle after the manufacturer's warranty expires. A VSC is a contract between you and an administrator that states what's a covered repair and what's not. Endurance is an administrator of VSCs and does not sell warranties.*
More like this
Make/Model

As the most rugged SUV Honda has ever offered, the Pilot offers a wide variety of benefits for those looking for an off-road capable SUV with adequate features. Like any..

Read More

Make/Model

As the world gradually transitions to renewable energy sources, the adoption of e-vehicles is on the rise, and Tesla has been leading the charge. Their range of electric cars is..

Read More

Make/Model

Originally formed from the remnants of the Henry Ford company, Cadillac is arguably the most quintessential American car brand in existence. Founded over 100 years ago, they were the first..

Read More