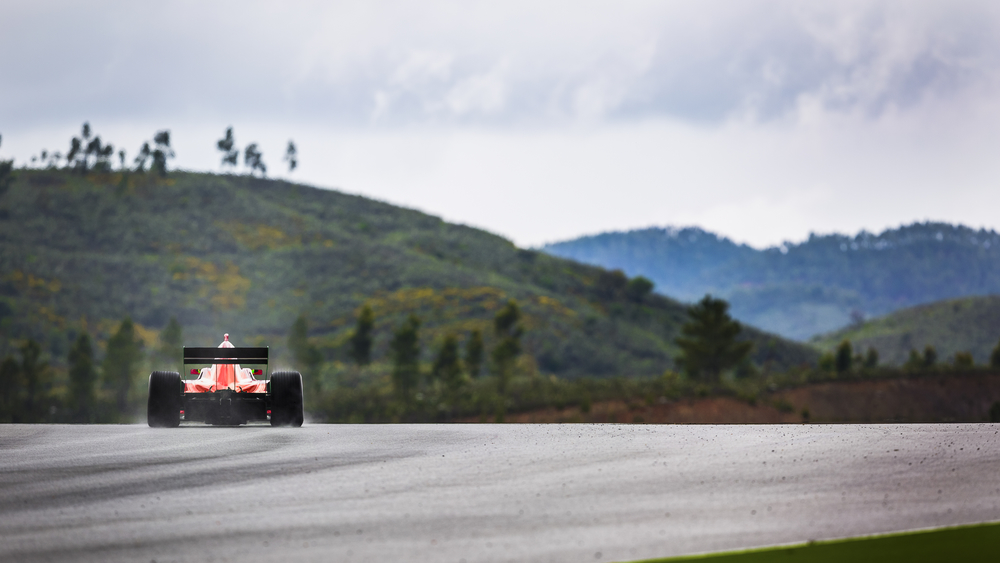 When at their very best, motorsports have both pushed and inspired countless moment of great innovation for all of the automotive world. However, every now and then there come race cars that have the misfortune of pushing too far ahead too soon. This makes these competing vehicles breaking rules as often as they break records.
The following 9 cars are among the greatest motorized machines ever made. Unfortunately they "flew too close to the sun" so to speak and were essentially banned for being too fast and too cool for school:
1968 Lotus 56
British racing legend Graham Hill once found himself behind the wheel of one of Andy Granatelli's Lotus 56 4WD Turbine Cars at Indianapolis Motor Speedway. Sadly, the turbine-powered Lotus 56 never won the Indy 500 in fact it actually crashed, but it got enough attention and was fast enough be banned after it's one and only appearance in 1968. The car used a Pratt & Whitney turbine engine and four-wheel-drive in order to qualify on pole and it actually lead most of the race, it was a failed fuel pump that cut the run short a few laps short of the finish. In response, four-wheel-drive and turbines were promptly banned from the track.
1967 Penske Chevrolet Camaro Z/28
Mark Neary Donohue, Jr., aka "Captain Nice", was an American racecar driver known for his ability to set up his own race cars solo before driving them to victories. As such, he earned a reputation for consistently bending the rulebook, if not outright cheating. Most notably was his Penske Camaro Z/28–which had body panels dipped in acid to reduce weight and a "safety" cage that gave it tons of rigidity. That car is one of the most notorious racers in all of motorsport. So much so that when Trans-Am organizers wised up to what Donahue was doing, they banned every so-called "Lightweight," subsequent vehicle even after Donohue managed to sneakily enter it the following year, disguised as a 1968 model.
1973 Porsche 917/30
Another car once driven by "Captain Nice," this one proves that a race car is just too fast for its own good. The Porsche 917/30 Can-Am uses a turbocharged the flat-12 from its Le Mans-winning 917 in order to produce a ridiculous 1300 horsepower, embarrassing the previously-dominant McLaren team in the process. Can-Am's organizers then imposed a fuel limit on turbocharged cars for the 1974 season, so the Penske and Porsche teams were then forced pulled out of the race.
2001 BMW M3 GTR
A recent car, this is a straight-six in the E46-generation BMW M3 and it's a masterpiece of engineering. Unfortunately that meant it did not quite qualify for the American Le Mans Series (ALMS). BMW's then went too far by dropping a 500-hp V8 to build a small handful of road cars to satisfy homologation requirements, in order to demolish their competition outright. Then the ALMS changed the homologation requirement to 100 road cars in 2002 forcing BMW to pull the plug on the mighty GTR.
1992 Williams FW14B
For the 1992 F1 season, no one could catch up to Nigel Williams due to the car's notable usage of an innovative active suspension system. What makes this system unique is that it was programmed to actually anticipate surface changes on a race track, but rival teams complained that it was too expensive to develop. The technology was banned in 1993.
1992 Nissan Skyline GT-R Group A
This car has been coveted by Japanese car fans for decades and rightly so. It uses a turbocharged straight-six and a truly genius all-wheel-drive system. In the 90s, the R32 Skyline GT-R was undefeated in its reign in the in Australian touring circuits. The governing body of that organization did not share in the enthusiasm however and so they banned turbo-charging and all-wheel-drive, ending the Skyline GT-R's time down under.
1969 Dodge Daytona/1970 Plymouth Superbird
Mopar's Aero cars were once thought of as NASCAR's most daring innovators, and their aerodynamics were far more advanced than their tires could handle at the time. In the 70s, the Dodge Daytona and Plymouth Superbird could easily hit 200 mph, but NASCAR imposed a power limit on cars with wings for 1971, under assumption that the cars were too fast for the time. Soon after, the big wings and pointy noses disappeared for NASCAR forever.
1970 Chaparral 2J
Jim Hall was known for a fleet of Chaparrals that were some of the most unusual cars to ever make their way on a track, but they were also downright brilliant. The 2J is our favorite because we think it represents the pinnacle of Chaparral methodical madness. It uses two fans powered by a snow blower engine in order to "suck" the car down to the ground. The resulting down-force was so massive even at "low" speeds. Even though mechanical hiccups prevent the car from winning its races, the down-force system was still banned before we could see the full capability of such a system.
1978 Brabham BT46B
F1 legend Gordon Murray once reinterpreted the 2J's innovation for a single race during the 1978 season with the Brabham BT46B. Known for having a huge fan driven off the gearbox in order to suck the car to the ground, much like the Chaparral, actually allows drivers to corner at virtually any speed they want. Niki Lauda won the Swedish Grand Prix, the BT46B's first race, but Lotus and other teams threw a tantrum, banning and ending the short reign of the "vacuum car" in Formula 1.
More like this
Motorsports

Being a safe driver doesn't just apply to cars or motorcycles—it includes motorists for every type of motor vehicle and any type of roadway. And with the rise in motorsport..

Read More

Motorsports

The summertime is the perfect time to hit the road for fun and adventure. And for the 2.93 million NASCAR fans across the country, heading off to catch one of..

Read More

Motorsports

One of the biggest names in modern motorsports Jeff Gordon left pretty big shoes to fill when he retired from racing, seemingly forever. Now he mostly provides commentary for NASCAR...

Read More