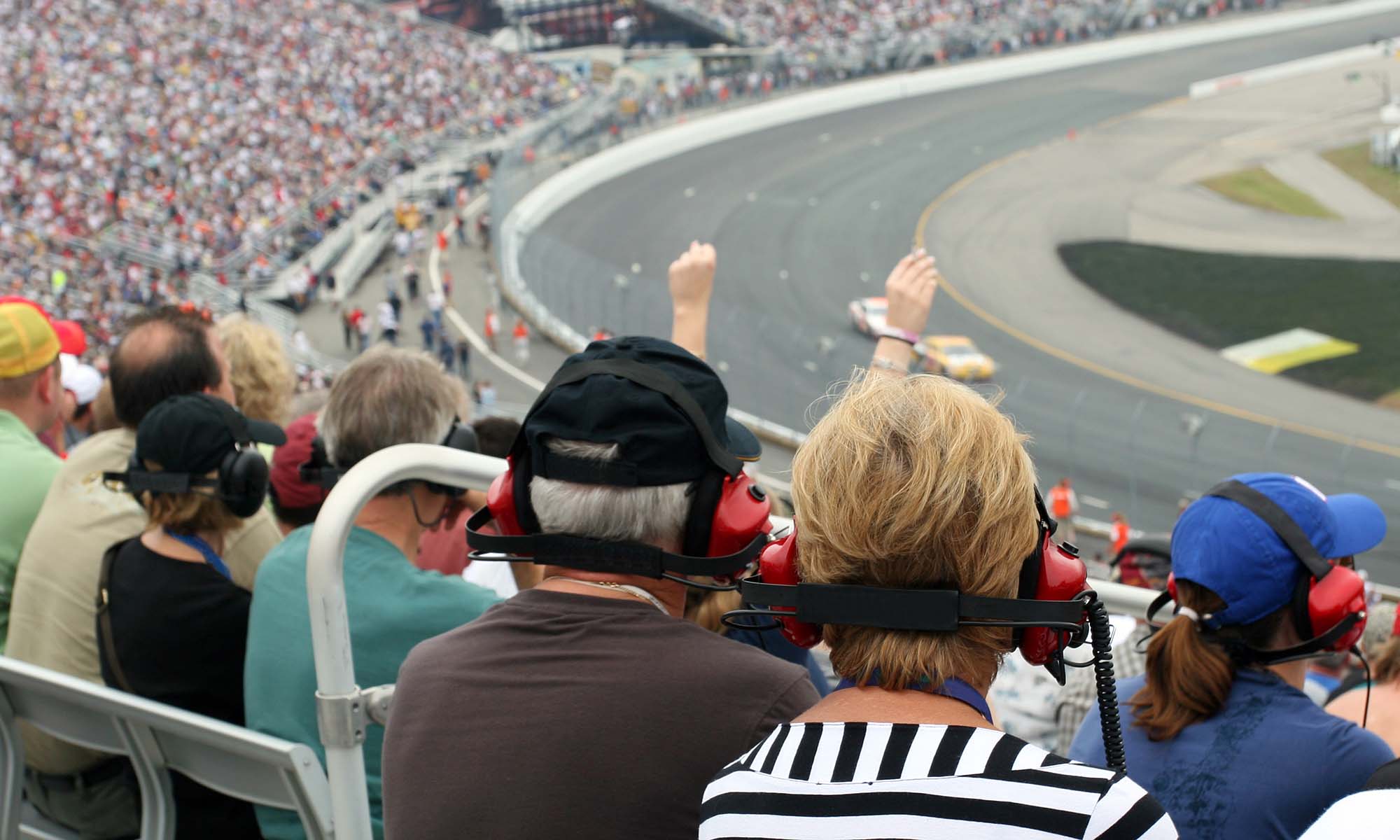 The summertime is the perfect time to hit the road for fun and adventure. And for the 2.93 million NASCAR fans across the country, heading off to catch one of the many upcoming races, like the Coca-Cola 600, the Toyota / Save Mart 350, the Ally 400, or the Verizon 200 at the Brickyard can make for the perfect trip. 
Yet, despite NASCAR's popularity, many casual viewers and even diehard fans alike aren't familiar with its beginnings. So, before you head out to your place in the grandstands, learn more about the history of NASCAR.
The History of NASCAR
First things first, we can't get into the history of NASCAR before we dive into the details of what exactly "NASCAR" stands for. And to put it as simply as possible, It stands for the National Association for Stock Car Auto Racing. What's a stock car, you ask? The original meaning refers to an unmodified production vehicle (similar to base model cars). Still, today's "stock cars" are purpose-built racers with little in common with what rolls off the assembly line.
NASCAR's Origin Story
Long before anyone had the idea of organizing stock car races, moonshiners would attempt to outrun the authorities during Prohibition. These efforts led to modifications like reworked engines and lighter bodies to create faster cars. These vehicles looked "stock," but they could easily outmaneuver their pursuers. 
Then, in 1933, the passage of the 21st Amendment all but eliminated the demand for illegal alcohol, thus ending the need for moonshiners to outrun the authorities. But, with more time and souped-up cars on their hands, these bootleggers turned to informal racing as a way for them to showcase their driving skills and mechanical prowess. 
Fast forward to December 14, 1947, when one driver, Bill France Sr., held a meeting in Daytona Beach, Florida, to organize stock car racing. And it was this gathering that led to the creation of NASCAR.
NASCAR's Early Years (1948-1971)
For NASCAR buffs, February 15, 1948, is a meaningful date as it marked the organization's first sanctioned race. The contest was held on a beach road crouse in Daytona Beach, Florida (11 years before the opening of the famous Daytona International Speedway), with Red Byron as the first winner of a NASCAR race.  
The following year, the organization's first "Strictly Stock" competition was held at the Charlotte Fairgrounds Speedway in North Carolina. The race is also noteworthy for including the first woman to compete in a NASCAR premier series event (Sara Christian finished 14th).
NASCAR racing continued to gain popularity over the next decade. On February 22, 1959, more than 41,000 fans attended the first Daytona 500. The photo-finish results confirmed Lee Petty (Richard Petty's father) as the winner by just two feet. The race continues to be held in February every year and is the most prestigious event in NASCAR's lineup. In December 1963, Wendell Scott, racing at Jacksonville Speedway, became the first African-American to win a premier NASCAR race. 
NASCAR 2.0 (1972-1992)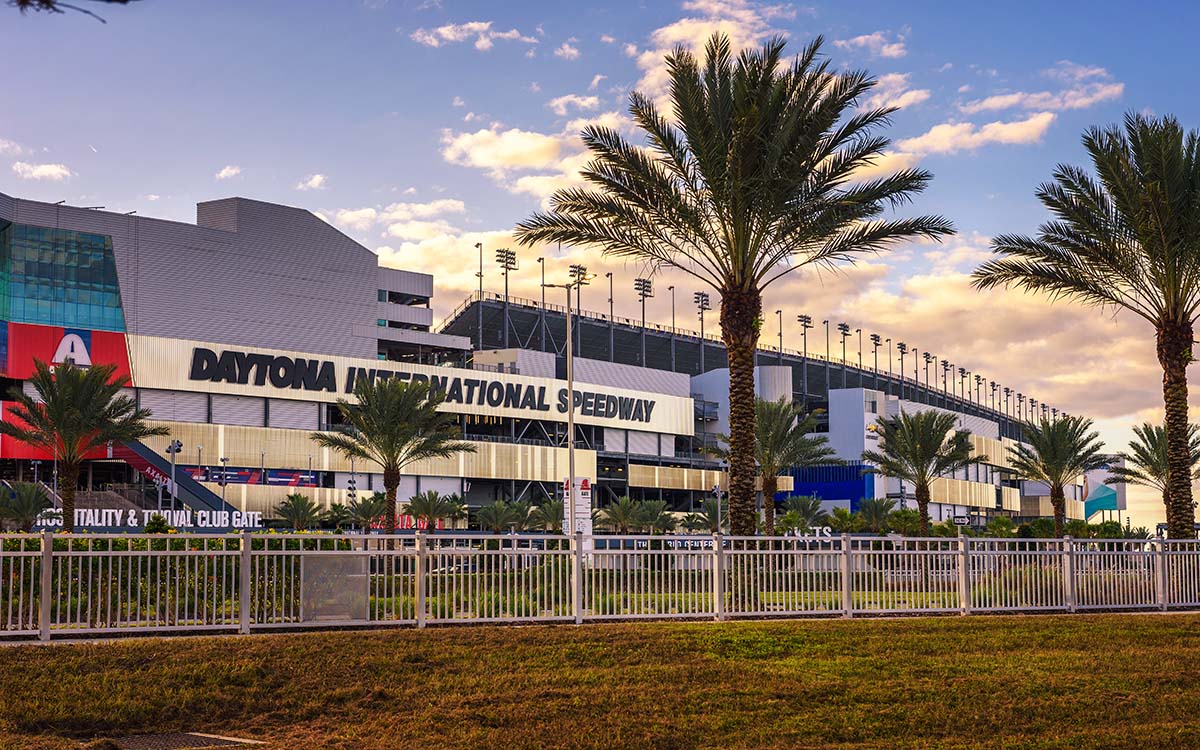 Bill France Sr.'s children have been involved in NASCAR operations since the 1950s (the organization remains a privately-owned family business to this day). And in 1972, France Sr. handed NASCAR's leadership over to his son Bill France Jr. As NASCAR's second president, France Jr. was instrumental in expanding its races beyond its Southern roots and onto the national stage. NASCAR also began to grow in overseas markets. 
In 1979, France Jr. inked a deal with CBS Sports to televise the Daytona 500, the first national live flag-to-flag coverage of a major NASCAR contest. The timing couldn't have been better, as a significant snowstorm kept people home (and on the TV) in the Northeast and Midwest. Viewers watched a nail-biting race that saw Richard Petty cross the finish line while Cale Yarborough and Donnie Allison collided in the last lap. 
The victory is part of Petty's record seventh NASCAR Cup Series championship. Then, in 1984, Petty reached his 200th and final victory at the Firecracker 400, a record that has yet to be surpassed to this day.
While Petty's success during this era was iconic, arguably one of the most memorable moments came in the 1992 season finale at Atlanta Motor Speedway during a "passing of the torch," so to speak. That's because this race marked the end of Richard Petty's legendary career while also being the first race of soon-to-be legend Jeff Gordon. 
The Loss of an Icon (1993-2001)
NASCAR is marked by foretelling tragedies in the early 1990s. In 1992, Clifford Allison (Davey Allison's younger brother) lost his life during a practice crash for the NASCAR Busch Series. And catastrophe was compounded a year later when Davey Allison and Alan Kulwicki died in separate wrecks, shocking the NASCAR world.
But, while 1992 saw the passing of three drivers, things began to look up for NASCAR with the debut of the Brickyard 400 in 1994 at the legendary Indianapolis Motor Speedway, where Jeff Gordon raced to victory at the 2.5-mile track just two days after his 23 birthday. Later in the year, Dale Earnhardt Sr. matched Richard Petty's championship record by achieving his seventh thanks to a win at North Carolina's Rockingham Speedway.
By the end of the decade, NASCAR continues to move into the mainstream as race coverage expands to Fox, NBC, and Turner Sports. But the NASCAR world came to a standstill once more with the February 2001 death of Dale Earnhardt Sr. in a crash during the final lap of the Daytona 500 at the legendary Daytona International Speedway. This tragic and shocking event would lead to rule changes requiring all NASCAR drivers to use neck-stabilizing equipment, called a HANS device, to help improve overall driver safety.
A New Era (2002-2016) 
Created in part by Dale Earnhardt Sr.'s death, NASCAR opened its Research and Development Center in Concord, North Carolina, in 2003. The state-of-the-art facility provides safety testing and performance engineering services to race teams and automakers. At the same time, Bill France Jr's son, Brian, becomes head of NASCAR. 
2004 sees the mantle of a chief sponsor move from R.J. Reynolds' Winston tobacco brand to communications company NEXTEL. NASCAR also implements a change in how points are scored for the championship. The inaugural class of the NASCAR Hall of Fame appeared in 2010. Richard Petty and Junior Johnson receive on-site honors, while Dale Earnhardt Sr., Bill France Sr., and Bill France Jr. are posthumously recognized. 
Danica Patrick brings her IndyCar success and notoriety (including a rookie of the year award and being the first woman to win an IndyCar Series race) to NASCAR. In 2012, she was voted the most popular driver and became the first woman to win a pole position in premier series history just a year later. 
This period of NASCAR history wraps up as Jimmie Johnson joins Richard Petty and Dale Earnhardt Sr. with a record-setting seventh premier series championship victory in 2016. Monster Energy takes over from Sprint/NEXTEL as a main NASCAR sponsor.
NASCAR Today (2017-Present) 
NASCAR introduced numerous changes ranging from how commercial TV breaks are timed to the introduction of a playoff format. The sweeping updates beginning with the 2017 season are designed around keeping fans engaged in each head-to-head event. 
NASCAR acquired the Automobile Racing Club of America (ARCA) the following year, a Midwest sanctioning organization for stock car racing. Over the years, ARCA has developed as a launching pad for drivers seeking to enter NASCAR's national series. Also, during this time, Brian France stepped down from NASCAR leadership as Jim France took the helm. Jim is the son of Bill France Sr. and brother of Bill France Jr. 
The history of NASCAR includes virtual racing or eSports, which have been around since 2010; the partnership with iRacing received several upgrades beginning in 2018, including a closer tie-in with the real-world NASCAR series. In 2020, the NASCAR Coca-Cola iRacing Series debuts with a $300,000 prize pool and televised coverage. 
Like all professional sports, NASCAR was affected by the COVD-19 pandemic in early 2020. But, swift action (such as closing the stands to the public and reducing the number of on-site personnel) enables NASCAR racing to get back to competing in May before other sports. Home-bound fans flock to the televised race coverage and a partial return to normalcy. 
Racing for 2022 has returned chiefly to full crowds and a full schedule. NASCAR also brings back a qualifying formula for each premier series race, a practice that was discontinued over the previous two years in response to the pandemic.
Endurance Helps Keep Your Car on the Road
An auto protection plan from Endurance is the next best thing to having a pit crew on hand; it's coverage that safeguards against breakdowns and unplanned repair expenses. Choose from a variety of options, including the Advantage protection plan for up to $3,500 in yearly maintenance services, including oil and filter changes, tire rotations, brake pad and wiper blade replacements, and diagnostic services. Or, you can get comprehensive coverage for select luxury vehicles from popular automakers like Mercedes-Benz, BMW, Porsche, Audi, Land Rover, Jaguar and more.
All Endurance customers are eligible for one year of Elite Benefits for just a small activation fee, including extra perks and savings such as up to two tire replacements or repairs, collision discounts, key fob replacements and even up to $1,000 in total loss protection. Plus, every Endurance plan automatically comes with 24/7 roadside assistance, trip interruption coverage, rental car reimbursements, flexible payment options, and a 30-day money-back guarantee. 
Discover the advantages of an Endurance plan by requesting a free, no-obligation quote. Or, call (800) 253-8203 to speak with a member of our award-winning customer care team to find the right auto protection plan for you and your vehicle. You can also visit the Endurance blog for expert-written articles on car care tips, DIY maintenance how-tos, make/model comparisons, and other informative and fun topics. 
More like this
Motorsports

Being a safe driver doesn't just apply to cars or motorcycles—it includes motorists for every type of motor vehicle and any type of roadway. And with the rise in motorsport..

Read More

Motorsports

One of the biggest names in modern motorsports Jeff Gordon left pretty big shoes to fill when he retired from racing, seemingly forever. Now he mostly provides commentary for NASCAR...

Read More

Motorsports

The thing about NASCAR is that although the drivers are in constant completion with one another and drive for different "teams" they still think of themselves as part of a..

Read More