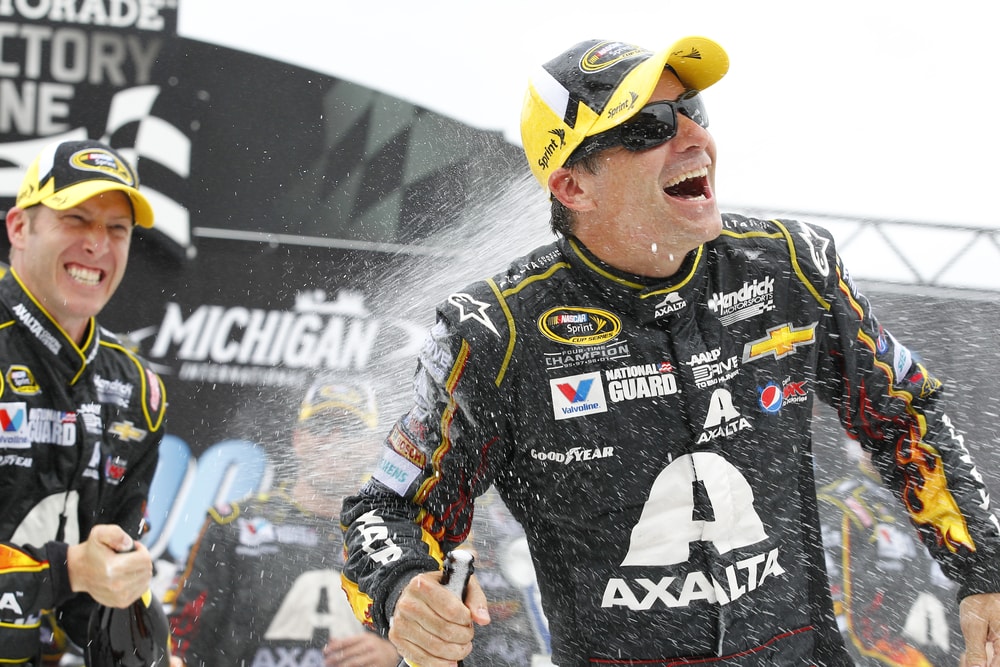 One of the biggest names in modern motorsports Jeff Gordon left pretty big shoes to fill when he retired from racing, seemingly forever. Now he mostly provides commentary for NASCAR. However it seems that his biggest fans and followers who would be happier if he was behind the wheel instead of in a broadcast booth could have their dreams come true…. In a manner of speaking.
Jeff Gordon Speaks to Fans About Returning to Racing
When Jeff Gordon took to Twitter, he participated in an official Question & Answer session. During that live chat the four-time champion turned Fox Sports commentator revealed that he's been thinking about returning to behind the wheel and maybe giving the Camping World Truck series a try.
Jeff Gordon is known for having nine of the biggest wins while racing NASCAR's shortest track. And that includes his very last victory in the series back in 2015. However he's never actually raced a NASCAR truck before. And perhaps Martinsville will be the place where he finally does that and finds success. According to Jeff, he still really likes the short tracks. However he had some trepidation about even doing them on a part-time basis at about a mile-and-a-half or a superspeedway. He says he's just happy to be up in the booth and out of the car right.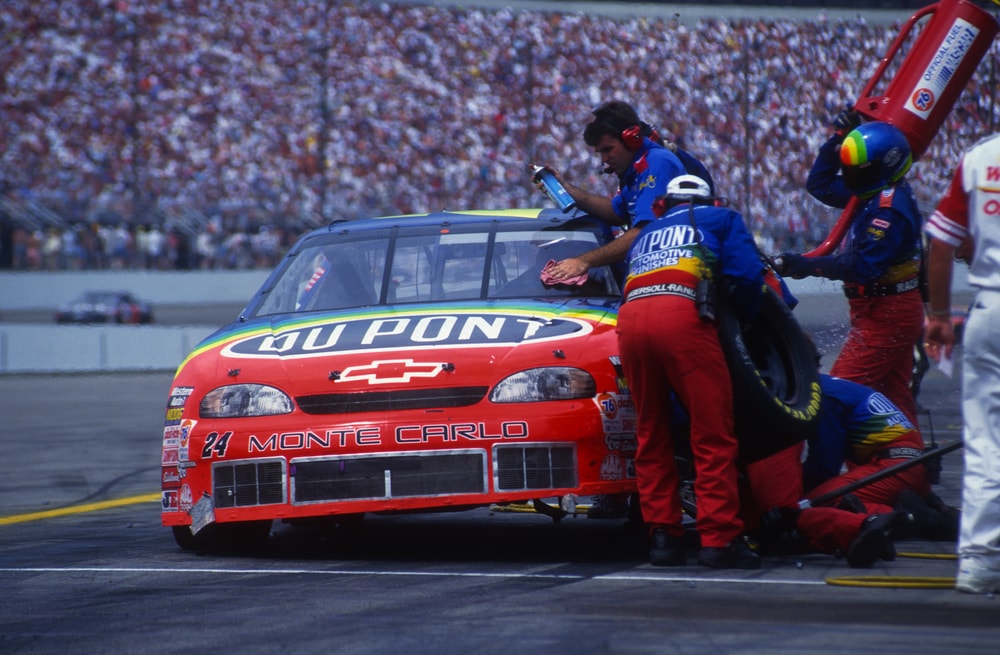 However when he was pressed to bring up Martinsville Speedway his tone changed significantly. In fact, he even said that the event would be amazing and he would be in. He then said that was just him thinking out loud. Even if Gordon doesn't choose to drive again make it, Martinsville the event will still be a sight to see.
A History of Jeff Gordon and NASCAR
Perhaps a return to the track is unlikely. However that doesn't mean he'll be forgotten any time soon. Take for instance, the Dover International Speedway, the very same track where Gordon got his start, they honored him with a new marquee plaque. And this plaque will be hung in the famed "Monster Monument" at Victory Plaza right there in Delaware.
That makes Jeff the fourth NASCAR racer honored with this plaque. The other racers would be older NASCAR legends Bobby Allison, David Pearson and Richard Petty.
Jeff Gordon retired from driving after the 2015 season but now he regularly serves as an analyst with Fox Sports.
Once upon a time he sat behind the wheel of the pavement grinder when Dover switched to concrete in 1994. In fact he was one of the workers who helped to put up the dedication of the Monster Monument.
And now he's about to be honored on that very same monument. There's no denying that he's earned it. Jeff Gordon certainly left a huge mark on NASCAR. He was for all intents and purposes the face of NASCAR from the 90s well into the 2000s. Some say he truly became the Jeff Gordon the sport knows and loves when he challenged the legendary Dale Earnhardt Sr. for the role of top dog in NASCAR throughout the 1990s. Eventually he became a regular rival for none other than Dale Earnhardt Jr. There's definitely a drama to be made about that. Even if all the men involved insist they are close friends.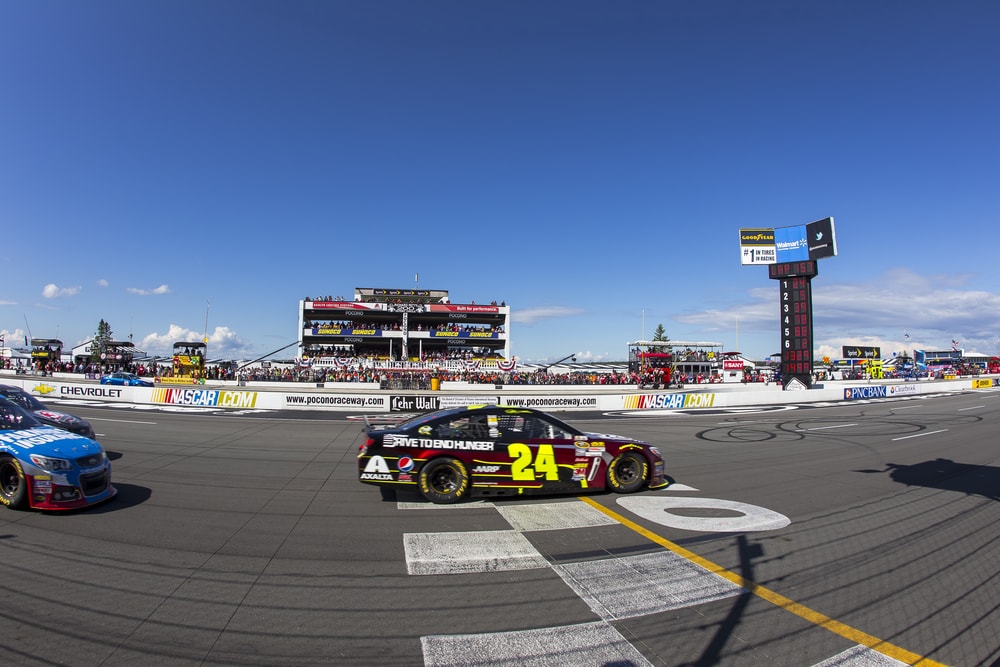 Jeff Gordon: whether you ride again or leave the motorsport scene completely, you've definitely earned that plaque and fan following.
More like this
Motorsports

Being a safe driver doesn't just apply to cars or motorcycles—it includes motorists for every type of motor vehicle and any type of roadway. And with the rise in motorsport..

Read More

Motorsports

The summertime is the perfect time to hit the road for fun and adventure. And for the 2.93 million NASCAR fans across the country, heading off to catch one of..

Read More

Motorsports

The thing about NASCAR is that although the drivers are in constant completion with one another and drive for different "teams" they still think of themselves as part of a..

Read More