Protect your vehicle with custom coverage from Endurance.
Shop Now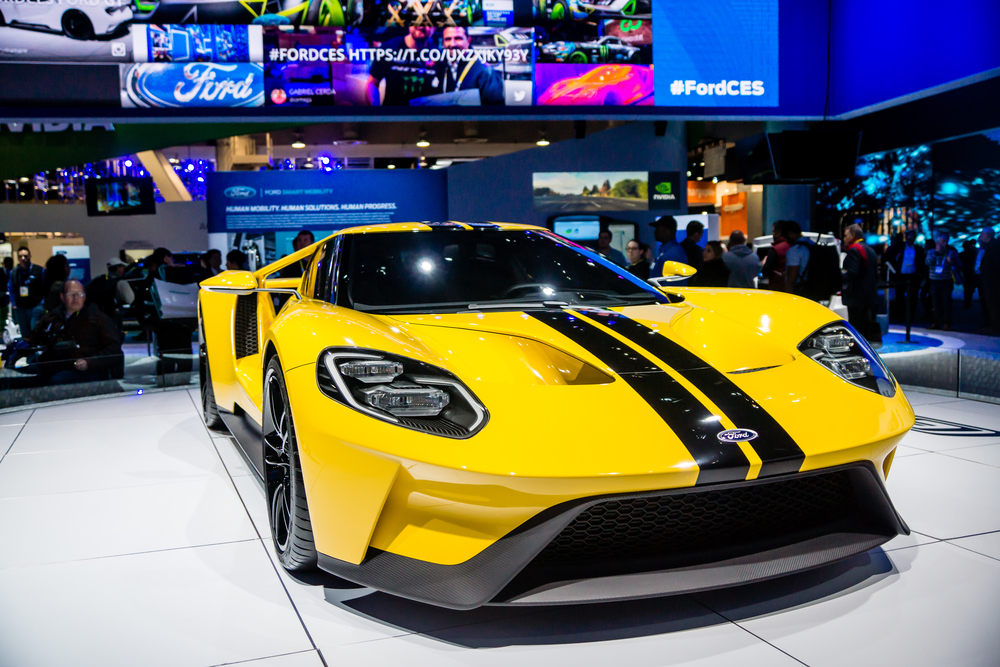 As with all tech showcases, CES 2017 will reveal all the latest developments in a wide array of gadgets and technological gizmos. What we will be focusing on is the progress made with cars and the automotive industry. Don't get me wrong, I appreciate the technological merit of drones and phones and the like as much as the next person, but here at Endurance, our passion is the automotive.
In terms of automotive development, start-ups are being surpassed by the big boys in the market, but that's to be expected. The automotive world is perhaps one of the most expensive industries to enter and be successful in, so it makes sense that big companies like Fiat-Chrysler and Honda are on the ball more so than a company like Delphi (who is that, you ask? My point exactly).
Let's take a look at this list of carmakers to see what we can expect from them during this exciting CES 2017 event:
Ford
This year Ford will be sporting its second generation Ford Fusion Hybrid vehicle. This marks the achievement of being Ford's first autonomous car, and it plans to make self-driving cars available to the market by 2021. What we are seeing here at CES will be a preview of that.
Ford also revealed that it will be partnering with Amazon to offer Alexa, Amazon's equivalent of Siri and Google Assistant, in their new models. This partnership will considerably expand their Sync 3 Applink features. With Alexa, drivers will have access to their audiobooks, music, home security systems, garage doors, newsroom updates – pretty much anything you can think of. You'll even be able to shop, though they should probably limit that to when drivers are in park. Autonomous driving cannot come soon enough, for how else will I be able to buy my bath bombs in such an efficient manner?!
Faraday Future
Being touted as a potential Tesla-killer, all eyes are on Faraday Future as they plan to show us their electric SUV – the FF91. Apparently it is quicker than a Tesla while being able to last longer, too. It's got a massive 130 kW battery which can fuel the car with nearly 400 miles of electricity. The car promises to have features like being able to unlock when the driver approaches the car, or when the driver exits the car. Faraday Future has received a fair amount of criticism in recent history, mainly tied to funding issues and broken promises of making a production facility. So having a successful CES event will be good for their image.
Fiat – Chrysler
Fiat-Chrysler too is looking to debut a full-blown electronic vehicle of their own this week. If you've been following these sorts of things, then it shouldn't come as a surprise that their Pacifica minivan will be a prime spot within their showcase. There is talk of an electric Maserati being revealed, too. What CES does provide for Fiat-Chrysler is the perfect opportunity to really hammer in their partnership with Waymo, Google's autonomous car and ride-sharing program. A lot of questions surround the app, and now would be the perfect opportunity to give us some of the answers that we are dying for.
Nissan
This one is vague. Automotive juggernaut and Nissan CEO, Carlos Ghosn, is promising a "substantial announcement" at his keynote presentation this year. What the CEO does promise is that he will "discuss a major technological breakthrough in the realization of a zero-emission, zero fatality world for everyone." Could this mean we will be seeing a possibly autonomous Leaf? Maybe, maybe.
Honda
Ride assist motorcycles?! That don't need a kickstand?! Not even one gyroscope in use?! Motorcycles claim the lives 27 times more than compared to cars. This sort of technology is not only a novelty, but could prove to save lives.
Honda will also be revealing the Honda Neuv (pronounced New V). She's an AI so make sure to be nice to her. Neuv is the project name, the AI's actual name is Hana. To quote Top Gear: "She pays attention to your likes and dislikes. She will remember which coffee shops you like to stop by, and when the heart-rate monitor in the seat recognizes you're a wee bit stressed or your angst ridden face is picked up by facial recognition, she'll suggest you pay a visit, even ordering your favorite drink (from said coffee shop) on the way."
Autonomous cars are one step, introducing AI into them is quite another. To be honest with you, this one boggles my mind (in a good way). A potential feature is your self-driving car can be used as a ride-sharing device while, say, you are at work or are asleep at home. This completely transforms the potential of your personal vehicle. People who want to earn extra money with Uber or Lyft but can't, either due to time constraints or not being comfortable driving strangers around, have this burden completely lifted. Yes, please, I'll take ten.
These companies, at least we predict, could be the biggest playmakers at CES 2017. Stay tuned for our coverage of the event – we'll update you as soon as we are able. Let us know which was your favorite display/carmaker presentation at this year's Consumer Electronics Show in the comments section below!
More like this
News

New proposed emissions standards from the U.S. Environmental Protection Agency (EPA) seek to transform the country's automotive sector. If implemented, the regulations will significantly limit what comes out of tailpipes..

Read More

News

While automakers have produced their share of outrageous vehicles like the Bugatti Veyron, unique custom cars frequently attract the most attention. One of the most notable examples is "The Beast,"..

Read More

News

For the majority of the 20th century, people predicted that new cars would no longer be produced in the 21st century. The favorite opinion of people was that flying cars..

Read More