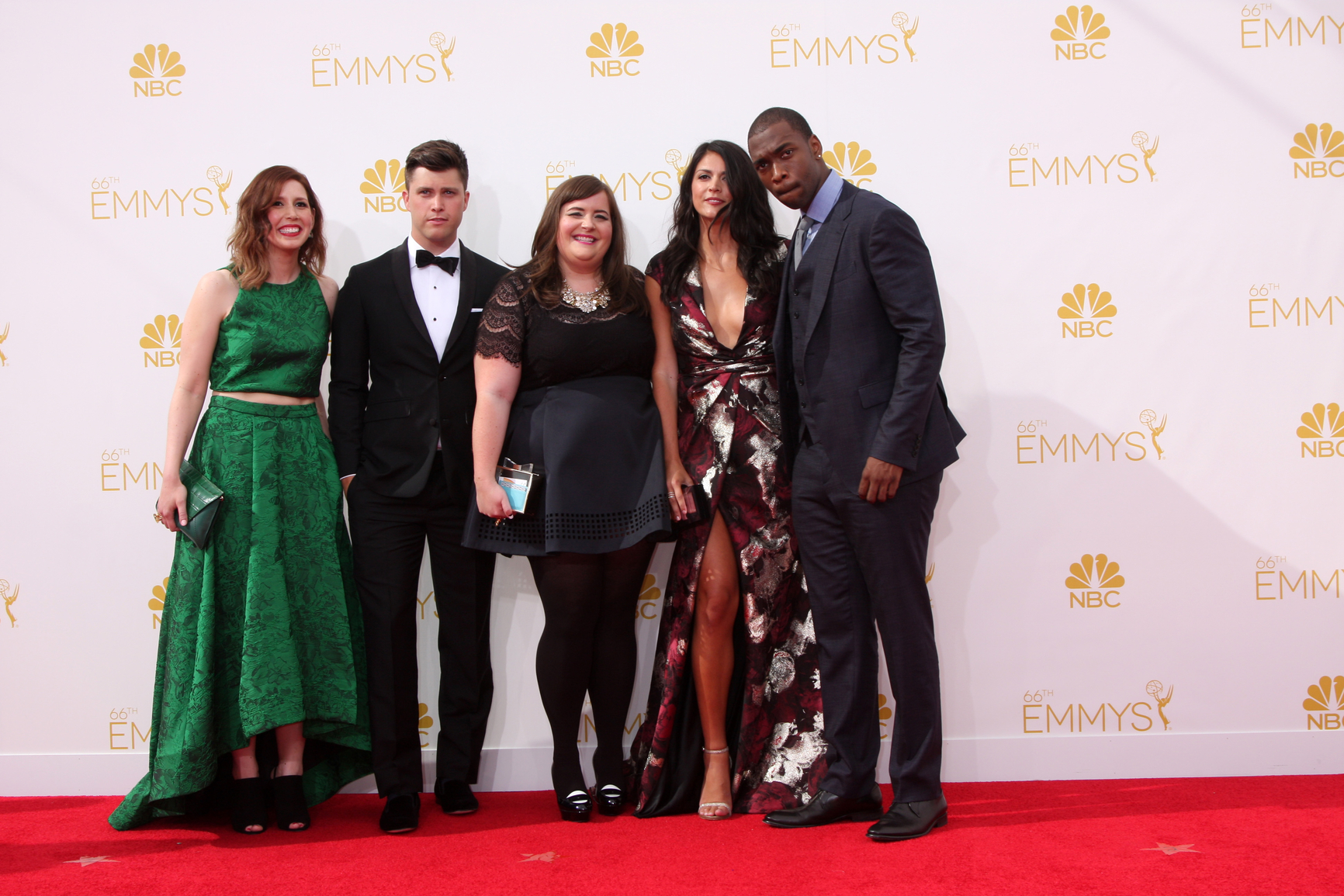 Videos to be hosted online at NBC.com, Hulu.com and Video-on-Demand Platforms
Automotive giant Honda and entertainment conglomerate NBCUniversal have partnered  with each other to bring laughs and impromptu entertainment to the dedicated fans of NBC's "Saturday Night Live." Selected guests that wait in the standby line in front of 30 Rock for days ahead of the show will be invited to participate. Hosted by Michael Antonucci, former Upright Citizens Brigade member, the original digital "Saturday Night Line" episodes will feature the redesigned 2015 Honda CR-V and all-new 2016 Honda HR-V crossover in sketches and interviews for the digital series.
In collaboration with Broadway Video's Above Average, NBCUniversal's Content Innovation Agency (CIA) will develop and produce the episodes that celebrate fans of the cultural phenomena that is SNL. The CIA works closely with advertising partners to create custom content for a variety of initiatives in addition to these premium original video series. Online comedy network Above Average is set to produce the series. Above Average is a part of Broadway Video family, the entertainment and media company behind "The Tonight Show Starring Jimmy Fallon," "Late Night with Seth Meyers," "Portlandia," and "30 Rock."
The crossovers act as rolling venues for the antics as Honda recently announced the series.
Honda will provide the rolling venues with the 2015 Honda CR-V and 2016 HR-V crossovers serving as the backdrops for off-the-cuff comedy with "Saturday Night Live" cast members and fans. Both vehicles offer spacious, functional, high-tech interiors with plenty of space and versatility for multiple passengers, creating the perfect set for the "Saturday Night Line" shenanigans. Here are some tips on how to extend the life of your car.
In one of the episodes, a new spin on karaoke is created with "Car'aoke," in which "SNL" player Aidy Bryant rides around in the backseat of the CR-V with fans performing horrible renditions of songs such as "Deck the Halls" and "For He's a Jolly Good Fellow."
The HR-V provides the setting for another episode, this time with Leslie Jones as she takes questions from fans about her life and what goes through her head on Saturday nights in the "Honda Hot Seat."
People can watch "Saturday Night Line" on Saturdays at 8 p.m. Eastern time. The new digital series will serve as prequels for SNL episodes, and will also appear on Hulu as well as other video-on-demand platforms. Honda is able to capitalize on the "SNL" brand with landing pages where Honda displays ads which will also play before the episodes.
This multiplatform partnership comes as part of Honda's continued investment in engaging young and young-at-heart car shoppers, and NBCUniversal's compelling programming. The well-placed presence in digital media makes for the perfect strategy to garner brand exposure for Honda's thoughtful and sophisticated truck lineup.
"Saturday Night Line" will be featured on NBC.com at 8PM ET on Saturdays as a prequel to each live episode of SNL. The episodes also will be made available through a variety of digital platforms including Hulu and video-on-demand platforms.
"Saturday Night Line" is part of NBCUniversal's companywide original digital video programming initiative designed to connect brands with consumers in the most engaging and immersive ways. CR-V sales in the U.S. were up 8.1 percent through March after 73,127 units were sold.
Whether you are shopping for a new Honda or looking for some huge belly-laughs from the talented cast of SNL, "Saturday Night Line" is a win-win for automotive and comedy fans alike.
More like this
Autotainment

The approach of 2024 may mean having a personal New Year's resolution or two in mind. But do these thoughts include your car? This is a great time of year..

Read More

Autotainment

Once reserved for high-powered consoles, gaming has exploded on cell phone platforms thanks to robust technology and high-speed internet connections. In particular, car enthusiasts have hopped on the mobile gaming..

Read More

Autotainment

Car enthusiasts are always looking to learn more about a complex and constantly changing industry. One way to tackle this task is through automotive podcasts. These shows offer a treasure..

Read More