2016 is a month in and we are looking ahead to all the big announcements from the industry from car shows to press showcases. We are in the midst of some truly fascinating developments in all corners of the industry. From updated vehicle lines all the way to outright innovation, 2016 promises to be especially eventful and important in the automotive world. With major new-product launches and other potentially news-making happenings, these are the companies that you'll be hearing a lot about in the next few months.
Jaguar
Jaguar had a rough 2015. Despite a name that's known the world over and heritage to die for, Jaguar sales are but a fraction of its major competitors'.  This year, the company is bringing out a redesigned XF—the six-cylinder models have launched, with a four-cylinder diesel joining the lineup this summer and a higher-volume four-cylinder turbo also in store. That, however, is just a new version of an existing model (albeit at a more-attractive price point). The real boosts will come from the new XE sports sedan and the F-Pace crossover. The XE, which we've driven and found to be engagingly sporty, gives Jaguar its first player in the BMW 3-series arena—the largest-volume premium-sedan segment—since the ill-starred, Ford Mondeo–based X-type. And the F-Pace finally gives Jaguar an SUV entry, almost two decades after the luxury-utility segment began to take flight. With Jaguar finally able to mine the two richest veins in luxury-car land, the company has the potential to double its sales in 2016. The coming year promises to show whether Jaguar at long last can live up to its potential, or whether the brand is doomed to forever look back at its halcyon days.
Volkswagen
Unfortunately for Volkswagen, there isn't a whole lot of new product in the pipeline for 2016, although the company is making some tech news at January's Consumer Electronics Show, with an electric concept that can be seen as a reinterpretation of the Microbus for the new millennium. The Beetle Dune coupe is coming in March, followed by the convertible version during the third quarter. Also appearing around the same time is the new Golf SportWagen Alltrack and a minor facelift for the rest of the Beetle line. What we'll be watching for, mostly however, is the continued fallout from the diesel-emissions scandal, the biggest automotive storyline since the 2009 industry bailouts. With VW's newly appointed CEO Matthias Müller making sweeping changes across the company's upper ranks, we could see Volkswagen move in new directions in design, R&D, and even brand focus. Speaking of brands, we will also be watching to see if VW keeps its huge corporate portfolio intact, or if it decides to sell off any of its niche marquees such as Lamborghini, Ducati, or Bentley, as it reportedly is prepared to do. Watch this space.
Cadillac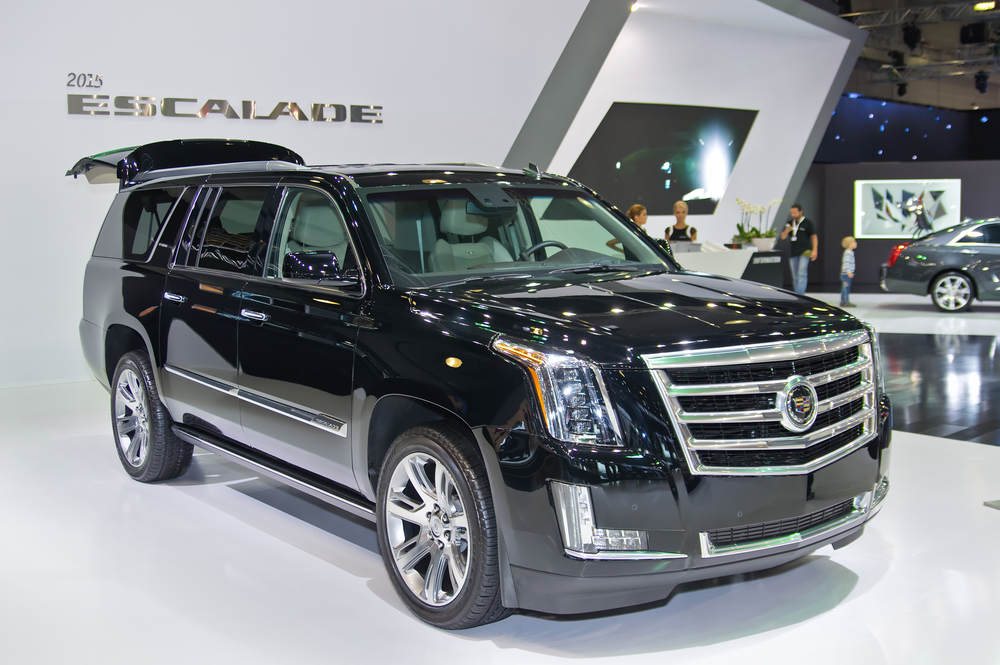 In 2015, Cadillac launched the ATS-V and CTS-, two big SUVs of pure Detroit muscle.  Meanwhile GM's luxury line has been mostly reliant on sales of its high-margin Escalade and high-volume SRX. The aging SRX saw its replacement arrive in the form of the XT5 crossover, while the Escalade continues its flashy and highly profitable existence, coasting along after a recent redesign. As of 2016 Cadillac will have the benefit of the newly arrived CT6 sedan, which sits above the CTS in the lineup. Cadillac is now pricing the new CT6 sedan aggressively, aiming it at the upper end of the Audi A6/BMW 5-series/Mercedes E-class market, while offering a half-size move upward from the CTS, which competes directly in that segment. This year is a transition year for Cadillac. Now settled into its new Manhattan digs, the company has gained some of independence from General Motors. Its new vehicles bearing the CT and XT nomenclature are hitting hit showrooms, and their entire product line has seen a significant makeover since 2012. This year we should begin to see evidence of whether Cadillac's world-class sports sedans can start to lure customers from the Germans as the American brand prepares a wider assault on the crossover segment, where it desperately needs to expand its portfolio.
Volvo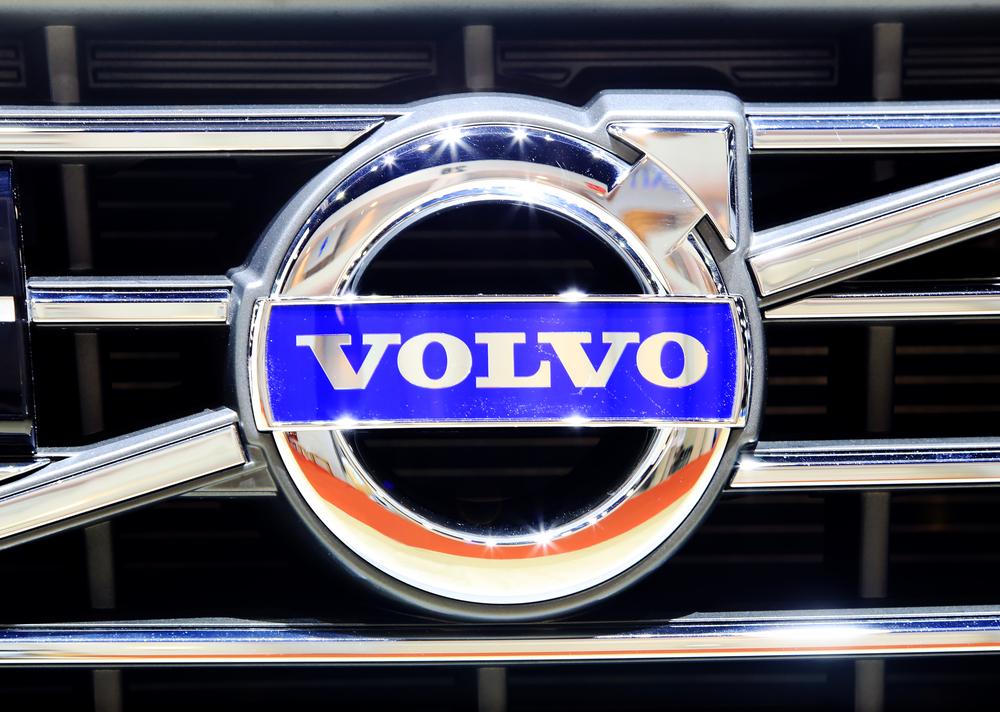 Volvo is in the first phase of a major turnaround, with the excellent second-generation XC90 so far very well received and driving a spike in sales, which were up 24 percent last year. Volvo expects even better results in 2016 as the gorgeous S90 flagship sedan hits showrooms, arriving in our market in early summer. Volvo's replacement for the ancient S80 again uses a front-drive-based architecture (shared with the XC90) but ditches the front-drive proportions, with a longer dash-to-axle ratio and a rearward-oriented cabin. Like the XC90, it will use four-cylinder engines exclusively, with a turbo- and supercharged PHEV as the top offering. It's an unusual approach among luxury sedans but one that aligns with Volvo's brand DNA. The S90's station-wagon companion, the V90, will bow at the Geneva auto show, and a V90 Cross Country also is on tap for 2016. (Whether the U.S. will get the V90, the V90 Cross Country, or both is still up in the air.)The S90 will introduce the second-generation Pilot Assist semi-autonomous driving system, which also will migrate to the XC90. It operates at speeds up to 80 mph and no longer needs to follow a vehicle ahead. Other new technologies include large-animal detection for the brand's auto-braking system, additional infotainment apps, and Android Auto. Getting these technologies right—the autonomous ones in particular—is critical if Volvo is to meet its stated goal of zero deaths or serious injuries in one of its new vehicles by 2020.Finally, we're looking forward to seeing how Volvo's new form language translates to other cars as Volvo next migrates its mid-size products—including replacements for the S60 and V60—to its Scalable Product Architecture, and we expect more to appear, at least in concept form, during the year. We will also be watching for details to emerge on Volvo's new Compact Modular Architecture that will underpin the next generation of 40-series products, which will return to the United States.
Tesla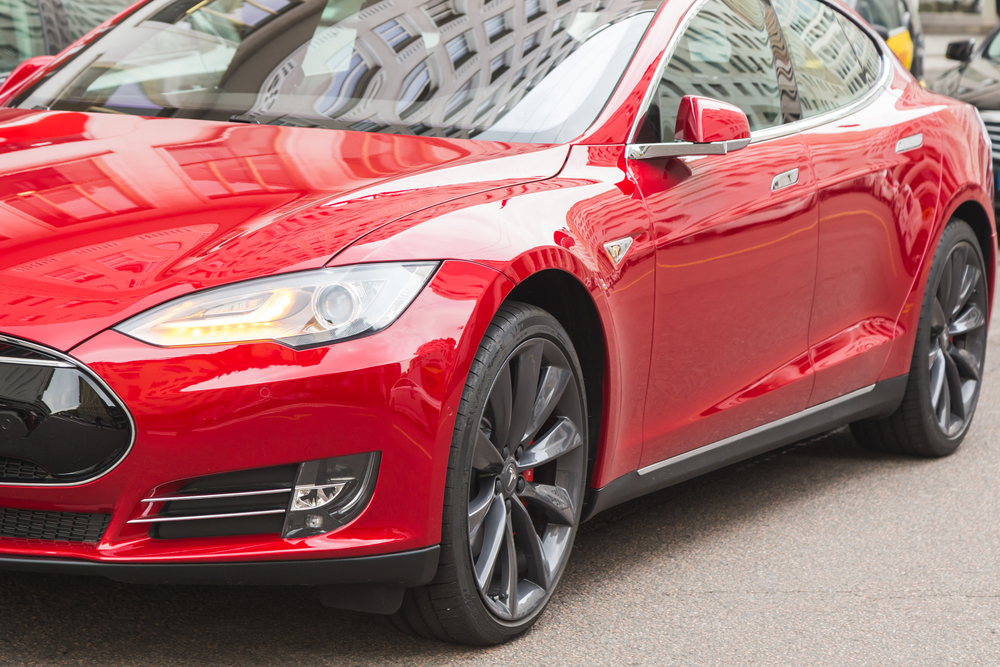 For a younger company like Tesla, every year is its most important yet, and 2016 is no exception. With Porsche having announced a production version of its Mission E concept at the high end of the EV scale and Chevrolet launching the Bolt at a budget-friendly price point, the major automakers are starting to encroach on Tesla's territory. The Model X, which was originally announced in early 2012, finally is beginning to roll off the line at Tesla's Fremont, California factory, while the Reno-area Gigafactory is set to begin battery-pack production in 2016. In addition, Elon Musk is in talks to build a second Gigafactory in Germany. Meanwhile, the long-discussed, mass-market Model 3 will be revealed in 2016, with production beginning in 2017, according to Musk. Perhaps Tesla has learned from the hugely optimistic timelines it announced for the Model S and Model X—the latter of which was supposed to go on sale by 2014; if not, then we likely won't see the Model 3 until 2019, at which point the Bolt will have been on sale for two years. While the Bolt isn't a make-or-break product for General Motors, the Model 3 has to be right. Customers buying a $100,000 status symbol are more willing to tolerate faults than folks stretching their budgets to buy a family car they believe is helping them do right by the planet. America's most-watched automaker will be under plenty of scrutiny again this year.
Bonus: The Tech Giants
Last year we covered a lot about Google's self-driving  ambitions last fall, and despite reported developmental roadblocks so far it seems like they've made an impressive little machine. With the appointment of ex–Hyundai Motor America boss John Krafcik and Google's widely reported (but unconfirmed) partnership with Ford, there's no doubt about Google's seriousness in the segment. The company is committed to giving HAL 9000 (or at least his more benevolent sibling) control of the automobile, most likely as a supplier of autonomous tech rather than as a vehicle builder.
Apple's intentions are murkier. The tech giant has become a black hole for auto-industry talent over the past couple of years, and the company's SVP of internet software and services, Eddy Cue, joined Ferrari's board back in 2012. Signs point to Cupertino pushing out a vehicle of its own. A waggish friend suggested recently that—given the humpbacked, ungainly design of Apple's own iPhone smart battery case—the Apple Car would resemble a first-generation Fiat Multipla.
Finally, there's Faraday Future, another tech-oriented company with a vaguely steampunk name. Having taken up residence in Nissan's old headquarters in Gardena, California, Faraday recently inked a deal with the state of Nevada to build a billion-dollar factory in North Las Vegas, roughly 400 miles to the south of Tesla's battery plant. The company has yet to announce its CEO; ex-Tesla director of vehicle and chassis engineering and current Faraday senior VP of R&D and engineering Nick Sampson has largely acted as the voice of the new concern. It unveiled a fun but far-fetched 1000-hp electric supercar concept at January's Consumer Electronics Show, promising never-before-seen connectivity along with electric range and performance comparable to Tesla's Model S. Underneath, Faraday says, lies the tech to take it to Tesla. Of all the new players in the brave new frontier of electrified, autonomous motoring, Faraday Future seems the most instantly ambitious.
Ambition drives all of these companies to strive for innovation and changing the way we drive ourselves. Will their journey prove fruitful? We'll just have to wait and see but so far 2016 seems very exciting for the automotive world!
More like this
News

Now more than ever before, consumers and automakers are looking at alternative sources of transportation and different ways to power automobiles. More likely than not, the automobile industry is going..

Read More

Endurance Info

An extended warranty is a great way to protect your used car after your expired factory warranty. With great coverage options, affordable deductibles, and an easy claims process, Endurance leads..

Read More

News

You're likely familiar with the microchip shortages in the auto industry, given its widespread coverage in recent news. If you've been car shopping over the past few years, you've likely..

Read More