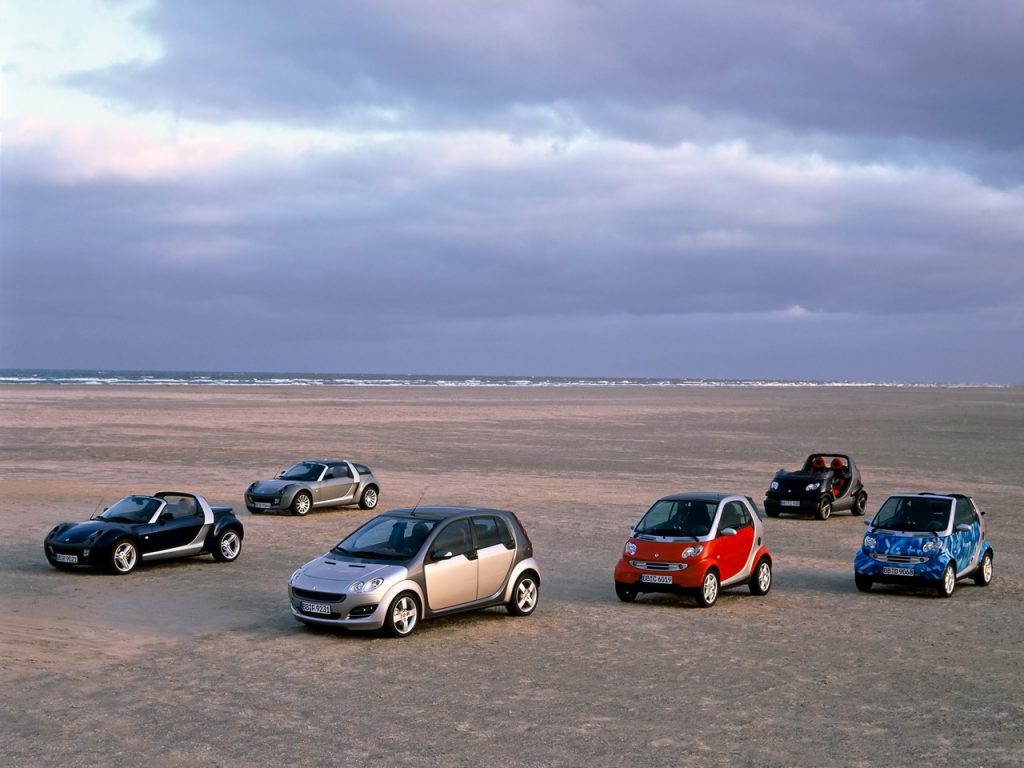 There's no denying the rise in popularity of electric vehicle. The demand is there even if most gearheads are still hesitant to adopt the tech. For those who have done away with fossil fuels still have a few nitpicks especially concerning the Smart Fortwo. Daimler, who runs Smart, thought it was perfectly a-ok to continue selling the older third-gen ED even as they sell the fourth-gen Fortwo. Well, Smart has heard the critics and things are about to change big time for the company.
Last month, Daimler announced that they will be releasing all-electric versions of their brand new all-new Forfour and the Cabrio. Together with the Fortwo, Smart will be the only automotive company out there with ICE and electric versions of ALL of its models. Now Smart only having only three models isn't exactly the same as a company like Ford offering the same gas and electric options, but it is an achievement nonetheless.
The best news out of Smart was that the new Fortwo Electric Drive (ED) is going to launch in the US *ahead* of its appearance in Europe, another first for the company. Now there is no reason to wonder why Daimler is pushing its electric models here since Smart claims that "around 25 percent" of all the Fortwos sold in the US in recent times were the ED models. Currently, the electric Smarts use a battery made by the Daimler subsidiary Deutsche Accumotove and use an electric motor made in Renault's French factory.
We are eagerly anticipating the new US 1st lineup so we decided to give the lowdown on the newest Fortwo right here: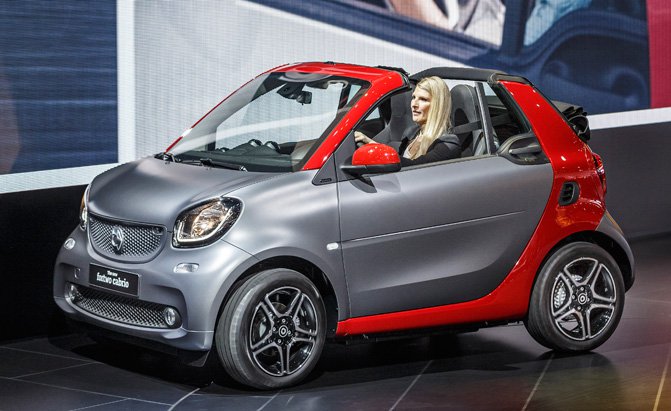 With the new Fortwo, Smart has created a new electric drive to better help transitioning to electric mobility more driver friendly than ever before. They want to make it so that zero-emission driving is enjoyable but it will be experienced not only in the Smart Fortwo coupé and Smart Fortwo Cabrio, but for the first time also in the four-seater Smart Forfour. Smart hopes that they will be the only automaker worldwide to offer its entire model range with both combustion engines and pure battery-electric drive.
"Smart was designed for electric drive right from start and 'living electric' is our motto as an electric car pioneer", says Annette Winkler, Head of smart. "The launch of the new generation smart electric drive is imminent and, needless to say, for our whole product portfolio, the Fortwo, the Forfour and our Cabrio, which enables electric driving to be experienced particularly intensively. The perfect car for the city is getting the perfect drive for the city, enabling our customers to experience unique driving fun at extremely attractive and affordable prices, especially in those countries where a buyer's premium has been granted." (AutoBlog)
According to insiders, Smart's vehicles make the driving experience much more agile and lively than they've ever been. They use a unique small turning circle 6.95 meters for the two-seater it corresponds precisely to that of its sibling with conventional drive. Smart has even listened to buzz online as they have now equipped the car with an all new color scheme and a plethora of optional equipment – electric driving at smart offers a massive scope for driver customization.
What about tech upgrades?
Many are hesitant to adapt to EVs because of issues regarding charging time. Luckily, Smart has an answer for that too. Remember that new battery from the Daimler subsidiary Deutsche ACCUMOTIVE we mentioned? As it turns out  the upgraded innovative replacement part and second use storage concept offers great potential for sustainable mobility (see section on "stationary energy storage"). We've not been given numbers but it seems it will charge quicker than ever before.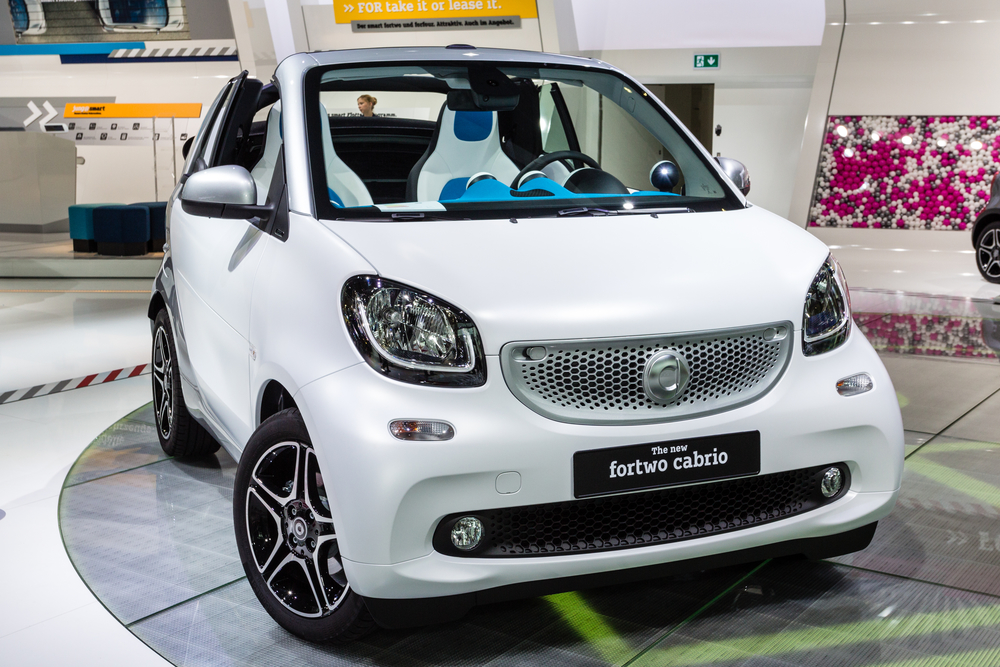 Ever since June of 2012 the third generation Smart Fortwo electric drive also thrived with award winning wide-ranging vehicles for their  innovative and forward-looking drive concept. In 2013 the Smart Fortwo became the first ever all-electric vehicle from a Europe in China. In Germany, the Smart set itself ahead of the pack as THE market leader among battery-electric vehicles (around 40 percent) and was able to maintain this position to present day.
More like this
News

As we transition away from combustion engines, electric vehicles (EVs) continue to dominate the automotive conversation. The latest development involves Honda's joint venture with General Motors to co-produce affordable electric..

Read More

News

There are a number of important components that allow your vehicle to operate, and each individual piece serves a purpose. Given the intricacies of these pieces, the value is naturally..

Read More

News

For decades, used cars have been the go-to solution for budget-conscious buyers. American shoppers could readily find quality second-hand vehicles for under the average price of $20,000 at most dealerships...

Read More