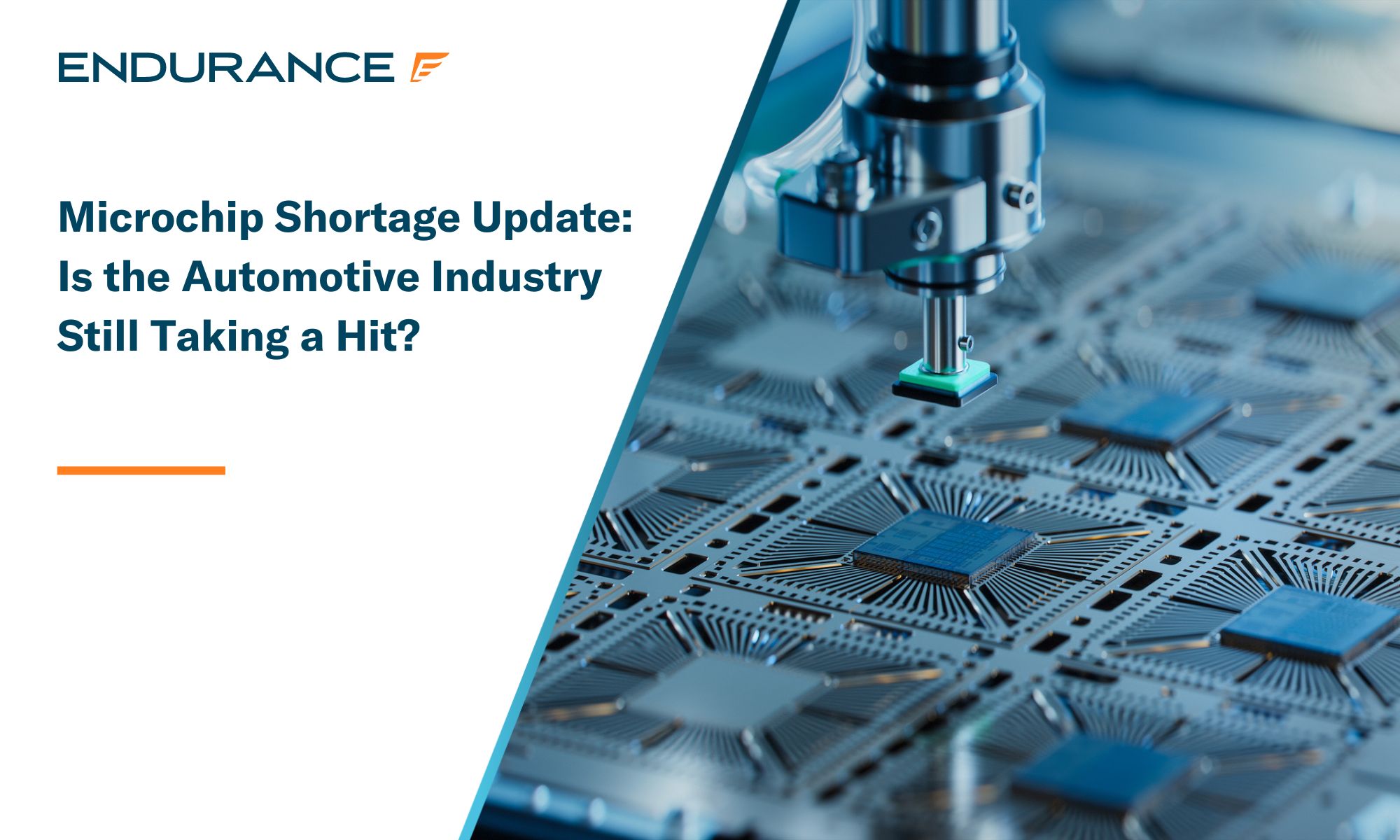 You're likely familiar with the microchip shortages in the auto industry, given its widespread coverage in recent news. If you've been car shopping over the past few years, you've likely experienced the effects first-hand.
Buyers often encountered paying more than expected, waiting months for a vehicle, or settling for a less-than-ideal choice. And while chip troubles have faded away, the car business is still at the mercy of this critical component.
About the Global Chip Shortage
For those needing a refresher on the issue, the supply of microchips was affected by the COVID-19 pandemic. Lockdowns in 2020 caused automakers to close factories and cancel orders for key components like silicon chips. At the same time, the demand for consumer electronics exploded as people stayed home. Chip makers shifted production to meet the skyrocketing need for laptops, smartphones, and gaming consoles.
When automobile companies resumed production, they discovered a delay in receiving crucial semiconductors (some cars use 3,000 microchips). Automakers couldn't completely build their cars or had to delete certain features (like heated seats). Other factors, like a 2021 fire at a major chip plant in Japan, worsened matters.
The combined turmoil led to disruptions in new car supplies as shoppers shifted to used cars. Automakers and consumers are still feeling the effects of the situation.
Current Status of the Shortage and Vehicle Production
Susquehanna Financial Group first started tracking microchip production as a measurement for several industries, such as automobiles and smartphones. This insight proved to be especially helpful during the pandemic. In November 2021, the firm reported that the typical pre-COVID delivery time of 12 weeks had increased to 22 weeks. And some microcontrollers used by automakers required a 38-week wait.
S&P Global said the disruption led to an estimated loss of over 12 million vehicles in global production from 2021 to 2022. However, the firm now believes these dark days are over. A recent statement points out that "semiconductor supply is no longer limiting vehicle production."
However, it will take years for automakers to return to the previous manufacturing pace. Before the pandemic, the auto industry was on track for annual production of 100 million vehicles worldwide, reports S&P Global. However, this level won't be achieved until the decade's end.
If S&P's forecasts are accurate, global production will reach 85.6 million units this year and 88 million in 2024. In the U.S., this translates into an estimated 15.4 million new vehicle sales this year, according to a recent report from Reuters. This compares to 2022 production of 10 million units and a total build run of 9.1 million units for 2021, based on data from CEIC.
What does this mean for consumers? Clearly, automobile production in the U.S. is back at full steam. Any difficulties in getting a new car can no longer be traced to a global chip shortage; instead, automakers are making conscious decisions about which vehicles to build. We'll explore this issue in more detail later on.
Chip Supply Chain Challenges
The pandemic-induced microchip shortage has brought to light vulnerabilities in the automotive supply chain. Automakers traditionally follow a just-in-time inventory model, but chip demands from competing industries exposed the reliance on this approach. At the same time, the crisis revealed the industry's dependence on a small number of automotive chip companies located mainly in Asia.
Only recently did the car-buying public become aware of the dangers of such a concentration. Current geopolitical tensions between America and China could come to a head in Taiwan, home to many semiconductor plants. And while Japan has a stable political environment, the country is prone to natural disasters (like earthquakes and tsunamis), which could send chip production there into a freefall.
Governments, companies, and industry groups have banded together to prevent future supply chain issues and create a more diversified and resilient supply chain.
Government and Industry Initiatives
Governments have stepped up to allocate billions toward new chip research and expanded production capabilities to address concerns about semiconductor shortages. Most notably, the U.S. passed the CHIPS and Science Act in 2022, which earmarks $52 billion and tax credits to support domestic chip manufacturing. The European Union passed a similar $48 billion measure to spark semiconductor production in that region.
Meanwhile, the U.S. Semiconductor Industry Association and auto manufacturers created a task force to learn from these recent issues and better plan for the future. At the same time, a group of automakers and chip manufacturers agreed to share best practices to enhance production.
These collaborations will make the microchip supply chain more resilient. However, building more factories and better integrating the auto and chipmaking industries will take years.
Automakers' Response Strategies
Car companies had to adapt and strategize their ways through the chip crisis. One approach involved prioritizing the production of more profitable models over basic editions. Some automakers chose to delete certain features as an alternative.
For instance, General Motors intermittently removed heated front seats, heated steering wheels, blind-zone monitoring, and Super Cruise semi-autonomous driving from some vehicles. This mainly affected 2022 models (which is something to keep in mind if you're shopping for a used GM vehicle), which received adjusted factory pricing. At the same time, manufacturers learned to work with different chip suppliers and rewrote vehicle software to accommodate these changes.
Plant closures also helped automakers stem the tide. One dramatic example came in February 2022 when Ford cut production at its Missouri factory for the highly profitable F-150 pickup. Assembly line closures and cutbacks across many brands dominated industry news throughout that year.
Impact on Car Prices and Availability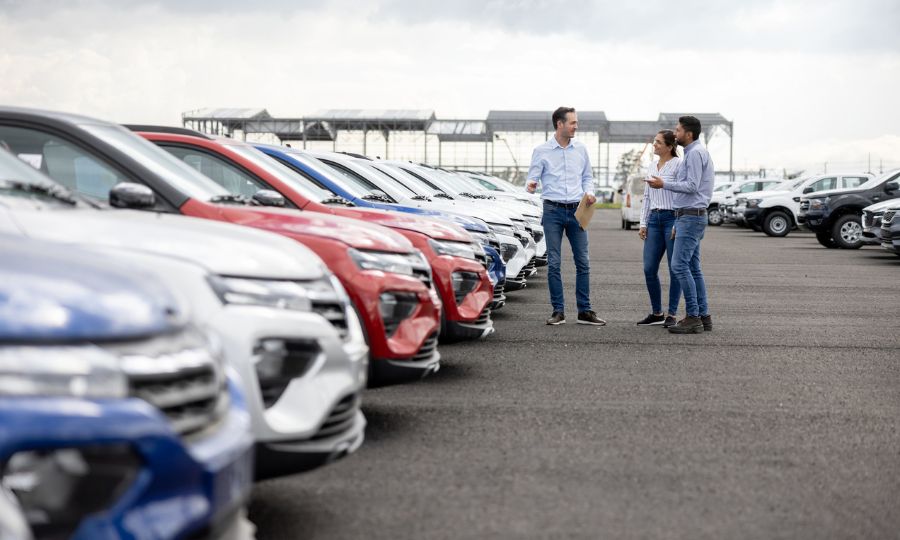 The chip shortage and its lingering effects have directly impacted car buying. A tight supply of new cars means higher prices for consumers. Before the pandemic (October 2019), the average new car sold for $38,259, according to Kelley Blue Book (KBB). Fast forward to the post-pandemic era, and KBB reports that the typical new car sold for $48,808 in June 2023.
Consumers walking into a showroom expecting a discount of thousands will be disappointed. At best, they'll pay the sticker price. Many dealers add a markup beyond the MSRP. This is a direct result of limited availability. In addition, purchasing a car and driving away the same day has changed to an order-and-wait model. Buyers must often be patient for weeks or months before their new vehicles arrive.
Cheap new cars are also a thing of the past. Before the pandemic, shoppers could choose from multiple new vehicles with a sticker price below $20,000. But these offerings are fading away. Kia is dropping its Rio line after 2023, and Mitsubishi is likely to do the same with the Mirage. That will leave only the Nissan Versa below this threshold.
People unwilling to wait for a new car or unable to afford higher prices have shifted their buying to used vehicles, significantly affecting the second-hand market. In November 2019, the average used car sold for $21,818, according to CarGurus. At the height of the chip shortage, used car pricing skyrocketed, with the typical second-hand vehicle selling for $31,174 in July 2022. The average has dropped since this peak: $29,224 as of August 2023. However, pricing is still 35% higher than before anyone ever heard of COVID-19
Consumer Implications
As we covered, the car buying landscape has drastically changed over the past few years. However, there are a few strategies that savvy shoppers can use to their advantage.
Do Nothing: Although the desire to get a new car can be strong, sometimes the best approach is to wait. The market may stabilize with lower prices, and current production levels could lead to an oversupply. These factors are unlikely to apply in the near term, but the car business is a dynamic industry that never stays the same for too long.
Keep What You Have: Tied into a "do nothing" approach is maintaining the car you already have. This might involve repairs and upkeep work like new tires and brakes. But short of major service work, maintenance outlays usually require less cash than buying a new car. If there's concern about the reliability of your current ride, consider getting an extended warranty, which can protect against breakdowns and unplanned repairs.
Prepare: Don't leave new car shopping to the last minute because availability isn't like the days before COVID. Start your research early so you can at least narrow down your preferences and better understand costs and financing (interest rates are much higher now than even a year ago).
Be Flexible: New car deals exist, but they tend not to be offered on popular vehicles like SUVs and trucks. Consider less in-demand models like sedans. Flexibility also means being adaptable to different colors, options, and brands.
Look Outside of the Local Market: Don't hesitate to car shop outside your local area. Some dealers are more open than others; they just may happen to be in a different city or state. Shipping cars are very common these days, and the savings can easily offset the costs for these services (or a plane ticket).
Consider a Short-Term Lease: Car leasing definitely isn't as appealing as it once was. Tight supplies mean manufacturers have less incentive to lease cars. However, if you absolutely need a new car and aren't happy with availability and pricing, look for a short-term lease (12-24 months). Some automakers have begun to offer abbreviated terms as a way of getting rid of slow-selling cars. It's not a perfect solution, but it may help in a pinch.
Buy Used: As mentioned, used car pricing remains high. However, a carefully researched second-hand vehicle may fit your needs for affordability, price, and other preferences.
Future Outlook
With the chip shortage in the rearview mirror, consumers have to embrace a different automotive retail environment. The era of a great deal on a car is over, as we're now in a seller's market. This carries over from the limited inventory days during the height of the pandemic and the chip short supply. Automakers and dealers realized they could make more money by selling fewer cars at higher prices.
In the near term, the greatest chance for disruption and changes favoring the consumer comes from high inflation and rising interest rates. Car makers and retailers will revisit their current selling approach if these conditions slow sales.
Driving for the Future with Endurance
It's understandable if all this talk about high vehicle prices and limited selection is distressing. This is why so many owners have decided to skip car buying for now and concentrate on what's already in the driveway. An Endurance vehicle protection plan (also called an extended warranty or vehicle service contract) can take the worry out of having a car without a factory warranty. This peace of mind helps with breakdowns and surprise repair bills.
All Endurance plan holders enjoy 24/7 roadside assistance (with towing coverage and lockout assistance), rental car reimbursement, trip interruption support, and flexible payment terms. Endurance backs up this cover with a 30-day money-back guarantee. Just request plan cancellation during the first month of coverage to receive a typically full refund. Endurance customers can choose any ASE Certified mechanic or repair facility for covered repairs.
Customers are eligible for one year of Elite Benefits. These helpful extras are valued at up to $2,000 and help with tire repairs and replacements, collision repair discounts, key fob replacement, and more. A small enrollment fee activates this bonus.
Learn all the details of an Endurance auto protection plan. Request a FREE quote or call (800) 253-8203 for one-on-one help from an Endurance plan advisor. Check out our online store for instant pricing and coverage information.
Read the Endurance blog for helpful articles about car care, maintenance tips, vehicle reviews, and more.
More like this
News

Now more than ever before, consumers and automakers are looking at alternative sources of transportation and different ways to power automobiles. More likely than not, the automobile industry is going..

Read More

News

According to the Federal Highway Administration, trucks and SUVs have outnumbered cars in every state since 2018. While these bigger, more powerful vehicles certainly have their uses, a new report..

Read More

News

New proposed emissions standards from the U.S. Environmental Protection Agency (EPA) seek to transform the country's automotive sector. If implemented, the regulations will significantly limit what comes out of tailpipes..

Read More