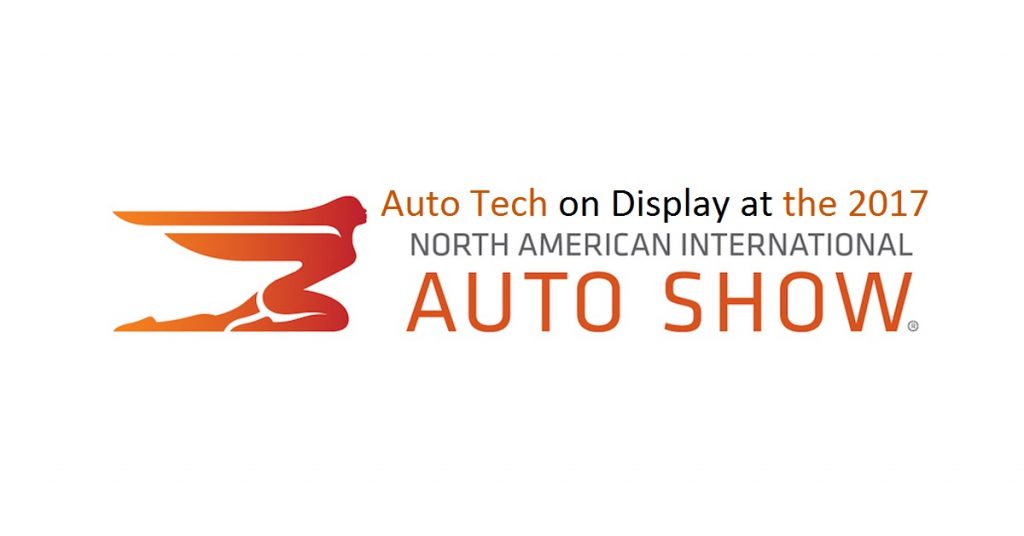 From one showcase to the next, the Detroit Auto Show, also known as the North American International Auto Show (NAISAS), begins this week right on the heels of its other winter showcase compatriot, the Consumer Electronics Show (CES). Self-driving cars will steal the spotlight at this event. That's where the industry is heading, so that's what they will be showing off – at least for the most part. This will be biggest stage of the year for all the world's famous automakers to show us their stuff. Worthy of note, there will be a handful of global automakers who will not be debuting their new models at Detroit. So to give you a good list of who will be there, look below that made the bill.
2018 Toyota Camry
The every-person car. Despite the SUV and crossover onslaught, the Camry maintained its rank of being the bestselling sedan in America. It's also at the butt of many jokes for being the blandest car a middleclass family can own. Well, now we are getting a new one.
Releasing this now is no doubt a response to the 2017 Honda Civic as Toyota tries to assert its dominance for being the most popular car on the market. It has a bolder, more stylish design with a re-imagined, driver-oriented cabin which features altered seat positions. Featuring Toyota's new hybrid system, Toyota hopes drivers will get Prius-like numbers in efficiency – numbers like 50+ miles mpg in both city and highway settings. Since the price of gas is so low, it would make sense to take advantage of that rather than going with the recent SUV/crossover fad. It looks best in red.
2018 Kia Stinger
Another company that is trying to pretty themselves up – Kia. They showed us the GT4 Stinger concept in 2011 and now here it is. The base model is equipped with 2.0-liter turbocharged four-cylinder with 255 horsepower and 260 lb-ft of torque. The notch up, the Stinger GT, includes a 3.3-liter twin turbo V6, 365 horsepower and 376 pound-feet of torque. They claim it measures at 5.1 seconds for a zero-to-sixty test with the V6, maxing at speeds at 167 mph. It comes in both RWD and AWD.
Ford Fusion Self-Driving Car
The goal for them is to put self-driving cars on the road by 2021. Already, the company will aim to expand its testing in Michigan, Arizona, and California.  Instead of having the LiDAR sensors placed on the roof, they will be on the car's front pillar – the area between the windshield and the passenger and driver-side windows. Uber testing has been underway in places like Pittsburgh and San Francisco.
2018 Ford F150
In terms of popularity, the F150 is to trucks as the Camry is to sedans. The highlight of the new design is the 3.0-liter turbo-diesel V6. Sporting a new grille, bumpers, and wheels Ford is claiming to go for a "tough" new look, despite the fact that it's nearly indistinguishable from its predecessor. Tech-wise, the F150 will offer 4G LTE connectivity and a Wi-Fi hotspot. It will be upgraded with a new 10-speed auto gearbox along with the 2.7-liter EcoBoost which has been also upgraded with a fuel port and a direct fuel-injection system. Expect the F150 to be available sometime this fall.
2017 Nissan Rogue Sport
Nissan is catering to the demands on this one. Compact crossovers are the most popular sub-model of the crossover craze. Internal sales have now overtaken the Altima, as the smaller version of the Rogue has a 2.3 inch smaller wheelbase, a foot smaller in height, and nearly a foot shorter in length. It can fit five people now instead of seven. I guess the expected audience of this are the young people. This downsized version is probably too small for full-blown families, so it's banking its audience being young couples or those single folk who are following that consumer wave.
Chrysler Pacifica Self-Driving Minivan
Ah, yes. Waymo. The much talked about fleet of self-driving Pacificas are just waiting to prowl the streets – well, not literally, but they are going through oodles of trials in preparation for the inevitability. Recently, Google just cut its costs by 90 percent on its radar system the cars use to map out the surround areas. That's big news in itself. Public testing is soon to come this month.
Nissan Vmotion 2.0 Concept
Alright, this concept is just pretty to look at. Seldom does a concept car ever join the ranks of production vehicles for consumers to own. Most of the time, concept cars are used for marketing purposes and showing off the future design direction as carmakers attempt to predict the trajectory of current market/design trends.
Pedestrian-vehicle interaction (beyond the current definition of pedestrians either avoiding or getting hit by cars) is becoming a thing car manufacturers are incorporating in their designs. Carmakers want their cars to be able to communicate with the pedestrians around them – sometimes literally. Emergency braking systems are already happening and are a popular option in select trims and models of certain cars, namely Teslas, BMWs, Mercedes, Audis, and the bunch. The grille will emit different shades of color based on whether or not the car is in autonomous mode or not. That's probably not enough of a signal for pedestrians to take notice of, but hey, one step at a time, I guess.
2018 GMC Terrain
This is the first time the Terrain has received any kind of update since 2009 – the year of its debut. The biggest change is under the hood. Three new engines will be available for your choosing: a 1.5-liter turbo four-cylinder with 170 horsepower 203 pound-feet of torque – that's the base engine. The next level up includes some more horsepower, you can also opt for a 2.0-liter turbocharged 14 with 252 horsepower and 260 lb-ft of torque. The last option is for the drivers who appreciate low-end torque, featuring more or less the same specs as the base engine.
GMC did away with the joystick transmission and replaced it with buttons. They did this to essentially open up some more space within the center console of the driver/passenger cabin. Now we have cup holders and a little storage cubby to put knickknacks. Also, there's a USB charging station to power your phone. Design shifts like this beg for controversy among GMC fans.
Make sure to keep up with us as Endurance covers all the other highlights of Detroit's showcase. There's even word of a new Bronco hitting the streets. Stay tuned and let us know what you think in the comments section below!
More like this
Tech

Artificial intelligence (AI) is everywhere at the moment. With the rise of Midjourney and ChatGPT, it's been dominating the headlines for the last year or so, but these applications are..

Read More

Tech

Technology has changed many aspects of people's daily lives. Things like phonebooks and VCRs have given way to devices and systems that make accessing information quicker and more convenient. Artificial..

Read More

News

Since the early days of the automobile, carmakers have sought to introduce ever-increasing levels of automotive technology to their offerings. General Motors gets credit for the first automatic transmission in..

Read More