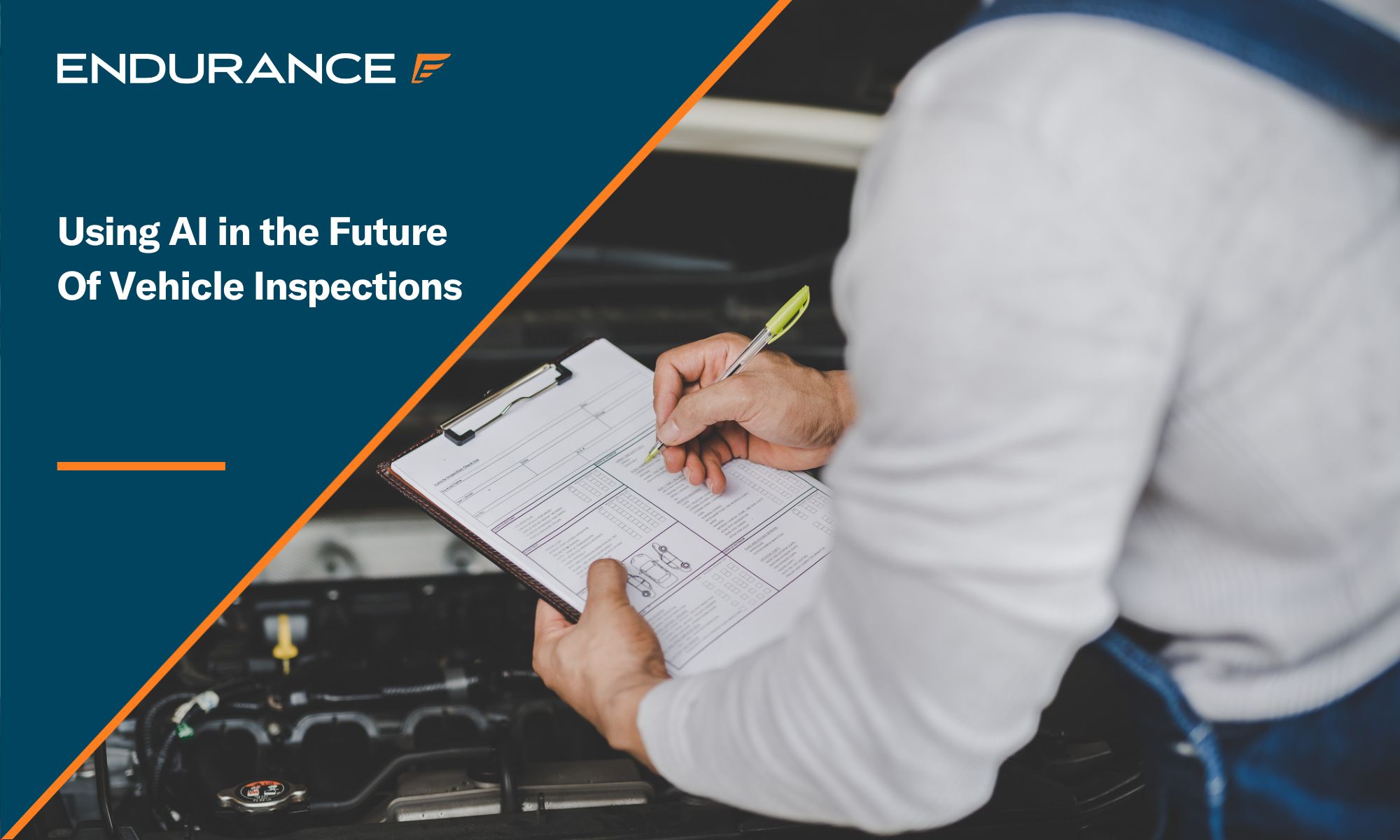 Artificial intelligence (AI) is everywhere at the moment. With the rise of Midjourney and ChatGPT, it's been dominating the headlines for the last year or so, but these applications are just the tip of the iceberg. Industries of all kinds have begun to harness the power of AI, and the automotive industry is no exception.
We aren't just talking about infotainment systems, either. Cutting-edge AI could revolutionize vehicle inspections by improving accuracy, efficiency, and speed, as well as changing the face of preventative maintenance. Keep reading to learn more about the current state of vehicle inspections and how emerging technology could be about to change things for the better.
The Current State of Vehicle Inspections
Vehicle inspections are usually required periodically to test both the safety and emissions of your vehicle. When and how often these need to be carried out depends on the state that you live in.
During a safety inspection, a trained mechanic will use electronic equipment to run diagnostics on your vehicle, moving through a checklist of features that must be functioning properly in order to be considered safe. This includes your steering, brakes, seatbelts, and tires, plus visibility features like your lights, horn, and mirrors. They'll also keep an eye out for other obvious hazards – for example, fuel leaks.
Emissions tests (also known as smog tests) determine how many air pollutants your car emits. Many states require this exam every two years, and if your vehicle fails, you aren't allowed to register it.
However, the technology used for both isn't particularly advanced, with plenty of room for human error. Inspections are also quite a time-consuming process, with emissions tests taking around 30 minutes and safety inspections taking an hour or more.
How AI Can Improve Inspection Accuracy
There are several inspection apps available already, but companies like Ravin are using AI to improve them exponentially. Currently, most aspects of the car inspection process are carried out manually, but AI makes everything faster, more efficient, and more objective.
Rather than relying on the user to take the right images and analyze those, artificial intelligence can assist them with taking the images upfront and capturing them autonomously for added objectivity. By comparing these with a database of hundreds of millions of images and using machine learning, it can spot and diagnose damage with a high degree of accuracy. All you need is a smartphone camera.
Inspection Efficiency and Speed
Inspection today requires a professional to take all the images and document a vehicle's condition. This is not only labor intensive but time intensive, too. AI apps are changing that, though, giving anyone with a mobile phone the tools to carry out their own inspection. Rather than taking hours, AI could cut the process down to minutes.
This is also great news for leasing companies, who will be able to check vehicles returning from lease more efficiently than ever—saving serious money and time in the process. Vehicles in far out or inaccessible locations will also be much easier to assess remotely, meaning no more lengthy trips for assessors.
AI and Preventative Maintenance
By accurately spotting issues even in their very early stages, AI can be a useful tool in suggesting preventative maintenance. For example, if AI can detect that your air conditioning may be likely to fail, you can take the necessary steps to prevent being caught out on your next summer road trip.
This could be a total game-changer for car owners. If they follow the AI-generated advice and damage detection, plenty of unexpected breakdowns could be completely avoided, saving time, money, and stress in the process.
Vehicle service contract providers currently stipulate that your manufacturer's recommended maintenance schedule is followed to keep coverage active, but it would make sense that AI warnings also come into play at some point in the future.
AI Vehicle Inspection Safety Enhancements
Another benefit of AI in the vehicle safety inspection process is an increase in overall safety. Artificial intelligence can assess a vehicle with much higher accuracy than a human, identifying safety-critical issues much more reliably.
If the issues flagged are resolved in a timely manner, the vehicles on our roads will be in much better health as a result. In theory, this should also impact public road safety and accident rates. A 2018 report by the NHTSA stated that component failure caused 2% of all crashes in the country that year. With the power of AI, that could be reduced significantly.
Regulatory Implications and Compliance
When artificial intelligence is so much more accurate and reliable than a human, it can be presumed that AI inspections will become mandatory in the not-so-distant future. For this to happen, the government will need to regulate the technology and set standards for what it should and shouldn't do. Once this has been standardized, only apps that meet the requirements will be approved for use. Just like the White House's recent collaboration with Tesla, it's likely that government funding will open up to companies interested in developing the field.
One obvious thing that should be regulated is the collection of data and how that data is used. When AI inspections rely heavily on the taking and processing of images via camera, consumers may be wary of sensitive information those images could reveal if acquired by bad actors. These types of compliance issues will need to be addressed as the technology becomes more widely adopted.
Challenges and Concerns
Data privacy isn't the only potential issue here. While the current manual process for inspections certainly has a long list of downsides, it keeps a lot of people busy and, ultimately, employed. The potential displacement of human jobs as a result of automation has been a hot topic for a long time now, and the mass adoption of AI is only greater cause for concern. AI will undoubtedly make some jobs obsolete, but it's important that new jobs are created in their place.
There are also the financial implications of AI systems. Many current AI systems require the installation of advanced machinery at car dealers and auto shops, which could cost more than many businesses can afford. And if they can't afford to carry out AI inspections, this could mean that they lose patrons. Plus, at the rate the technology is developing, if the industry moves on to smartphone methods, all that investment will have been for nothing.
Finally, there are technical challenges. At least in the initial stages, the AI will still be learning and have a limited data set to work with. This will develop over time, but storing large data sets is expensive, and the amount of energy required means negative consequences for the environment. As has been proven by AI image generators, the tech is also inherently biased. Until biases are noticed and rectified, they might affect the results of early inspections.
Future Trends and Developments
So, what does this mean for the future? AI's capabilities are already mindblowing, and how they could develop over the next five to ten years is really anyone's guess. What's certain is that the technology will only get more powerful, improving accuracy and efficiency in the process.
Eventually, manual inspections will be a thing of the past. Companies like UVeye are developing tech that scans and analyzes vehicles in seconds, but it's big, expensive, and still requires visiting a dealership or auto shop. AI apps are definitely the way forward, and when all you need is a smartphone camera, there could even come a point where vehicle owners can carry out and submit inspections themselves.
Quality Mechanical Breakdown Coverage from the Country's Top Provider
AI may already be doing wonders for automotive maintenance, but it's an unfortunate fact that all components fail eventually—so mechanical breakdown coverage is always a smart investment.
There are plenty of extended auto warranty providers to choose from, but experts across the U.S. agree that Endurance comes out on top. And if you still aren't convinced, our 5-star reviews from thousands of happy customers should change your mind.
We offer a wide range of plans aimed at an even wider range of drivers and used cars, with something for ride-share workers, high-mileage vehicles, and even select luxury cars. All our base plans are fully customizable, so if they don't quite suit your needs and budget, we can tweak them until they do.
Not only do we offer market-leading coverage, but we also throw in some of the best-added benefits in the business. Every Endurance plan comes with 24/7 roadside assistance, towing, lockout services, trip-interruption costs, rental car coverage, and travel reimbursement as standard. On top of that, new customers also get a year's access to our Elite Benefits package, opening up tire repair/replacement, key fob replacement, total loss protection, and much more. A small activation fee applies.
Interested in chatting about what we can do to protect you from unexpected repair bills? Get in touch with our award-winning customer service team at (800) 253-8203 for a FREE, no-obligation quote. You can also shop online to find a recommended plan and receive an instant price preview.
If you'd like to keep reading, we also have tons of helpful resources on our extended warranty blog. Head on over and check out auto expert tips and articles on Toyotas, Volvos, Fords, and much more.
More like this
Tech

Technology has changed many aspects of people's daily lives. Things like phonebooks and VCRs have given way to devices and systems that make accessing information quicker and more convenient. Artificial..

Read More

News

Since the early days of the automobile, carmakers have sought to introduce ever-increasing levels of automotive technology to their offerings. General Motors gets credit for the first automatic transmission in..

Read More

Tech

Believe it or not, it's almost December. And chances are ads plastered all over TVs, billboards, social media feeds, and more have reminded you that the holiday season is here,..

Read More