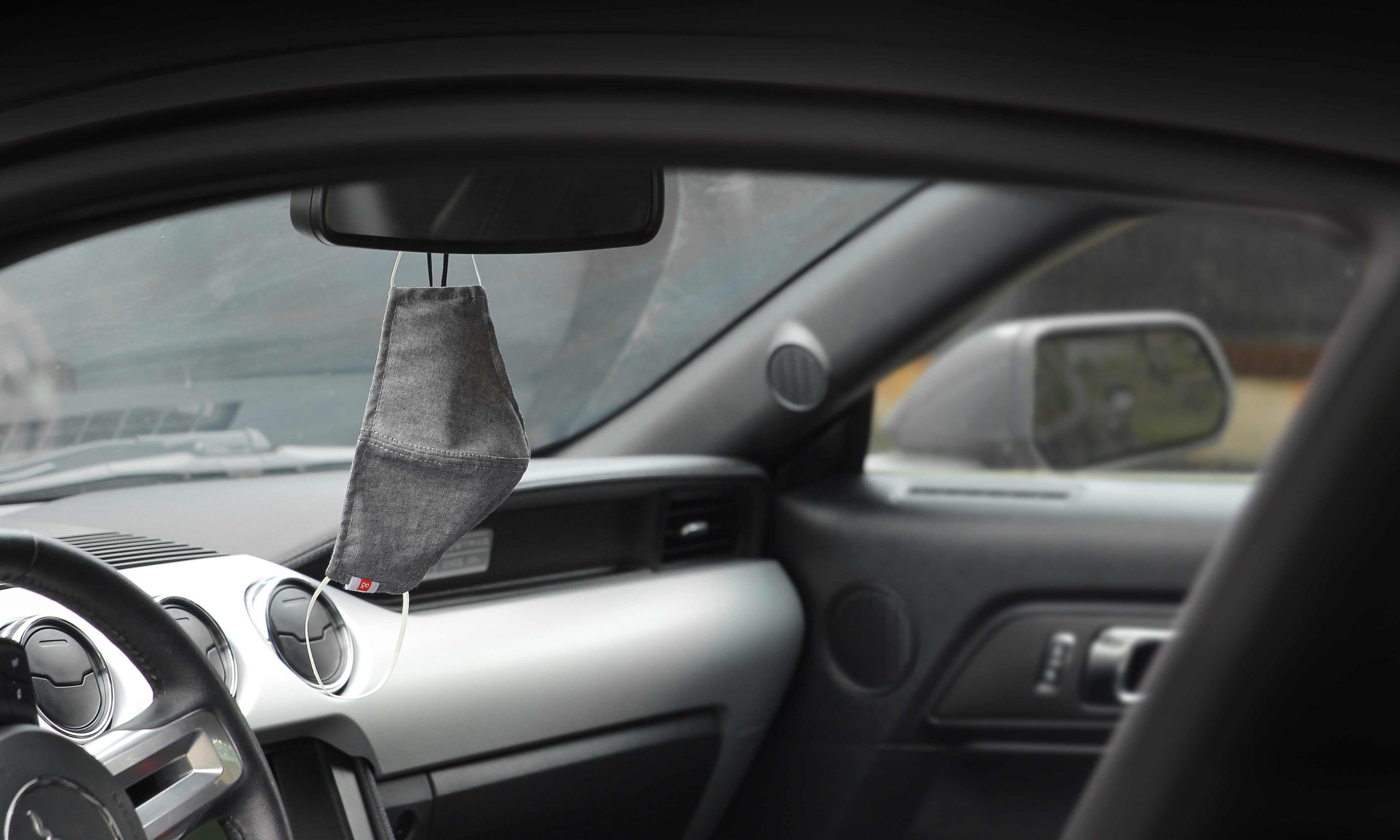 With states slowly lifting their stay-at-home orders and the weather warming up, we completely understand wanting to find ways to still have a fun summer. Since air travel continues to decline in demand, Americans around the country are considering new ways to travel amid the coronavirus outbreak.
According to GasBuddy, thirty-one percent of Americans are planning to hit the road this summer since non-essential travel is opening back up. Whether you're planning on visiting friends and family, a local beach, or National Park — here are some tips to stay safe while road-tripping this summer.
Plan Your Route Ahead of Time
If you decide to go on a road trip that requires driving into another state, we recommend doing some research on their current social distancing orders. Florida, for example, has suspended all in-person toll payments, which means drivers must have an appropriate electronic pass to avoid being billed by mail. 
By pre-planning your route and places to stop, this will also help reduce the amount of face-to-face interaction. For more information on state transportation, visit the Federal Highway Administration for a directory. There you can find the latest information about state-specific coronavirus-related changes with additional information for your trip.
Tip: Set a travel notice on your payment method to pump gas at the machine or pay at self-checkout (if applicable).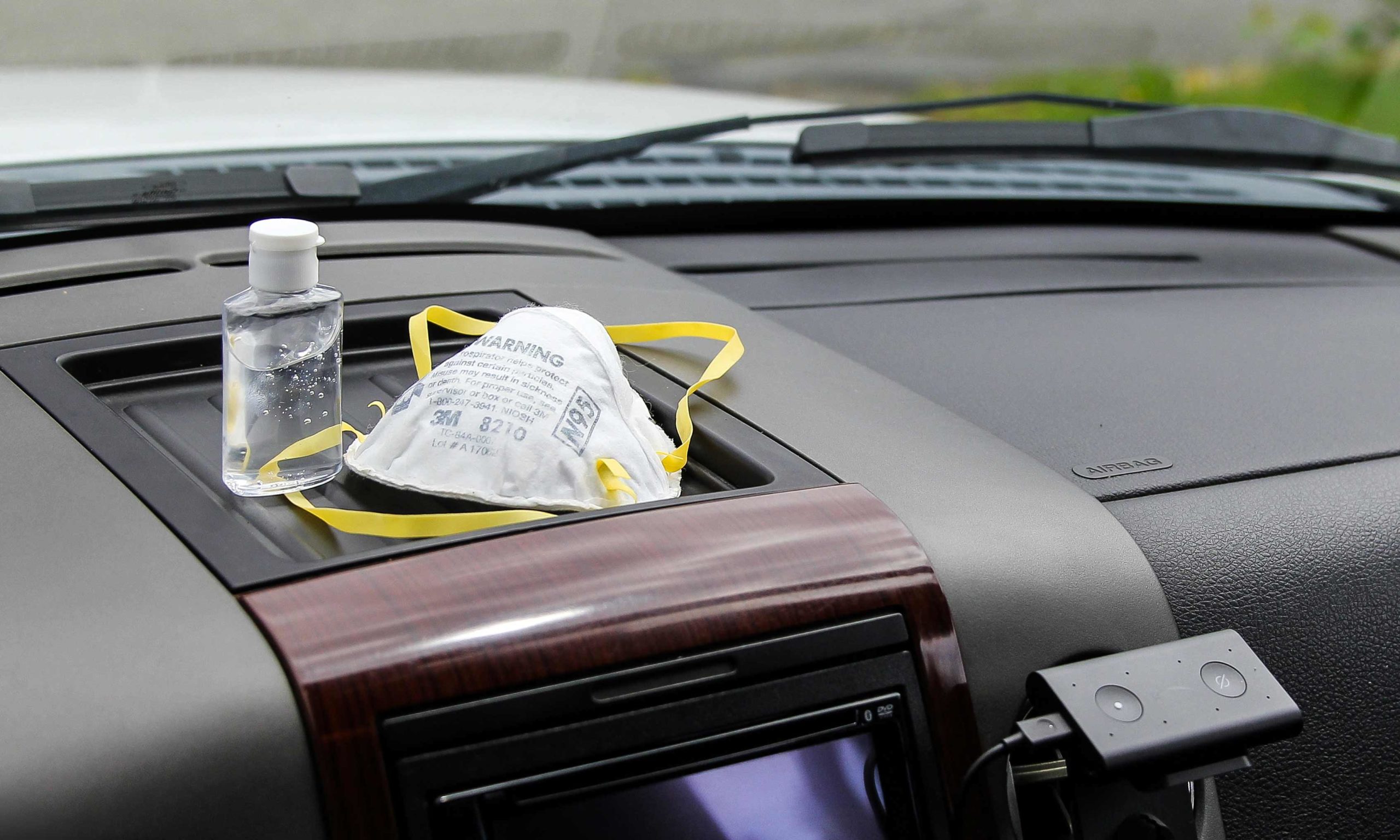 Sanitize Your Car
Of course, the first step is always to wash your hands and wear a face mask when leaving the house. Given road trips are lengthy, we highly suggest sanitizing your car beforehand. Even if you have not used your car for a few weeks, it is better to be safe during this time.
Use disinfecting wipes suitable for the interior of your car to clean down all of your high-contact surfaces like the door handle, steering wheel, and radio. Also, pack a sufficient amount of alcohol-based hand sanitizer and aerosol spray for when you go in and out of your car. 
Dining & Experiences
As many know, the restaurant industry took a massive hit during the COVID pandemic due to social distancing measures. Although some states have implemented looser restrictions, many dining places can only allow pick-up or drive-through access.
If you have a particular restaurant in mind, visit their website to ensure they're open and view your options. We also recommend preparing food ahead of time and bringing enough water to last the whole drive. 
Prepare Your Car for the Long Trip
Auto owners have been sheltering in place due to quarantine and driving their cars less. Contrary to popular belief, not driving your car for long periods can cause long-term damage. If you're not planning on taking your road trip for another 2-3 weeks, we suggest performing essential maintenance early on. 
If you're unsure on whether or not your car is suitable for long drives, auto-related places are considered an essential business and open for service. Every Endurance auto protection plan comes with 24/7 roadside assistance that can be utilized at no cost to you! Take your car to be diagnosed and handle anything that might become an issue while on the road.
Invest in Extended Warranty Coverage
Protecting your car from sudden breakdowns matters now more than ever.  The last thing anyone needs right now is a repair bill that'll cost over $3,000 to fix. When you purchase extended warranty coverage, you gain peace of mind by knowing you're protected with the most comprehensive packages in the market and additional benefits like Endurance Elite.
Don't have auto protection? Call us now or request a no-obligation quote to learn more about our relief options and flexible payment plans. Plus, save money on essentials like groceries, car maintenance, and more with Endurance Elite perks. 
More like this
Travel

In the warmer weather of summer, many people plan off-road excursions and road trips with the entire family. The only thing that can ruin these outdoor adventures is an unexpected..

Read More

Travel

Thanksgiving is fast approaching, and if you're like many across the country, you're probably gearing up to head home (or somewhere) to spend quality time with loved ones and enjoy..

Read More

Travel

With the end of summer near, the Labor Day holiday weekend is just around the corner. It also means that millions of drivers will be hitting the highway for one..

Read More