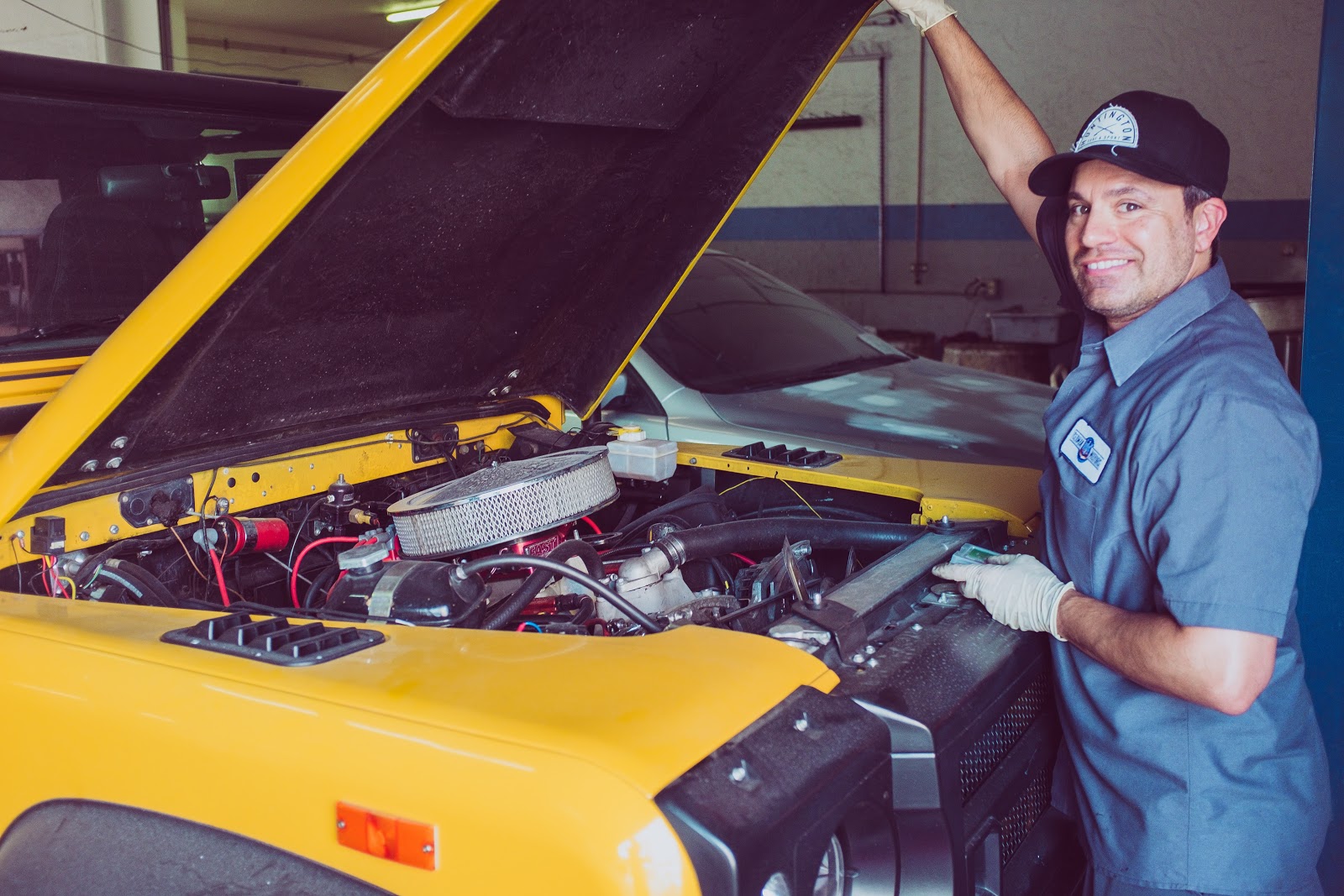 States have been on shelter-in-place orders since mid-March due to COVID-19. Auto repair shops were declared essential businesses so necessary repairs could be completed, especially for essential workers and other drivers who rely on their vehicles. 
Now that multiple states are entering the second phase of shelter-in-place, some non-essential businesses are opening up. Although this is great news, what does this mean for auto owners? 
What are some places open during quarantine?
In some states, curbside pickup for retail and restaurants has been allowed recently. Here is what's allowable when it comes to vehicle maintenance and repair: 
Auto repair shops

– Of course,

individual shop owners

may decide to close, but the vast majority are open as they are allowed to be. This includes auto repair shops, maintenance shops, and facilities that manufacture or distribute transportation equipment. For electric vehicle owners, this includes those who repair and maintain electronic charging stations.

Suppliers

– Workers who supply equipment and materials for the maintenance of transportation equipment. This can include those tasked with delivering or hauling the equipment, like truckers or delivery people.

Car rental shops

– workers who are critical to the leasing and

repair of vehicles

and transportation equipment have been deemed essential. This means that rental shops or larger-scale equipment rental companies may be open and supplying the rentals. However, some are still opting to stay closed.

Dealerships

– many dealerships may have already had their repair shops open, but now those workers who deal with the

sales and leasing of vehicles

are able to work, with proper distancing and sterilizing measures. If you're in need of a

new vehicle

, you should be able to safely go to check out options.

Transportation repair

– in addition to auto repair shops, workers who work to maintain other transportation vehicles like bikes, aircraft, boats, marine crafts, are able to go to work. 
If a business contributes to the necessary infrastructure required for the transportation of essential workers and the delivery of essential supplies, then they are allowed to open during this phase of shelter-in-place.
How Endurance Can Help
If you have necessary repairs to make and aren't sure where to go, you can always contact us for guidance. Every Endurance plan comes with 24/7 roadside assistance that can take you to any local mechanic at no cost to you. We recommend utilizing your benefits during this time to ensure your car is taken care of in a timely manner. 
Our Customer Service team can also help answer any additional questions you might have regarding your policy, Endurance Elite, and our relief program. We're with you every step of the way.
We have a plan
We're working hard to keep America on the road and offer peace of mind amidst COVID-19. If you're a current customer and facing financial hardship, we have relief options available. Simply contact us to learn how we're keeping your vehicle protection plan active at this uncertain time.

If you don't have auto protection from Endurance, now is the time to prepare for the unexpected. We have limited time relief plans available, and you can request a no-obligation quote or call 1-866-918-1438 to hear about minimal down payments. When it comes to car maintenance, there's a lot to think about and we're here to help.
More like this
Endurance Info

An extended warranty is a great way to protect your used car after your expired factory warranty. With great coverage options, affordable deductibles, and an easy claims process, Endurance leads..

Read More

Endurance Info

Owning a car is like owning freedom. Nothing beats knowing that at any given moment, you can grab your keys and go almost anywhere you want. Unfortunately, however, vehicle ownership..

Read More

Endurance Info

No matter how you count it, $300 million is a lot of money. But this figure is even more significant when talking about extended car warranties. This amount is the..

Read More