Protect your vehicle with custom coverage from Endurance.
Shop Now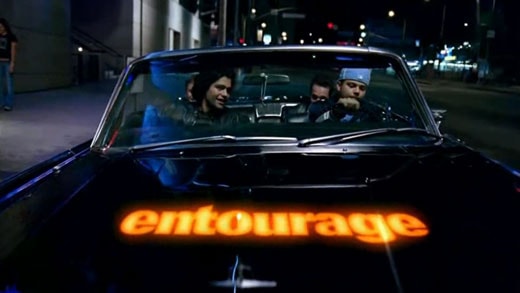 Let's go back to 2004: social media was in its infancy, MTV actually still played music, celebrity gossip was all the rage and the Kardashians had not taken over the world… yet. The world was ready for some escapism even as things didn't seem so happy in the news. Enter a little show on HBO called Entourage, which hit nearly every Hollywood dreamer with the ultimate saga of wish-fulfillment. Originally conceived as a semi-biographical take on Mark Wahlberg and the friends who followed him to Hollywood stardom, the show followed the exploits of Vince (Adrian Grenier), Johnny Drama (Kevin Dillon), Eric – aka "E" (Kevin Connolly), Turtle (Jerry Ferrera), and Ari Gold (Jeremy Piven) as they rose through the ranks of show business. Ultimately the show evolved into a male-oriented companion piece to the hugely successful Sex and the City with its showcasing of the latest and greatest status symbols (shoes, clothes, jewelry, etc) to accompany the series' actual themes and stories. This was often one of the silliest melding of product placement into narrative and nothing better showed this than the multiple story threads about these men and their cars.
Cars are often symbols of status just as much as they are the playthings for gear-heads, and in Entourage, they were often both. In honor of the release of the Entourage movie, which hit theaters on June 3rd, here is a glimpse of some of the supercars that became TV superstars! (Warning: Videos may contain adult language.)
Oh yeah
Oh yeah
Oh yeah
1965 Lincoln Continental
Should you make the life decision to watch an episode of Entourage you'll actually be treated to a catchy and now-iconic opening sequence. To the tune of Jane's Addiction's song 'Superhero' the boys of the show cruise through LA in a stylish 1965 Lincoln Continental. In the universe of the show, it's owned by Johnny "Drama" Chase, The C-list actor older brother of the show's "star" Vince Chase. It's become the automotive icon for Entourage, boasting the honour of being the only car to last throughout the entire series and appearing in the title sequence. The 1965 Lincoln Continental stands as a symbol for always remembering where you came from despite where life may take you (something those amazing
Matthew McCounaghey commercials
would continue to tell us). In the show the numberplates QSV 11427 which is the a zip code for Queens Village , New York and with QSV being an abbreviation of that, indicates that the characters always remember their "humble" beginnings in NYC before making it to Hollywood.
Ferrari F430 Spyder
The Ferrari on this list is also one of the most iconic moments in the entire series, where hotheaded talent agent Ari c
hallenges a rival to race
in his brand new red Ferrari F430 Spyder gifted to him from his wife Melissa "Mrs. Ari" Gold. Complete with ARISFRRI license plates, this marks the realization of a dream from Ari's younger days – before he become the loud and foul-mouthed jerk that kept the show afloat. And come on, how could we not include a car that rhymes so effortlessly with this iconic television character?
Ferrari California
Being able to make it on his own has always been a life goal for Vince's driver Turtle, so when Vince
buys him a car
for his birthday, the Ferrari he feels emasculated but not so secretly enthused. A cameo appearance by 50 Cent in his Rolls-Royce Phantom Drophead doesn't ease Turtle's shame either, telling him he looks good in his Daddy's car. Poor Turtle, right?
Aston Martin DB9 Volante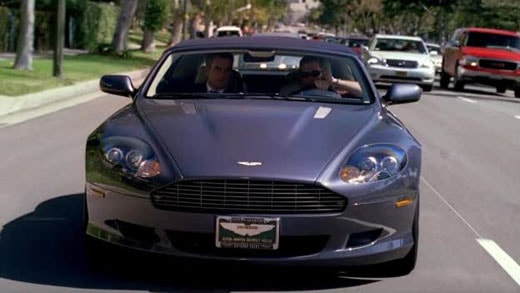 Proving that friendship is everything and money is no object, Vince treats his Entourage to an Aston Martin DB9 Volante each – beginning a love affair with Aston Martin which would last to the very last episode. Spoiler Alert: As Vince's financial situation worsens these cars would later be repossessed.
Rolls Royce Phantom
While fast and expensive cars were a staple of Entourage, none made such a statement quite like the Rolls-Royce Phantom Vince buys on a whim in just the second episode. This not only cemented Vince's newfound position of wealth but was also put the group's humble beginnings into perspective when Turtle mentions that the Phantom cost more than the houses they grew up in. A small
price to pay
though, when you're at the top of your game in the glamorous Hollywood Hills.
Bonus: Honda Prelude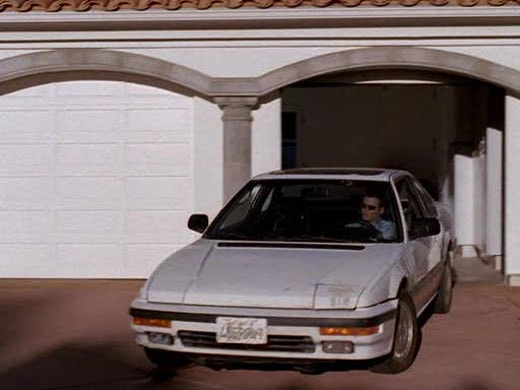 Even as they are about to board a private jet, Vince's best bro/manager/life partner E still refused to part with his beat-up old Honda Prelude. It takes some convincing from Vince but he eventually agrees to leave the car behind on the runway at the end of the first season – only to discover at the start of the next season that he had phoned the airport and asked them to store it for him until he got back. Hopping out of a private jet and into an old Honda Prelude for the drive home may not be glamorous – but that set the tone for the series, proving that fame, money and success had not gone to their heads. Cue 3 seasons later and the car is forgotten and the show dipped into Caligula-levels of excess but this old 90s relic will always be a reminder of simpler times.
Are you mesmerized by all the glitz, glamour and wealth on display with these cars? The Entourage movie may be a few years too late, but the series will always serve as a reminder about that innocent time when we all wish we could drive through Hollywood in the most stylish of cars, with our own entourage, just to see what it's like.
More like this
Autotainment

Moviegoers don't need to be car lovers to appreciate the legendary vehicles that have graced the big screen over the decades. These automobiles have helped to tell the stories and..

Read More

Autotainment

When football season arrives, it only means one thing—tailgates! But while die-hard fans are sure to have enjoyed a tailgate or two (or 200) in their time, many might not..

Read More

Autotainment

Healthy vision and driving go hand in hand. After all, seeing out of your car's windshield and mirrors at the cars, pedestrians, and driving hazards is crucial for your safety..

Read More