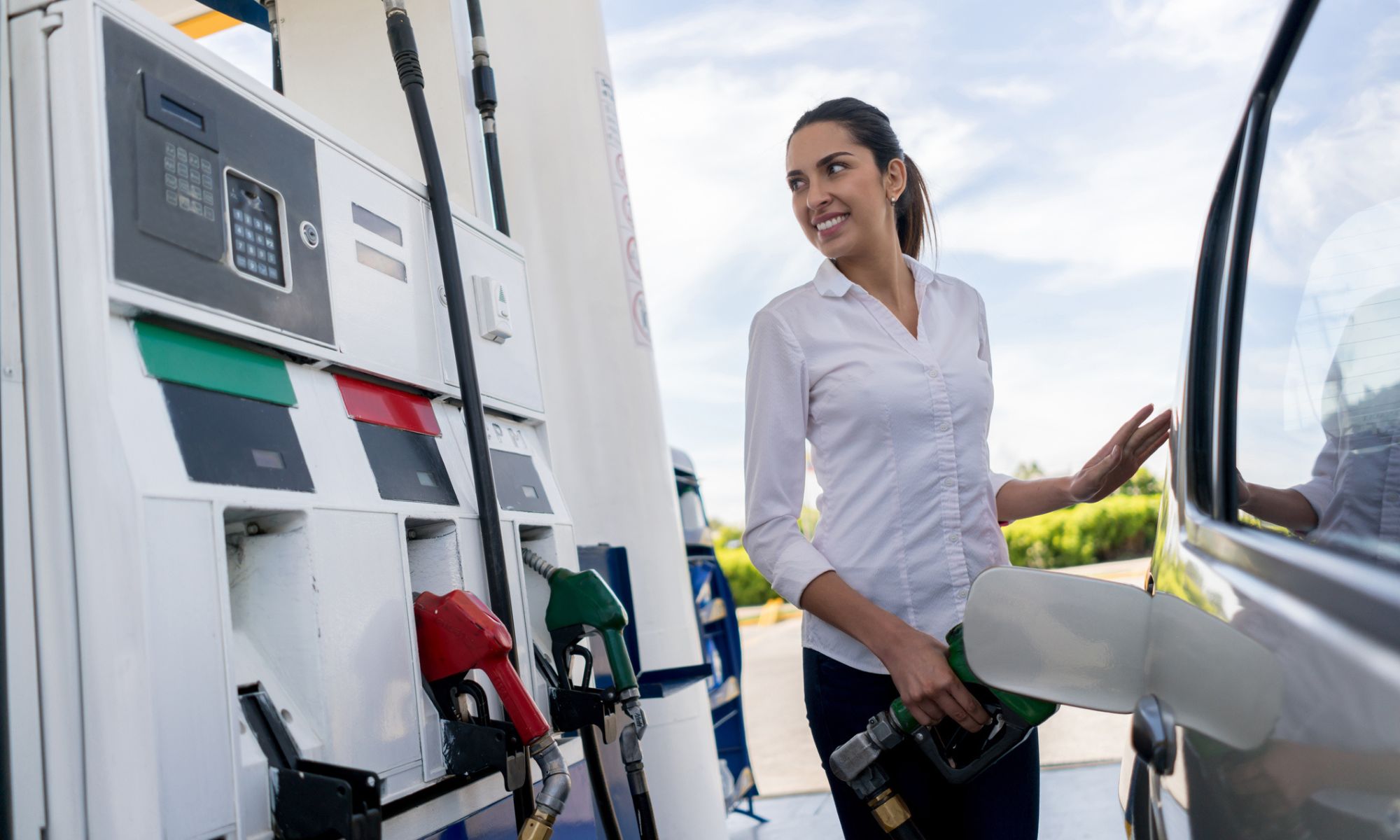 With inflation causing prices to soar, it's important to find unique new ways to save money. Gas prices are still near all-time highs, which makes it an excellent item to try to cut costs on and get a bang for your buck. On the surface, it may seem like you can't save money on gas considering the price stays relatively close between visits, but it's possible to improve your fuel expense.
From changing the time of day you fill up to adjusting when you fill your tank up, there are a number of crucial ways to save money in both the short and long term.
When Should You Visit a Gas Station?
It's worth noting that when considering ways to save on gas, the one thing you should not do is allow your tank to run on fumes. By delaying getting gas so much that your tank hovers on empty for large periods of time, it's possible that you can damage your vehicle.
Dirt and other particles often settle to the bottom of your fuel tank and pose little risk as long as there is fuel in the tank. However, if you consistently let your fuel tank get close to almost empty, those particles can get into your fuel pump and cause extensive, as well as expensive, damage. As a general rule of thumb, avoid letting your fuel drop below ¼ tank.
With this in mind, here are some of the best times to visit a gas station in order to save a couple bucks on your tank of gas:
Best Time of the Day
Believe it or not, the time of day you pump gas can make a difference in cost. In cold weather, gas contracts slightly, roughly by around 1% per 15-degree change in temperature. Therefore, by filling up your gas tank in the early morning before the temperature of the day sets in, you can potentially get slightly more gas in your tank resulting in a higher MPG. While refueling in colder weather won't provide you with an improved cost right off the bat, a higher MPG can allow you to save money in the long run.
Best Day of the Week
In general, the best gas savings can be found by filling your tank at the beginning of the week. According to a GasBuddy petroleum analyst, Monday and Tuesday is when gas prices are typically at their cheapest. As the week goes on, prices steadily tend to rise while finally culminating in the highest price during the weekend. In terms of the national average price of gas, Monday and Tuesday may be the cheapest days, but check your local gas stations to see if other days are cheaper.
Best Level of Gas
As mentioned earlier, allowing gas to reach the bottom of the tank can accidentally release sediment and other debris into the fuel pump, causing expensive repairs. Building off of this though, you may have also fallen into a pattern of not filling your tank entirely due to watching the cost continue to rise on the gas meter.
However, continually getting a half-full tank of gas, as opposed to a full tank, can actually cost you more in the long run. This is due to fluctuations in the price of gas. Normally, fluctuating gas prices do not move enough to make a major difference in price, but filling up your tank constantly can make this effect more costly.
Best Time of Year
Gas is a seasonal product, meaning that the specific formula changes slightly depending on the time of year. This is due to a number of factors, but air quality concerns were the main reason for the development of seasonal gas. In the wintertime, butane is used to reduce the emissions given off in cold weather. Butane is actually a cheaper ingredient than what is used in the summer blend, making winter gas typically slightly cheaper than summer gas.
Therefore, while you need to be filling up your car at least once a month, aim to buy gas more during the winter months if possible.
How to Be More Fuel Efficient on the Road
Overall, the best way to save money on fuel in the long run is to be more fuel efficient. Fuel efficiency may seem like something that's out of your control, but there are a few tips you can use to improve your MPG and save on costs:
Avoid speeding: Driving fast sucks in more gas and will lower your MPG overall
Don't tow heavy weights: Heavier vehicles use more gas to propel themselves forward than vehicles that are light. Avoid towing heavy objects or packing your car full of items if you are attempting to save money on gas.
Carpool: Whether you are going to school, work, or somewhere else, consider carpooling with friends or family.
Avoid slamming on the brakes: Similar to having a lead foot for the gas pedal, slamming on the brakes can reduce your MPG. Keep a safe distance from other vehicles in order to save gas.
The above tips are a great start for learning how to increase your MPG and save money on gas. However, gas is just one potential cost of many that you may be faced with. Adding an effective extended warranty contract to your vehicle can help protect against other costs.
Save Money on Your Vehicle With Endurance
Nobody looks forward to getting a full tank at the gas station, especially considering the sky-high costs of gas today. However, gas prices are just one of many costs associated with owning a vehicle. Maintenance and repair costs are two longer-term considerations that vehicle owners need to think about when purchasing a used or new vehicle.
Securing high-level stated component coverage, such as with the Superior auto protection plan from Endurance, can save you both time and money. With an expansive list of covered parts and components, along with electronic coverage, you can rest easier out on the open road. Additionally, for a small activation fee, each Endurance plan comes with Elite Benefits that offer bonus perks, including 24/7 roadside assistance, up to $1,000 in total loss protection, complete tire protection, and more.
Find out more about auto protection plans offered by Endurance and see which is right for you. Contact our award-winning customer service team at (800) 253-8203 to request a FREE quote or shop online today.
More like this
Expert Auto Tips

With most states around the country getting colder, it's worth reminding yourself how to prepare your vehicle for the different seasons. Weather conditions play a major role in how a..

Read More

Expert Auto Tips

Being a car owner can be an incredibly rewarding experience, especially if you take pride in your vehicle's condition and performance. Cars that are well taken care of will generally..

Read More

Expert Auto Tips

No matter what kind of vehicle you own, staying on top of its care and maintenance should always be a top priority. Cars that are well taken care of and..

Read More