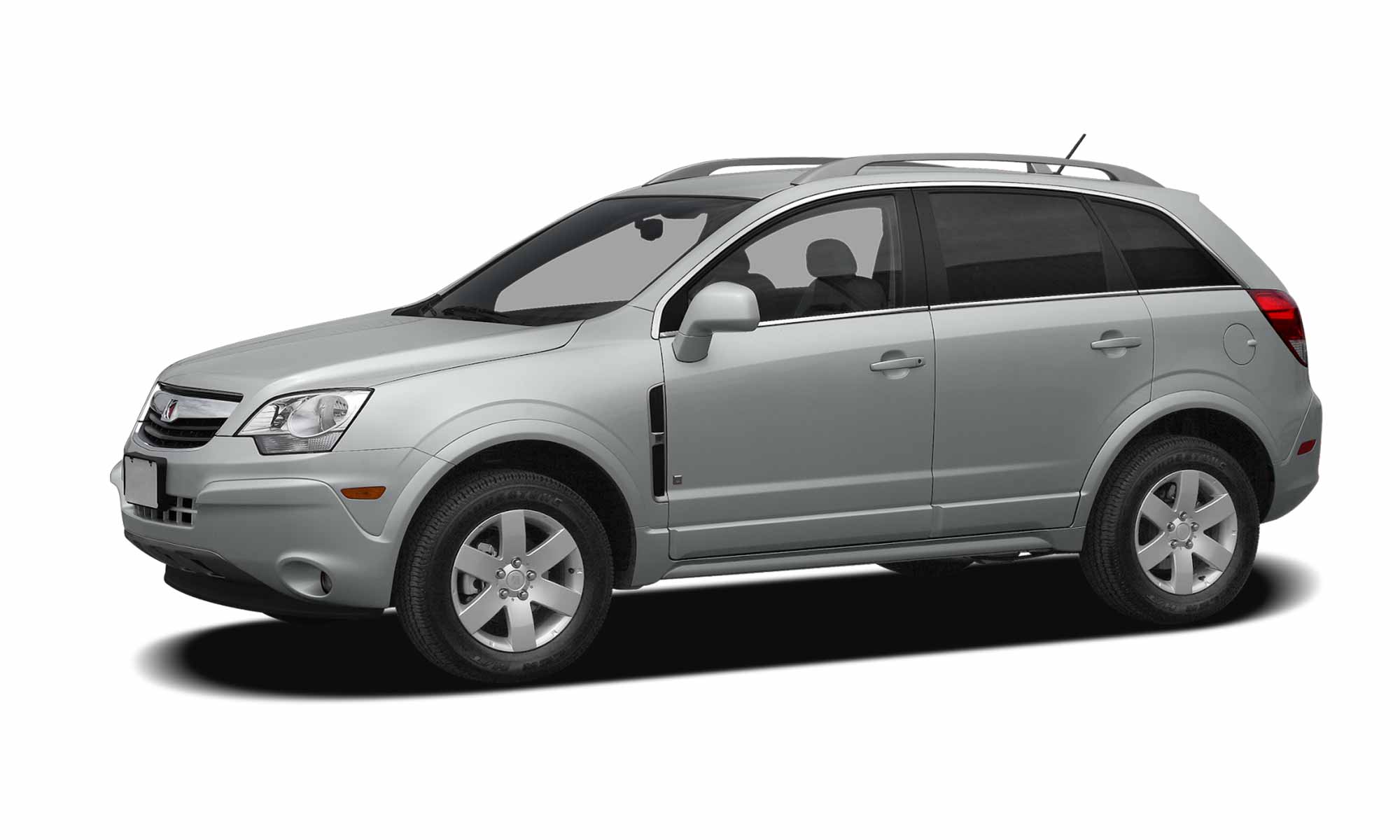 While Saturn has discontinued production in 2010, there are still many Saturn vehicles on the road today. Saturn entered the market back in 1985 and quickly gained popularity with its diverse lineup of vehicles. 
Much like any car manufacturer, Saturns have their fair share of problems, defects, and recalls. Investing in a Saturn extended warranty can keep your vehicle protected well past the factory warranty period, with additional everyday driving perks. Keep reading to learn more about how you can protect yourself against a mechanical breakdown, and even maintenance.
What Is Covered By A Saturn Extended Warranty?
Owned by popular car manufacturer GMC, Saturn offers the same extended warranties as its parent company. You can choose between their popular Platinum Protection Plan or their Extended Limited Warranty. 
Platinum Protection Plan | 140,000 Mile—The Platinum Protection plan ensures your Saturn is protected well-past your original factory warranty by covering over 1,000 essential components. You can choose between the following terms:
24 Months / 24,000 Miles

36 Months / 36,000 Miles

48 Months / 48,000 Miles

60 Months / 60,000 Miles
Extended Limited Warranty | 5 Year / 60,000 Mile—Since Saturn is backed by GMC's extended warranty, you're covered for both parts and labor to correct defects in materials or workmanship for 5 years or 60,000 miles—whichever comes first. This extended warranty does not include routine maintenance, however, prepaid maintenance plans can be purchased.
How Much Does Saturn Extended Warranty Cost?
The cost of a Saturn car warranty varies from person-to-person due to several factors. To give you a better understanding of what they are, we have explained each below:
Coverage
For those looking for exclusionary coverage, you can expect to pay a higher premium than those wanting just the powertrain covered. Bumper-to-bumper coverage typically costs the most while powertrain warranties offer protection at a more affordable price point.
Type Of Vehicle
Prices increase with more technology, options, and rarity of the car as parts are harder to come by. Some models also take longer to repair, which can increase labor costs at your local mechanic.
Extra Benefits
You can expect to pay more for coverage that offers additional benefits not normally seen on standard packages. Endurance, on the other hand, offers vehicle service contracts that include roadside assistance, towing, and a FREE year of the Endurance Elite membership which offers everyday driving benefits. 
What is Covered Under Saturn Factory Warranty?
Saturn's factory warranty follows the same structure as a typical General Motors Protection Plan (GMPP). They offer two basic warranties that cover most of the components and parts on your Saturn. Let's take a closer look at each to give you a better idea of what coverage you may still have on your vehicle.
3 Year / 36,000 Mile Basic Limited Warranty—For bumper-to-bumper coverage, Saturn offers an industry-standard 3 year, 36,000-mile basic limited warranty. This warranty covers just about every component on your Saturn to ensure your new vehicle is properly protected with comprehensive coverage.
6 Year / 100,000 Mile Corrosion Protection—Saturn also offers a 6 year, 100,000-mile corrosion protection warranty to cover metal body panels that rust from the inside out. This is a pretty standard warranty when compared to other manufacturers and will not cover vehicles that have driven on streets where salt or chemicals are used in the winter.
What Should I Do if My Saturn Manufacturer's Warranty Has Expired?
When it comes time for your manufacturer's warranty to expire on your Saturn, you will need to decide if you want to continue coverage on your vehicle. As these cars age, more and more factory parts will fail which leaves you with hefty repair bills to pay out-of-pocket. This is why having an extended warranty can help you save both time and money throughout your ownership.
With an auto protection plan from Endurance, we handle the costs of sudden breakdowns so you aren't financially burdened. Plus, you gain peace of mind knowing we pay the mechanic directly, on top of providing coverage for benefits like rental car services and meal and lodging coverage if a breakdown occurs away from home. Request a free, no-obligation quote to learn more about our flexible payment plans and coverage options.
Average Saturn Repair Costs
| | |
| --- | --- |
| Saturn Repair Part | Average Cost |
| Alternator | $534-$565 |
| Compressor | $616-$956 |
| Thermostat | $211-$231 |
| Control Arms (Front Both Lower) | $289-$312 |
| Evaporator | $992-$1,420 |
| Window Motor | $378-$420 |
*derived from repairpal.com
Shopping For An Extended Saturn Warranty
Both a factory and extended warranty plan have their pros and cons so knowing which to go with comes down to personal preferences.
If there's one thing you can expect as a vehicle owner, it's the unexpected and breakdowns can be expensive. Our plans help protect your vehicle's parts—and your wallet—when things go wrong. Whether you have a new or used car, there are various options to choose from to ensure your needs are met at an affordable price point.
Saturn Extended Warranty Or Third-Party Vehicle Protection?
Now that we have determined the two main avenues you can take for coverage on your Saturn vehicle, let's compare the two to see how they match up. We will look at cost, coverage, and convenience for each to help you determine which is the best option for you.
Pay Less For Coverage
With a GMC extended warranty, you have two extended auto warranty options to choose from. Some coverage levels are only offered to new car owners and exclude you if you drive an older model. With Endurance, you're able to get personalized coverage that helps cover repairs and much more. 
Extended Coverage For Your Saturn
GMC's extended warranty provides great coverage for years to come, but it does not compare to Endurance's warranty terms. You can get up to 250,000 miles of coverage on select qualifying vehicles through Endurance's extended warranty.
Use Your Favorite Trusted Mechanic
A GMC extended warranty is going to require you to bring your Saturn into a GMC dealership to have to work completed. While this is great for those who want Saturn-trained technicians working on their vehicles, it can be a burden if you do not live near a dealership.

With Endurance, you can use just about any certified mechanic to have the work completed under your extended warranty.
Third-Party Saturn Extended Warranty Benefits
Choosing a third-party Saturn extended warranty allows you to take advantage of great benefits not normally found on dealership-backed plans. While these will differ from provider to provider, Endurance is going to offer everyday driving benefits with each of their plans:
24/7 Roadside Assistance

—Endurance knows that breakdowns happen and offers 24/7 roadside assistance to help. Whether you need gas, a tow, battery charging, or other roadside services, Endurance is going to be there to get you back home safely.

Substitute Transportation

—Substitute transportation is provided with rental car reimbursement if your vehicle has to be in the shop for repairs. This is a great service to save money on rental car services when your car is being fixed.

Trip Interruption

—With Endurance, if your vehicle happens to break down more than 100 miles from your home, you can get reimbursed for 3 days of food and lodging.

1-Year of Endurance Elite Membership

—With each purchase of an Endurance plan, you will get 1 year of Endurance Elite Membership included free.
More About Saturn Warranties:
To help you get a better understanding of what problems many Saturn owners face, we have provided a few links to recalls, reviews, and problems.
General Recalls, Problems, and Defects: NHTSA-Safety Issues & Recalls
Saturn Owner Reviews: Car Brands Ratings
Saturn Automotive Recalls: Saturn Recalls
Frequently Asked Questions: Saturn Factory Warranty
How Long Does A Standard Saturn Factory Warranty Last?
The standard Saturn factory warranty lasts 3 years or 36,000 miles, whichever occurs first.
Is My Engine Covered Under A Saturn Factory Warranty?
Yes, the engine in your Saturn is covered under the 3-year basic limited warranty.
Can I Transfer My Saturn Warranty?
Yes, you are able to transfer the factory warranty on your Saturn to the new owner within the factory warranty period.
Frequently Asked Questions: Saturn Extended Warranty
Where Can I Get My Saturn Serviced For Repairs?
For those with a GMC extended warranty, handling an auto repair often requires you to visit certain locations—leaving no room for flexibility. With Endurance, you can use any certified technician of your choosing.
What Do Endurance Warranties Cover That Saturn Warranties Do Not?
Endurance warranties are going to cover the same components as Saturn warranties, but you will get a few added benefits. This will include trip interruption, transportation reimbursement, and 24/7 roadside assistance.
What Extended Warranty Covers The Most For The Best Price?
To find out which extended warranty covers the most for the best price, you will need to find out what coverages you want and what you are willing to pay for it. With Endurance, you will have 5 great choices to choose from.
How Do I Get A Quote For An Extended Warranty?
To get a quote for an Endurance protection plan, simply fill out this form in less than 5 minutes. All you'll need is information on your vehicles like the current mileage and vehicle identification number (VIN), and you can have a quote in as little as a few minutes!
More like this
Extended Warranty

The advantages of having an extended warranty can't be overstated when a surprise car repair pops up. Coverage can make a difference during a breakdown, thanks to protection against expensive..

Read More

Make/Model

As the world gradually transitions to renewable energy sources, the adoption of e-vehicles is on the rise, and Tesla has been leading the charge. Their range of electric cars is..

Read More

Extended Warranty

Nothing beats being able to hit the open road and head wherever you like, whenever you like. Plenty of drivers fall in love with our vehicles, maintaining them with total..

Read More