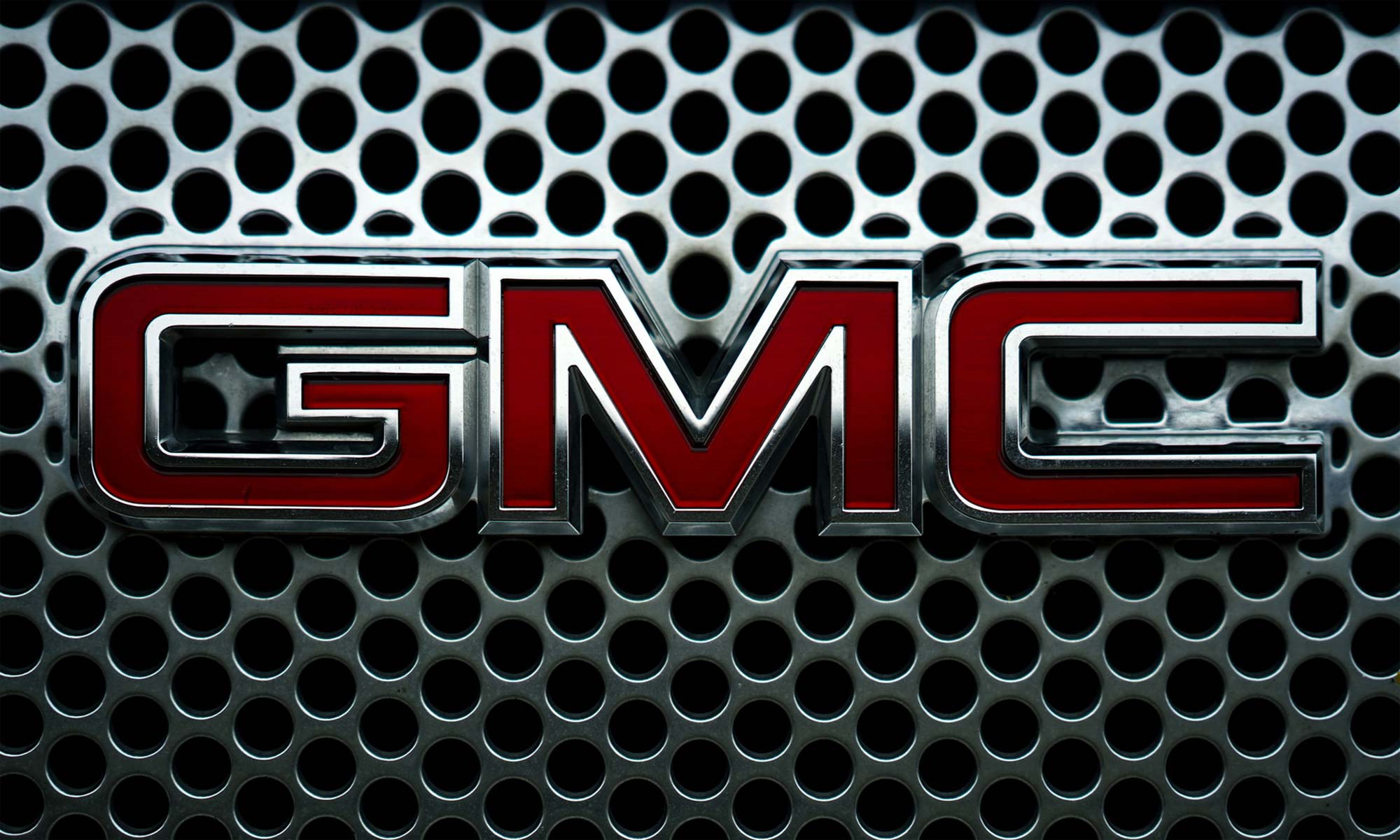 When it comes to the industry giants of automotive, GMC is going to be at the top of the list. With a large selection of vehicles fitting just about everyone's needs, it is no surprise that GMC has become one of the fastest-selling brands on the market.
With such a wide variety of vehicles, there are going to be some that are going to need repairs and have recalled as they get driven. GMC backs their vehicles with factory warranties that will keep you protected for years to come. They even offer extended warranties that you can choose from after your initial coverage lapses. Alternatively, you can choose a third party extended warranty company such as Endurance to keep you covered.
What Is Covered By A GMC Extended Warranty?
The GMC extended warranty is going to be one of the best-extended warranties offered in the industry. Drivers who purchase or lease a new GMC are automatically enrolled and covered by GMC Pro Grade Protection. With this warranty, your entire vehicle will be covered for repairs to correct defects in materials and workmanship, including parts and labor. Routine maintenance will not be covered by any warranty from GMC.
Bumper-to-Bumper Coverage
GMC's bumper-to-bumper coverage covers major components that can require thousands to repair. Normal maintenance is not covered under this warranty, as well as additional components outlined in the service contract. The extended car warranty helps cover repairs, any defect in materials or workmanship, for three years or 36,000 miles—whichever comes first.
Powertrain Coverage
The Powertrain Limited Warranty from GMC provides total protection over essential components for all 2020-2021 vehicles. You will be covered on major components such as the engine, transmission, transfer case, and drive systems. Depending on the make, GMC offers car warranty options for five years or up to 60,000-100,000 miles–whichever comes first. 
How Much Does GMC's Extended Warranty Cost?
The cost of GMC's extended warranty is going to be based on a few different factors. These are relatively the same with an extended car warranty from a dealership. Let's take a closer look at what factors affect this cost.
Coverage
The level of coverage that you are wanting is going to affect the overall cost of the warranty as more inclusive coverages will raise the cost. Drivers looking for an extended warranty that provides total protection can expect to pay more than more affordable options in the market.
Type Of Vehicle
The type of vehicle that you are wanting to get covered will also play a role in cost. Regular commuter cars may carry a cheaper premium than more luxurious cars as they are cheaper to repair.
Extra Benefits
If you are looking to get an extended warranty that offers extra benefits not normally included in standard extended warranties, you can expect to pay a little extra for it.
What Is Covered Under GMC's Factory Warranty?
GMC is going to offer a no-deductible, bumper-to-bumper limited warranty for 3 years or 36,000 miles, whichever occurs first. Auto parts needing to be repaired will be replaced with new, remanufactured, or refurbished parts. This warranty is going to include towing to the nearest GMC dealership. It also transfers automatically with the new owner if you decide to sell it.
3 Year / 36,000 Mile Bumper-to-Bumper Limited Warranty—For the first 3 years or 60,000 miles of ownership on your new vehicle, you will be covered with a bumper-to-bumper limited warranty. This will cover the entire car for repairs, including parts and labor, regarding any defect in workmanship or material. These repairs will be completed with new, remanufactured, or refurbished parts.
3 Year / 36,000 Mile Corrosion Protection—As an added bonus, GMC is going to include a 3 year, 36,000-mile warranty for corrosion protection. This will cover all body and sheet metal components from rust or corrosion.
5 Year / 60,000 Mile Powertrain Limited Warranty—For new GMC vehicles after 2020, you will get a fully transferable, no-deductible, 5 year/60,000 mile limited warranty for your powertrain. This is going to cover components such as your engine, transmission, transaxle, transfer case, and drive systems.
5 Year / 100,000 Mile Powertrain Limited Warranty—For GMC 1500 series LD with a 3.09 Duramax Turbo-Diesel and the 2500/3500 series HD with a 6.6 Duromax Turbo-Diesel, you will get the same great powertrain warranty, but get an extra 40,000 miles to use. This 5 year/100,000 mile warranty is great for those who use their trucks to travel.
5 Year / 60,000 Mile Extended Limited Warranty—This extended limited warranty is coverage for any new vehicle that can be purchased only at the time of purchase. It will extend your basic coverage to 5 years or 60,000 miles to cover your entire vehicle.
6 Year / 100,000 Mile Rust-Through Protection—For 6 years or 100,000 miles you will get a warranty that covers any sheet metal that rusts through and develops a hole in the sheet metal.
What Should I Do If My GMC Manufacturer's Warranty Has Expired?
When your 3 years or 36,000-mile period comes up, your factory warranty is going to expire. To keep you protected from sudden breakdowns, you can look at purchasing an extended warranty. Companies such as Endurance offer premium protection plans for GMC owners looking for additional coverage once their factory warranty expires.
Average GMC Repair Costs
To give you a better sense of how much money you could be saving with an extended warranty, we have gathered average prices for common GMC repairs. These costs are without insurance.
| | |
| --- | --- |
| GMC Repair Part | Average Cost* |
| Condenser | $391-$542 |
| Power Window Switch | $192-$283 |
| Compressor | $596-$780 |
| Evaporator | $1,138-$1,456 |
| Engine Mount | $430-$489 |
| Alternator | $460-$691 |
* pricing derived from Repairpal.com
GMC Warranty Benefits
Choosing an extended warranty from GMC is going to give you some perks that you cannot get with a third party. If you choose an extended warranty from GMC, you will be taking your vehicle to a GMC dealership for repairs. This means only certified GMC technicians will be doing your warranty work. GMC only uses new, remanufactured, or refurbished GMC parts when making repairs for warranties.
With an extended warranty from GMC, you will never have to pay a deductible for warranty-covered repairs.
Shopping For An Extended GMC Warranty
If you are wanting to go with an extended warranty from GMC, you can contact your local dealer to get a quote on coverage for your vehicle. Most of the factory warranties offered only apply to newer models from GMC, so if you own an older vehicle then we suggest also exploring third-party options.
If you are wanting to go with an extended warranty from a third party such as Endurance, you can contact us directly or fill out our online free quote form.
GMC Extended Warranty Or Third-Party Vehicle Protection?
Now that we have discussed the types of coverages you can get for extended protection past the factory warranty, let's see how they compare to each other.
Pay Less For Coverage
One of the biggest concerns that people have when it comes to warranties is the cost. One good thing about extended warranties from GMC is that they can be financed into your car payment. However, Endurance is going to offer 5 different coverage packages at different costs to fit your budget. Plus, drivers can stay protected without breaking the bank with flexible payment plans and offer a 30-day money-back guarantee.
Extended Coverage For Your GMC
Both are going to give you great extended coverage for your GMC vehicle, but there are some differences. With an extended warranty from GMC, what you see is what you get, you do not have many choices. With Endurance, you can choose between the 5 plans to see which fits your coverage needs so you are not paying for more than you need.
Use Your Favorite Trusted Mechanic
When it comes time to needing to have your car repaired under warranty, not everyone is going to have the luxury of being near a GMC dealer. For those with an extended warranty from GMC, you will need to take your vehicle to a GMC dealer to get the job warrantied. For those with Endurance, you can use any certified mechanic to complete the repair.
Endurance GMC Extended Warranty Benefits
An Endurance extended warranty for your GMC vehicle is going to provide you with benefits not often seen with dealership warranties.
24/7 Roadside Assistance—

Vehicles can break down at any time, and it usually is never convenient for you. What can be convenient is 24/7 roadside assistance that Endurance offers to ensure you are always in good hands.

Substitute Transportation—

If your vehicle is going to be in the shop for an extended period of time, Endurance has you covered with rental car reimbursement or public transportation reimbursement.

Trip Interruption—

Endurance knows how inconvenient a vehicle break down can be, especially if you are far from home. If your car breaks down more than 100 miles away from your home, Endurance will reimburse 3 days worth of lodging and food.

1-Year of Endurance Elite Membership—With a purchase of any of the 5 plans, you will get a 1-FREE year of Endurance Elite Membership. Customers receive amazing perks like $250 in shopping vouchers, key fob replacement, tire replacement/repair, and more.
More About GMC Warranties:
To help you get a better understanding of what problems many GMC owners face, we have provided a few links to recalls, reviews, and problems.
General Recalls, Problems, and Defects: NHTSA-Safety Issues & Recalls
GMC Owner Reviews: Car Brands Ratings
GMC Automotive Recalls: GMC Recalls
Frequently Asked Questions: GMC's Factory Warranty
How Long Does A Standard GMC Factory Warranty Last?
A factory standard GMC warranty is going to last 3 years or 36,000 miles.
Is My Engine Covered Under A GMC Factory Warranty?
The engines are covered under GMC's factory powertrain warranty that comes on most newer vehicles.
Can I Transfer My GMC Warranty?
Your GMC warranty is going to transfer automatically to the new owner if done so within the warranty period.
What Is The Best Extended Warranty For My GMC?
Endurance offers different coverage plans to choose from to fit your needs while also offering flexible payment plan options. The best GMC extended warranty is going to be person-specific as not all warranties are going to provide the same level of protection for your vehicle. Your preferred budget also needs to be taken into consideration when shopping for vehicle protection.
Which GMC Vehicles Are Covered Under An Extended Warranty?
Endurance is going to cover most vehicles up to 20 model years and up to 200,000 miles. Our highly trained staff can assist you in finding the best warranty for your specific vehicle.
Frequently Asked Questions: GMC's Extended Warranty
Where Can I Get My GMC Serviced For Repairs?
If your GMC is covered under an extended warranty from GMC, you will have to use a GMC dealership to make the repairs. With Endurance, you can use any certified mechanic for warranty work.
What Does Endurance Warranties Cover That GMC Warranties Do Not?
Endurance warranties are going to offer great benefits such as 24/7 roadside assistance, trip interruption, and substitute transportation services.
What Extended Warranty Covers The Most For The Best Price?
The best bang for your buck when it comes to Endurance extended warranties is going to be based on the coverage you need and the price point you want to be at. With 5 great choices to choose from, you should have no problem finding what you need.
How Do I Get A Quote For An Extended Warranty?
To get a quote for an Endurance protection plan, simply fill out the quote request form. You can have a quote in as little as a few minutes!
More like this
Extended Warranty

When driving on roadways around the world, the thing most car owners fear is being involved in an accident. However, mechanical breakdowns are the thing that every average driver should..

Read More

Make/Model

If you're the owner of a Honda Accord, you certainly aren't alone. The brand has a great reputation for producing some of the most reliable cars on the road, with..

Read More

Make/Model

The last thing any Ram driver wants is to hear an odd noise while driving down the road, followed by a mechanical issue within their vehicle. Unfortunately, mechanical breakdowns are..

Read More