Navigating Customer Service for Your Extended Car Warranty: Tips for a Smooth Experience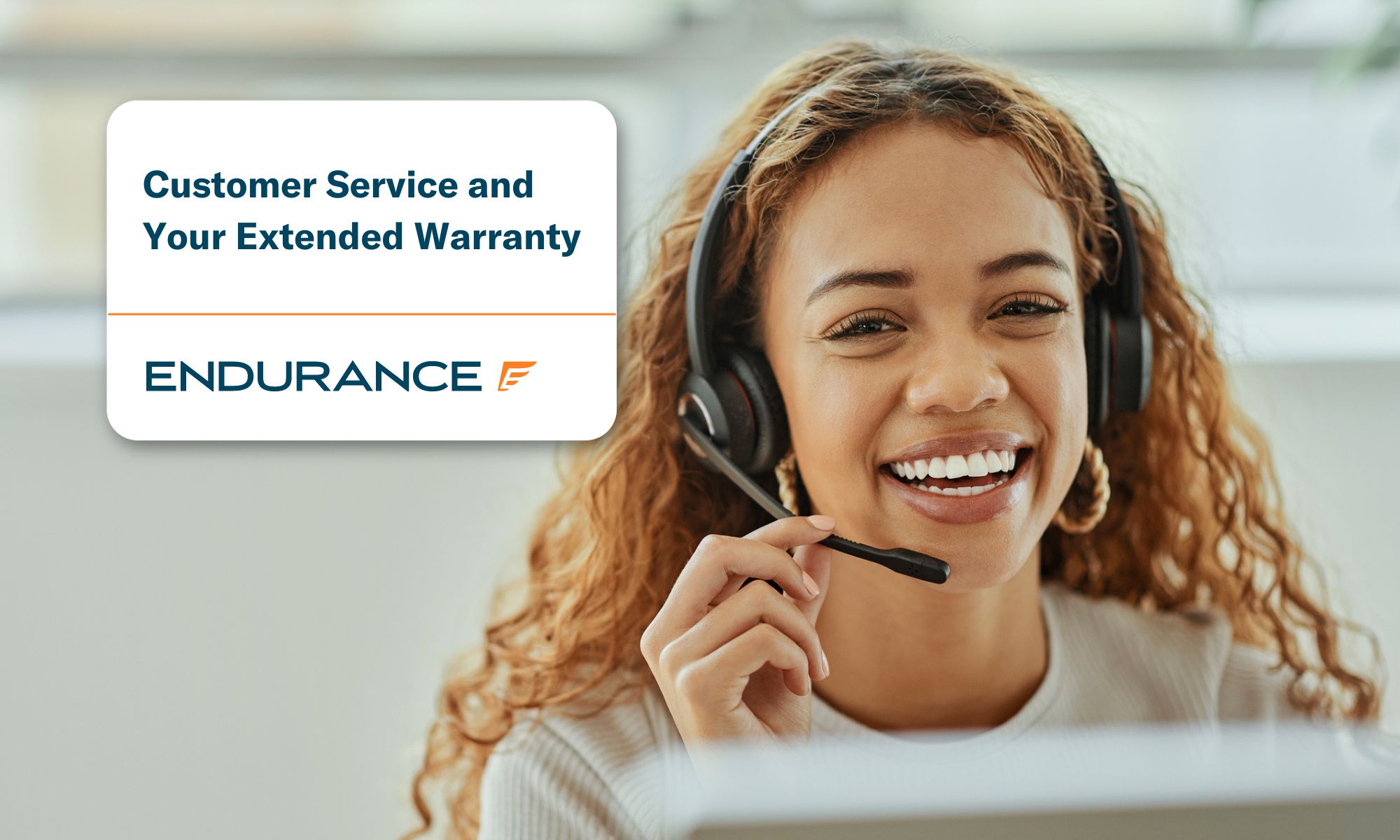 Once your manufacturer's warranty expires, you can embrace new opportunities to safeguard your vehicle and enjoy peace of mind on the road. In the event of a breakdown, having an extended warranty ensures that repair costs don't rest solely on your shoulders. It's no wonder that a growing number of drivers have opted to invest proactively in a service contract or extended warranty for their vehicle as a smart and proactive choice after their initial warranty expires.
The ins and outs of a vehicle service contract can be confusing, ranging from what deductibles may look like to any potential exclusions. By learning to navigate the customer service aspect of an extended auto warranty contract, you can gather more information on their plan to learn what is and isn't covered.
Understanding an Extended Car Warranty
Oftentimes, people confuse extended car warranty with factor warranty despite the fact they are different. A factory warranty is offered by the manufacturer of a vehicle through a car dealership, in some cases, and is offered when the vehicle is purchased. It typically only has a lifespan of somewhere between 3 years/36,000 miles or 5 years/50,000 miles.
An extended warranty, however, is offered by a third-party provider and offers financial coverage for mechanical breakdowns and, depending on the plan, maintenance tasks. The buyer of an extended warranty contract typically pays a monthly payment or yearly fee, and, in return, they can use their contractual services if their vehicle has a problem covered under that contract.
Common Types of Extended Car Warranties
Depending on the extended warranty provider you are considering working with, many different types of warranties may be offered. However, the three most common types offered by warranty companies are:
Stated Component Protection: Serving as a more basic form of warranty, a state component protection plan is more limited in what is covered. As a result, this plan type typically lists the specific components protected under the contract, known as inclusionary coverage.
Powertrain Warranty Coverage: A powertrain extended warranty contract will offer protection for the most vital systems of your vehicle only, which can include the engine, transmission, drive axles, and more.
Bumper-to-Bumper Protection: Finally, bumper-to-bumper protection offers exactly what it sounds like. Rivaling even the car's manufacturer warranty, a bumper-to-bumper contract will cover nearly every component of the vehicle except for the bumpers themselves.
Coverage Options and Limitations
When signing up for an extended warranty contract, you will have a number of options for coverage. However, it's important to read the fine print to see if there are any exceptions with coverage plans for certain expensive repairs. Additionally, it's worth noting that a large number of extended warranty contracts have a limitation with maintenance tasks, with oil changes and other similar items not often being included industry-wide.
How to File a Claim in 5 Steps
One of the most frustrating experiences a person can go through is having a breakdown on the road, only to discover that they have no idea how to file a claim with their warranty company. To avoid this annoying situation, use the following steps for filing a claim:
Immediately take your vehicle to an approved repair shop as outlined by your warranty agreement.
Check your warranty contract to see if the diagnosed repair is covered under your warranty contract.
Inform your mechanic to initiate the claims process by contacting the vehicle warranty company.
Wait for authorization to come through before approving any work being done to your vehicle.
Save all documentation after the fact.
In the event you paid for certain expenses out of pocket that would have been covered by your provider, some extended warranty contract companies will reimburse you for the expense.
4 Tips for Navigating Extended Car Warranty Customer Service
As you go through the claims process after a breakdown, you may find yourself in contact with a customer service professional from your warranty company. There are four main tips that can help you navigate this process, whether you are debating between warranty services or already have a plan in effect:
1. Research and compare different warranty providers.
First and foremost, drivers should always research a company's extended warranty customer service before agreeing to a contract. Look up reviews for customer service for different providers to see who has the most responsive and helpful workforce ready to assist you.
2. Understand the claims process and required documentation.
For those with an active plan in place, understanding what the claims process will look like and what will be required of you can help ensure a more positive customer service experience. Have all documents ready to go, and ask your customer service rep how the process will occur so you know what to expect.
3. Keep detailed records and an open line of communication with the provider.
Customer service representatives are people too, which means they can make a mistake. If this happens, it's important to have all necessary documentation on hand that supports your claim so that you can sort the issue out with your representative.
4. Be persistent and know when to escalate issues.
While your customer service rep will do their best to help your current situation, there are some matters out of their control. You must be able to recognize these issues so you don't run into a wall with your customer service rep. Escalate matters that are beyond their level if it's called for.
Common Complaints and Solutions With Extended Warranty
As you consider different types of warranty packages for your new car or used car, going over some of the most common extended warranty complaints can help inform a person's decision:
1. A claim being denied or delayed.
One of the most frustrating experiences a person can go through is to have their claim denied after taking their vehicle into the shop. While this is unfortunate, review the reason why your claim was denied and check it against your contract to ensure that your warranty company got it right.
2. Difficulty reaching customer service reps.
The last thing anybody wants to deal with during the claims process is an unresponsive customer service team, especially if a claim was erroneously denied. Ensure you research a company's customer service reviews to know you're getting top-notch quality.
3. Misunderstandings about coverage or limitations.
It's important to read the fine print of an extended warranty contract as some providers may indicate they offer coverage for a part, yet the fine details state there is a limitation to the coverage. This can result in annoyance and confusion when you are still on the hook for the cost of repairs once that limit is met. Be sure to read through your entire contract.
4. Inaccurate or confusing billing statements
Finally, you will receive a summary of repairs and potentially a billing statement after your repairs are handled. Some people react quickly to the billing statement, believing that they need to pay the grand total. In most cases, this billing statement is just a copy, and you should wait for a detailed claims report to come from your warranty provider, which may outline if you owe any money.
Importance of Regular Maintenance and Inspections
Some people choose to avoid extended warranty as they don't believe the price warrants the possibility of a breakdown happening. However, the average vehicle in the United States is 12.2 years old, making many vehicles on the road prone to mechanical wear and tear. Tackling preventative maintenance is the best way to reduce this overall risk.
How Regular Maintenance Can Prevent Potential Breakdowns
Regular maintenance can keep the parts under the hood of your vehicle in working order for a longer amount of time. This reduces the risk of other parts under the hood malfunctioning due to the degradation of a single part. As a result, this regular maintenance can catch issues earlier on, which are often cheaper and small repairs, before they evolve into major issues.
Why You Should Follow the Manufacturer's Recommended Maintenance Schedule
Inside the owner handbook for a vehicle will be a recommended maintenance schedule as outlined by the manufacturer. This schedule is important to follow as it will list which tasks must be looked at on your specific vehicle, but it is also often a requirement to ensure your factory warranty remains in good standing while you have it.
Trust Endurance for Your Vehicle Protection
An extended warranty contract can cover repairs associated with mechanical breakdowns and give you peace of mind while on the road. With Endurance auto warranty, there are a handful of coverage plans to choose from – or you can customize your own coverage.
The protection offered by Endurance plans ranges from simple and competitive protection through the Secure plan all the way up to near bumper-to-bumper exclusionary coverage with the Supreme plan. Major components such as the engine, electrical components, air conditioning, transmission, and more are covered under each plan, meaning all drivers can get the basics.
Endurance customers receive standard perks, including 24/7 roadside assistance, towing, rental car reimbursement, and more. In addition, new Endurance customers receive a suite of Elite Benefits for a small activation fee, which offers bonus perks like up to $1,000 in total loss protection, key fob replacement, and more.
Endurance has paid over $300 million in customer claims since 2012. Reach out to our award-winning customer service team at (800) 253-8203 and request a FREE quote. You can also shop online to see your price today!
Read more about extended warranty comparisons, aftermarket warranties, repair facility claims, DIY tutorials, routine maintenance, and more on the Endurance blog.
More like this
Extended Warranty

When driving on roadways around the world, the thing most car owners fear is being involved in an accident. However, mechanical breakdowns are the thing that every average driver should..

Read More

Extended Warranty

Every car owner knows how important it is to keep their vehicle in the best possible condition at all times. This means making sure that you are getting the proper..

Read More

Extended Warranty

Driving down the road only to experience an issue with your vehicle's steering capabilities is a terrifying experience, regardless of if you are driving a new vehicle or an old..

Read More