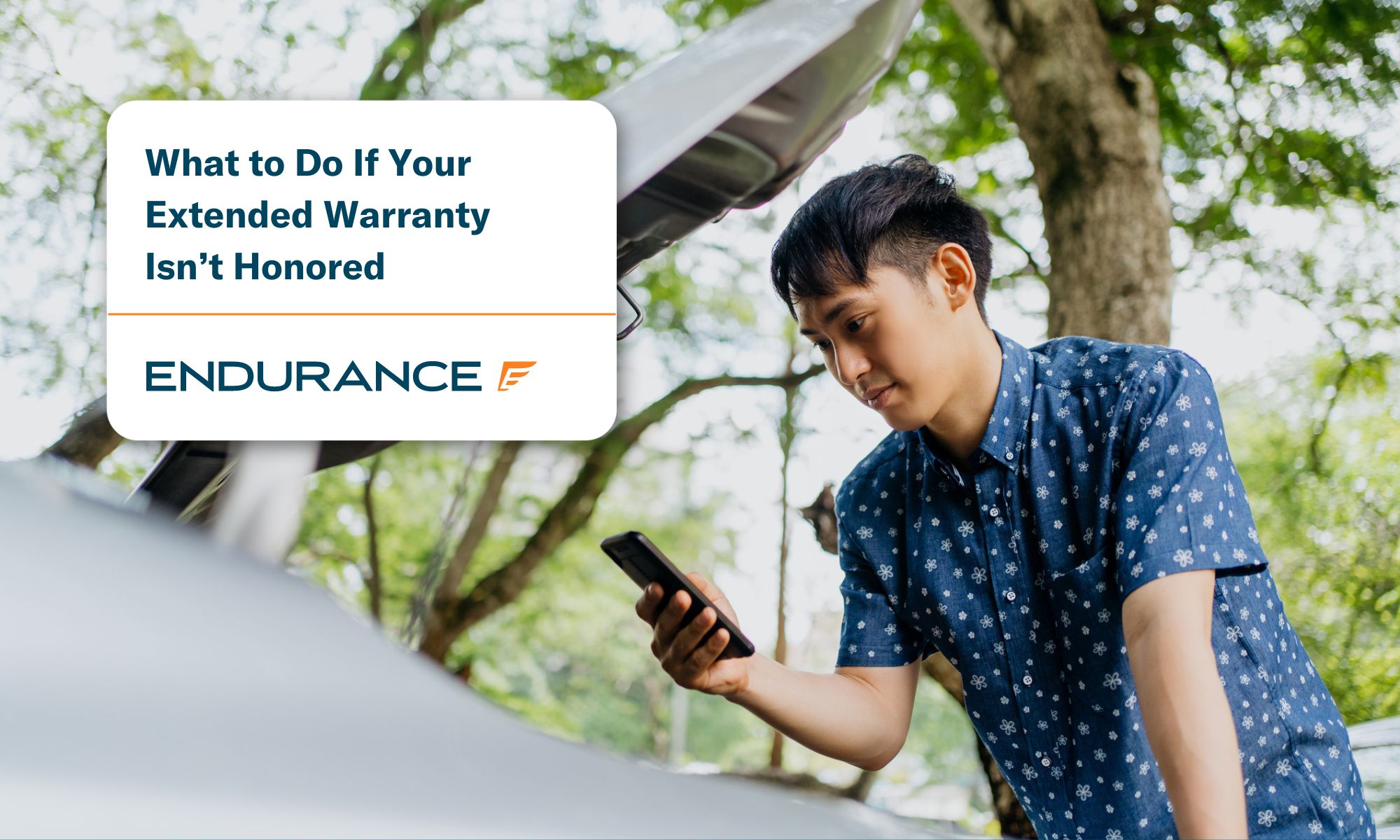 A vehicle service contract, often referred to as an extended car warranty, can be a lifesaver should the worst happen. Rather than emptying your savings account on repairs whenever your car breaks down, the warranty covers the cost on your behalf, potentially saving you thousands of dollars (and loads of stress) per year.
Unfortunately, however, there are certain instances where a warranty might not be honored. While some of these will be for legitimate reasons, others may be down to an untrustworthy provider attempting to get out of their promise, or they may even have gone out of business altogether.
So, what can you do if your extended car warranty claim isn't fulfilled? Depending on the situation, there may be ways that you can push back on the decision. Let's take a look at why an extended car warranty might not be honored, steps you can take to rectify things if it happens to you, and some ways you might be able to prevent a claim rejection altogether.
What Is an Extended Car Warranty?
Every new car rolls off the production line with what's known as a factory warranty (this is exactly the same thing as a manufacturer's warranty). This acts as the manufacturer's promise to repair or replace any faulty components for a predetermined number of years or miles traveled (whichever comes first). For example, every Toyota vehicle is supported by a 3-year/36,000-mile limited warranty coverage. This type of coverage is as comprehensive as it gets, but as soon as it expires, you, as the owner, are fully responsible for any repair bills that might rear their ugly head.
To continue the coverage offered by your factory warranty past the expiry date, you can often purchase an extended warranty via your car manufacturer or car dealership. This is a great way to protect yourself from unexpected expenses, but there's a catch: Extended warranties must be activated while your factory warranty is still valid. Leave it just a day late, and you'll no longer qualify for this service.
If your factory warranty has expired, or you own a used car with no factory warranty to speak of, then a vehicle service contract offered via a third-party provider is your best option. They're actually such a great value for the money. Most people would argue that you should choose them over extended warranties, even if you're eligible for one.
Third-party providers are incentivized to offer comprehensive coverage at a competitive price point, and they often throw in some seriously great perks to sweeten the deal. A vehicle service contract can be purchased at any point in a vehicle's lifetime (providing the vehicle meets all required conditions). Unlike extended warranties, vehicle service contracts also don't tie you to dealerships for repairs; head to any certified auto repair shop, and you're good to go.
Reasons Why an Extended Car Warranty Might Not Be Honored
It can be a frustrating experience, but there are a number of reasons why an extended car warranty might not be honored, including:
The terms of the warranty were not followed.
Whatever the warranty, whoever provides it, your contract will include a list of terms that must be followed to the letter for your vehicle to qualify for coverage should you come to open a claim. These terms can include things like ensuring your vehicle is well maintained (in line with manufacturer recommendations) and ensuring all work is carried out by a certified mechanic. Make sure to read your contract thoroughly and familiarize yourself with all the necessary requirements before putting pen to paper. Then make sure to adhere to them at all times!
The repair was not covered under the warranty.
When you take out an extended warranty or vehicle service contract, there's usually a variety of protection plans to choose from. Each of these will offer a different level of coverage and cover a different range of components, but it's surprising just how often people sign a contract without checking exactly what the provider will pay for in the event of a claim. It goes without saying, but if a component isn't covered under your warranty, you'll have to pay for repairs yourself if it fails. Go over your terms with a fine-tooth comb so you aren't stung by any unexpected surprises.
The warranty provider went out of business.
These are harsh economic times, and it isn't unusual for companies to go out of business for one reason or another. If you come to make a claim and unfortunately discover that your warranty provider has made the difficult decision to close, you'll most likely struggle to get repairs approved. If your provider isn't the direct administrator of your plan, there may be a chance that you can seek reimbursement from the actual plan provider, but this will entirely depend on the situation at hand.
5 Steps to Take If Your Extended Car Warranty Is Not Honored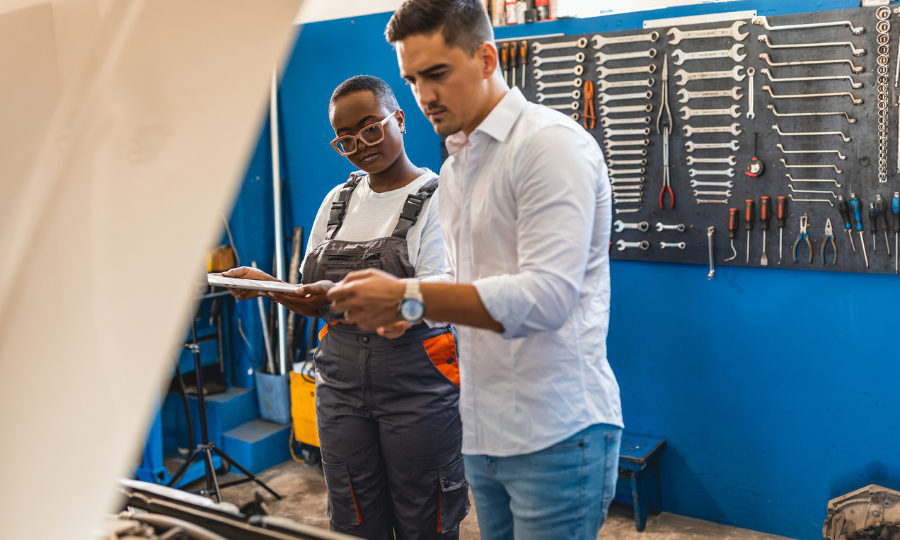 So your car warranty hasn't been honored, but all is not lost just yet. Here are some steps you can take that may improve the situation or convince your provider to go back on their decision:
1. Review the terms of your warranty.
Don't just skim over it and read a few sentences here and there; really take the time to sit down and review the specific terms you signed up for. It's feasible that your provider may have made a mistake when they rejected your claim, so by finding the specific clause proving you're covered, you have all of the points you need to verify your covered claim.
2. Get documentation of the repair.
By acquiring and keeping all documentation related to the repair, you can prove what was carried out, where it was carried out, and how much it cost. This can act as definitive proof that your claim is within the terms of your contract if, for whatever reason, your provider denies reimbursement erroneously. Make sure to store it somewhere safe in case you need to refer back to it.
3. Contact the warranty provider.
It may seem obvious, but contact your provider and talk it out with them. Find out the exact reason why they've chosen to reject your claim and if there's anything you can do to refute their decision. If they have a good customer service team, they should do their utmost to explain the situation to you and rectify it if they've made a mistake. Communication really is key when it comes to resolving these kinds of situations.
4. Consider filing a complaint with a regulatory agency.
If you're confident your claim should have been honored, but the provider is sticking to their decision, you may want to consider filing a complaint with a regulatory agency. They can look into your case and put pressure on the provider to make amends if they are in violation of the terms you signed up for. Warranties are usually regulated at a state level, so find out who is best to contact based on where you live.
5. Consult with a lawyer.
It'll cost you to do so, but sometimes it's worth consulting a legal professional if you believe you have good grounds to fight back against a provider's decision. A specialty lawyer can dive into a contract's details and help you uncover the specific clauses that best fight your corner. If it comes to it, they can also represent you in a court of law.
How to Prevent Issues with an Extended Car Warranty
Prevention is always better than a cure, so taking steps to avoid your warranty not being honored is always recommended. Follow these tips:
Read the terms and conditions carefully before purchasing.
You wouldn't buy a car without knowing what's under the hood, so you shouldn't buy a warranty without knowing exactly what's covered (and how to make sure it stays covered). Make sure you're fully familiar with your contract's terms before signing up, including exclusions, deductibles, and any requirements that must be met for the protection program to remain valid.
Keep up with regular maintenance.
Regular maintenance is a hugely important part of pretty much every extended warranty out there. After all, if you don't maintain your vehicle properly, chances of component failure go up significantly, and no provider should be expected to pay for an owner's negligence. Regardless, proper maintenance is a surefire way to keep your car running smoothly for as long as possible, so it really is a win-win situation. You stay clear of the auto shop, and your repairs are paid for if you eventually end up there.
Choose a reputable warranty provider like Endurance.
Just like you should check the terms of your contract, you should also be familiar with the reputation of your provider. Once you've found a provider you're interested in, look at websites like the Better Business Bureau and Trustpilot to see what other customers think of them. If the company makes a habit of not honoring their warranties, you'll know not to give them your patronage. Endurance is America's most trusted provider, with an award-winning customer service team, so you know you're in good hands whenever the worst happens.
Top Tier Protection from a Trusted Provider
If you're looking for a vehicle service contract and want to sign up with the best in the business, you're in the right place. Endurance is widely considered America's most trusted auto protection provider, defending over half a million vehicles from unexpected component failure since opening our doors some 15 years ago.
We offer some of the most comprehensive protection on the market, with unrivaled eligibility and full flexibility. Our wide range of plans includes options for casual commuters, rideshare drivers, high-mileage vehicles, and even select luxury cars. Whatever your needs and budget, just get in touch with our award-winning customer service team; they'll be more than happy to tailor a plan to suit your circumstances.
But it doesn't end with great coverage; we also offer some pretty great perks too. Every Endurance plan comes with 24/7 roadside assistance, trip-interruption costs, and replacement travel reimbursement as standard. Better yet, all new Endurance customers receive a year's free access to our Elite Benefits package, which opens up total loss protection, tire repair, key fob replacement, and more.
Want to find out more and receive a free, no-obligation quote? Give us a call at (800) 253-8203 or shop online today. We also have plenty more helpful articles, just like this one, over on our extended car warranty blog, so make sure to head on over if you'd like to keep reading.
More like this
Extended Warranty

When driving on roadways around the world, the thing most car owners fear is being involved in an accident. However, mechanical breakdowns are the thing that every average driver should..

Read More

Extended Warranty

Every car owner knows how important it is to keep their vehicle in the best possible condition at all times. This means making sure that you are getting the proper..

Read More

Extended Warranty

Driving down the road only to experience an issue with your vehicle's steering capabilities is a terrifying experience, regardless of if you are driving a new vehicle or an old..

Read More