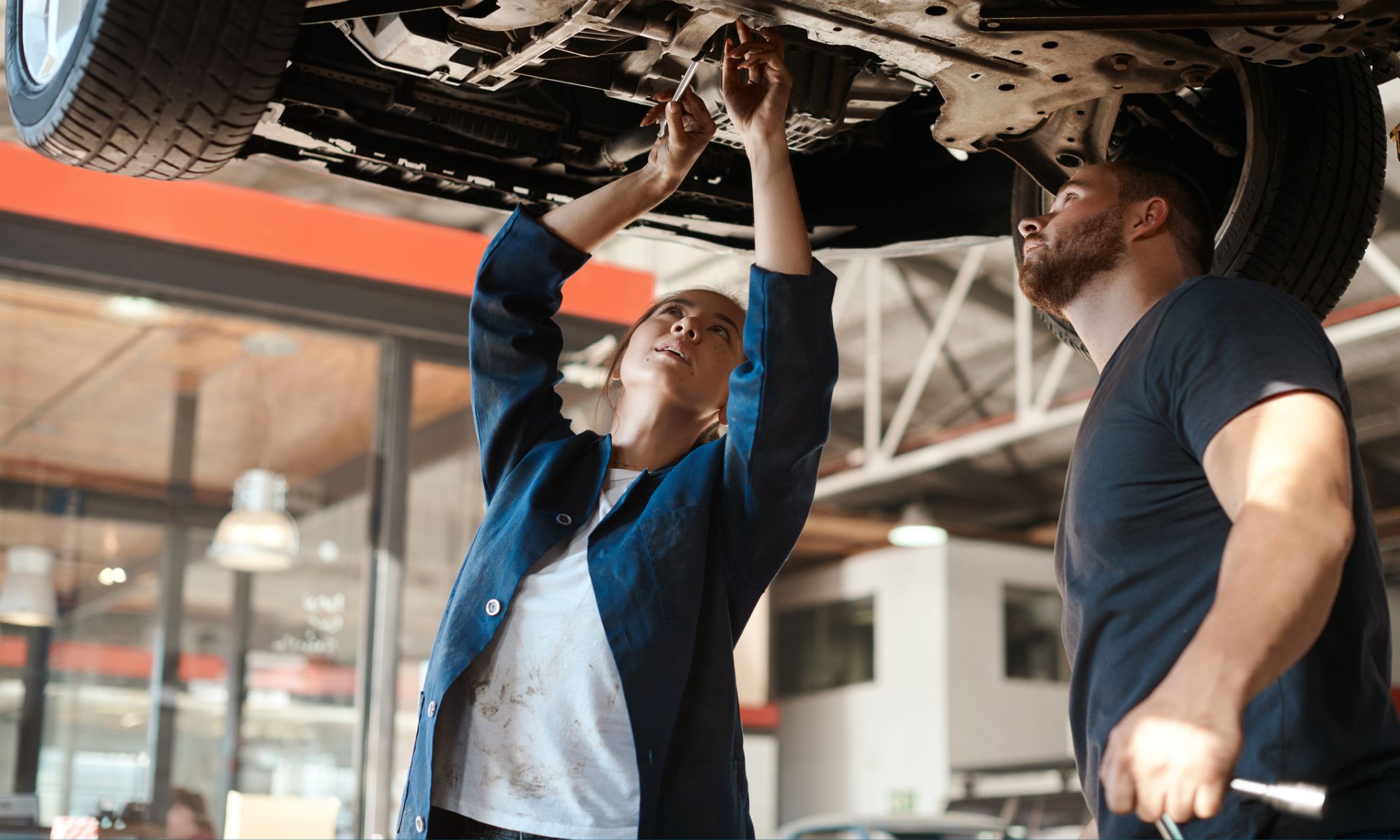 An extended vehicle warranty, or auto protection plan, is a type of policy that can save you money in the event of a mechanical issue. Most vehicles come with a factory warranty that lasts either a certain number of years or a certain number of miles (for example, three years or 36,000 miles). However, once this factory coverage expires, your vehicle is left unprotected unless you opt to invest in an extended warranty contract.
For one reason or another, you may have recently decided that your current warranty package isn't meeting your expectations. To protect yourself from the cost of car repairs and ensure the claims process covers most of your worries, it's important to choose the best of many coverage options.
Top 4 Reasons to Change Car Warranty Providers
In the search for comprehensive coverage, reaching the point where you want to switch warranty providers is completely normal. To decide whether or not you need to learn how to select a new warranty package, determine if you've experienced some of the following extended warranty coverage issues below:
1. Your current warranty doesn't cover your needs.
Different people seek different types of extended warranties. For those seeking bumper-to-bumper coverage, there's an expectation that almost all parts besides the bumpers are covered. However, if your warranty provider's package is advertised as this type yet does not provide that coverage, it's a good indication that you may want to switch.
2. The coverage provider doesn't offer varying levels of coverage.
On a similar note to the first point, warranty providers who only offer one level of coverage may not be in your best interest. You might start out wanting basic powertrain coverage but grow into wanting added protection, whether that's specific protection, such as with luxury vehicles, or general protection, like comprehensive component coverage.
Seek out extended warranty providers who offer numerous plan options, such as ourselves at Endurance Warranty, to ensure you can find service plans that fit your needs.
3. The price isn't right.
At the end of the day, price is one of the most important factors in a purchase decision. Some warranty options may be too expensive for your budget, and if there aren't varying plans, that cost can break your decision to invest in the contract. The best coverage providers offer a range of prices, including average-cost plans that still provide excellent protection.
4. You are unhappy with their services.
Whether it be less-than-stellar customer service, a lack of promised coverage, no sample contracts, or something else, being unhappy with the services provided is a common reason to change providers.
How to Select the Right Car Extended Warranty
Assuming you've reached the point where switching warranty providers is the right choice for you, learning how to select the best option is the next course of action. First and foremost, start by answering the following questions to guide your search:
What type of coverage do you need – extensive or basic?
Do you want added benefits on top of your standard coverage?
What price point are you looking to stay within?
Do the customer reviews put the provider in a positive or negative light?
Are you seeking specialized coverage, such as for an older vehicle, used vehicle, electric vehicle, or luxury vehicle?
Does the provider you're considering have many partnered auto repair shops around the country?
All of the above questions are meant to balance two main factors for your search: the type of coverage you need and the price you're willing to pay.
There are a number of reputable providers in the industry, including CarShield, Protect My Car, CARCHEX, ourselves here at Endurance, and many more. Let's take a look at some of the offerings pulled from the above providers:
CarShield
CarShield has been in the industry for a number of years and offers five primary coverage packages: Diamond, Platinum, Gold, Silver, and Aluminum. They also offer smaller specialty packages for electric vehicles and motorcycles. Each of these packages runs the gamut of protection, starting with basic and going all the way up to near comprehensive.
Unlike Endurance Warranty, CarShield offers vehicle service contracts which means they are not the direct provider of their plans.
Protect My Car
Like CarShield, Protect My Car offers four plans to consumers: Ambassador, Driveline, Select, and Supreme. Their pinnacle package, Ambassador, is broken out into three smaller plans, each of which promises to save drivers at least 50-75% on costly repairs. There is no coverage limit for this plan, unlike their Driveline and Supreme packages which have limits of 125,000 and 100,000 miles, respectively.
Each package offers its own range of protection, but Protect My Car is a partial repair cost warranty provider, as opposed to a full cost coverage.
CARCHEX
Finally, CARCHEX is another popular extended warranty choice for customers. They are not a direct administrator of their packages as they are a reseller, but they are an accredited and reliable brand all the same. Offering Titanium, Platinum, Gold, Silver, and Bronze packages, their top-of-the-line option comes close to a factory warranty.
Why Endurance Coverage is the Best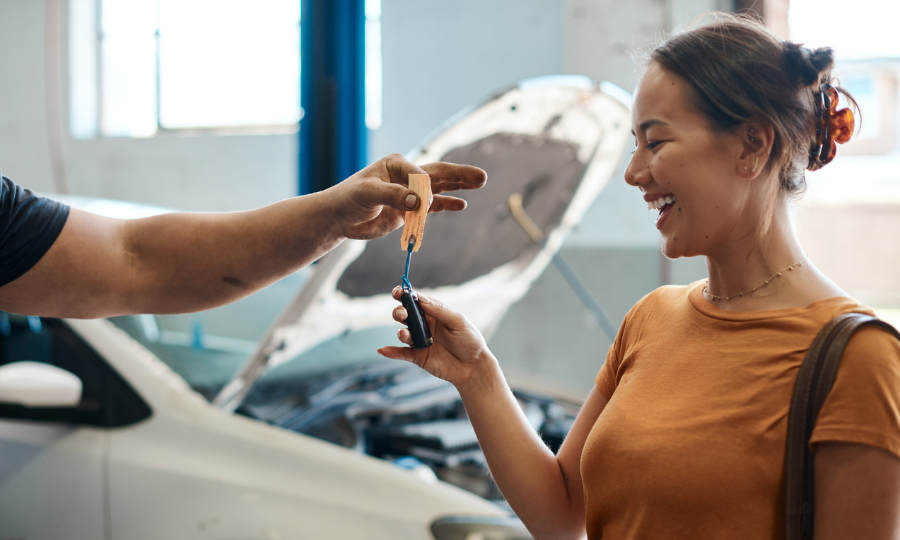 At Endurance Warranty, we offer three primary plans for customers to choose from. However, we also encourage customers to customize their coverage based on their vehicle and budget.
Secure Plus
Serving as our budget-friendly warranty for car owners, the Secure Plus plan offers stated component coverage and is designed for older vehicles. This plan targets protection for the most important components of your vehicle, including the brakes, air conditioning, steering, and more. This affordable protection allows for basic protection that goes beyond the coverage of most basic packages, all for a reasonable price.
Superior
The Endurance Warranty Superior plan offers the most listed components out of all our plans. With an expansive list of named parts and components, this auto protection plan includes electronic coverage with the option to add high-tech options. More complex vehicle systems, such as the suspension and fuel system, are covered under this plan for an average cost with minimal exclusions.
Supreme
Finally, our Supreme package offers the most exclusionary coverage out of all our packages, reaching bumper-to-bumper coverage that is as close to a manufacturer's warranty as one can go. Including seals, gaskets, and other high-tech components, the Supreme package compares to similar Titanium and Diamond plans on the market.
On top of all of the above plans, beneficial features that make Endurance stand out from the competition include:
Transferable coverage
30-day money-back guarantee
Cost savings with plans as low as $79
A quick and easy claims process
Award-winning customer service
To take your vehicle protection to the next level, consider an Endurance Warranty auto protection plan.
Start Protecting Your Vehicle
Ensuring peace of mind out on the road must always be a top priority. The best way to secure this is to invest in an affordable and comprehensive extended warranty contract offering many covered repairs. At Endurance, our customizable coverage plans offer everything from basic to exclusionary protection.
The Endurance Supreme package offers the most comprehensive protection in the industry, with bumper-to-bumper warranty coverage. For those more concerned with specific parts, our Superior package offers high-level stated coverage for your drive axle, drivetrain, electronic components, and much more. As an added benefit, each Endurance contract comes with Elite Benefits, for a small activation fee, that offers more perks such as roadside assistance, tire coverage, and reimbursements for collisions.
To learn about our contracts and to see which is right for you and your vehicle, call (800) 253-8203 to request a free quote or shop online today.
More like this
Comparisons

Owning a car is incredibly liberating, but unfortunately, that freedom comes at a significant cost. Not only is it expensive to purchase a vehicle, but the cost of annual repairs..

Read More

Comparisons

Drivers generally know that staying on top of a car's service schedule and needed repairs are essential parts of vehicle ownership. Making repairs as soon as they come up will..

Read More

Comparisons

Buying a used car can have a lot of benefits and is a great way to save money while still getting a quality vehicle. When purchasing a used vehicle, though,..

Read More