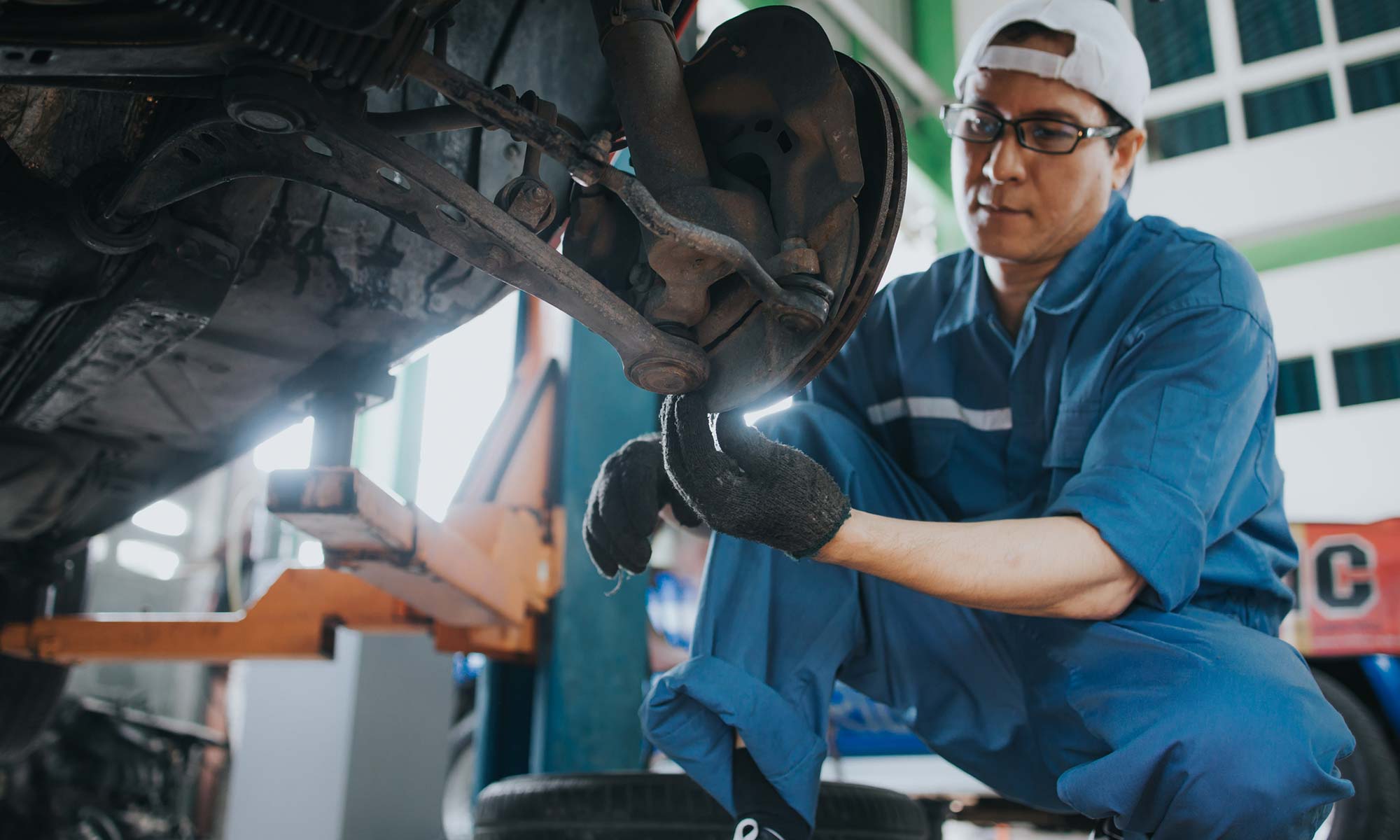 Purchasing a new or used vehicle is an exciting time for any driver. However, finding the right car to fit your budget requires more work than just looking at the sticker price. Instead, understanding the true cost of ownership and accounting for expenses such as regular maintenance and repairs is essential before making any vehicle purchase. In the U.S., especially, owning a new vehicle can cost drivers close to $10,000 per year, not including the cost of unexpected breakdowns and other issues.
Instead of worrying about expensive auto repair bills, protect your wallet and your vehicle with the help of an extended warranty.
What Is a Warranty?
A warranty is a contract that helps protect you from paying out-of-pocket for unexpected repairs and breakdowns that aren't covered in your auto insurance policy. Similarly, mechanical breakdown insurance (MBI) can be purchased in addition to your insurance policy and can protect you against the cost of similar repairs. However, this type of coverage is generally only available for vehicles under one year old and within their first 15,000 miles.
Factory warranties, on the other hand, come standard with the purchase of any new vehicle. This type of warranty provides complete bumper-to-bumper coverage for the cost of repairs resulting in manufacturing defects or other faults.
While providing extensive coverage, most factory warranties only last on usually between 3 years/36,000 miles or 5 years/60,000 miles. Meaning once that coverage expires, you're on your own when it comes to paying repair bills unless you purchase an extended car warranty.
What Are Extended Warranties?
An extended warranty is an auto protection plan that covers you against the cost of repairs and maintenance after your car's factory warranty expires. Additionally, many extended warranty providers offer customizable plans that can provide near-complete protection for your vehicle. Some extended warranty providers also provide additional benefits with certain plans or memberships, such as roadside assistance and tire repair.
Though not warranties by definition, vehicle service contracts (or vehicle protection plans) are another type of comprehensive coverage drivers can purchase after their vehicle's manufacturer warranty has expired.
The Companies
Endurance
As the leading provider of auto protection plans, Endurance has been empowering drivers with confidence for the road ahead since 2006. With comprehensive, flexible, and affordable protection plans to meet any need or budget, each of Endurance protection plans come with additional benefits that exceed industry-leading coverage. Additionally, as a direct administrator of our plans, Endurance experts and customer services representatives can help you during every step of your claims process.
Protect My Car
Established in 2005, the Florida-based Protect My Car (PMC) offers three standard car warranty options. Protect My Car also offers 'Ambassador' policies, including prepaid maintenance and partial repair cost coverage. Like Endurance, Protect My Car is also a direct provider of their vehicle protection plans. However, they do not provide coverage for Alaska, California, Hawaii, Missouri, Oklahoma, or Washington state.
The Plans
Both Endurance and Protect My Car offer component coverage in the event of breakdowns and other unexpected repairs. However, just as you need to do your research before making your next car purchase, it's also essential to do your research when it comes to your vehicle protection plan. To help you get started, you can find a breakdown of both Endurance and Protect My Car protection plans below.
Endurance Protection Plans
As Endurance's most comprehensive plan, EnduranceAdvantage customers receive up to $3,500 in maintenance benefits alongside their extensive component coverage. With these benefits, you won't have to bear the cost of essential services such as oil and filter changes, tire rotations, and engine diagnostic exams. Additionally, you can also receive several special, one-time services as a part of your EnduranceAdvantage plan for even more savings and coverage. In short, EnduranceAdvantage offers breakdown protection plus unrivaled maintenance perks in one total package.
An exclusionary coverage plan, the Supreme package is one of the most comprehensive vehicle service contracts available and will only exclude specific components. With this protection, the Supreme plan is ideal for those who rely heavily on their vehicles.
Our Superior plan is the most complete inclusionary coverage plan we offer, coming with the highest stated component coverage available — from your rear suspension to the engine.
Specially designed for high-mileage vehicles up to 150,000 miles, the Select premier plan covers the core components such as the transmission and drive axle assembly and select A/C and electrical parts.
The Secure Plus plan is ideal for drivers who rely on their vehicles while also looking for premium protection at a great price. This plan will cover all your vehicle's major components, such as the brakes, engine, transmission, air conditioning, and steering, plus electrical components and other parts.
As Endurance's most affordable vehicle protection plan and designed for daily drivers, the Secure covers lubricated engine parts such as the transmission and water pump, along with more expensive transmissions and powertrain systems.
Protect My Car (PMC) Policies
Ambassador
Providing cover for most vehicles regardless of their mileage, the Ambassador policy comes in three plans — Elite, Pro, and Platinum. Each plan states that it can provide customers between 50-75% off of repairs. Other listed features include free oil changes/tire rotations, 24/7 roadside assistance/lock-out services, flat tire assistance, and rental car reimbursement. The Ambassador plans also will provide 3 OEM oil changes per year, along with 2 tire rotations.
Driveline
As the base policy for Protect My Car, the Driveline policy is available for vehicles between 4 and 10 years old with more than 80,000 miles. This policy covers the major parts such as the engine and transmission, but not front and rear suspension, turbocharger, navigation, and a few other select components. In total, the Driveline policy will offer coverage for 5 years/125,000 miles.
Select
The Select policy offers a higher level of coverage than the Driveline policy, covering components such as heating and cooling systems, steering system, all internally lubricated parts of your braking system, and more. The Select policy is designed for vehicles with more than 50,000 miles but does not qualify for their highest level of coverage — Supreme.
Supreme
As Protect My Car's most comprehensive level of coverage, the Supreme policy is available for newer vehicles or those with low mileage and will provide coverage for 5 years/100,000 miles.
Keep Your Vehicle Protected with Endurance
The right auto protection plan or extended warranty provider can help you when faced with out-of-pocket and expensive car repairs. However, as with any significant purchase, it's essential to consider factors besides pricing to ensure you'll get the best coverage plan for your vehicle and your needs.
With Endurance, you're not only getting comprehensive component coverage on industry-leading protection plans, but you're also gaining peace of mind. Along with extensive vehicle protection, our EnduranceAdvantage plan comes with up to $3,500 in regular maintenance benefits for even more savings. Customers will also have access to our friendly team's exceptional customer service and 1 year of free Endurance Elite Benefits, including up to 2 free tire repairs/replacements, 24/7 roadside assistance, collision discounts, and much more.
For more information about an Endurance protection plan, request a free, no-obligation quote. Our Learning Center also offers more articles on topics like car make/model comparisons, expert auto tips, and automotive FAQs.
More like this
Comparisons

While owning a car is incredibly liberating, it doesn't come cheap. In August 2023, AAA announced that the average annual cost of running and maintaining a vehicle had just passed..

Read More

Comparisons

No matter what kind of car you drive, keeping it in good condition should be one of your top priorities. A vehicle that is well taken care of will last..

Read More

Comparisons

Buying a new or used car can be incredibly exciting, especially if you are buying something you have always dreamed of owning. No matter what kind of vehicle you purchase,..

Read More